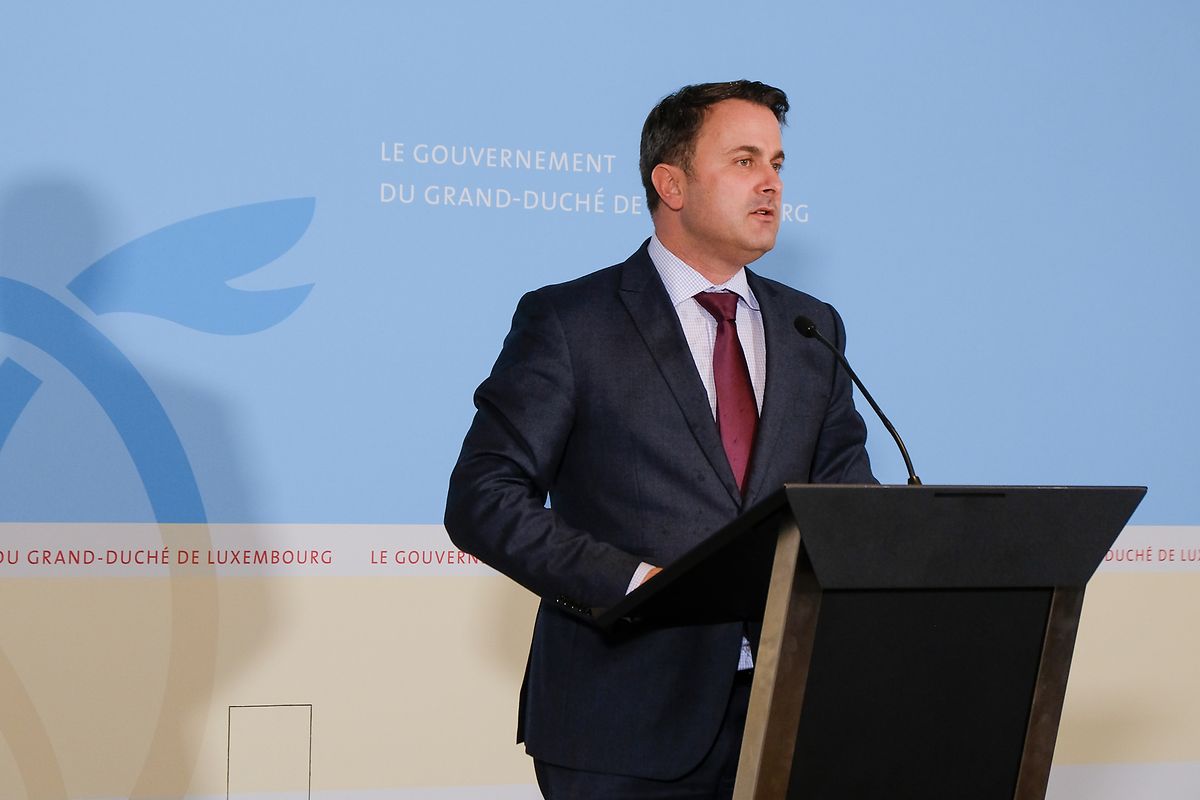 Prime Minister Xavier Bettel (Lynn Theisen)
The Council of Government met on Wednesday to discuss several local, European and international political issues.
Led by Prime Minister Xavier Bettel, the council approved, among other things, a national strategy for research into 'smart' specialisation.
The strategy provides action points for the manufacturing industry, clean technologies, sustainable construction, soft mobility and the circular economy, health and communication and information (ICT) technologies.
It also proposes annual monitoring and the use of evaluations based on performance indicators.
According to a government statement, ICT technologies take a central role within the strategy, part of Luxembourg's policy for economic diversification.
Taxes, lifelong learning
The council approved the draft law amending the law of 25 November 2014 concerning the exchange of information on request for tax matters.
The draft law aims to adapt the procedure for information exchange and ensures Luxembourg's legislative framework is aligned with European Union legislation, while also meeting international standards.
The council approved the creation of a management centre for lifelong learning.
Under the supervision of the university, the centre will replace the Institut Universitaire International Luxembourg (IUIL) and be responsible for managing a range of lifelong and professional courses offered by the university, including bachelor's degree programmes and vocational courses, as well as course accreditation.
The centre will have a management board composed of six managers, two of whom will be proposed by the State.
On Wednesday, the council also amended the national legislation for the prevention and remedying of environmental damage.
The bill aims to introduce a national framework to improve soil protection and the management of polluted sites.