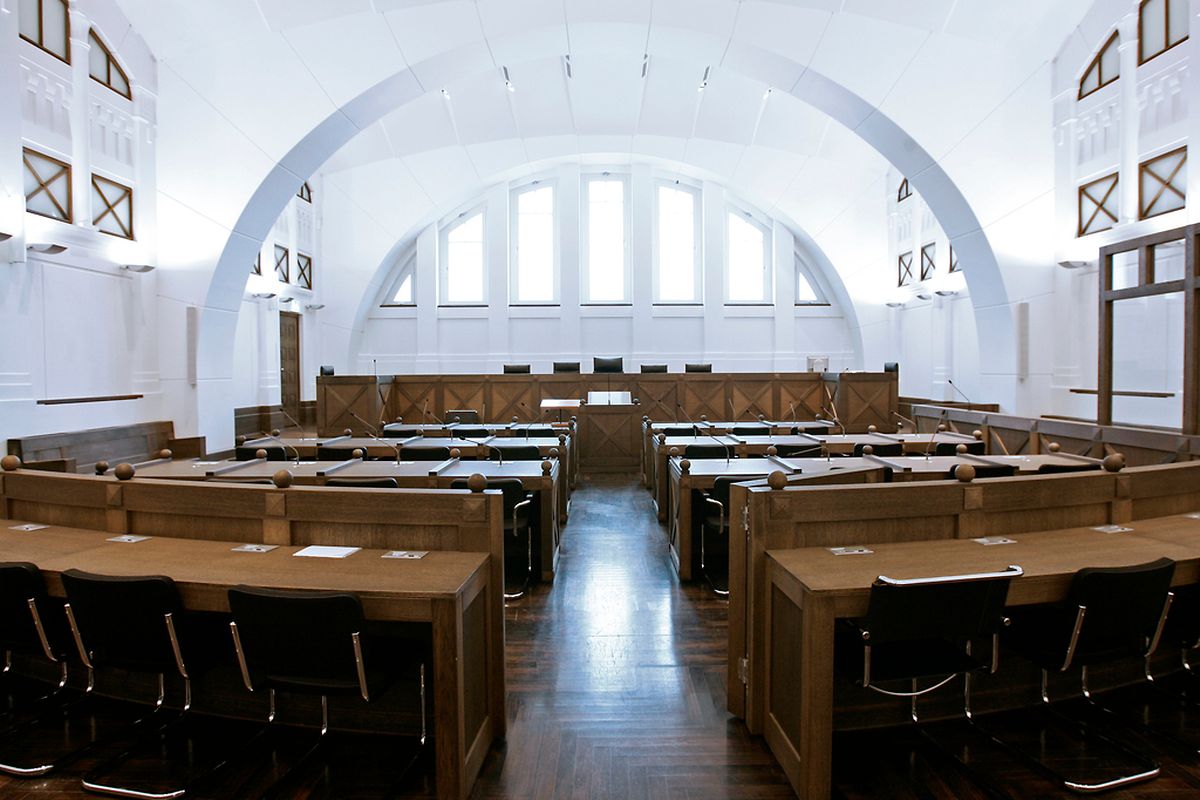 12.03.10 cite judiciaire gericht justice luxembourg, tribunal, illustration salle photo. Marc Wilwert
A man who posted death threats against Luxembourg Prime Minister Xavier Bettel was given a 15-month suspended sentence on Wednesday.
Jean-Luc B, 21, insulted the leader and in one particular post on Facebook made death threats just days before the Luxembourg referendum on June 7, 2015.
A court on Wednesday issued the young man with a suspended sentence while ordering him to undergo psychotherapy.
The court heard that the young man came from a deprived social background. He was regularly beaten by his father and at the age of nine was placed in a home for young people.
Because of aggressive and violent behaviour towards staff, the youngster was then sent to the young offenders' centre in Dreiborn.
The defendant was not in work and had limited schooling, achieving the ninth grade. He was known to Luxembourg police for posting several photos featuring Nazi leader Adolf Hitler and Nazi symbols.
One photo he posted bore the words "Keep calm and kill Flüchtlinge [refugees]". Jean-Luc B may yet appeal the decision.
Do not miss the news - sign up to receive the wort.lu newsletter in English delivered to your inbox six days a week.