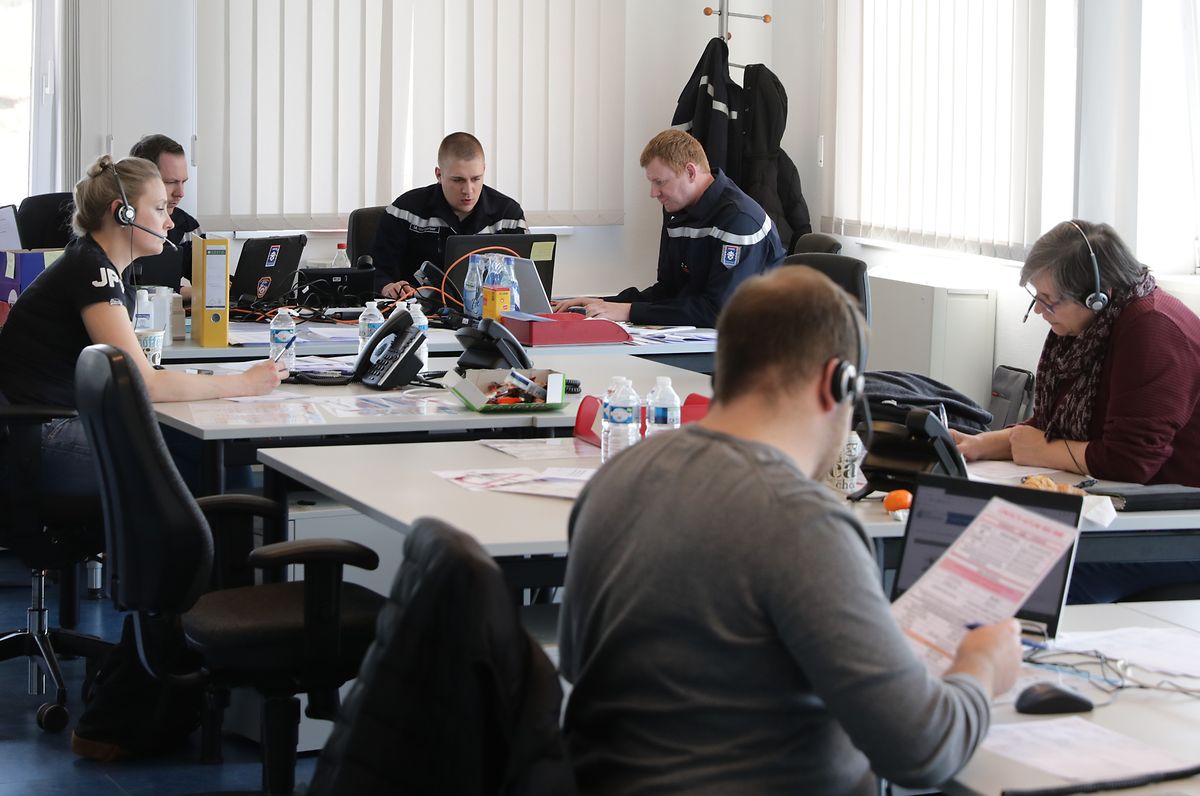 Luxembourg's fire and rescue workers staff a Covid-19 hotline in April. PHOTO: Chris Karaba
Luxembourg closed a telephone hotline created to answer Covid-19 disease concerns in a new sign that the outbreak has receded.
Beginning Saturday, calls for information related to COVID-19 will be handled by assorted government agencies depending on the topic, the country's Health Ministry said late Friday. Information on the responsibility of agencies can be found on the government's www.covid19.lu website.
The hotline received more than 72,000 calls after it began operating March 2 under the coordination of the Grand-Ducal Fire and Rescue Corps (CGDIS). Their job was to answer questions about the spread of the virus and the government measures adopted to fight the pandemic.
In its initial 16-hour days of operation, the hotline handled up to 4,000 calls daily.
The decision comes as Luxembourg continued to ease lockdown restrictions, this week opening playgrounds and allowing larger groups of people to gather and dine together in restaurants. No deaths from the contagious respiratory disease have been recorded in the country in more than two weeks and newly discovered infections have dwindled to a handful each day.
---
Get the Luxembourg Times delivered to your inbox twice a day. Sign up for your free newsletters here.