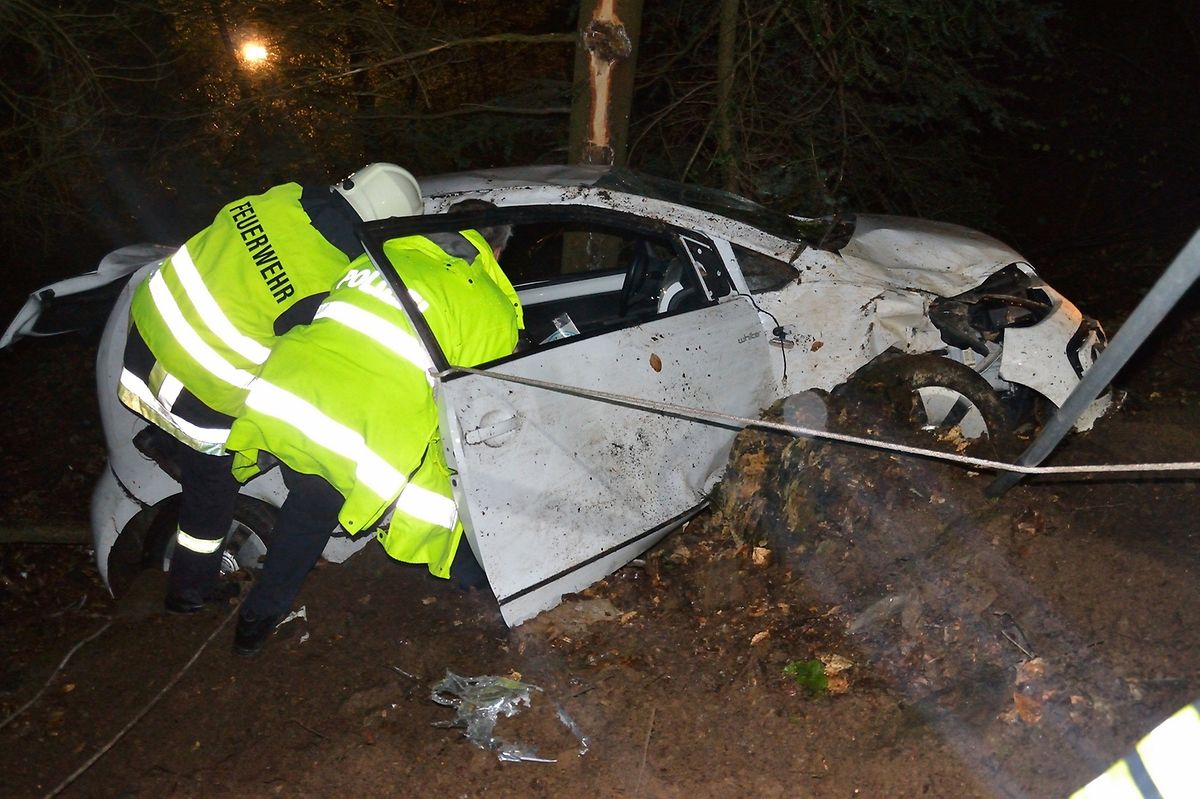 (JB) Two Luxembourgers were seriously injured in a car crash in Germany on Saturday night.
The accident occurred around 9pm near Neuerburg, when a Luxembourg-registered car veered off a road and continued 200 metres down a slope.
The vehicle rolled several times and finally came to a standstill when it struck a tree. One of the vehicle's occupants was able to free themselves and seek help in the nearest village.
Emergency services were hampered in their rescue operation because of the hard to reach site.
As a result all rescue materials had to be carried. Emergency services freed the motorist and carried him 800 metres to the ambulance on the road.
Two passengers were hospitalised with serious injuries as a result of the crash.