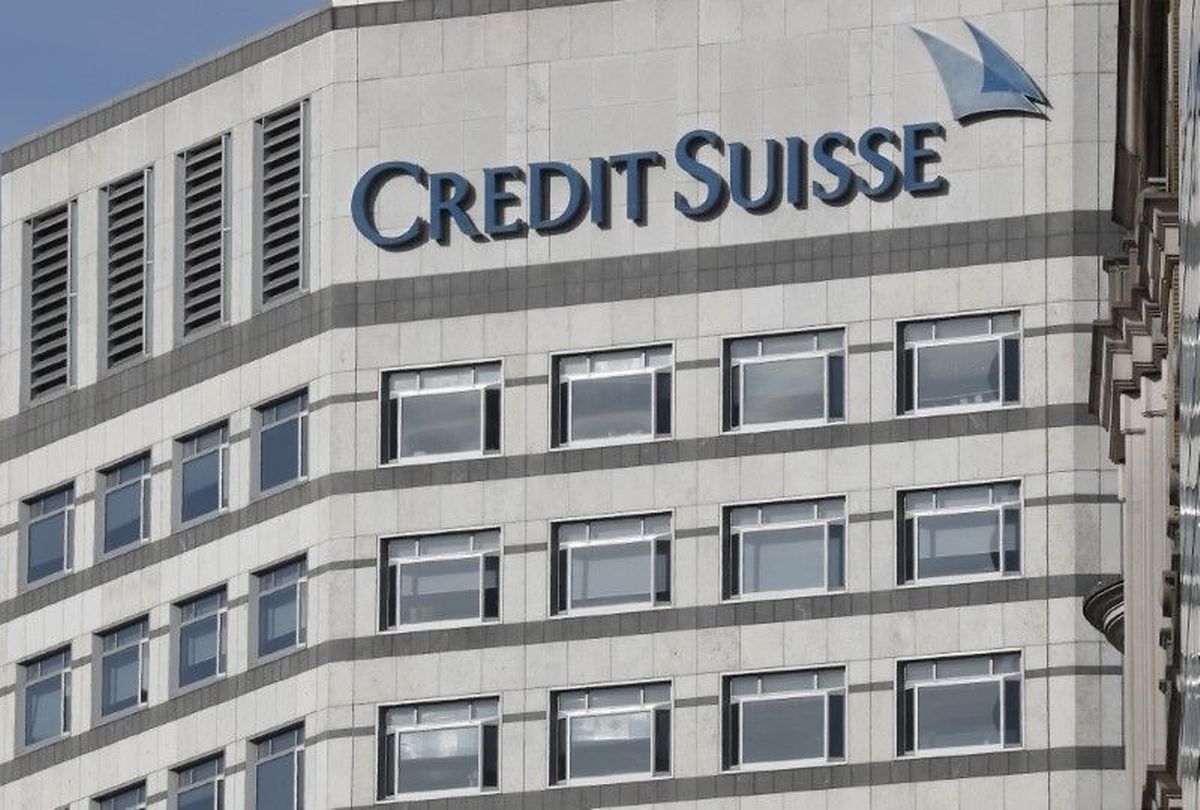 (Bloomberg) Credit Suisse Group, Switzerland's second-largest bank, is being targeted by a little-known local activist investor who says he wants to break up the lender into three parts.
Rudolf Bohli, who manages 250 million francs (€217 million) at RBR Capital Advisors, has taken a 0.2% stake in Credit Suisse, worth about 100 million francs, according to a person with knowledge of the stake purchase. Bohli has met in recent weeks with senior managers at Credit Suisse to discuss some of his ideas, including a separation of the firm's investment bank from the private-banking units, the person said.
The Swiss lender two years ago started a restructuring led by Chief Executive Officer Tidjane Thiam, downsizing volatile trading operations and focusing more on managing money for the wealthy. Progress on boosting profitability has been slow and the shares have fallen by a third under Thiam. Bohli will push for Credit Suisse to be split into an investment bank, a wealth manager and an asset-management business, the person said.
"The businesses at Credit Suisse are too integrated and the bank is still undergoing a big restructuring program," said Thomas Braun, a portfolio manager at BWM, who holds about 4.6 million Credit Suisse shares. "Everything's possible, but is it reasonable and feasible?"
Credit Suisse shares rose 1.7% at 9:04 a.m. in Zurich. Before today, the stock had risen about 10% this year as analysts and investors turned more optimistic that the cost cuts are bearing fruit.
'Cultural subtleties'
Profit rose 78% in the second quarter as reduced expenses lifted the global markets business. The bank is scheduled to report third-quarter earnings next month and will update investors on the implementation of its strategy shift at an investor day.
Bohli declined to comment when reached by phone. In July, the hedge fund manager exited his position in Swiss asset manager GAM Holding after failing to rally enough shareholder support for his ideas, including ousting the CEO. After that exit, Bohli said in an interview that he didn't plan on making a bank his next target because of the size and complexity of such firms.
On its website, the firm says its only investing in Europe, where it "understands the cultural subtleties" and looks for "local alpha" producing stocks. One of its funds, RBR European Long Short, has returned an average of 9.6% since inception in 2003, according to an investor update. That fund was up 15% through August this year, after losing 11% in 2016. In the update, Bohli wrote that Credit Suisse was a "misunderstood jewel" with an undervalued wealth-management business.
Gael de Boissard, former co-head of Credit Suisse's investment bank, is supporting Bohli, the Financial Times reported, citing people briefed on the plan. De Boissard didn't immediately reply to a request for comment from Bloomberg. RBR plans to announce its strategy this week at the Robin Hood investors conference in New York, the FT said.
"It's a storm in a teacup," said Andreas Brun, an analyst at Mirabaud Securities in Zurich said. "It's rather laughable that Bohli could force a breakup of Credit Suisse."
Swiss paper Finanz und Wirtschaft reported the stake purchase earlier Monday and said Bohli doesn't want to act alone in his efforts.
Investor pressure
"While we welcome the views of all our shareholders, our focus is on the implementation of our strategy and of our three-year plan, which is well on track and which we believe will unlock considerable value for our clients and shareholders," Credit Suisse said in an emailed statement, declining to comment on any specific investor.
Earlier this year, Thiam bowed to investor pressure and dropped plans for a partial initial public offering of the firm's Swiss Universal Bank. Instead, he raised more than $4 billion (€3.4 billion) in a share sale as part of his turnaround plan.
Credit Suisse's cross-town rival UBS Group once also became a target of an activist. Knight Vinke Asset Management, run by CEO Eric Knight, urged the bank in an open letter to to spin off its investment bank in 2013. Knight sold the stake in 2016, saying he was still concerned about the size of UBS's investment bank, which had been scaled back but not separated.