Crew held after 37 die in Hong Kong ferry disaster
Crew held after 37 die in Hong Kong ferry disaster
Six crew members were arrested Tuesday over a collision between a ferry and a pleasure boat in HongKong that killed 37 people in the city's worst maritime disaster in decades, officials said.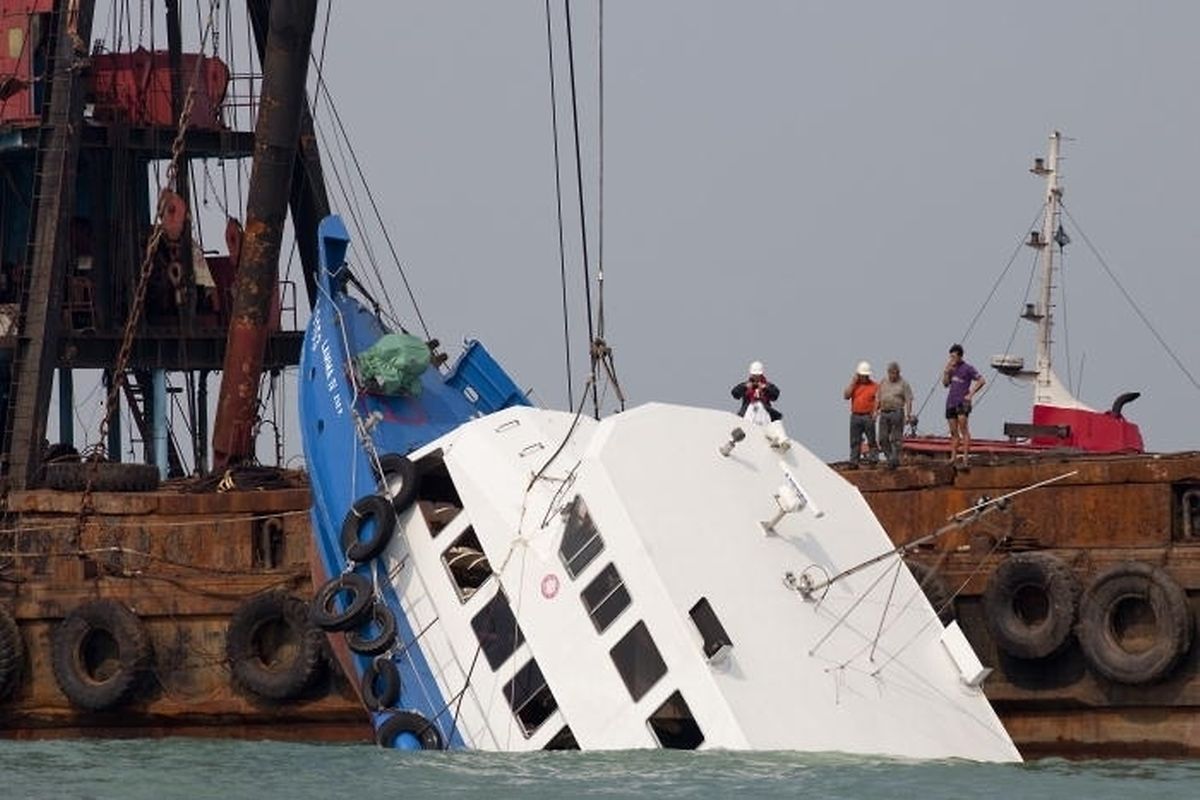 (AFP) Six crew members were arrested Tuesday over a collision between a ferry and a pleasure boat in HongKong that killed 37 people in the city's worst maritime disaster in decades, officials said.
More than 120 passengers and crew were on the HongKong Electric company's vessel to watch a huge National Day fireworks display in Victoria Harbour Monday evening when the collision occurred near Lamma island.
Scores of people were thrown into the choppy water and the company vessel sank within minutes, leaving only its bow protruding from the waves.
The stricken ferry limped to Lamma where its shaken but relatively unharmed passengers disembarked.
"There was not enough time to put on a lifejacket, no time to fasten it. We tried to hold onto something above but we had no luck and we slipped," one emotional woman huddled in an emergency blanket told reporters.
Another survivor, clearly overwhelmed, said he had yet to hear any news of his children.
"My two children are missing and I don't know where they are," he said.
Survivors were taken by boat to HongKong island, some three kilometres to the east, where a fleet of ambulances whisked them to hospital.
It was the deadliest maritime accident in the territory since 1971, when a HongKong-Macau ferry sank during a typhoon leaving 88 people dead.
"Police arrested six individuals this afternoon... They are being investigated for endangering people's lives at sea," Security Minister Lai Tung-kwok said, adding that three crew from each boat had been detained.
Police chief Tsang Wai-hung said the suspects "did not exercise the care required of them by law to ensure the safety of the vessels they were operating and the people on board".
"We expect other persons to be arrested," he said.
Lamma resident Clare Kirkman, who was returning home from HongKong island aboard the public ferry, described scenes of panic and confusion as the craft started to take on water.
"People at the front started screaming and saying there was water coming in, and the boat was tilting to the side," the 43-year-old Briton told AFP.
"Nobody had a clue what we had hit. There was complete panic. Nobody explained anything... The crew was terrible, useless."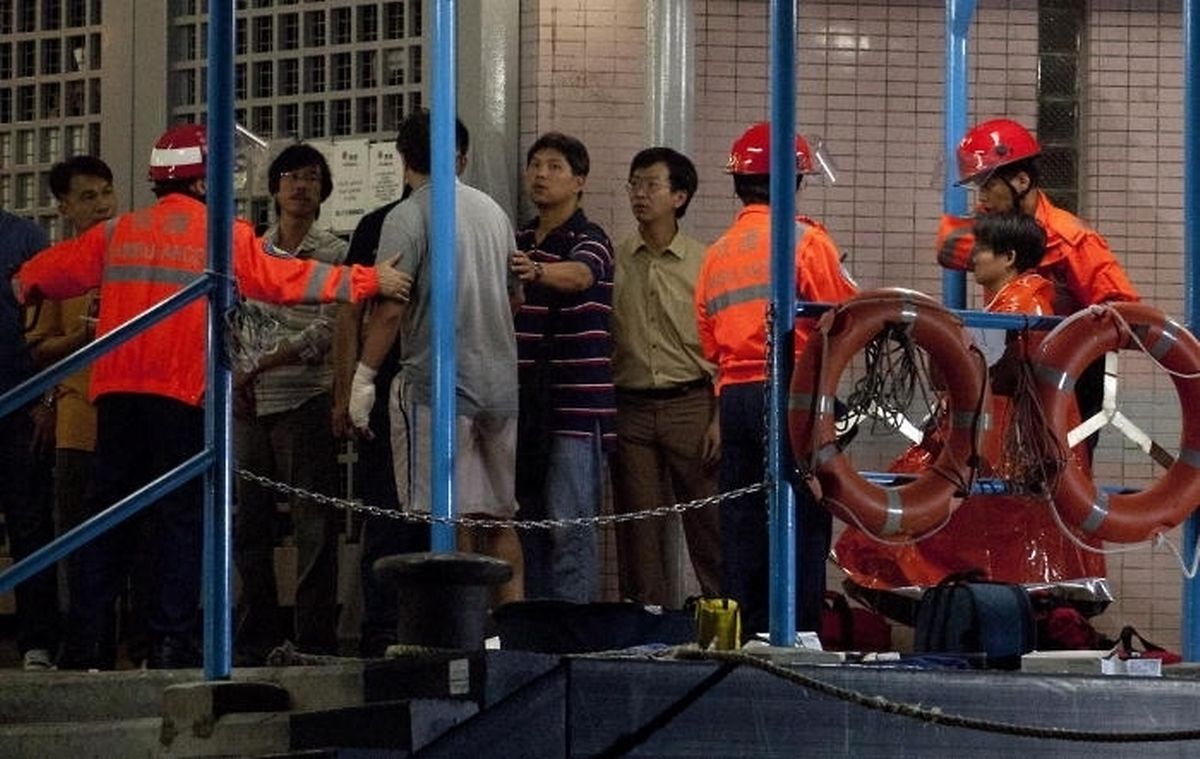 Twenty nine people were certified dead at the scene and eight others were pronounced dead on arrival at various hospitals, HongKong chief Leung Chun-ying said. More than 100 others were injured.
Leung said he would set up a high-level enquiry into the incident but dismissed suggestions that HongKong needed to overhaul its maritime rules to cope with its growth as a hub of global trade and travel.
"This is definitely an isolated incident. The marine territory of HongKong is safe," he said.
The Beijing-backed chief executive, whose new government has been rocked by scandals and protests against unpopular policies, declared three days of mourning starting Thursday.
The HongKong Electric vessel was packed with staff and their families hoping to enjoy a night out on the water watching the fireworks against the city's glittering skyline. Five children were among the dead, officials said.
Rescue teams in boats and helicopters spent the night scouring the sea around the site of the accident for bodies or signs of survivors, while dive teams entered the sunken boat.
"The low visibility and many obstacles on board... made it difficult for rescue," the Fire Services Department said in a statement.
The National Day holiday brought thousands of extra visitors to Lamma island, the third-largest island in the southern Chinese territory, with a population of only around 5,000 people.
The HongKong Electric vessel was about five minutes into its journey from Lamma to Victoria harbour when it came into contact with the ferry, operated by the HongKong and Kowloon Ferry (HKKF) company.
HongKong Electric is owned by Asia's richest man, Li Ka-shing, whose son issued a public statement Tuesday promising HK$200,000 ($20,000 euros) to the families of each of the deceased.
HKKF representatives were not available to comment, but a spokeswoman told Cable TV that "several" passengers on the ferry were injured.
The twin-hulled HKKF ferry was moored at one of Lamma's piers on Tuesday, with a gaping hole where the bow of its left hull should have been.