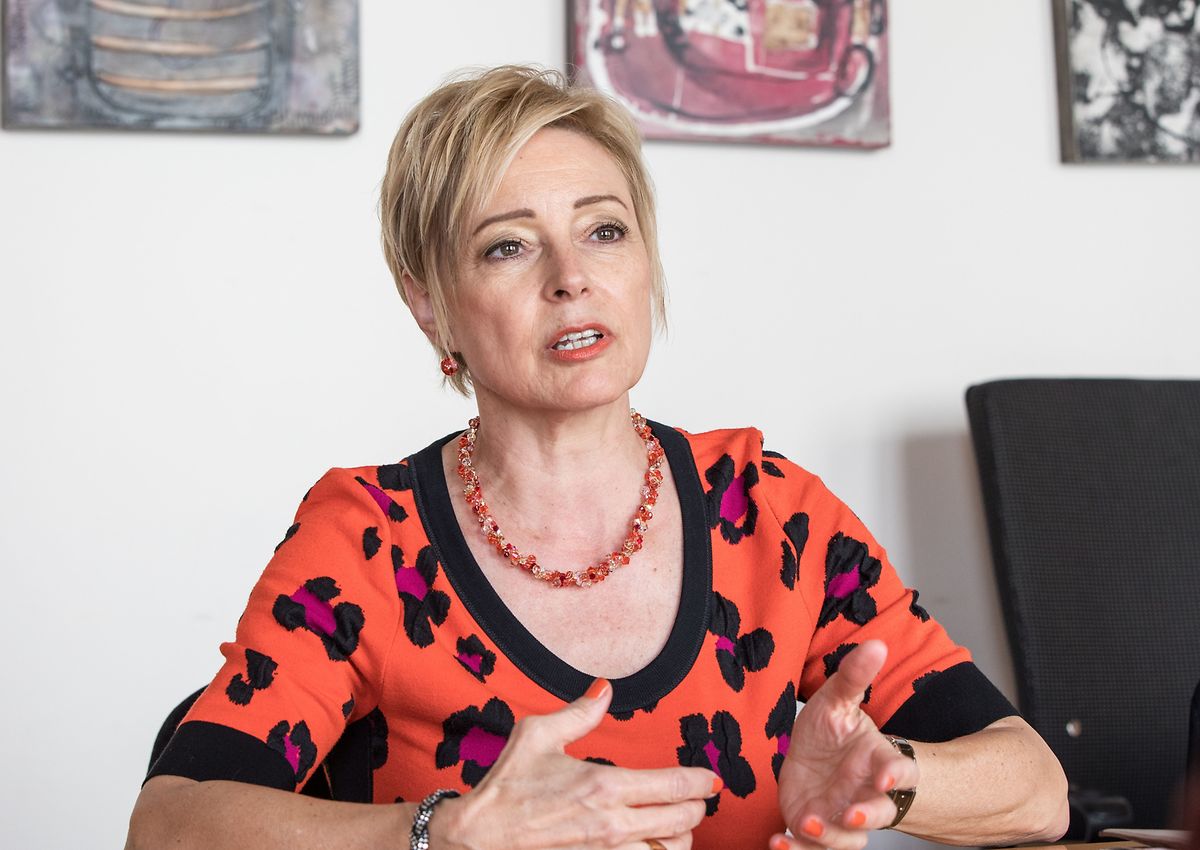 'The referendum divided society more than it brought it together' Photo: Guy Jallay
The importance of Luxembourgish as a tool for integration, the need to work on social cohesion in a multicultural society and linguistic problems within certain sectors such as health are some of the topics Christian Social People's Party (CSV) member, Sylvie Andrich-Duval, says need to be tackled.
A psychologist by trade, Andrich-Duval, from Dudelange, started her political career by entering the municipal council in 1998 and later that year became a government advisor for the Ministry of Family. In 2005 she entered parliament.
Our sister publication, the Luxemburger Wort, sat down with her to talk integration, the 2015 referendum and how she sees the future of social cohesion in Luxembourg.
What place do you give to foreign residents?
It's a daily contact, Luxembourg is so multicultural! In Dudelange for example there is a neighbourhood called 'Italy', which welcomed Italian immigrants in the 1950s. Today that has changed as the Portuguese population is greater.
In any case, in Luxembourg, according to the latest figures, 48% of the 600,000 residents are foreigners. That's not bad! If it's done with respect I find that it can work well, in terms of different cultures, ways of life, even culinary differences.
What did you think of the 2015 referendum result on foreigners' right to vote?
[The referendum asked voters if residents without Luxembourgish nationality should have the right to optionally register on electoral lists to vote in the elections to the Chamber on the condition they had lived in the country for at least 10 years and had previously participated in European or municipal elections in Luxembourg. A total of 78% of voters voted against the motion.]
I had seen it coming, that result, because the way the question was asked was clumsy. People had to choose between a yes or a no and that created fear among Luxembourgish people who were afraid for their rights, of not being able to express themselves in their own country. That created anxiety.
The problem is that this vote divided society more than it brought it together. Questions should not be asked in that way. With interculturalism there has never really been a big problem of social cohesion in Luxembourg and this vote was a risk. Some foreign residents that I knew didn't react well to the result of the referendum, arguing that Luxembourgers didn't want them.
I find that the law on double nationality, which was a CSV initiative, is a better approach. It's a great success, when we see the number of people who have already taken double nationality.
During the next parliamentary term the number of foreign residents is expected to exceed the number of Luxembourgish residents. How does social cohesion fit in with this regard?
It's very important to work on this cohesion, to allow people to live together. The CSV has put forward proposals. For example, the party is in favour of foreign residents being able to take part in the election of Conseil National pour Étrangers (CNE) representatives. It would give the committee a more democratic basis, encourage people to voice their opinions on draft laws or on matters that affect them, and would include them in everyday life.
The criteria to vote in Luxembourg is to show that you want to integrate. People have the choice to opt for double nationality without having to give up one's nationality of origin. The Luxembourgish language is also very important and is an instrument for good communication.
Actually, Luxembourgish classes are very successful! We understand that it's difficult for foreigners to learn it but still it's good to have this lingua franca, this common ground to be able to communicate together.
In a country where most residents are trilingual, being able to speak Luxembourgish is an advantage. I think certain sectors are more sensitive to this. It's more important in health and social sectors than in a bank, for example. If older people or people with mental health problems are dealing with staff who don't understand their mother tongue, it can be complicated.
But it's important also to speak other languages as there are English-speaking or French-speaking patients, for example. We have to address to this language problem with a mix in medical teams.
By around 2060 there will be about a million people living in Luxembourg and around 350,000 cross-border workers, according to forecasts by Statec and Fondation Idea. Is this a wealth or a challenge for the country?
Both. A challenge first of all: the number of cross-border workers is increasing with economic growth and it's beneficial for the country. Society is becoming multicultural, qualifications brought from abroad bring a better work quality. But if we constantly need to rely on cross-border workers there is a problem of mobility, that attracts more foreign residents.
At the moment we have around 11,000 new residents every year and we have to plan for that in terms of housing. All the urban planning must be planned accordingly. In summary, it's a wealth but we also have to give ourselves the means to manage it all.
As a woman, have you faced any particular difficulties during your political career?
Yes, it's not easy, especially at the beginning. I will tell you an anecdote: at the beginning of my career, in the 90s, people were coming to see me and were saying: "It's probably your husband who writes your speeches"! It's a little ... offensive, remarks like that.
There is a sub organisation of the CSV, the Social Christian Women, which I have always been involved with. Without this organisation, it would have been even more difficult for women to make their complaints heard. Things have changed, but for sure you have to be tough. We have the impression we have to prove ourselves twice over before being respected or valued.
It's about mentalities, and we must continue this fight. Today, young women feel that speeches about women's rights are like a broken record. We have rights, women are equal to men from a legal point of view, but there are still many prejudices and mentalities to change: we must be very careful not to backtrack.
I'm from another generation, I had a different education than the young women of today, so I'm aware. Over time, there has certainly been a change in the right direction, but we still have to fight.
What are your ambitions for 2018?
I said I was available to participate again in the elections. My party thought it was a good idea, so they put me on the list. For the moment, there are only two female MPs in the south of the country and I think it is necessary that more of them can represent the grievances of the population. I try to have the best results for my party, and if it works and people encourage me, it always makes me happy.