Blimps and ballads: Edinburgh comedians tackle independence
Blimps and ballads: Edinburgh comedians tackle independence
Breaking up the United Kingdom is a serious business, but at Edinburgh's famous Fringe festival, comedians are bringing some light relief to Scotland's big debate over whether to split off as an independent state.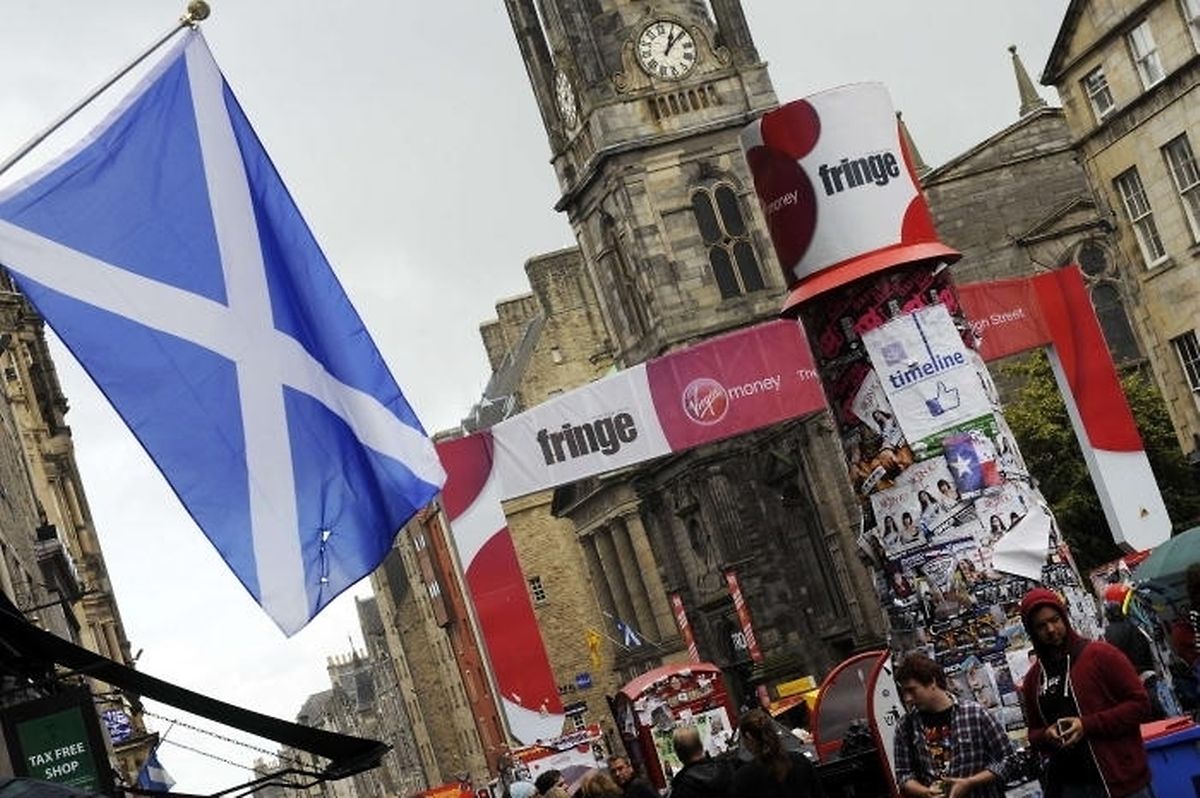 (AFP) Breaking up the United Kingdom is a serious business, but at Edinburgh's famous Fringe festival, comedians are bringing some light relief to Scotland's big debate over whether to split off as an independent state.
"Scottish independence? You'll regret it when you're sober," read a huge inflatable blimp that floated this month above Scotland's elegant capital, which hosts thousands of theatre and comedy shows every August for the Fringe, the world's largest arts festival.
With just over a year to go before Scotland's historic referendum, which could see the 5.5 million-strong nation move to split from England, Wales and Northern Ireland, a string of shows on the Fringe programme tackle the thorny issue of independence.
"I honestly think comedy is the best way to deal with this," said Billy Mack, one of the stars of "Preen Back Yer Lugs" ("Listen Up" in Scots dialect), a sharp satire set in a nightmarish future where nuclear war has wiped out all nations except, funnily enough, Scotland.
"The debate can get quite heated, quite personal, especially with the slanging matches between the yes and no campaigns," Mack told AFP. "We are lampooning ourselves, which I suppose is a good way of approaching the debate we're having."
Tongue firmly in cheek, "Preen Back Yer Lugs" gives the English a taste of life as an oppressed minority in a Scotland where speaking English is banned, wearing tartan is compulsory and the only music allowed is bagpipes.
The play does not come down on one side of the independence debate, Mack stressed.
"It asks questions and says what it's like to be a Scot in the United Kingdom - how we feel a tad oppressed at times," he said.
Scotland, in the play, is run by an egotistical dictator who bears an uncanny resemblance to Alex Salmond, current first minister of the Scottish regional government and leader of the pro-independence Scottish National Party.
"He's a jolly, rotund chap," Mack said with a smile. "He's just set up for ridicule."
From tiny pub backrooms to major theatres, stand-up routines across the city are peppered with gags about the coming referendum and Scottish national identity.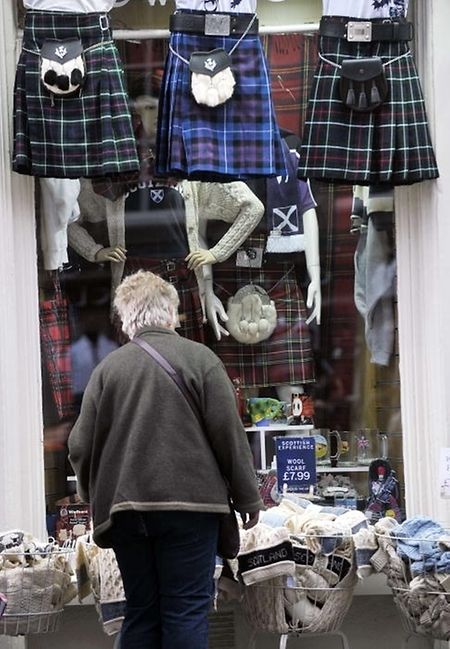 Whether it's the Scots' love of haggis or the sometimes farcical over-politeness of their southern neighbours, no one escapes a merciless daily ribbing.
The play "I'm With The Band" deals with the fallout in a rock group called The Union, comprising an English singer, Scottish guitarist, Welsh bassist and Northern Irish drummer, after the Scot decides to leave.
"You're the most patronising person I know!" the stereotypically dour Scot yells at the bossy Englishman. "Everything about you is patronising!"
A Scottish exit appears to spell disaster for the rest of the "band" - England tries to create a new sound after Scotland leaves, which is so dire that Wales and Northern Ireland end up crying on the floor in their underpants.
Some Fringe shows are trying to raise more questions than answers.
Hundreds of people have been packing into an Edinburgh theatre each night to watch "The Bloody Great Border Ballad Project", which sees poets from all over Britain reflect on their feelings about the coming referendum.
There were big laughs for pro-independence performer Kieran Hurley, whose affectionate, sweary exchange of letters between himself and an imaginary English friend cast light on the complex relationship between two countries that have been joined for 300 years.
There are 13 months to go before the referendum in September 2014 - and while opinion polls currently show a comfortable lead for the pro-union campaign, the show's curator Lorne Campbell said there was plenty of time for Scots to make their mind up.
In the meantime, he is simply hoping to generate a "better quality of confusion".
"I wanted to make a project that gave a chance to discuss thoughts around independence and nationhood in quite a non-confrontational, non-argumentative way," he explained.
"I have one Scottish parent, I have one American parent. I speak with a Scottish accent, but I live and work in England. I feel British, I feel Scottish, I feel European.
"It's a huge idea, that the United Kingdom might not be the United Kingdom any more," he told AFP.
"There's a huge argument about the nature of our identity coming."