Cancel your holidays and head to Rotondes!
Cancel your holidays and head to Rotondes!
Rotondes kicks off its Congés Annulés (cancelled holidays) festival on Friday with a triple bill of concerts. Sam Steen had a chat with festival organisers to discover the full programme

Rotondes kicks off its now annual summer programme, Congés Annulés (cancelled holidays) on Friday with a triple bill of concerts.
They then continue to showcase concerts, workshops and a whole range of activities throughout the month of August and organisers Marc Hauser and Nicolas Przeor took some time to tell wort.lu/En all about it.
(Listen to Sam Steen's full interview above)
Opening Night
Congés Annulés get's going this week in the most Congés Annulés way possible; with a pop up vinyl record store selling it's wares from 5pm, after that there will be a selection of DJ sets and from about 9:15pm, with live music from a number of bands from Luxembourg, the Greater Region and beyond.
The summer programme at Rotondes has always been about discovering new artists and for the opening night music fans will be able to hear new Luxembourg group, Cosmokramer, Swiss post disco duo Hyperculte and Belgian noise rockers La Jungle.
"For the opening night we have some bands that are not that well known, we always get a lot of people for the opening so everyone can discover these bands, La Jungle for example are a Belgian band who we saw in Brighton, and live they are really intense and a really nice group", explained Marc.
Headliners
It's not all unknown acts though, while you won't find stadium fillers at Congés Annulés there are a lot of bands who are currently on headline tours through Europe and Rotondes has been joined by some of Luxembourg's larger venues in booking these acts.
"The thing about this year, which is a bit different from the other years, is that we've got many more headliners! We've got at least six headliners like Cigarettes After Sex, which was organised by den Atelier and is sold out, there's Beach Fossils and the Parquet Courts which was organised by the Rockhal." he said.
"We have Holy F*ck a band called Car Seat Headrest and Liars. So as headliners these should be working fine, some people already know them and then as always we have new upcoming bands and future headliners like Shame and Aldous Harding from New Zealand as well."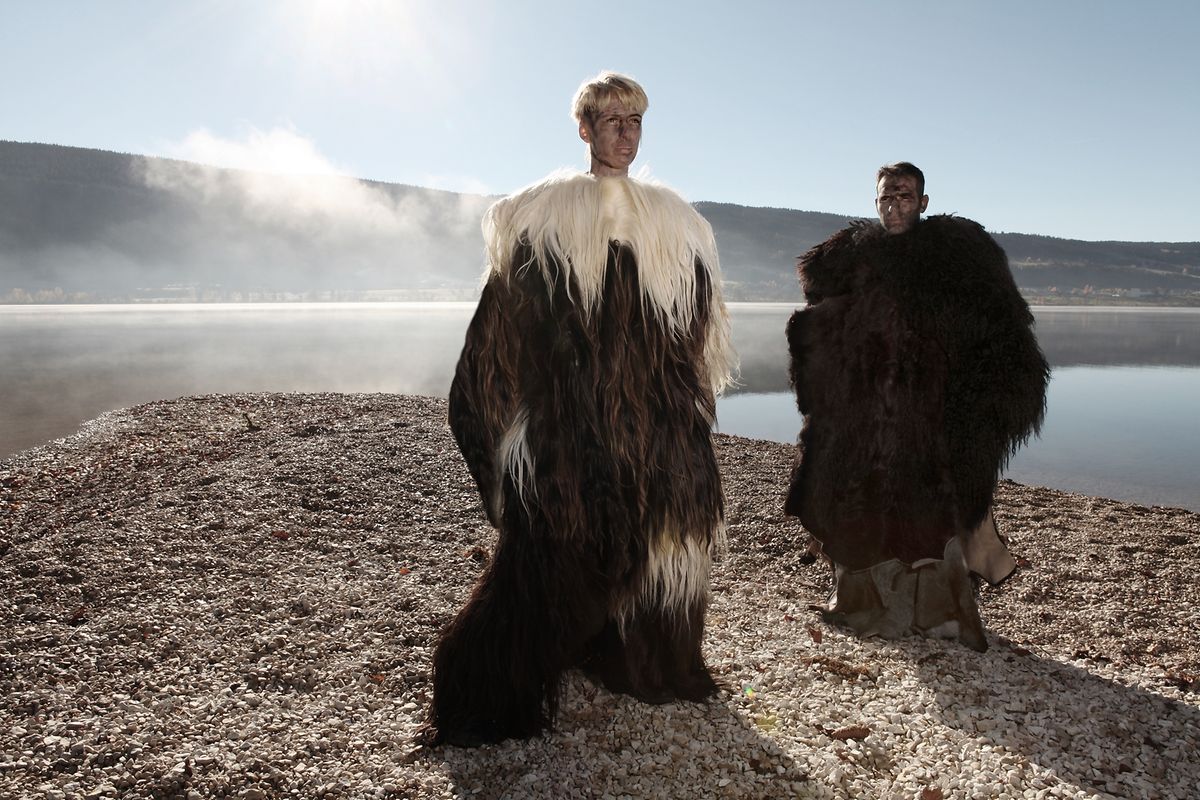 Festival passes sold out long ago and demand for tickets for many of the shows is high even if many of the bands and artists are still relatively unknown, which just goes to show how audiences in Luxembourg trust in the bookings.
"That's really nice to see" said Marc, "and one thing that we noticed after last year was that during the summer and throughout August, people take the time to go and see a gig and people are a bit more curious and willing to discover new bands. I think people are going to the website, checking the bands and finding bands that they might like and then actually going out to see them."
"I guess it's just another option for something to do in the summertime, at some point you just have enough of going to the lake or going to a barbecue and it's just nice to chill out over here and discover some new stuff." added Nic.
Something for everyone
Running alongside the music Congés Annulés will also feature a number of workshops, a Beer Yoga class, outdoor film screenings and even a roller disco.
"It's the first time we're setting something like this up, it's happening on the 5th of August, the same weekend as the Food For Your Senses Festival which is a huge festival out in Kirchberg. We didn't want to do any gigs during that period so we decided to do something a bit different. We'll have the roller disco in the Rotondes 1, which is the big venue, the round building down here." explained Marc, "It starts at three in the afternoon so it's very family friendly and in the evening we'll have more adults and we're focusing on real disco music for that."
With something for everyone it really is worth checking out the website, rotondes.lu and planning your entertainment for the month of August.
And people say there's nothing to do around here…
Sam's Scene!
Read Sam's other articles in his very own dossier on wort.lu : Sam's Scene!___________________________________________
Sam Steen on ARA City Radio
You can catch Sam in his "Freshly Squeezed Breakfast Show" on ARA City Radio every weekday morning from 6-9 am. For more info visit the website: www.aracityradio.com___________________________________________
(Sam Steen, wort-en@wort.lu, +352 49 93 9721)