Chat with Seed to Tree as they flourish with new EP release
Chat with Seed to Tree as they flourish with new EP release
Luxembourg favourite Seed to Tree are back with their first release since their 2015 debut album, Wandering. The band celebrates their new EP with a concert at Kulturfabrik in Esch on November 3 and you could win tickets!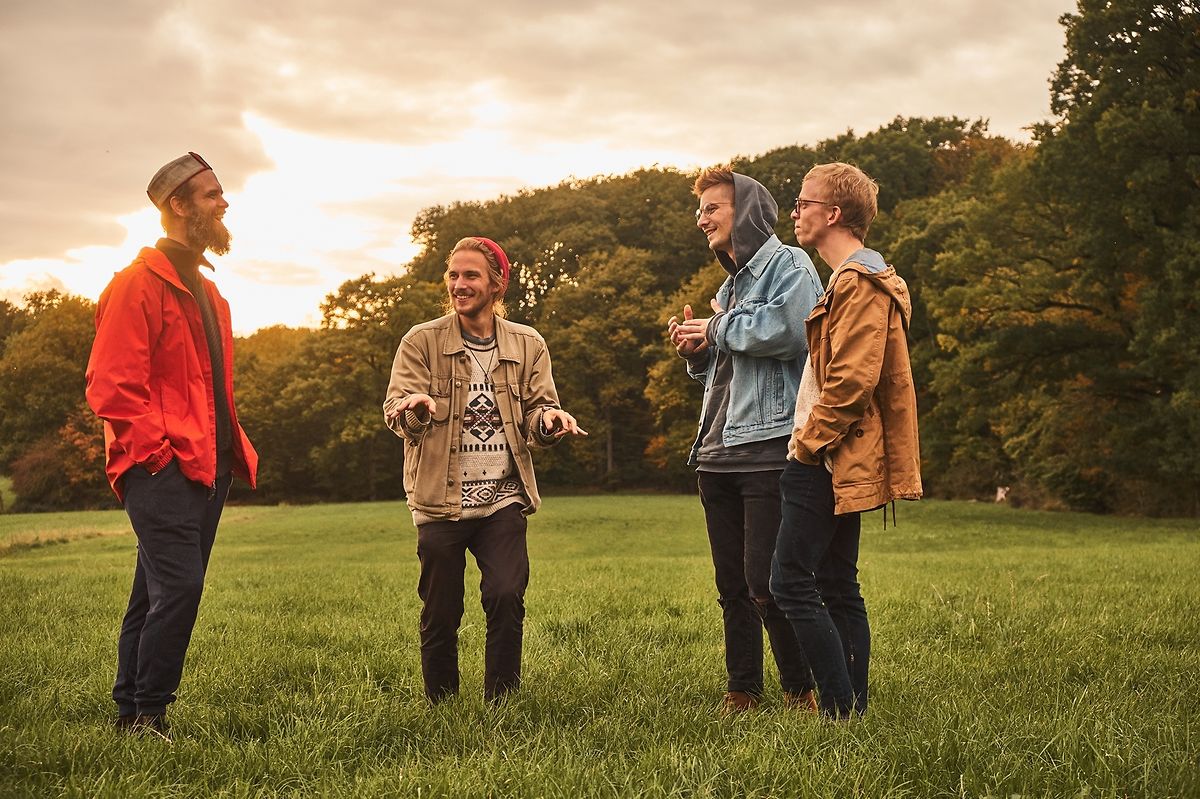 Local favourite Seed to Tree are back with their first release since their 2015 debut album, Wandering. The band will celebrate the new EP with a concert at Kulturfabrik in Esch on November 3 and you could win tickets with Wort.lu! Frontman Georges Goerens took time to tell Sam Steen about their new songs, new sound and new line-up.
Seed to Tree announced the release of their new EP with the lead single and title track, Unconcerned, a song that picks up where the band left off but also illustrates the new direction they are taking. As Georges revealed, that shift was reflected in the way it was recorded.
"We started writing the song more than a year ago and it was quite a long process. We first went to the studio around the end of 2016 and just did the basics but this time, unlike with the last album where we had a limited time and quite a lot of pressure, we decided to take things easy so we went back to the studio again a year later to record everything as new and it just sounds a lot more fresh than the first version."
How much is it ok to be unconcerned?
The last two years have been fairly tumultuous on a global level and Unconcerned, can be looked at in two different ways. "The song is basically a question about how we can lead our lives and how much we can allow ourselves be unconcerned? How much is it ok to be unconcerned? Or how much we should be concerned with what is going on in the world and how we interact with things that go on around us in our personal lives but also on a political level?"
This is a theme that runs through the whole EP. "It's about finding a story that links us all together again, not about our differences but finding something that's common to everyone." Georges added.
Eagle-eyed fans will have noticed that keyboard player Jean-Marc Feltz is no longer on the official promotional material but Georges was quick to point out that he is still a part of the band.
"Jean Marc is still involved but he's a father of two children now so he couldn't be there as often as he and we wanted, so we needed to find a compromise with that so now he's a little like a guest musician but emotionally he's still a band member", Georges explained. "We didn't want it to be confusing if Jean Marc couldn't be at a gig and then people would be wondering why he was missing, so if he's there then he's a part of the band but we wanted to make the keyboard more of an additional role rather than to take the lead parts. He'll still be with us as often as he can but we wanted to take the pressure off him."
We have moved away from the more classical elements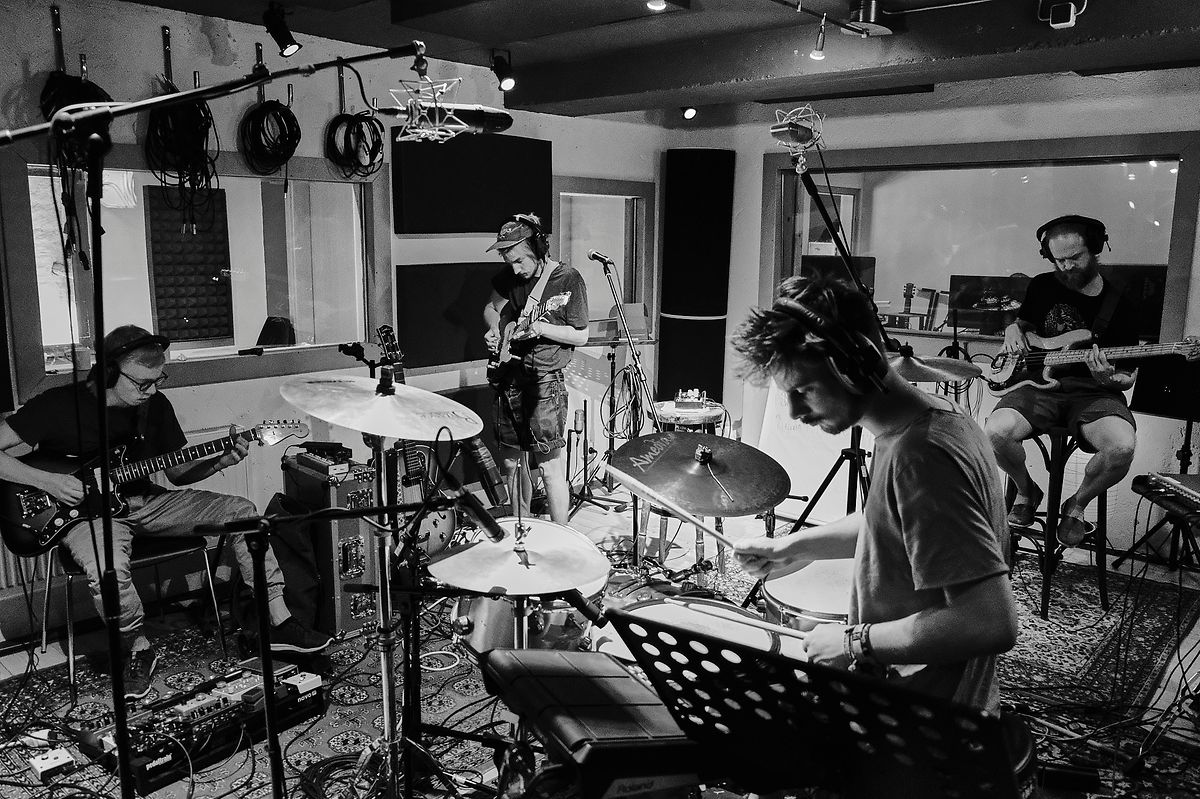 With the slightly changed line-up comes a new sound. "The keys are still there but it's a little more to the background, more as decoration than the main melody but the whole rhythm section changed." said Georges. "The way we approached the songs, we wanted them to be more groovy, with more punch and we spent many hours working on bass and drums."
"Musically the main difference is that we have moved away from the more classical elements like brass and strings and have tried to integrate more synthesizers and electronic elements so it will have more of a modern sound and on stage there will actually be more keyboards and less musicians. For the release there will just be the five of us there, Jean Marc will be there of course."
Joining Seed to Tree on the night are two great local acts, Epicure and Charlotte Bridge. "I'm really looking forward to the support acts, Epicure are a very young band, I've seen them already and they are very promising and Charlotte Bridge who I have played with quite a few times is, I think, the perfect opener because her electro-pop music is a great introduction to what we are going to do."
Those who have been around the Luxembourg music scene for the last few years will have seen Seed to Tree grow from.... well you know, to a.... well you know, and this release concert is a great opportunity, not just to see where they are now but to see some of the newer acts that are starting to take root in the Grand Duchy.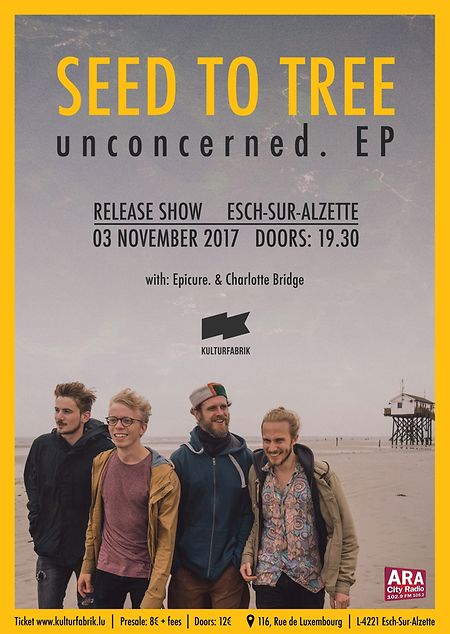 What time and how much?
The EP release takes place on Friday November 3 at the Kulturfabrik in Esch-sur-Alzette with doors opening at 7:30pm. For more information visit the Kulturfabrik website: kulturfabrik.lu
Tickets cost €8 (plus charges) pre-sale and are available on the website: ticketmatic.com. On the night they cost €12.
Seed to Tree have made a charitable and symbolic gesture by offering free entrance to all asylum seekers and refugees in Luxembourg. The band hopes that their move will encourage other local musicians to do the same.
For more information about concert visit the Facebook Event, and for Seed to Tree themselves, visit their website: seedtotree.com
Win tickets with Wort.lu!
Sorry, competition now closed and winners informed by email
Good luck!
(By Sam Steen, wort-en@wort.lu, +352 4993743 - All photos by Sebastian Peršurić)
To hear more from Sam Steen, listen in to his Freshly Squeezed Breakfast Show weekdays on ARA City Radio 102.9 between 6am-9am.