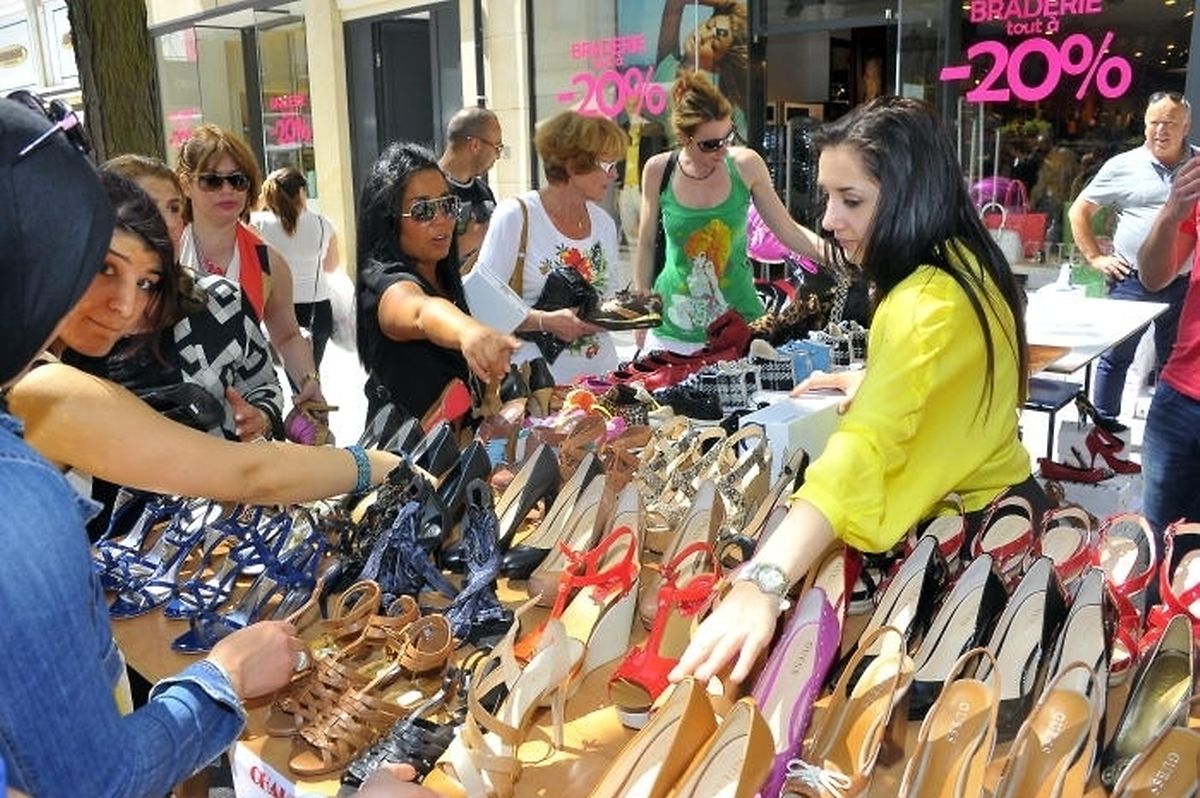 One of the biggest shopping opportunities of the year takes place in Luxembourg on Monday when 400 shops spill out onto the capital's streets.
The Braderie, as the event is known, is a bargain-hunter's paradise offering stores the chance to shift items from seasons past.
Altogether, the shopping extravaganza spans around five kilometres, stretching from the City's central railway station to the upper town from 8am until 6pm.
After Braderie Party
If you're not too exhausted after your braderie experience, "Café Troquet" in rue Glesener is to host an after braderie party. From 4pm until 10pm, visitors can chill out or boogie along to hits from the '70s, '80s and '90s performed live by "Just Voices".
Activities for children will also be organised at the café from 10am until 6pm.
Win a scooter
Feeling lucky? Then, why not participate in BGL BNP Paribas' prize draw to win an electric scooter worth 4,500 euros. To stand a chance of winning, complete a form at one of the BGL BNP Paribas stands found in Avenue de la Liberté, Place d'Armes and Grand Rue.
Shop & Drop
As a first this year, shoppers who buy more than they can carry will receive an extra helping hand thanks to a "Shop & Drop" scheme. Offered by Luxembourg's Post Office in partnership with Michel Greco SA, the service allows users to drop off their purchases or other items, including luggage, motorcycle clothing or bags, at a locker for temporary safekeeping.
When they are ready to leave they can then collect their items or have them delivered to a specific address in Luxembourg or in neighbouring countries.
The self-collection lockers can be rented for 3 euros per day at the Philatelic counter at the Post Office in the centre of Luxembourg.
The service, which launches on Monday, will be open from Mondays to Saturdays from 10.30am until 6.30pm. It will also be offered once a month when shops are open on Sundays.
For more information, visit www.greco.lu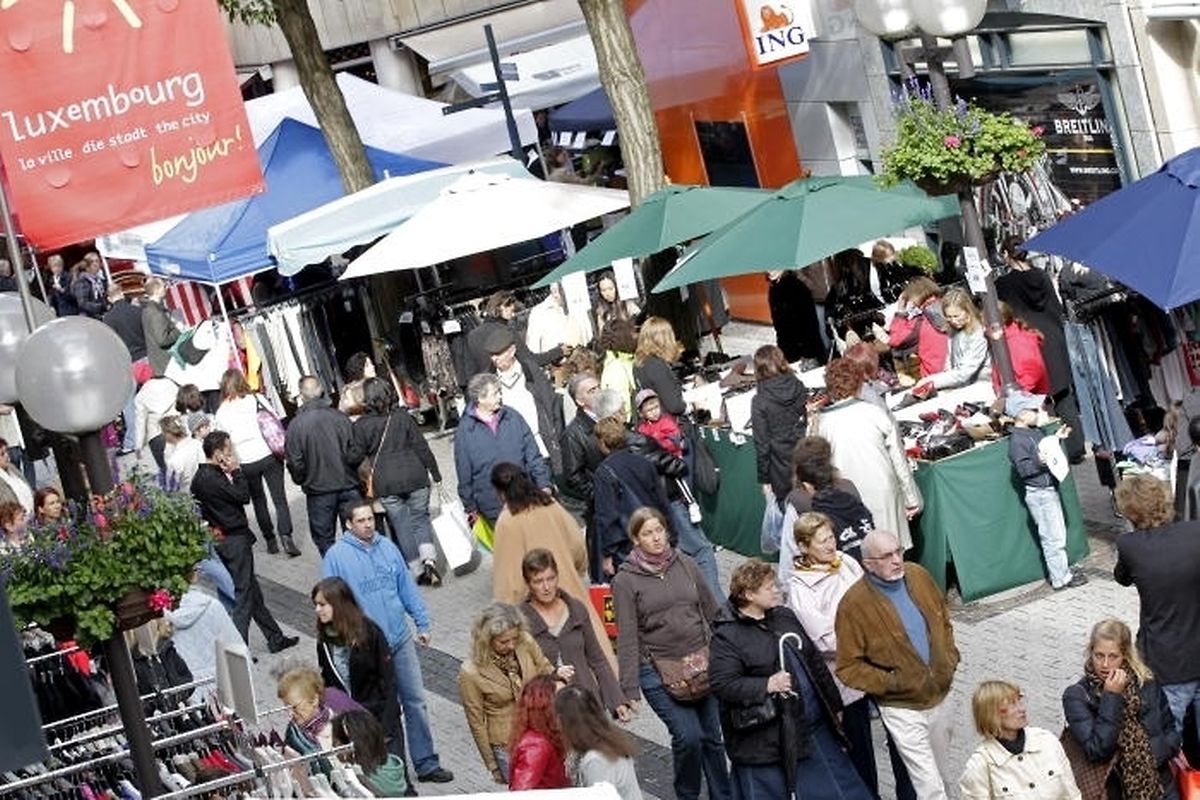 Motorist advice
Because of the road closures motorists wishing to visit the Braderie are urged to park away from the centre and take advantage of the capital's park and ride schemes at P&R Bouillon, Luxembourg-Sud or Kirchberg, as well as the other city car parks, availability at which can be found by visiting wort.lu's traffic page.
Road closures
Roads which form part of the Braderie will be closed on September 2 from 5am until 9pm. Parking is also prohibited along these roads during the same time scale. In addition, from 7am on Sunday, September 1, until 7am September 3, motorists will not be able to access the section of Rue Glesener between Rue Duchscher and Avenue de la Liberté.
Click vdl.lu to see which roads will be affected.
Bus changes
Bus users should be warned that most buses will not run between the City train station and the City centre between 5am and 9pm on Monday. Instead they will have to join their connecting buses by foot. For those unable to walk, a shuttle bus (line 20) will run every five minutes from 5am until 9pm between the station (platform 7) and a temporary stop at Boulevard de la Pétrusse (Banque Fortuna) and the Centre Hamilius stop (platform 6).
For more information on how buses will be affected, please visit vdl.lu