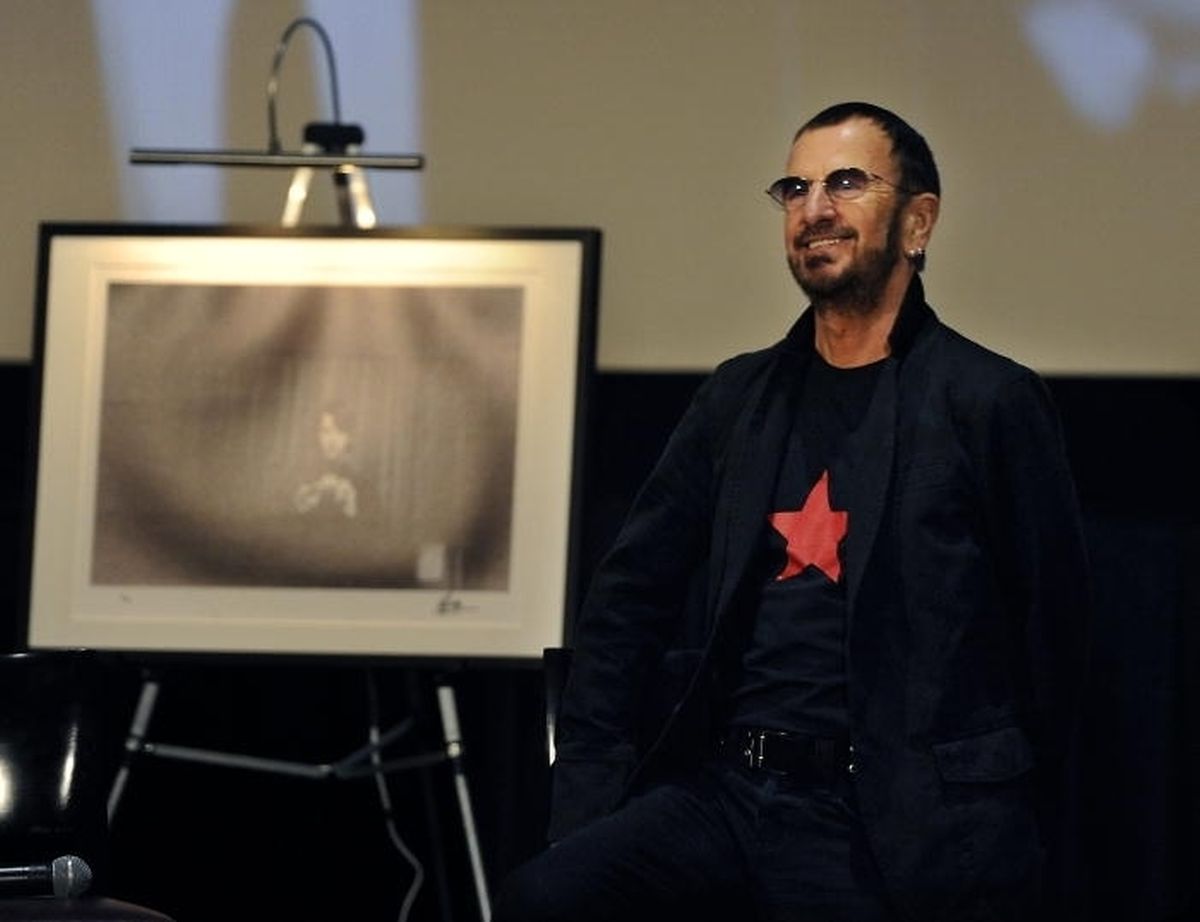 (AFP) Ex-Beatle Ringo Starr joked that he would welcome playing with former bandmate Paul McCartney again, but only if the group was called "Ringo's."
The veteran drummer made the quip after singing a few hits including "With a Little Help from my Friends," as he promoted an upcoming South America tour with his All Starr band of ageing rock stars.
Starr was joined on stage by Todd Rundgren and Santana keyboard player Gregg Rolie among others to play selection of songs also including the Santana hit "Oye Como Va" before taking a few questions.
He was asked if Beatles legend McCartney, the only other surviving member of the Fab Four, could join his All Starrs.
"Yeah that would be good," he said, pausing for effect. "But he'd have to call it Ringo's," he said to laughter, flashing a cheesy peace sign for reporters crowded into a Los Angeles office function room for the mini show.
The All Starrs are about to hit the road for a tour of 14 shows in Brazil, Uruguay, Argentina and Mexico, before finishing back in the US in Las Vegas in November, just before Thanksgiving. Starr said he could imagine one day doing a residency in Vegas, like Elton John's "Red Piano" fixed gig there, his would be called the Golden Drums.
"Not yet," he said, adding: "It's been talked about, but nothing has been finalized. It'll be a couple of years before that happens."
Starr also confirmed that he no longer gives autographs, although he has signed copies of a new book of his own photographs, many taken during the Beatlemania years.
He drew criticism a few years ago when he posted a video message on his website, explaining that he was too busy to sign autographs.
"I don't sign on the street any more," he said Wednesday. "In all honesty .. I've signed enough."