Festival line-up complete and site changes revealed
Festival line-up complete and site changes revealed
The countdown is on for Luxembourg's biggest music festival, Rock-A-Field. Sam Steen spoke to Michel Welter of organiser den Atelier about the line-up and the new Food Village planned for this year's edition.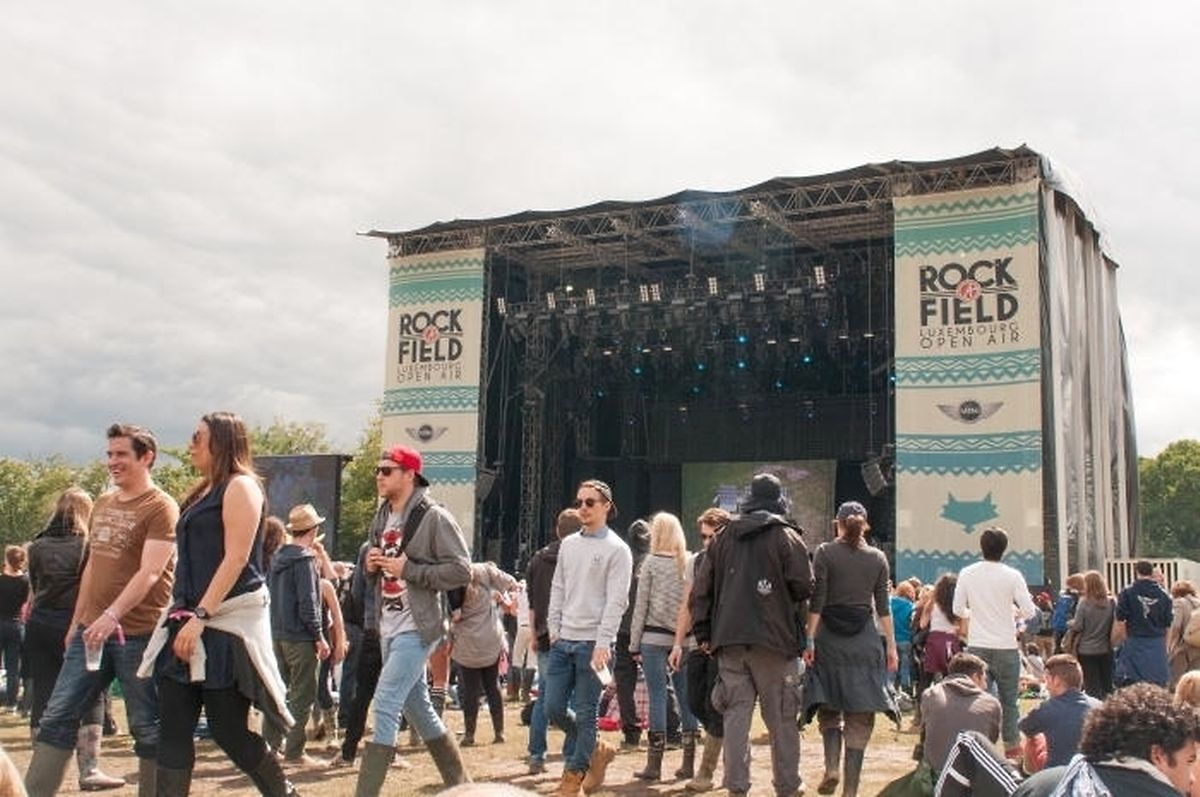 By Sam Steen
The countdown is on for Luxembourg's biggest music festival, Rock-A-Field. The three day event which takes place in Roeser over the weekend of July 3 and is organised by the city centre venue den Atelier will this year feature a mix of local and international acts like Muse, Alt-j, Bastille, Fox, Mutiny On The Bounty and Wu-Tang Clan.
Festival organisers recently announced the addition of two more bands to the line-up - excellent Scottish indie band, We Were Promised Jetpacks and Belgian group Balthazar the latter of whom Michel Welter from den Atelier was very pleased about.
"They're one of the latest sensations over from our Belgian friends, a terrific act they're not a new band they already have a few albums out but it's really with this album that they really grew big," he said. "They sold out for instance the AB (in Brussels) and they play Palais Douze in Belgium late this year which is about 10,000 capacity so in Belgium they are really starting to grow big and they are getting attention from international media as well."
The Belgian five-piece join a bill that features a number of bands and artists at the festival who seem just on the cusp of making it really big like Kate Tempest and Echosmith.
With the addition of these two bands, Michel says that the line-up is complete and now their attention turns to some of the other elements of the festival.
"This is really we are now focusing on squeezing the running orders, set times and finishing up the food village which is going to very nice. We have six or seven different food trucks and we're putting the final touches to the menus which is quite interesting because they're always changing."
This Food Village is something organisers are really excited about and as Michel explains, it's something that was important to festival-goers and will help to add a different dimension to the event.
"We really wanted to open it up and have an additional, not experience, but a different thing at Rock-A-Field. We did this poll and people were saying that the food was not bad but can I say boring?" He added: "Because some of the kids are staying for three days (and want more options), that was the obviously next step to do - to have a different area a bit separated from the actual festival but still on the festival site."
Along with the new Food Village there will also be a number of other changes to the festival layout. Last year there was a third stage in the small "Soul Kitchen" tent, this is gone now and although they are back down to two stages, Michel says this too will be different to before. "It was raining last year and it was really really bad," he explained, laughing. "So we will now have a very big tent over the whole of the second stage area. It's actually quite massive. It gives us the opportunity to have a good time when it rains or when the sun shines because people are looking for shade or dry space."
Further cover will be available elsewhere on site he said. "Then there's yet another tent in the Food Village which is really more loungey with hammocks, that's actually a very big tent as well and then the Food Trucks will be positioned around this area. I'm actually really looking forward to the developments of the site."
With the line-up complete we can now look forward to the festival itself, and focus on the acts who are coming. Keep coming back to Sam's Scene to find features and interviews with bands playing at the festival as RAF approaches.
Hear Sam's full chat with Michel from den Atelier, including information on all the upcoming concerts at their city centre venue below:
For more information about Rock-A-Field visit rockafield.lu
Sam's Scene!
Read Sam's other articles in his very own dossier on wort.lu : Sam's Scene!_________________________________________________________
Sam Steen on ARA City Radio
You can catch Sam in his "Freshly Squeezed Breakfast Show" on ARA City Radio every weekday morning from 6-9:30am. For more info visit the website: www.aracityradio.com_________________________________________________________
Don't miss the news – sign up to receive the wort.lu newsletter in English delivered to your inbox six days a week.