'Handmaid's Tale' wins top Emmy in streaming TV first
'Handmaid's Tale' wins top Emmy in streaming TV first
"The Handmaid's Tale", Hulu's series based on Margaret Atwood's novel about a dystopian near-future, won the Emmy award for best drama Sunday, the first time a streaming network has won the top honour in television.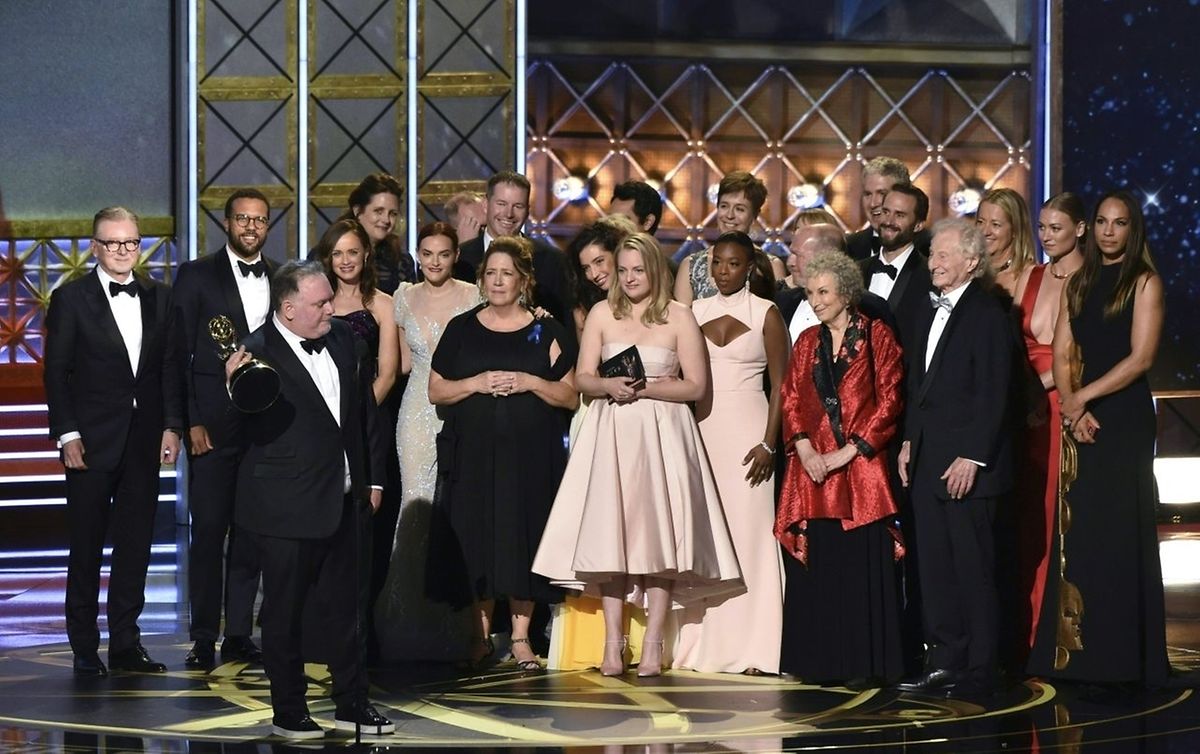 (Bloomberg) "The Handmaid's Tale", Hulu's series based on Margaret Atwood's novel about a dystopian near-future, won the Emmy award for best drama Sunday, the first time a streaming network has won the top honour in television.
The win is a coup for the streaming service, which is owned by four of the world's largest media companies. Streaming services have upended TV, spending billions on original series and freeing viewers from having to watch dramas or comedies live. They've led millions of people to cancel their cable.
Hulu, initially conceived for people to watch reruns online, has trailed Netflix Inc. and Amazon.com Inc. in the race to sign up viewers and craft original shows. Yet Hulu, owned by Walt Disney Co., 21st Century Fox Inc., Time Warner Inc. and Comcast Corp., now owns the ultimate bragging rights over its rivals with a show that has captivated critics since its release in April.
"They were bold and behind us," Bruce Miller, creator of "The Handmaid's Tale," said of Hulu. "If streaming services continue to do that, I don't see any limit to how many they can win."
The show won five prizes in all Sunday night, including best actress for Elisabeth Moss's portrayal of Offred. Moss had been nominated eight times previously, including for her performance as Peggy Olson on "Mad Men."
Time of fear
Published in 1985, "The Handmaid's Tale'" won and was nominated for several prizes at the time, and was adapted into a movie in 1990. Atwood wrote the book while living in Berlin at a time of fear and suspicion. The Cold War was still on, and residents on both sides of the Berlin Wall had to worry about being monitored by security forces.
There have never been more platforms
The book depicts a world in which fertility rates have fallen and women are subjugated. The few fertile women are captured and forced to help wealthy families procreate. Many viewers and critics drew parallels to modern fears about the current state of politics, and the ascension of right-wing politicians across the West.
It's still unclear how many people have seen the show because Hulu doesn't release audience metrics. But the win Sunday night paves the way for the service to sign up more viewers, and lure top talent at a time when new competitors in video, including Apple Inc. and Facebook Inc., are also bidding for their services.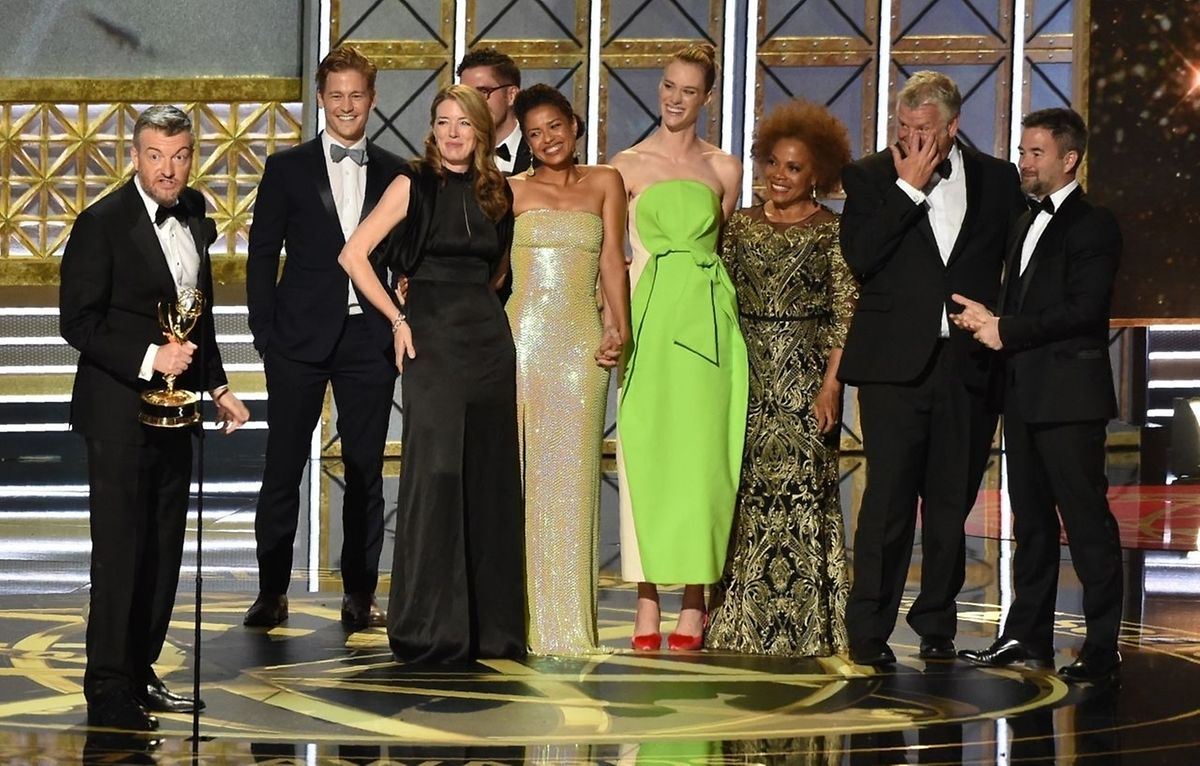 "There have never been more platforms," Emmy host Stephen Colbert said in his opening monologue on CBS from the stage of the Microsoft Theater in Los Angeles. "You have broadcast, cable, Amazon, YouTube, Hulu, Vudu, Netflix, Vitamix. These days everybody loves streaming video."
Netflix earned four prime-time Emmys for three different shows, "Black Mirror," "The Crown" and "Master of None." Aziz Ansari and Lena Waithe won for their writing on the latter. Waithe became the first black woman to win an Emmy for comedy writing and was joined by Donald Glover, who became the first black man to win a comedy directing Emmy for "Atlanta" on FX, one of two awards he garnered Sunday night.
HBO's Haul
While HBO ceded the drama category to Hulu, Time Warner's premium cable network took home the most awards of any network, with 10 on the night, by claiming the top prize in two categories, comedy and miniseries.
Voters in the Academy of Television Arts & Sciences crowned HBO's "Veep" the best comedy for the third year in a row. Star Julia Louis-Dreyfus won her eighth Emmy with the prize for best actress in the comedy, tying with Cloris Leachman for the most wins of any actress.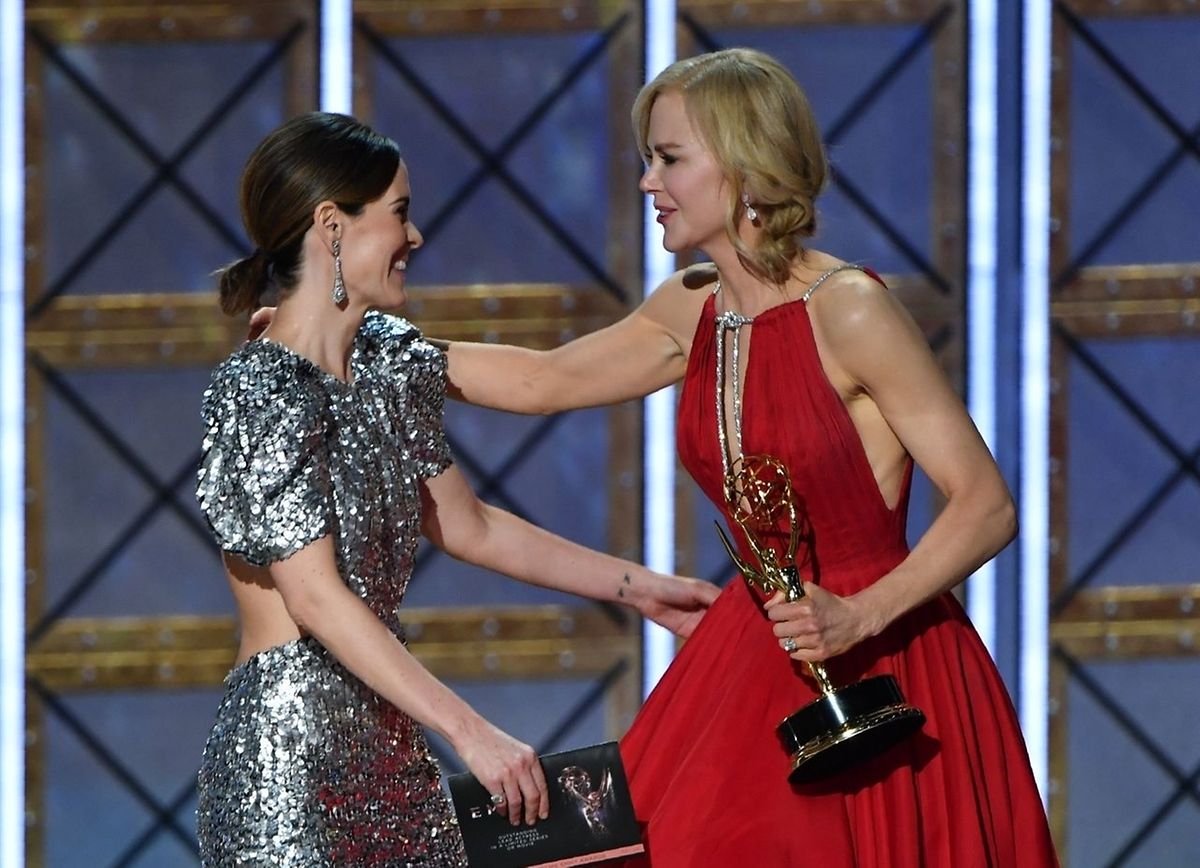 "Big Little Lies" nearly swept the awards in the limited series category, winning three of the four acting prizes and the directing prize. The show is an adaptation of Liane Moriarty's novel, which depicts five feuding mothers in a rich California town.
"I've been acting since I was 11 years old and I think I've worked with maybe 12 women, so I just want to thank the television academy for honouring our show and working with this incredible tribe of fierce women," Laura Dern said after winning best supporting actress in the series.
Political humour
Politics were ever-present at the Emmys from the outset, with Colbert going after President Donald Trump following the opening number and NBC's "Saturday Night Live" garnering four Emmys, largely because of its election-year sendups of Trump and Hillary Clinton. NBC was second in total awards for the night and the only broadcast network to take home an Emmy.
Colbert has gained viewers and media attention with his nightly mockery of the president, with the audience for his late-night show soaring more than 20 percent this year, often topping all late-night hosts.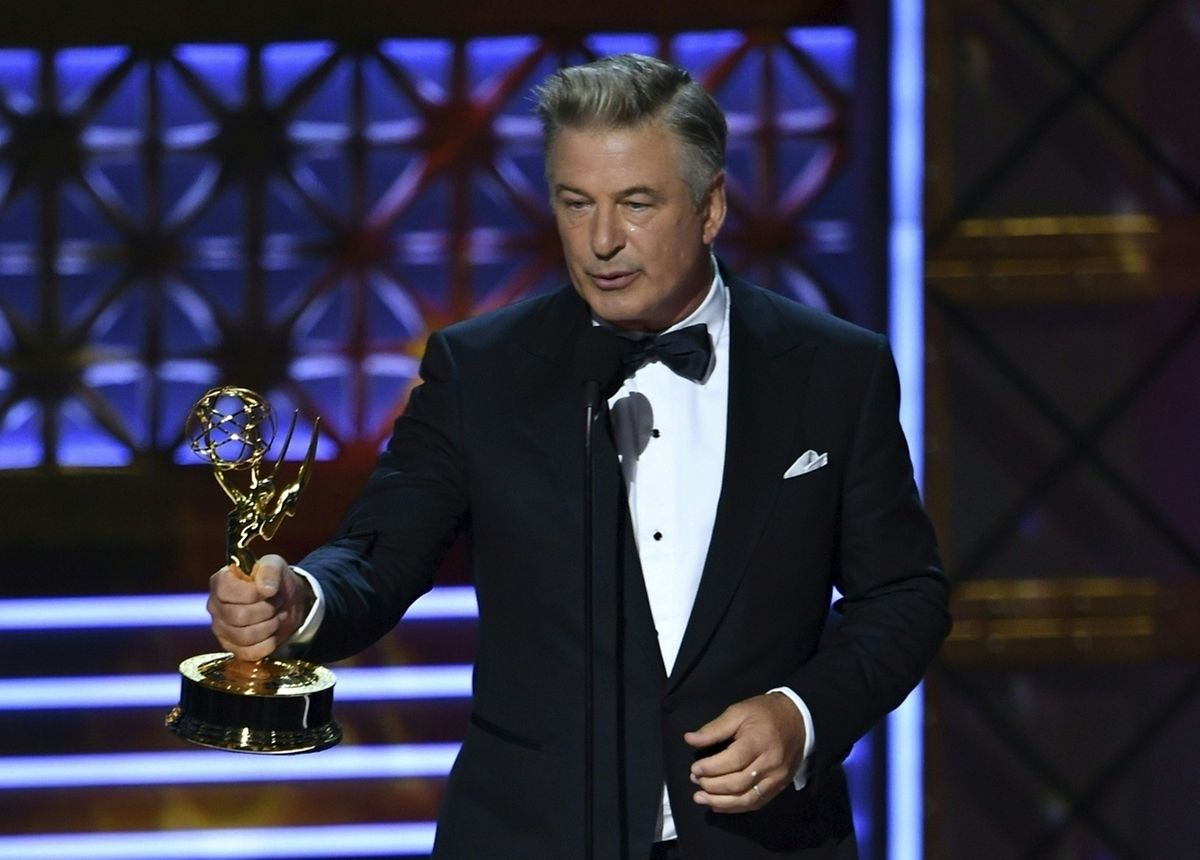 Colbert brought out former press secretary Sean Spicer toward the conclusion of his opening monologue, which poked at Trump's dismay over not winning an Emmy for his shows "The Apprentice" and "The Celebrity Apprentice." Alec Baldwin won the Emmy for supporting actor in a comedy for his portrayal of the president on "Saturday Night Live" and said, "At long last Mr President, here is your Emmy."
SNL earned the award for best comedy sketch series, the first time the show has won that prize since 1993. Kate McKinnon, who has portrayed Hillary Clinton, won for best supporting actress in a comedy. "Saturday Night Live" is the most-nominated show in Emmy history.
"I remember the first time we won this award. It was after our first season in 1976. I remember thinking as I was standing there alone that this was it," creator Lorne Michaels said. "This was the high point. There would never be another season as crazy, as unpredictable as frightening, as exhausting or as exhilarating. Turns out I was wrong."