London Grammar interview proves 'Truth Is A Beautiful Thing'
London Grammar interview proves 'Truth Is A Beautiful Thing'
London Grammar is set to play at Rockhal on Wednesday and guitarist Dan Rothman spoke to Sam Steen in an exclusive interview about their latest album 'Truth Is A Beautiful Thing' ahead of the show.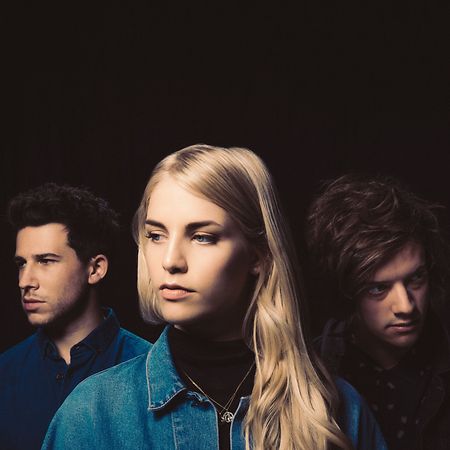 London Grammar
London Grammar is set to play at Rockhal on Wednesday and guitarist Dan Rothman spoke to Sam Steen in an exclusive interview about their latest album Truth Is A Beautiful Thing ahead of the show.
London Grammar burst on to the British music scene in 2013 with the release of their debut EP Metal & Dust and it's lead single Wasting My Young Years.
A guest spot on Disclosures' album Settle boosted their profile further and when they brought out their debut full length album, If You Wait, it peaked at #2 in the UK charts. A string of awards soon came their way including the Ivor Novello for the Best Song Musically and Lyrically category for the song Strong.
(Listen to full interview with Sam Steen below)
This was obviously followed by extensive touring and then, well, there was nothing. They seemed to vanish and fans started to wonder if they had called it a day.
"There were a couple of those rumours floating about actually and it was kind of strange" said Dan. "We were always working so we didn't take them very seriously, we didn't even take much of a break, we were just taking a long time to do it, (make the record)."
Two years is a pretty typical cycle between albums these days but four years feels like it is pushing things, what was it that took them so long?
"We were beginning from scratch", Dan explained, "we really had very little when we finished touring, we just had a couple of songs that Hannah had started to work on in sound checks."
"The first record that we made, took us two and a half years so it was inevitable that it would take us two years again this time. I mean we could have gone on longer quite frankly but I just knew we had to release otherwise it would have been too long out of the game."
As one would imagine the band in 2017 are quite different to the trio who released that first set of songs in 2013 and Dan said that while they needed to take their time making the new record, the lay-off did have its problems.
"I think many things changed. I think we changed dramatically as people. We went through a very unique experience. Maybe not unique but certainly a strange one. We went from total anonymity to becoming, over a long period of time, a band with a very successful record and that was a very daunting thing to follow up. Then you start to question everything, what do we do? Do we repeat ourselves do we not try to repeat ourselves? Are we going to try and be commercial or not commercial? Who are we going to work with? Whereas the first time we just did it."
Musically, they still have all of the classical elements and melancholy vocals that brought them such success, but they have decided to bring the best bits of their live show to new material.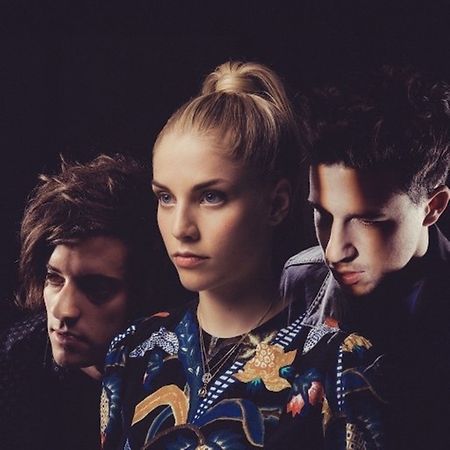 "We wanted to play with some of the more live elements that had developed and bring those in to the studio atmosphere", said Dan.
It's always hard for a band to look beyond the current album but with such a break between their first and second albums London Grammar could be forgiven for wanting to strike while the iron is, at the very least, warming up again but Dan said that they are happy to take their time and see what happens.
"I would imagine that it will take us however long it takes us and that could be one year or it could be ten years. I don't really know. I think what I've learned is that you cannot predict anything in the music industry. It's entirely impossible. That's what my manager told me and he's quite a smart guy, he manages Adele so he knows what he's talking about."
Their show at Rockhal should be a very special concert and given that they might disappear again in the not too distant future this might be your only opportunity to see them for a number of years.
The concert takes place at the Rockhal, but is promoted by den Atelier. Tickets are still available on the website: atelier.lu
(Sam Steen, wort-en@wort.lu, +352 49939721)
Read Sam's other articles in his very own dossier on wort.lu: Sam's Scene!
To hear more from Sam Steen, listen in to his Freshly Squeezed Breakfast Show weekdays on ARA City Radio 102.9 between 6am-9am.