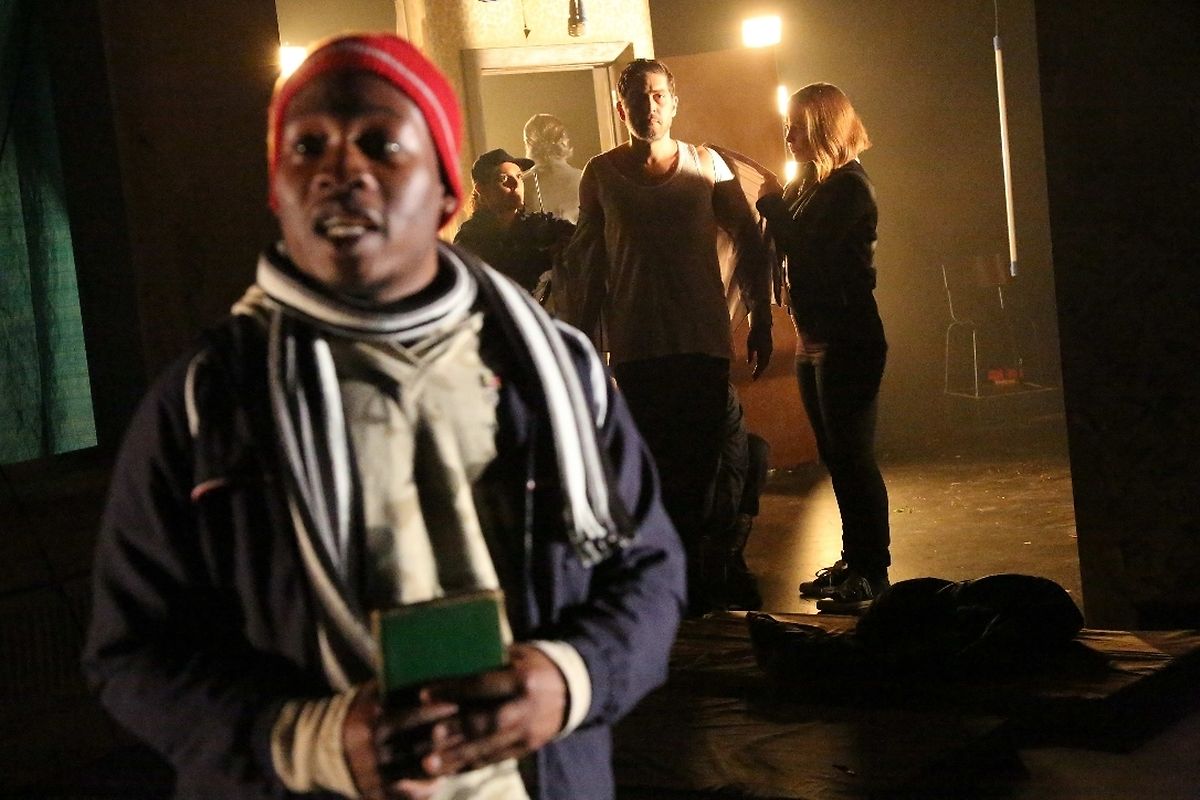 By Erik Abbott
Love—never easy, and even less so in the shadows of oppression and desperation. Such is the backdrop of Douglas Rintoul's Transport Theatre production of Shakespeare's As You Like It, which opened at the Grand Théâtre on September 27 ahead of its British tour.
Here the play is about exile, its lovers portrayed as refugees fleeing dictatorship, finding romance in their flight. Rintoul frames this poignant production with a young migrant (Fisayo Akinade) in Calais reading Shakespeare. Brimming with optimism, he unfolds his story and the play comes to life.
Exile and romance
The court of Duke Frederick (a terrifically vicious Mark Jax), usurper of his brother, Duke Senior's, crown, contrasts with the forest of Arden. There, Duke Senior's court-in-exile provides safer haven for Rosalind, his daughter, and Orlando, and myriad other relationships flowering in banishment—Orlando's brother Oliver and Frederick's daughter Celia, the jester Touchstone and Audrey, and the shepherds Sylvius and Phoebe.
Heartache and longing
Hayley Grindle's derelict squat design, with peeling wallpaper and battered mattresses frames Arden not in idyllic pastoral terms, but as a difficult and sometimes harsh environment where people running for their lives find and form community. Joshua Carr's lighting and Helen Atkinson's sirens-and-helicopters sound design enhance the stark setting.
The sombre themes make the production less of a fluffy giggle than some, but they texture it with emotional heft and beauty. The sense of heartache is palpable as the various lovers long not just for each other but also for restoration to a world where they can be safe.
Funny, with solid acting
There is still ample mirth. Colin Michael Carmichael as Touchstone is a superb Shakespearean clown. With a marvellous flair for the comedy, he bridges the contemporary setting with Elizabethan antics in a standout performance. Doubling as Amiens, his "singing" is simultaneously amusing and touching.
The acting is solid throughout. Michael Fox is a generous, big-hearted Orlando, gamely navigating his shifting fortunes and emotions. Elisabet Johannesdottir (Rosalind) demonstrates fine comic timing, particularly in her cross-dressing guise.
Anna Elijasz is radiantly resilient as Celia and very funny as Audrey. Jax is perhaps a more hopeful and jovial Jaques than one usually sees, and his fine performance offers an ironically soothing balance.
Akinade as Adam, Sylvius and the migrant, is splendid, and George Lasha (Charles/Duke Senior/Corin) and in particular Alton Letto and Ritu Arya provide accomplished support (as, respectively, Oliver/Le Beau, and Phoebe).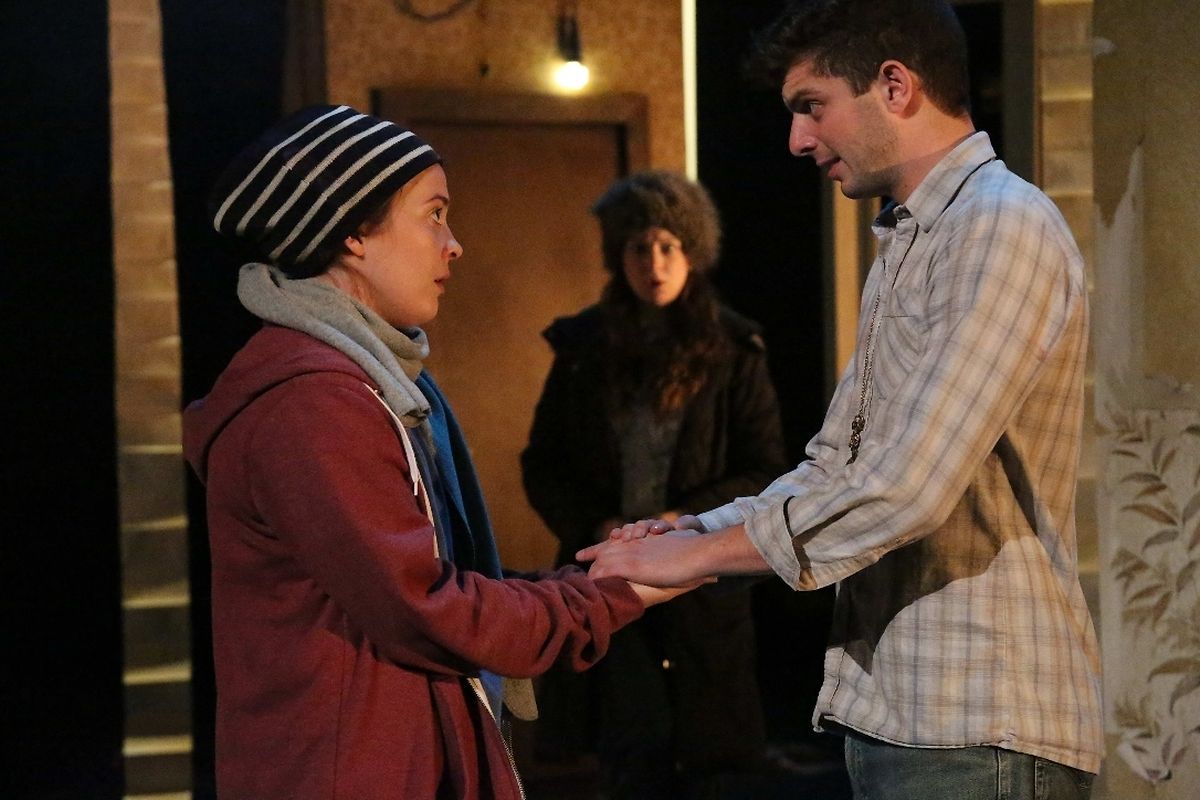 Stunning theatricality
Rintoul creates a number of startlingly theatrical moments in this hazy, dark world. In one, when Rosalind and Celia and Touchstone are on the run at the same time as Orlando and his servant Adam, each refugee group creates geographical barriers for the other using their bodies, their suitcases and their rucksacks.
In another, Orlando's dreadful poems are hoisted into the sky to create wistful paper ornaments against the bleak landscape.
It is an engaging, moving, funny production, full of evocative challenges and stunning theatricality.
www.theatres.lu