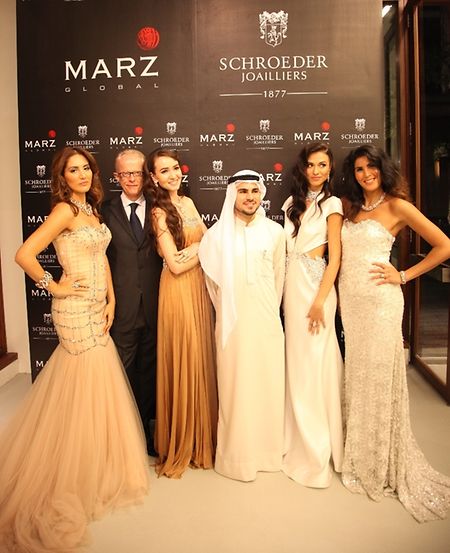 (MSS) Luxembourg luxury jeweller Schroeder Joailliers launched in Dubai earlier this month, thanks to a partnership with Dubai-based company Marz Global.
On December 4, Schroeder Joailliers first presented its newest collections "Pas De Deux", "Schroeder Timepieces" and its exclusive "haute joaillerie" range in Dubai.
The event was attended by members of Dubai and Qatar's royal families, as well as fifth generation Schroeder Joailliers owner Pierre Rossy and Khalid Al Marzooqi, entrepreneur and founder of Marz Global.
Al Marzooqi, whose family is in the oil business and have invested in numerous companies in the luxury segment, expressed his confidence that the brand, with its 136 year history, also has a future in Turkey, India and the Gulf states.
Contracts for further distribution have already been signed with China, Japan and Arab countries.