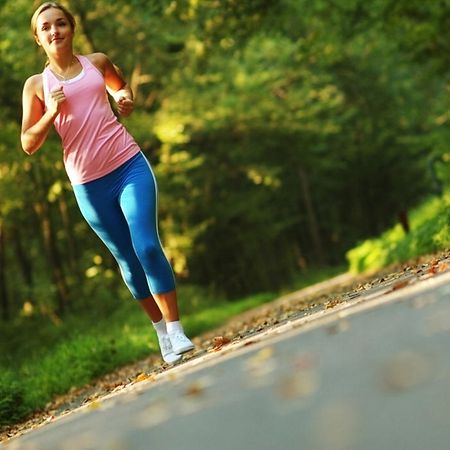 Reading while running on a treadmill is a nearly impossible feat. Not only is flipping pages a difficult manoeuvre, keeping your eyes focused while bouncing around just doesn't work. But now a new gadget offers a novel solution.
A group of New York-based developers called Weartrons has created a device called Run-n-Read that lets you read text on a tablet while running on a treadmill, tech sites Mashable and Engadget report.
The clip-on device can be attached to a headband or the collar of your shirt, and the system works with an e-reader app on your tablet to track the movement of your head and shoulders. The idea is to sync the text to the bouncing of your head, so the text moves as your eyes do. To turn pages, just tap the device. As an added bonus, the Run-n-Read doubles as a fitness tracker by calculating steps taken and calories burned.
Available for Android and iOS devices, the Run-n-Read is currently available to early adopters for $55 on the company's fundraising website. If all goes well, Weartrons should deliver its first units no later than January.