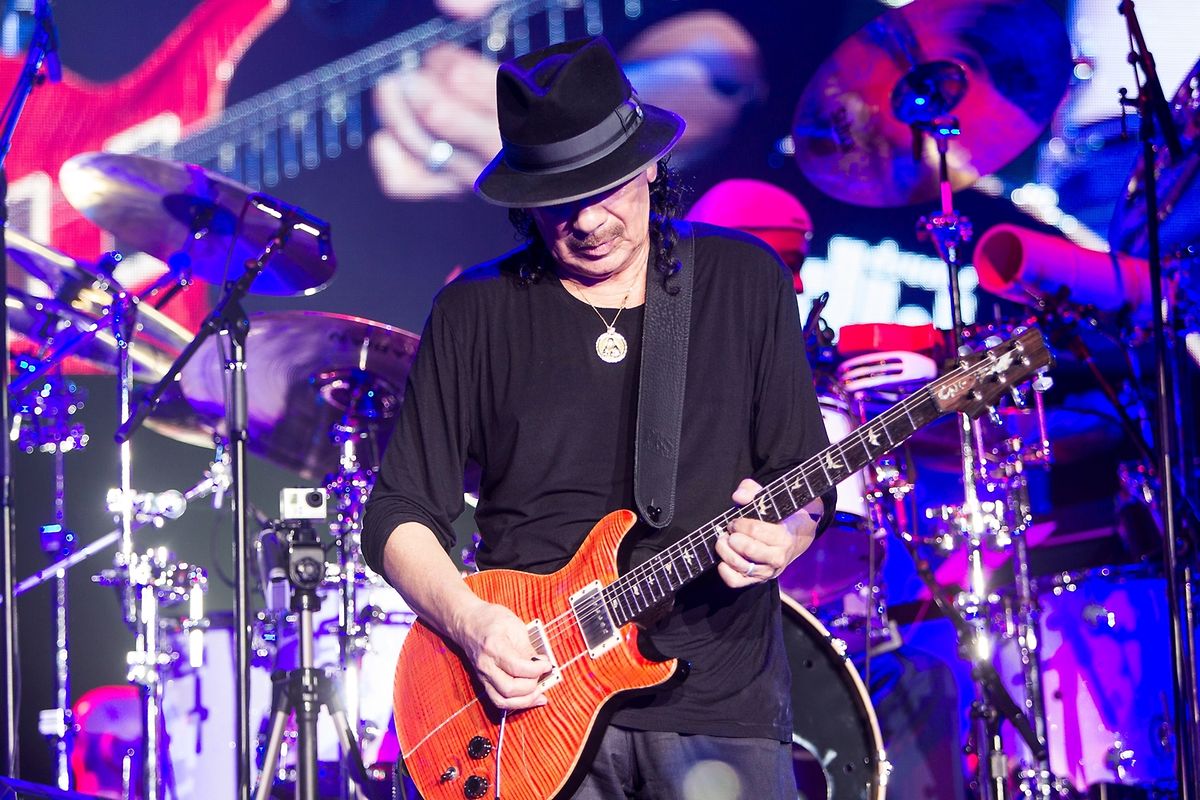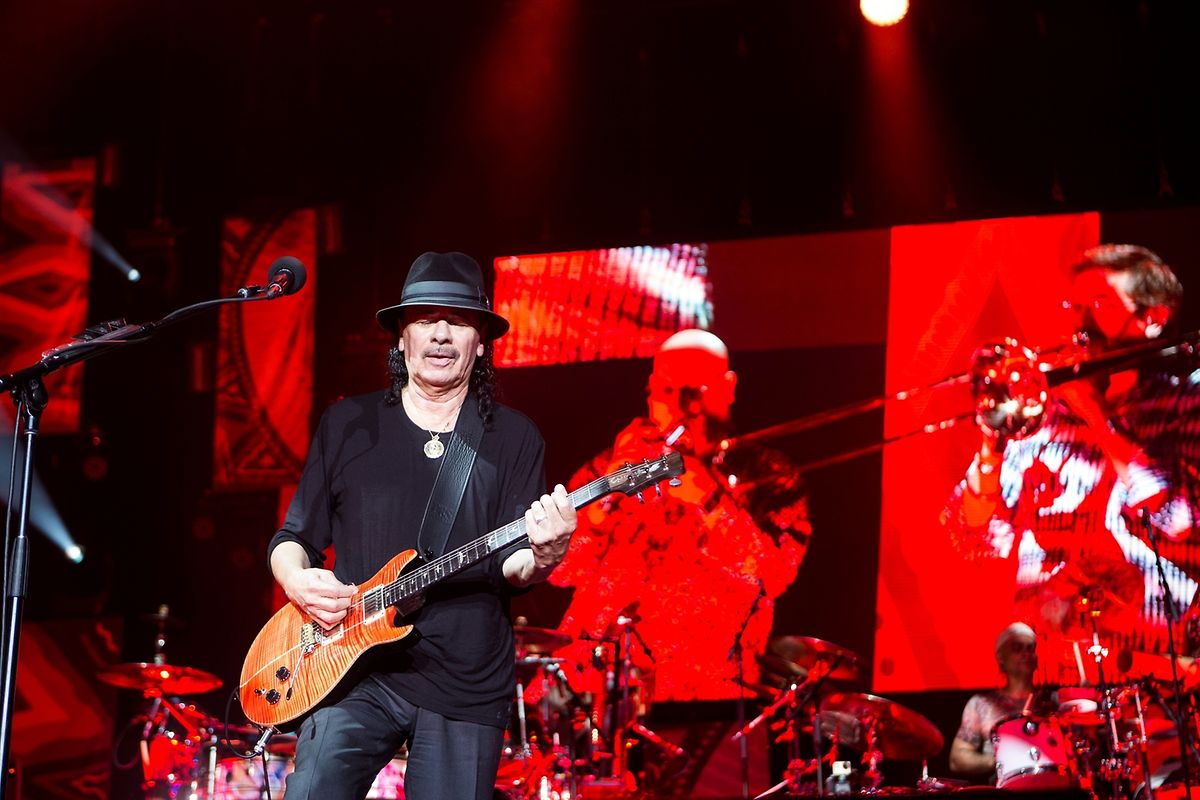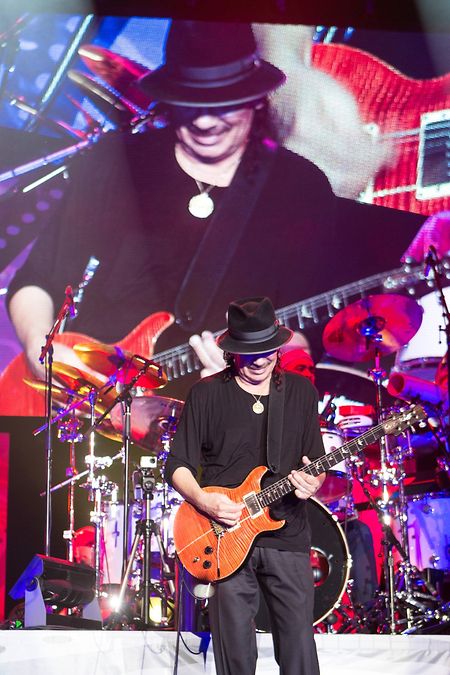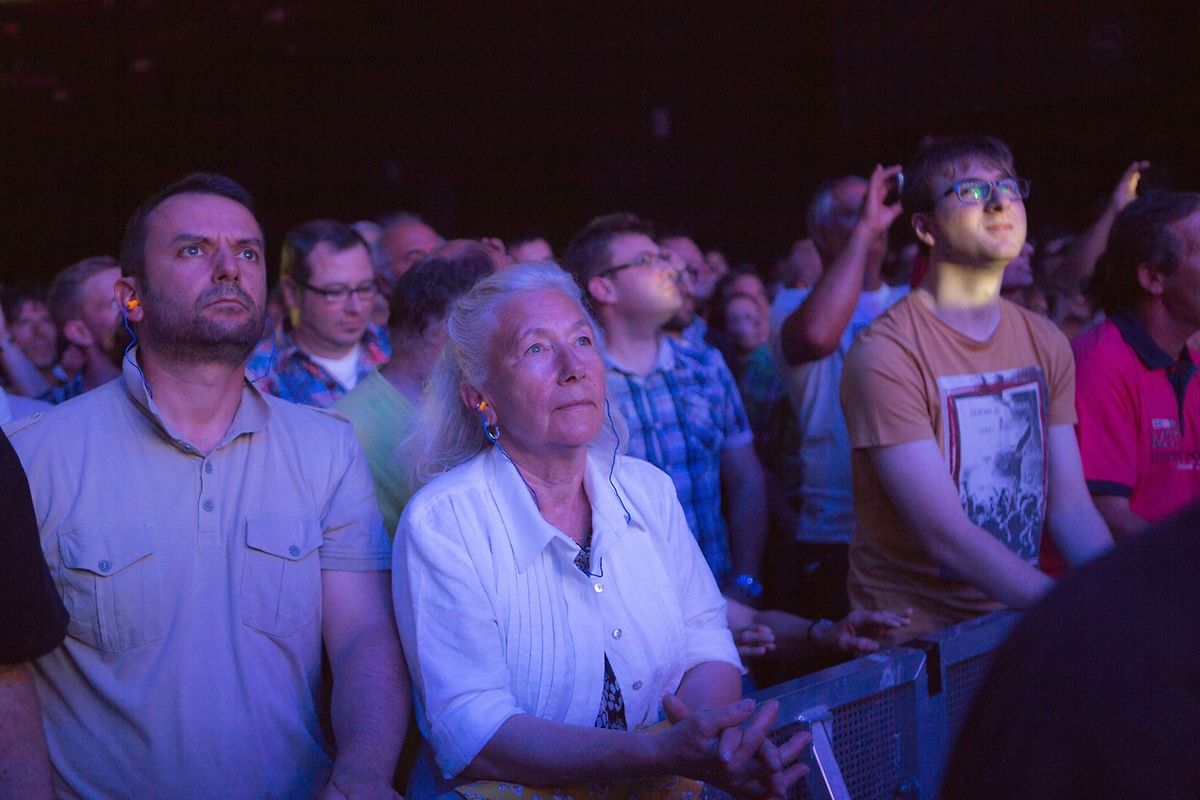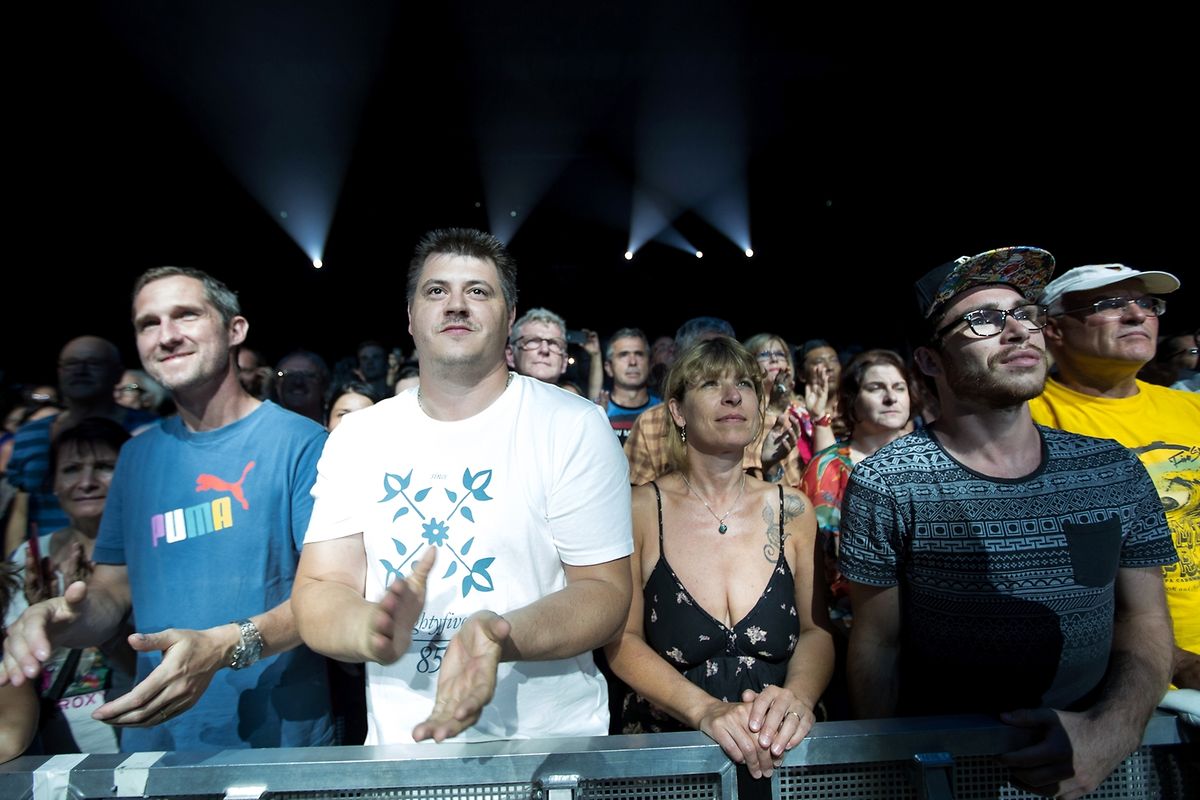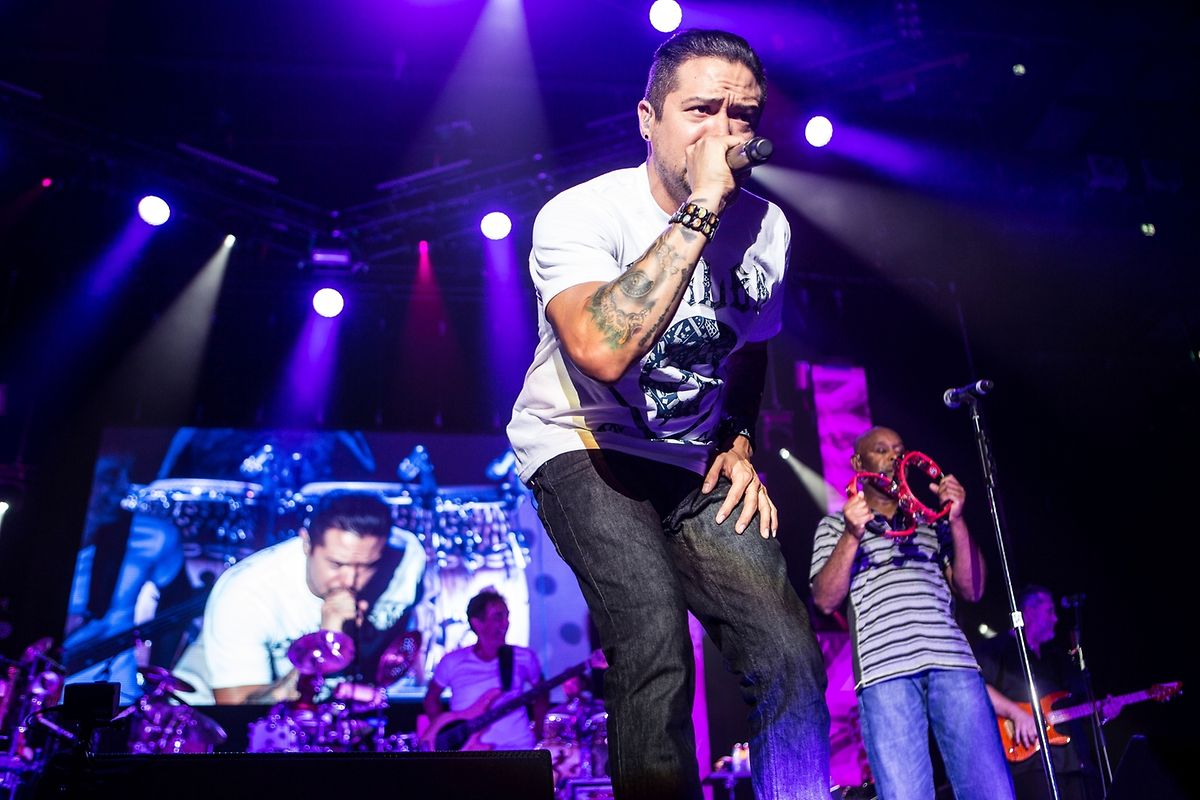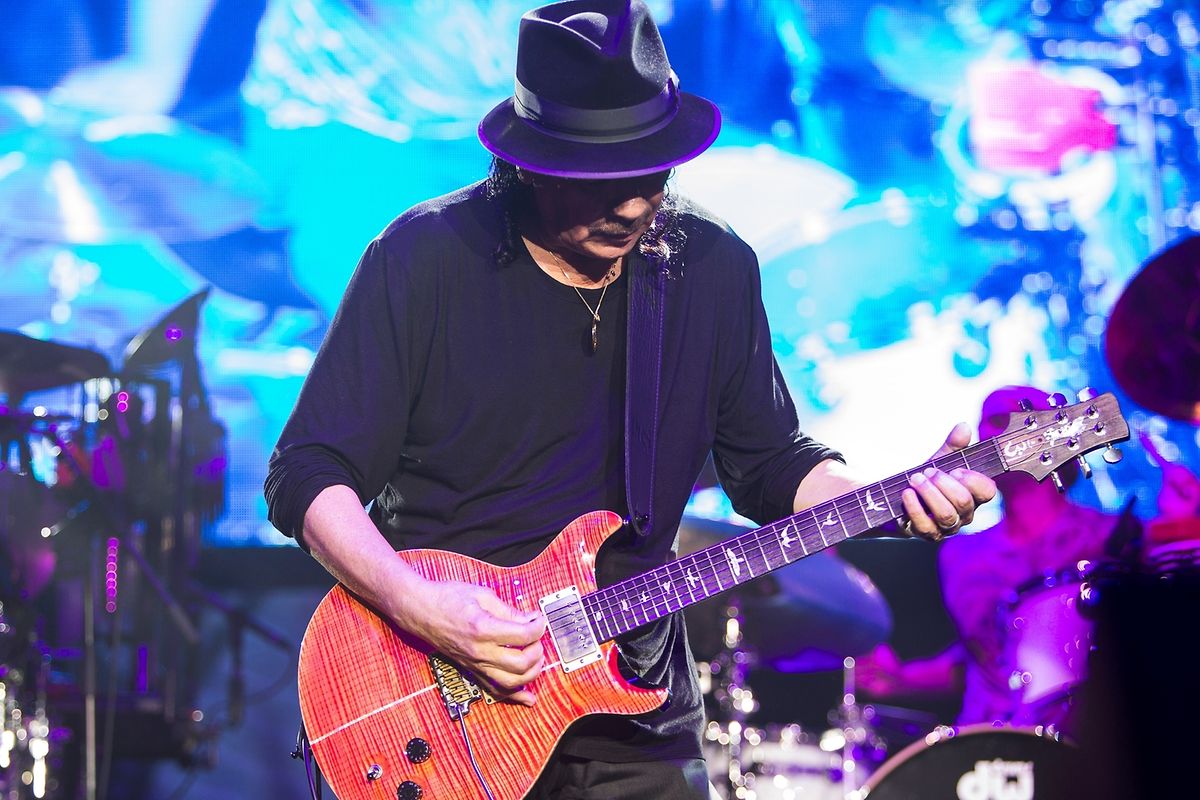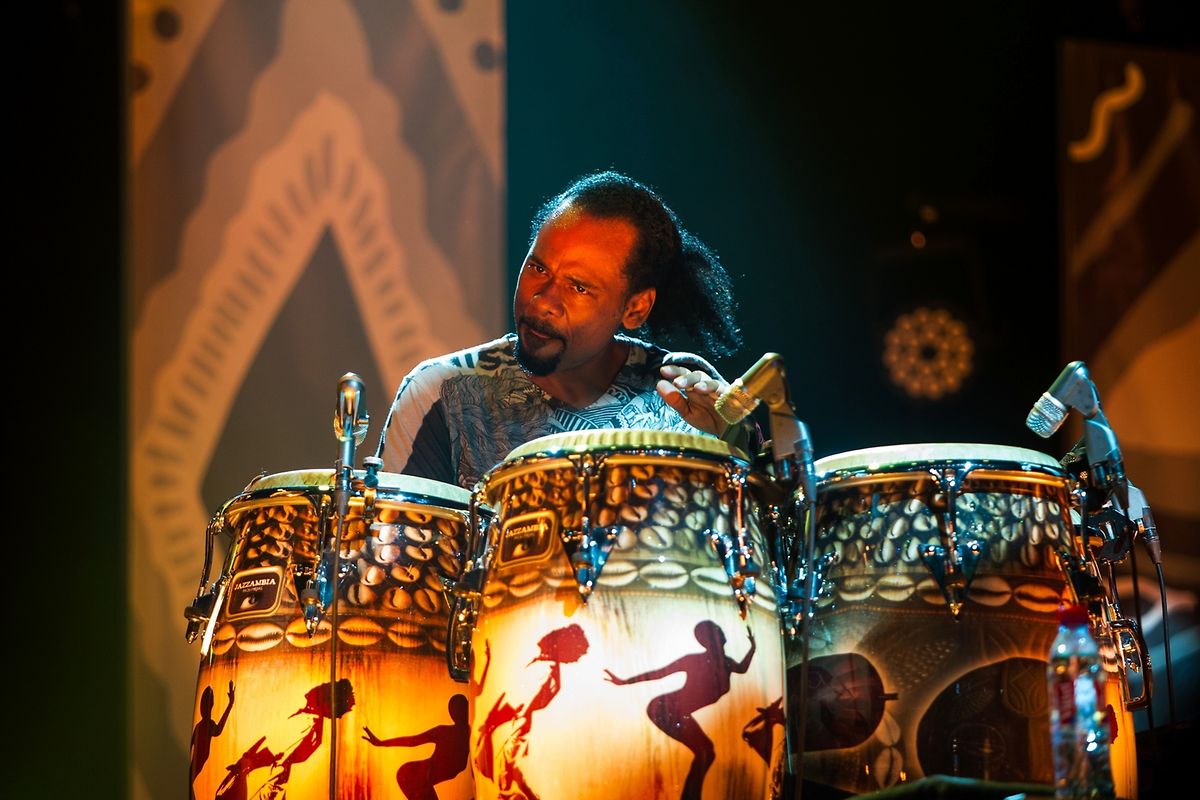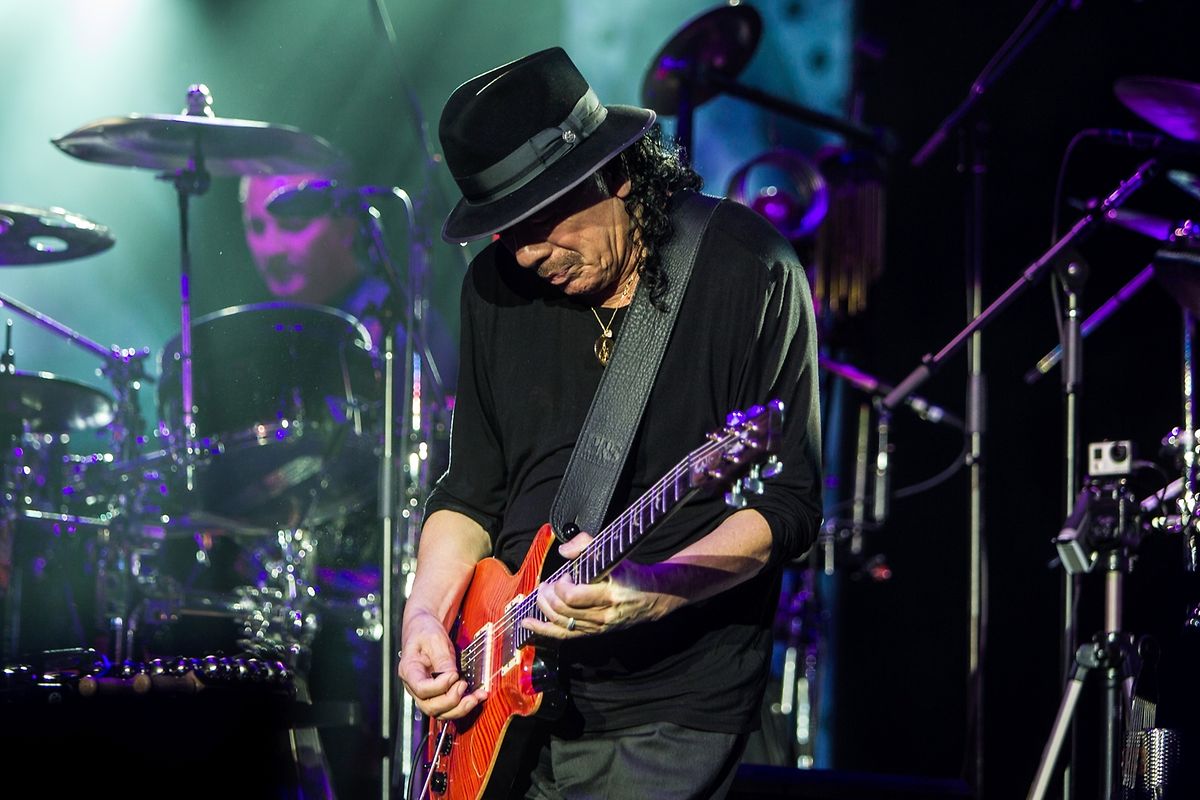 by Patrick Cameron
On Tuesday night living guitar legend Santana brought his wizardry to the Rockhal.
It was another hot and humid evening in Luxembourg and as I arrived two huge doors either side of the Rockhal were open to allow some air to flow through the venue. But as soon as they closed you knew the heat would rise, as it was Santana time.
As the band arrived on stage and the percussion kicked in, the screen behind started displaying images of Woodstock, the festival that launched Santana's career.
Then the man of the moment dressed all in black and wearing his customary hat dropped in the sweet bluesy wail of 'Soul Sacrifice' from his guitar. As much as it was all about Santana there was plenty more going on.
He was joined by a 10-piece band including a brass section, organ, drums, two percussion set-ups as well as bass, rhythm guitar and two lead vocalists. With all this accompanying him it felt like a festival of sound which managed to flow effortlessly from Latin samba beat to blues, whilst giving enough room for the more psychedelic elements to Santana's playing to come through.
They of course played a few numbers from the incredibly successful Supernatural album, which gave his career a new lease of life in the late 90's, selling in excess of 30 million records, winning nine Grammys and staying at the top of the US charts for three months - and all of which came 30 years after his debut album.
"Maria Maria" one of the lead singles from that album appeared early in the set and got the crowd dancing to it's Latin rhythm in the late night heat. Whilst they left the smash hit single off the album "Smooth" to the end of the evening.
As they made their way through a mix of genres including some African inspired rhythms of "Jingo" the band also got time to showcase their talents with each of them performing solos throughout the evening. This included a proper bass solo. It's not too often that you can stand back and appreciate a bass solo but when it's of this quality all you can do is admire the sheer technique and skill in front of you.
Most of the band have decades of experience behind them and played for the likes of Etta James, Miles Davies & Herbie Hancock to name a few, so maybe not too surprising just how good each and every one of them is.
There was plenty of room for covers too with the likes of 'Tito Puente's "Oye Como Va" and from another guitar great Peter Green's "Black Magic Woman". Santana also dropped in some licks from "While My Guitar Gently Weeps" and "Get Ready" from the Temptations.
It was a musician's master class from start to finish with the Latin party vibe keeping it upbeat and fun throughout. You would've been hard pushed to find anyone walking away unhappy after that show.
Do not miss the news - sign up to receive the wort.lu newsletter in English delivered to your inbox six days a week.