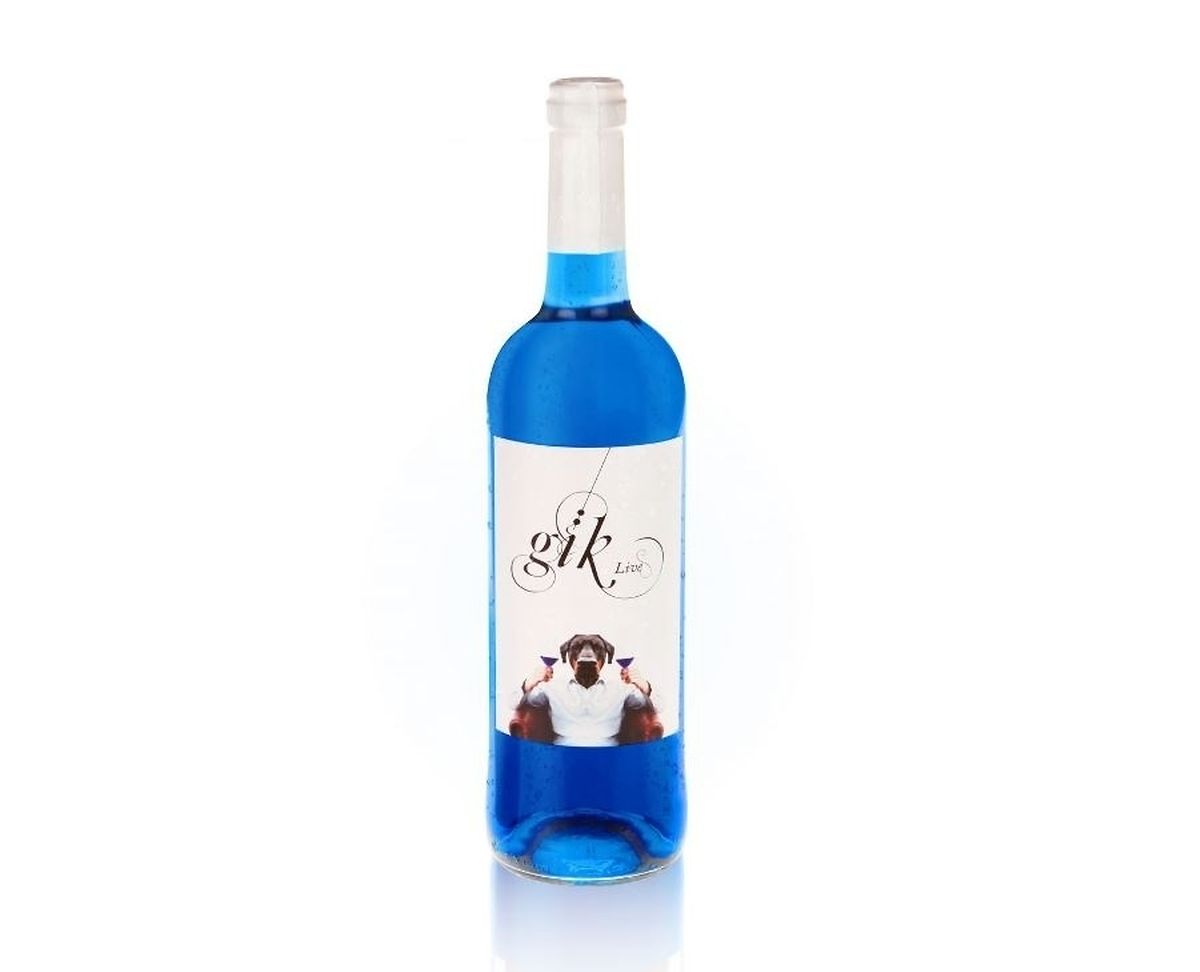 (AFP) A group of young, 20-something Spaniards have created blue wine. Just because they can.
The producers of Gik openly admit they have no background in wine. They don't grandstand about their centuries-old family history of winemaking on their website in soaring prose.
No, these guys are just a bunch of dudes (and one 'dudine') who created blue wine "for fun."
"To shake things up a bit and see what happens."
And when you ask them, "Why blue wine?" They'll come right back at 'cha saying, "Why not?"
Meet Gik, an absurdly, cobalt-blue wine made from a blend of red and white grapes, then dyed blue with the addition of anthocyanin, a natural compound found in the skin of grapes, and indigo pigments.
And while they suggest that they chose the colour blue purely for shock value, the young entrepreneurs also put some thought into the strategy, pointing out that in psychology, the colour blue represents innovation, movement, fluidity and change.
Clearly, the wine is targeted towards younger, adventurous Millennial drinkers who are more open to embracing new ideas; drinkers who carry no wine baggage and preconceptions.
For example, in their tasting notes, which take consumers through the various phases of the drinking experience, starting with colour, the first phase is noted simply as "Indigo blue. WTF."
Other terms and adjectives used to describe the wine include ripe fruit, sweet attack, marked and soft acidity.
Likewise, the producers have created playlists on SoundCloud which they say pair well with a night of sipping blue wine.
For avid oenophiles, the creators challenge drinkers "to forget everything you know about wine" and unlearn years of wine training.
The wine contains 11.5 percent alcohol and is meant to be served chilled. Food pairing suggestions include sushi, nachos with guacamole, Tzatziki sauce, pasta carbonara and smoked salmon.
Bottles retail for 10 euros.