'Starting Here, Starting Now' makes for easy company
'Starting Here, Starting Now' makes for easy company
Wort.lu/en theatre critic Erik Abbott reviews Pirate Productions's musical revue Starting Here, Starting Now, finding it a "warm and welcoming" evening of theatre with emotional and sweet songs performed by a strong cast.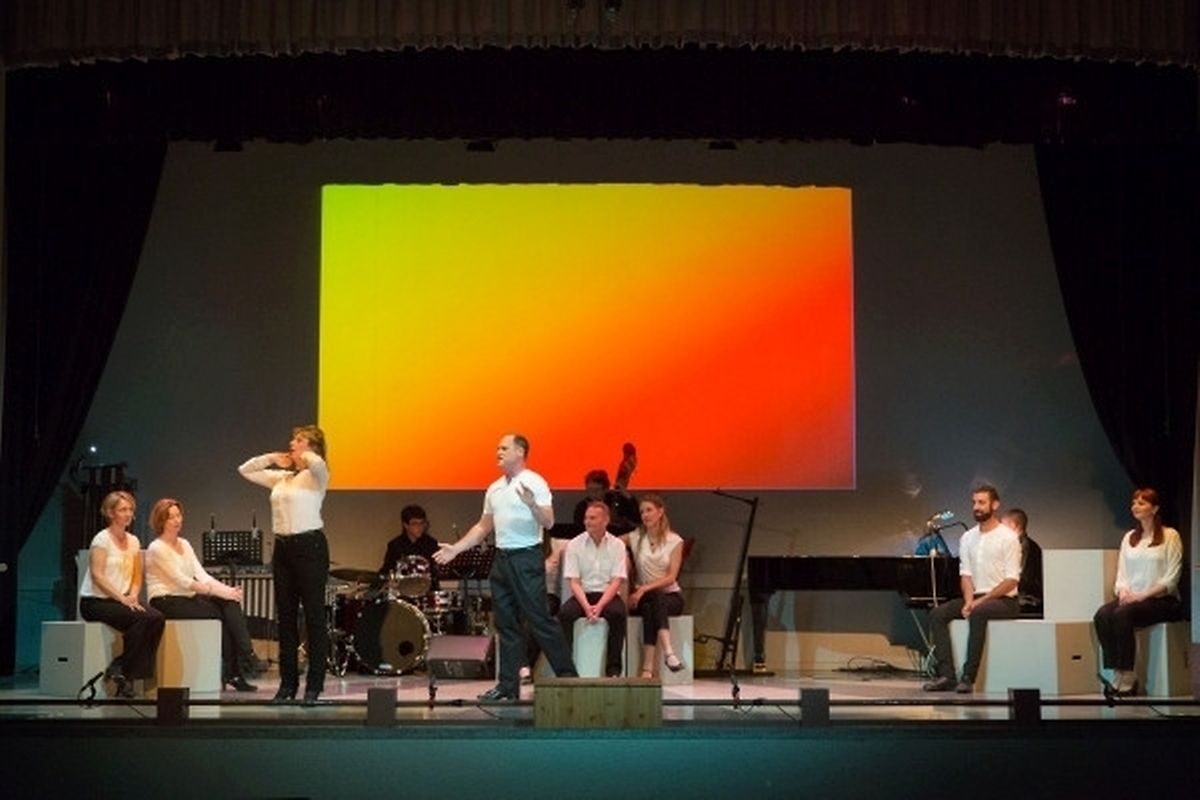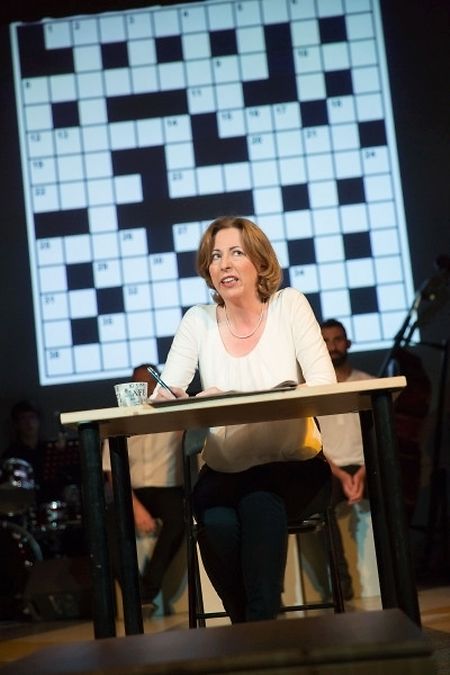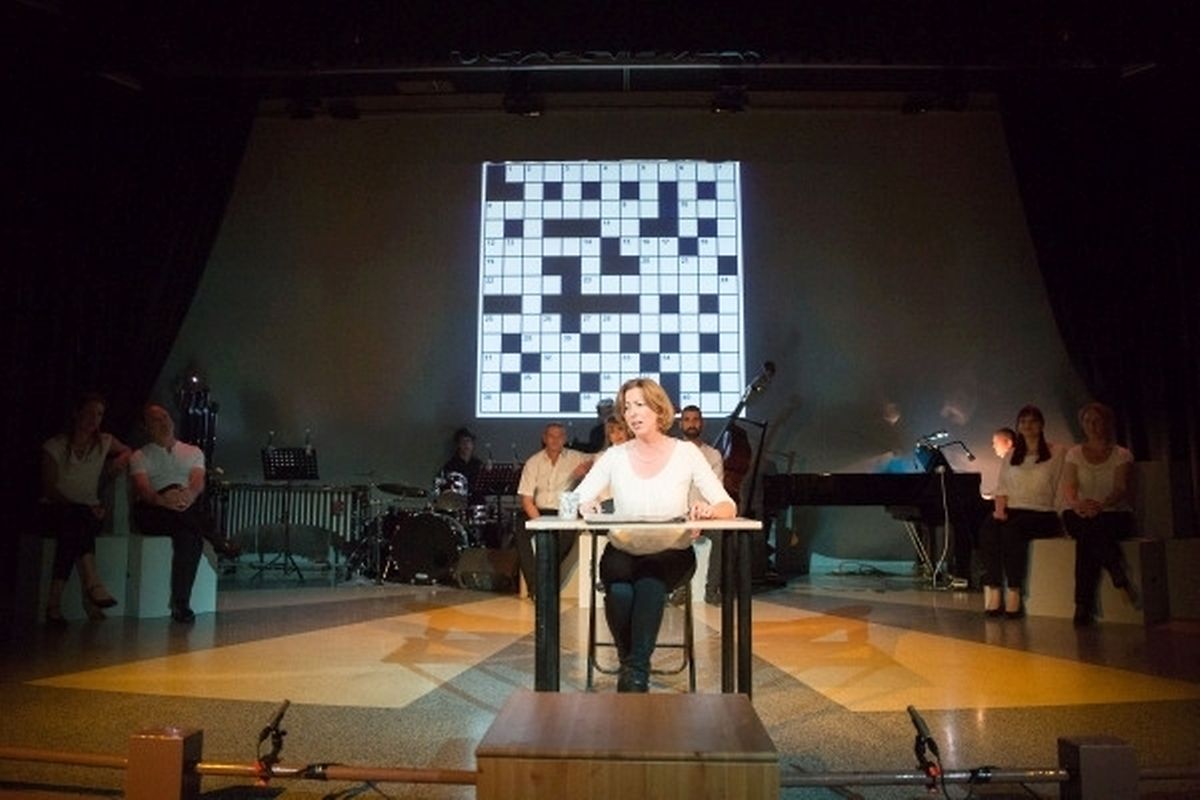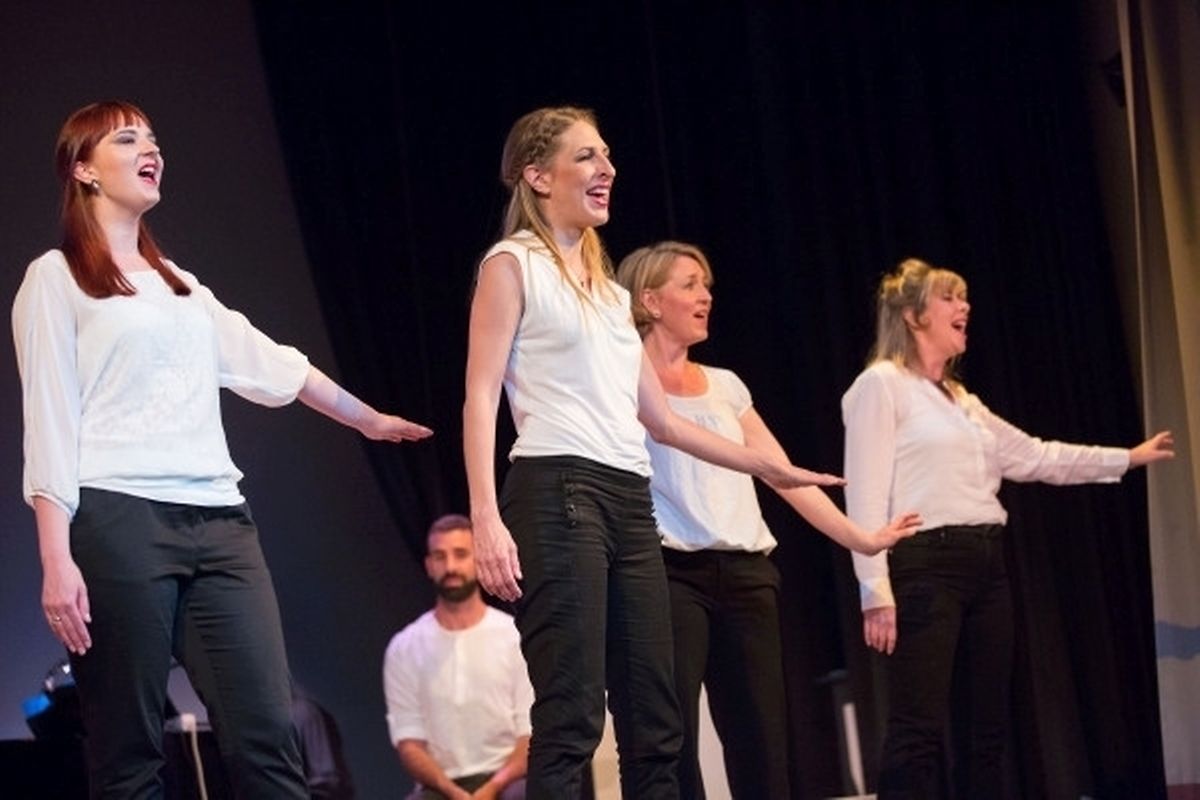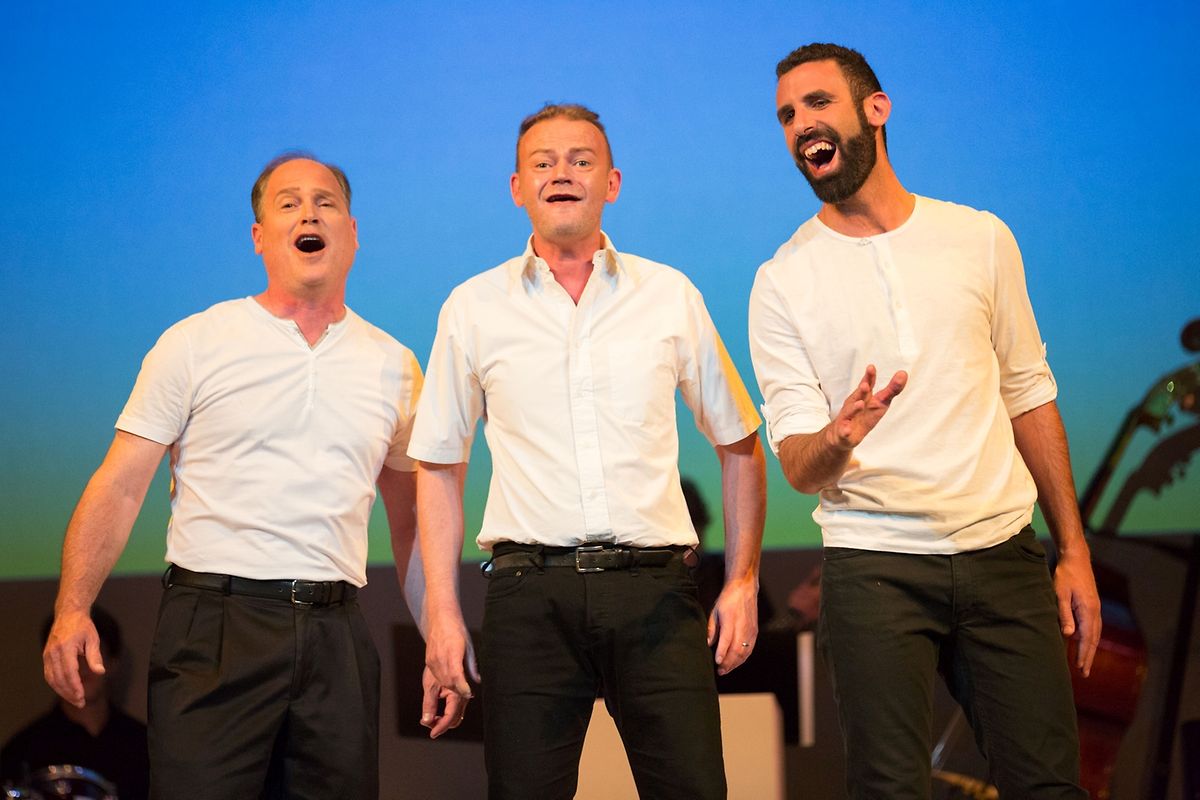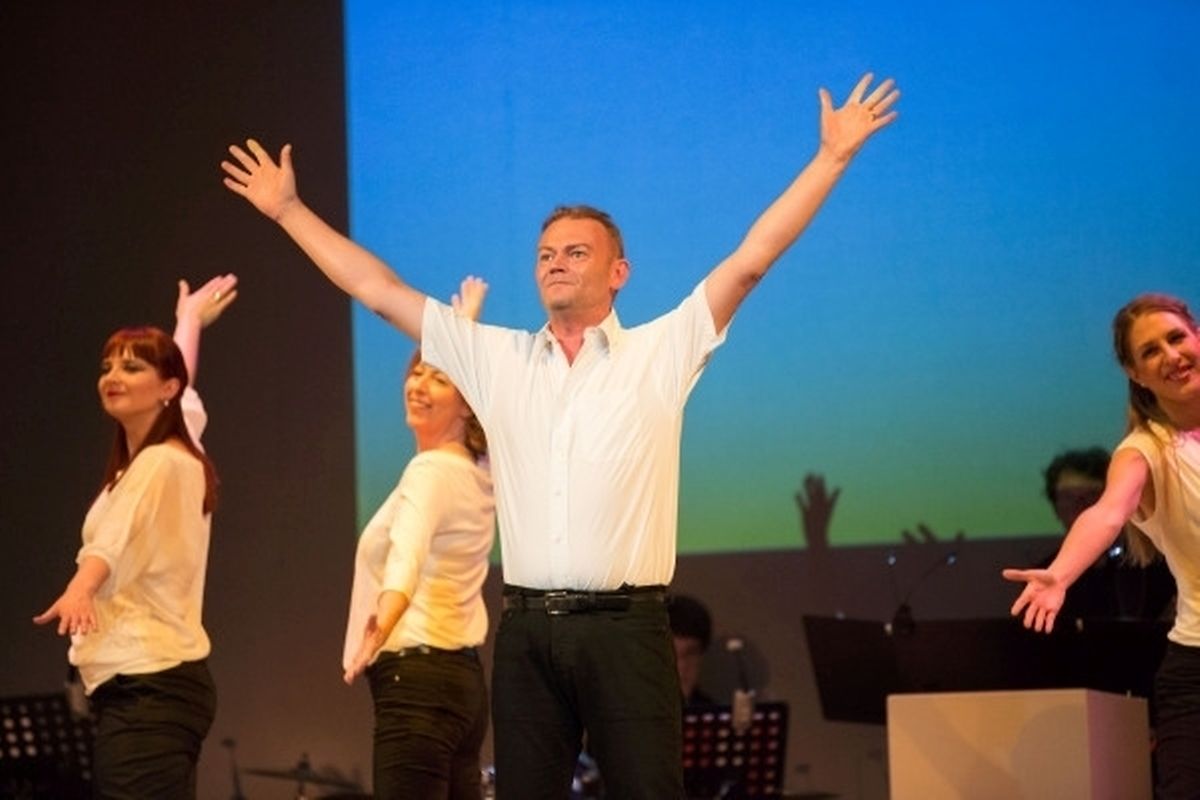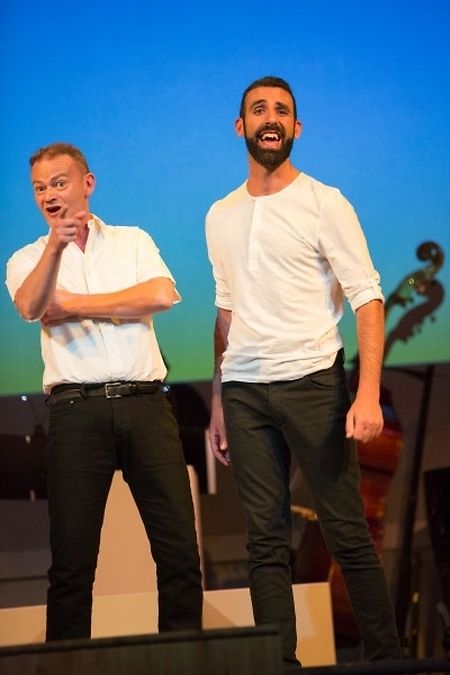 by Erik Abbott
The 1977 musical revue Starting Here, Starting Now is layered throughout in the gauzy feel-good innocence of its time, in stark contrast to our own. In the energetic production by Pirates Productions at the Château de Bettembourg that opened Thursday night, one result of this contrast is a mild tension between sweet nostalgia and a degree of datedness to the on-stage merriment. Fortunately, the proceedings are pleasant and well-enough performed that the tension never overly intrudes.
Directors Allison Kingsbury and Philip Dutton have sought clarity and simplicity in the staging and interpretation of the piece. Nine singers and three musicians fill the stage to croon and belt and dance a little. Despite the number of performers—the piece was originally conceived for a cast of three—the production avoids clutter. Solos are straightforwardly performed, generally down stage centre, with the remaining cast sitting upstage in a semi-circle in front of the three-piece band and a projection screen.
Familiar stories in accessible songs
Richard Maltby, Jr, the lyricist, and David Shire, the composer, devised the show from their catalogue of songs cut from musicals they'd written and, in some cases, from musicals that closed before reaching New York. Based on the broad theme of love and grouped into sub-themes ('New Love', 'Lost Love', etc.), it has remained popular since its inception.
At first hearing, that popularity is understandable. The music is mostly fairly catchy in a familiar way. It feels like we've heard these songs before, even though chances are we mostly haven't. They are largely self-contained stories and the dutiful staging enhances their accessibility. The characters within the songs are clear. Their motivations and actions are sweetly unambiguous. Although there is no narration and no single narrative thread, we do not get lost or wander far afield. The revue's gentleness makes it easy company.
Maltby and Shire's work has sometimes been compared to Steven Sondheim and there are passages where one wonders whether homage was indeed intended. However, the similarities are limited. Maltby and Shire's songs here lack the overtly dark shadings of much of Sondheim's work; their lyrical wit is less textured, less sophisticated and less unnerving. The goal here is much simpler: Sondheim deliberately complicates, Maltby and Shire just seem to want us to enjoy the songs. And so we mostly do.
A pleasant musical journey
The cast takes us along on their musical journey, with solos and duos and trios and full-cast numbers. All are delivered with confidence, though some stand out more than others, generally because of the songs themselves. My favourite was the poignant Autumn, beautifully sung by Sarah Carty. With her stunning voice Carty delivers a haunting performance, making the song a real high point.
Jelena Negatina also does a fine job with What About Today, a paean to the desire for love that both encompasses the wistfulness of longing and embraces the strength that can be found in it. Negatina has an excellent voice and an engaging presence and her performance here is another stand-out moment.
The group numbers are solid. I especially enjoyed Just Across the River and A New Life Coming. The finale, One Step, recalls One from A Chorus Line in its staging and choreography. The two shows opened about the same time in New York, with the latter becoming a watershed in musical theatre history.
Starting Here, Starting Now is a warm and comfortable visit to a time when musicals were gentler and relationships were at least thought to be less complicated. In the hands of the Pirates, the visit is a welcoming one.
When and where
Pirates Productions' Starting Here, Starting Now at the Château de Bettembourg continues June 12 and 13 at 8pm and June 14 at 3pm
Adults 18 euros, students 12 euros
For tickets email tickets@pirates.lu or phone 35 63 39