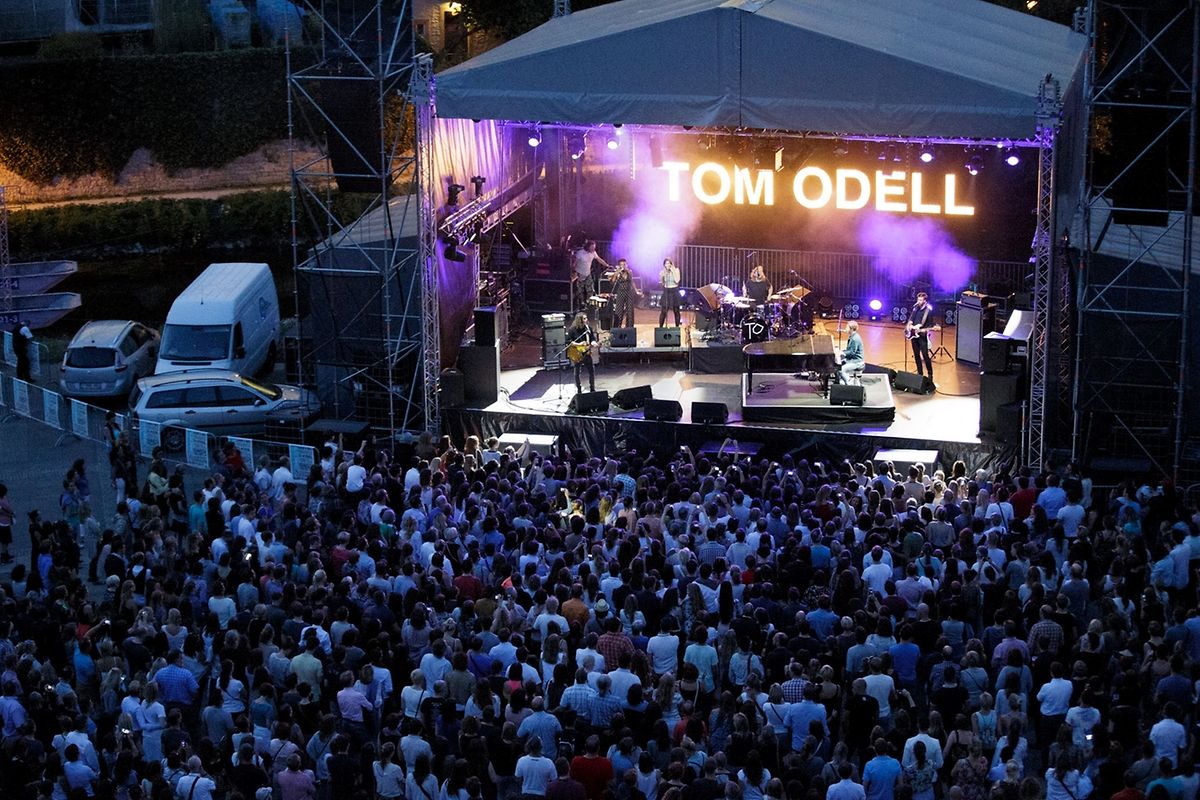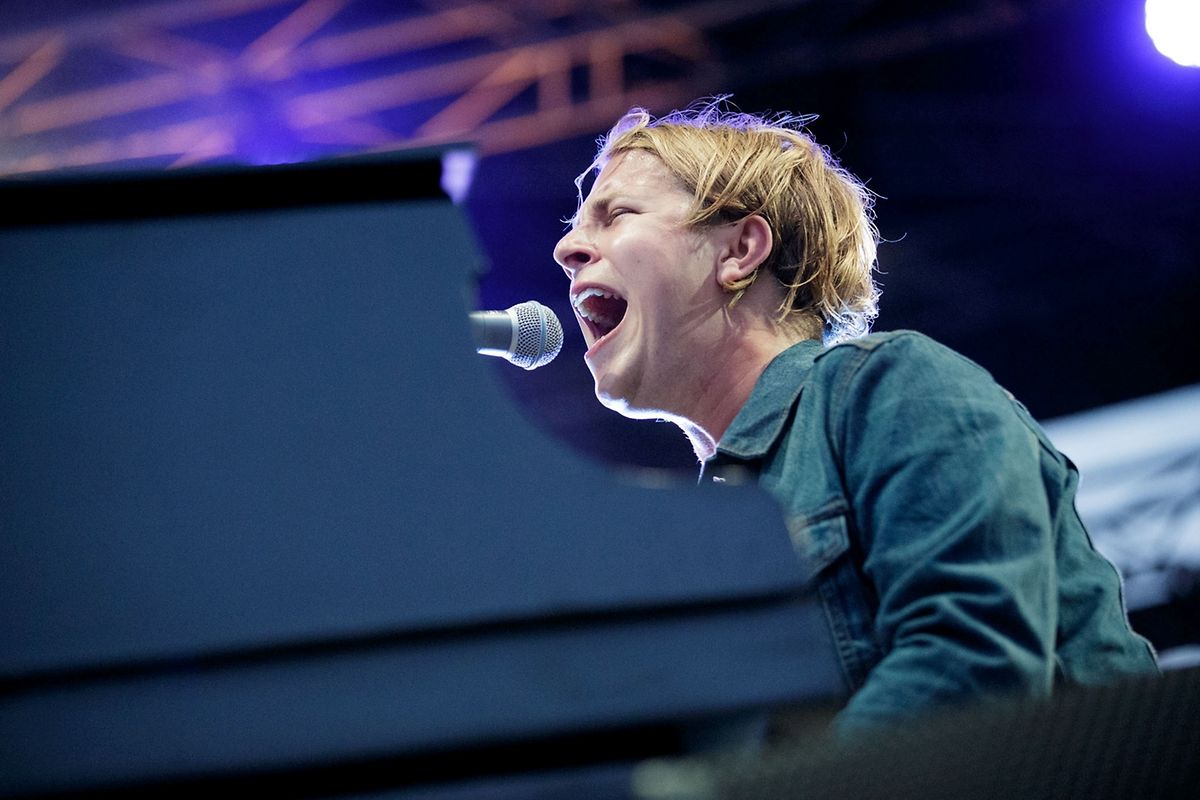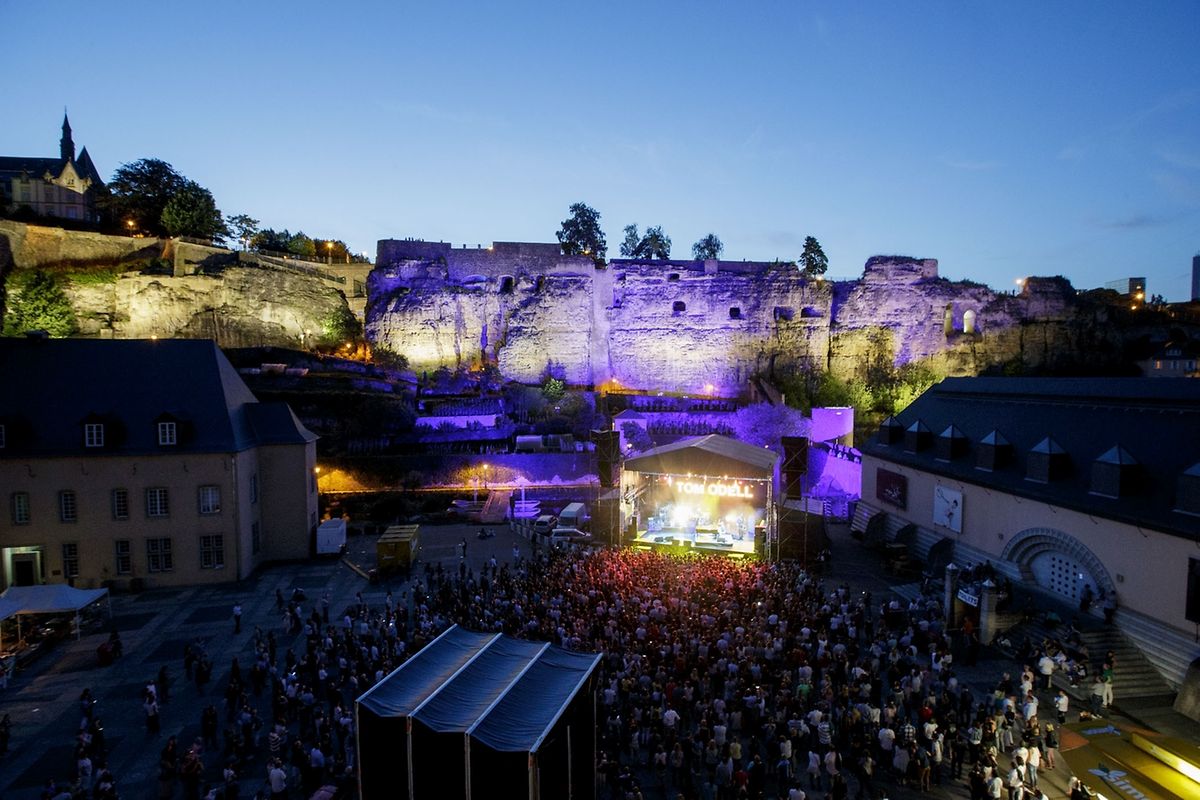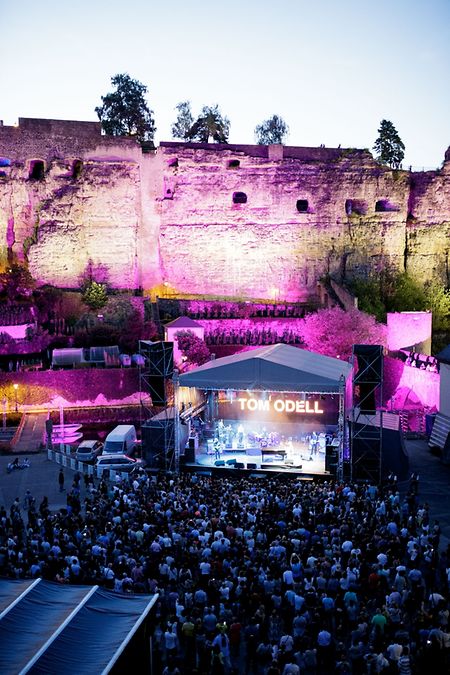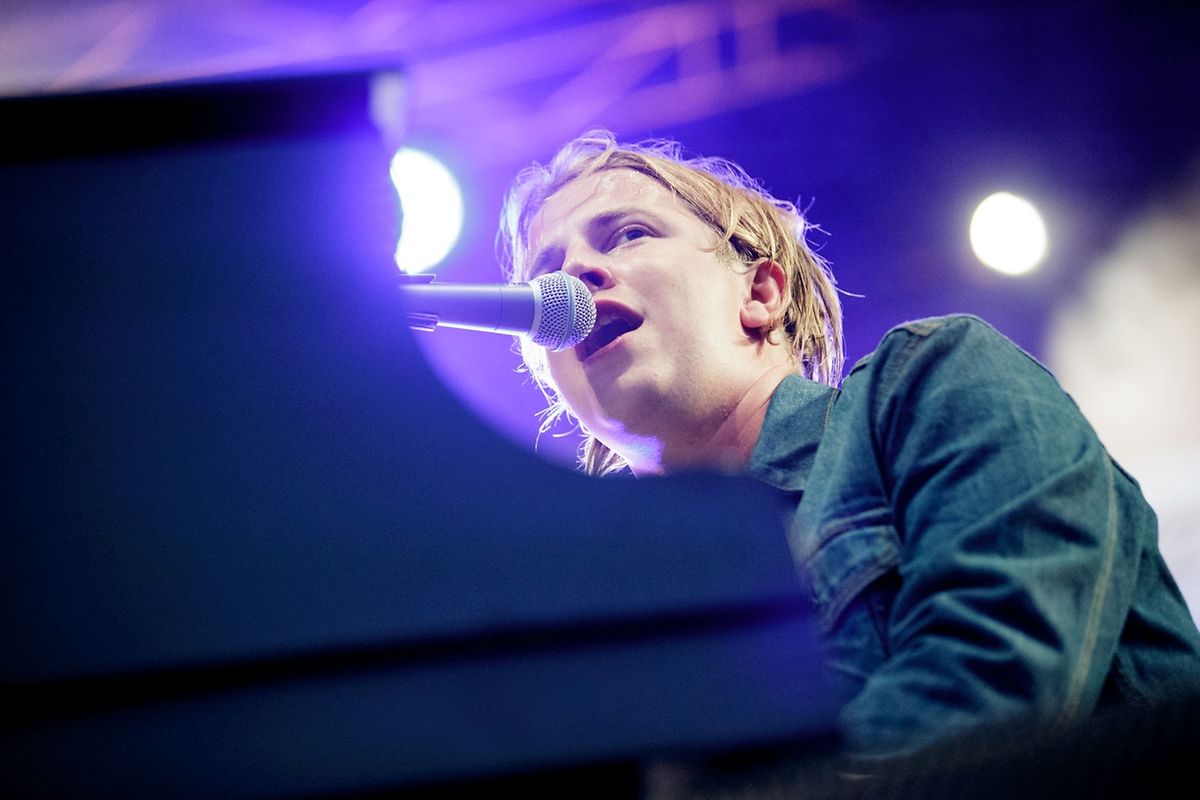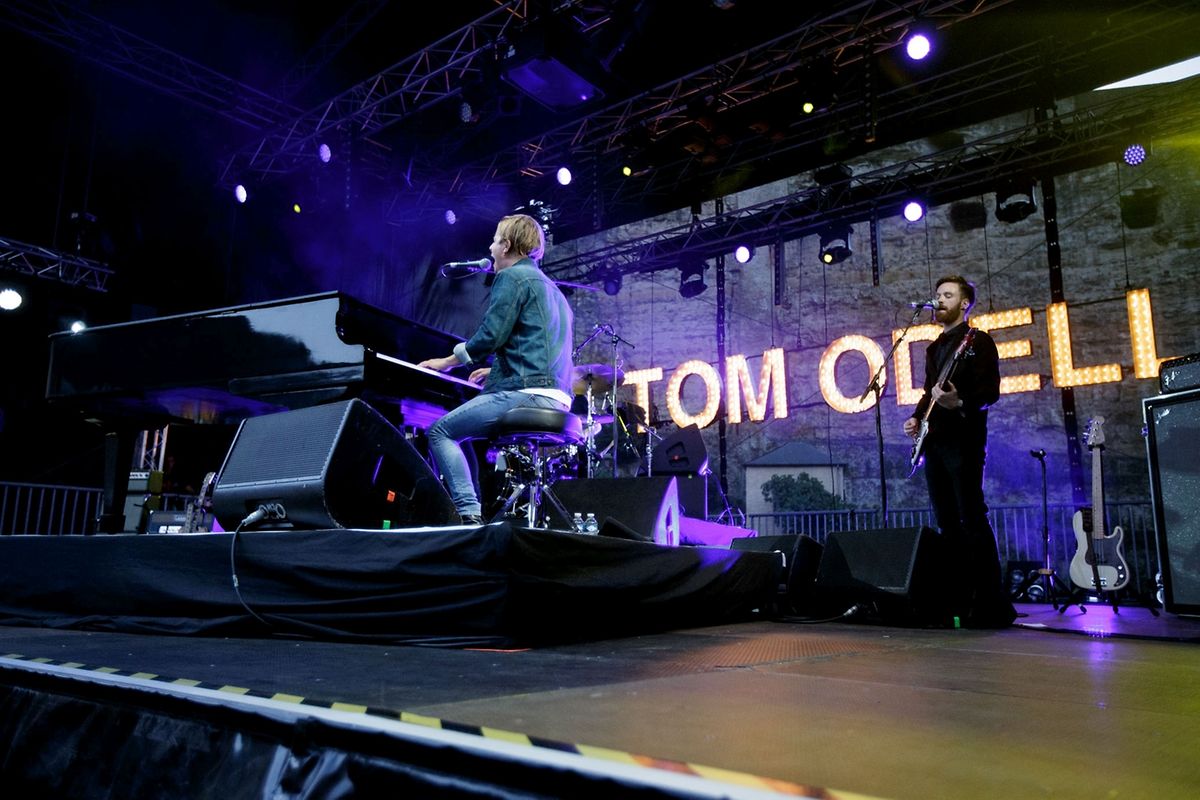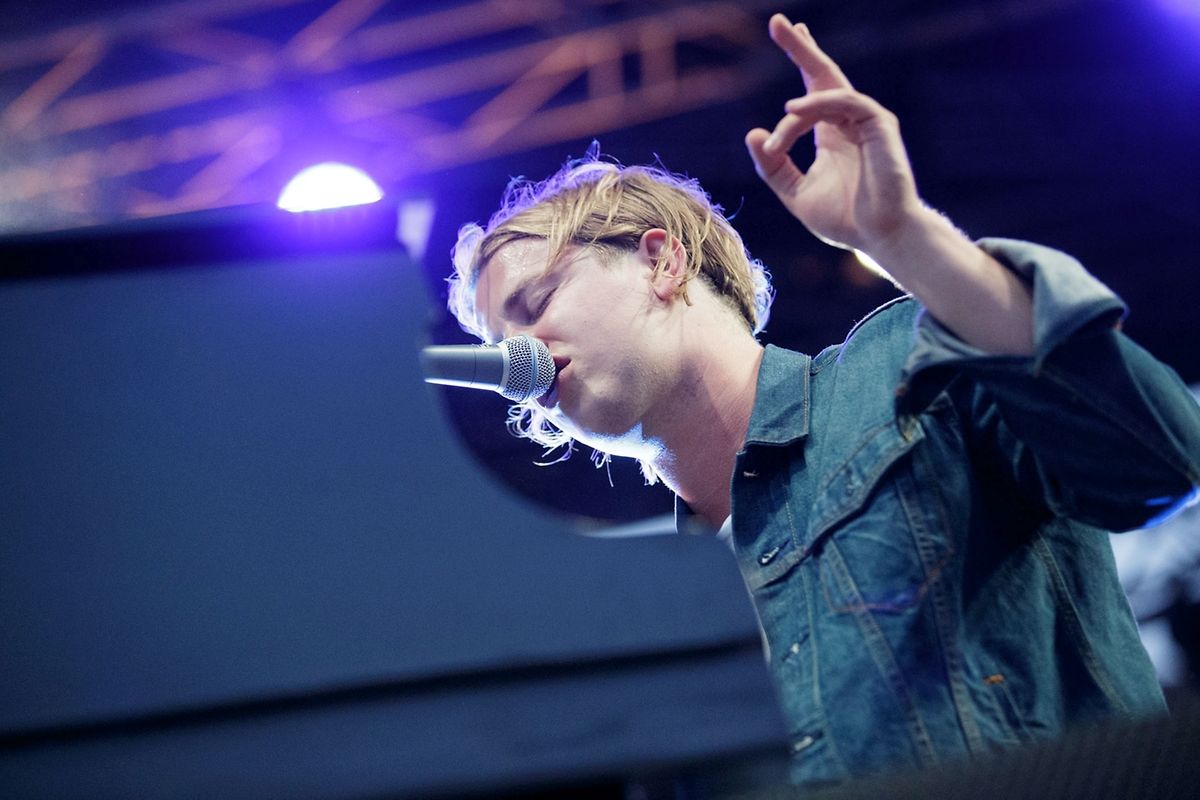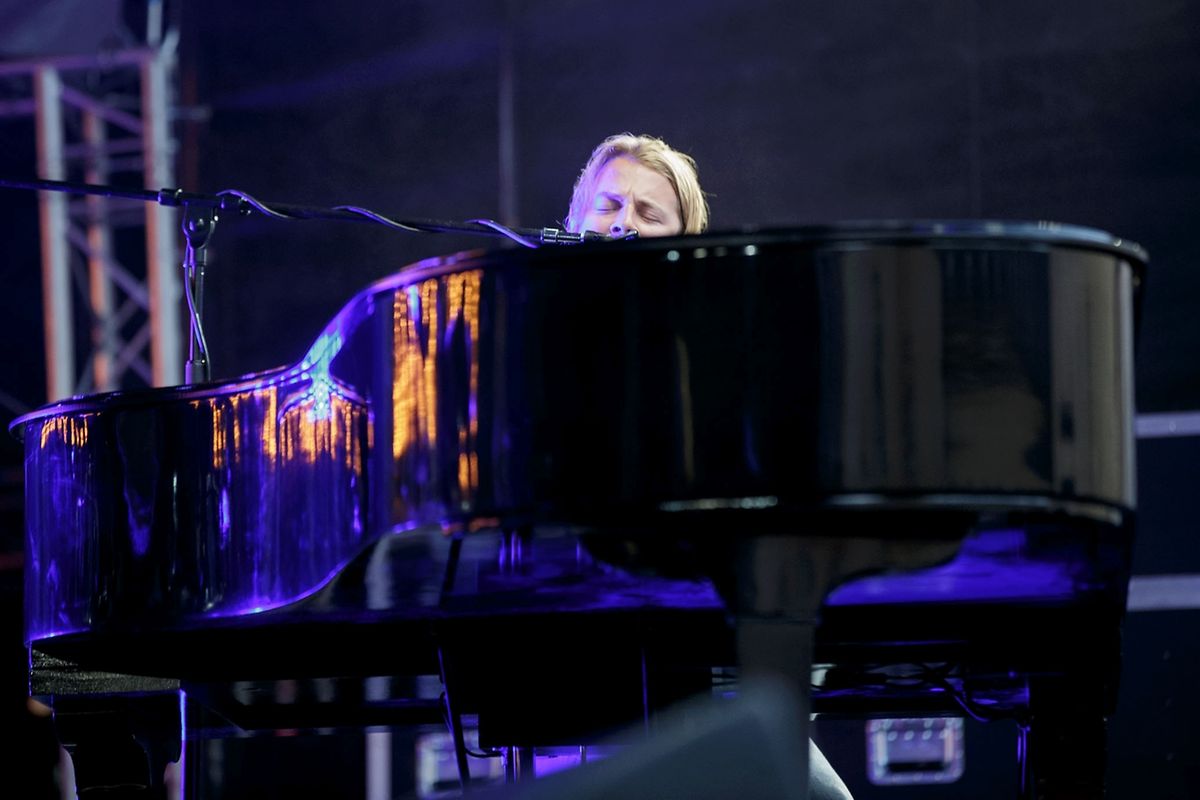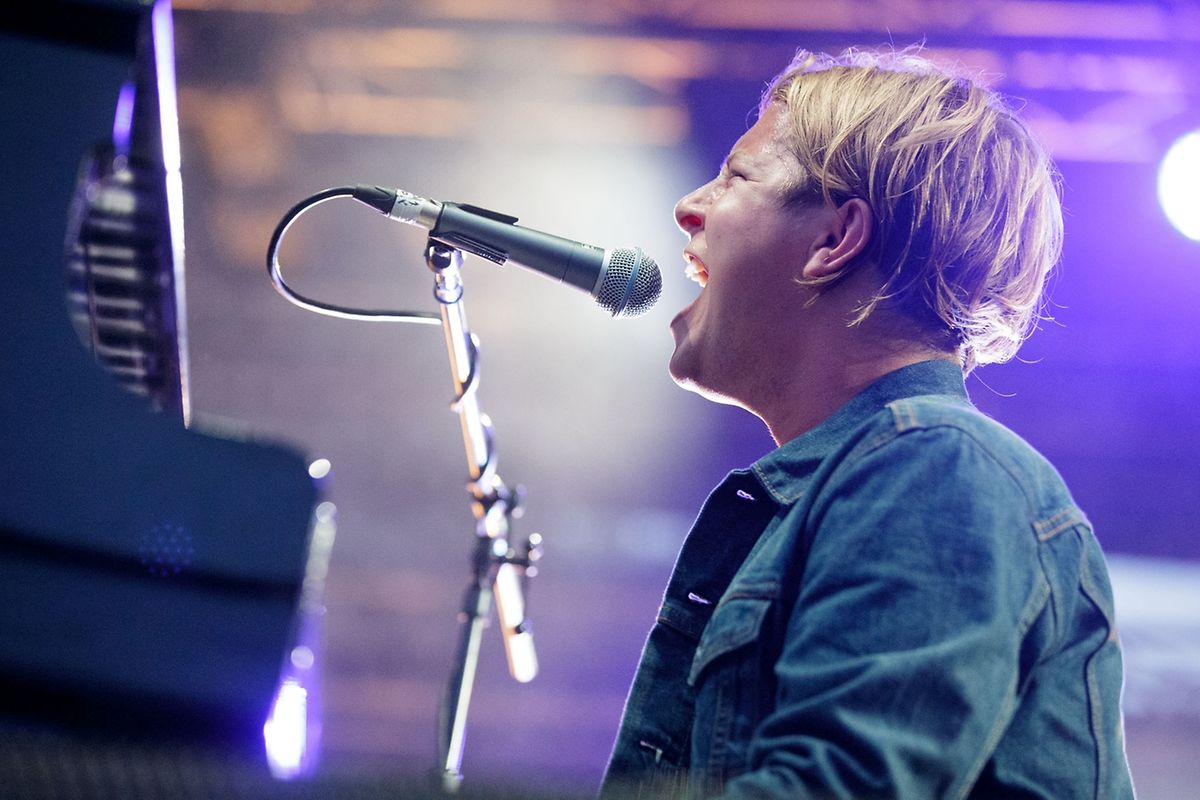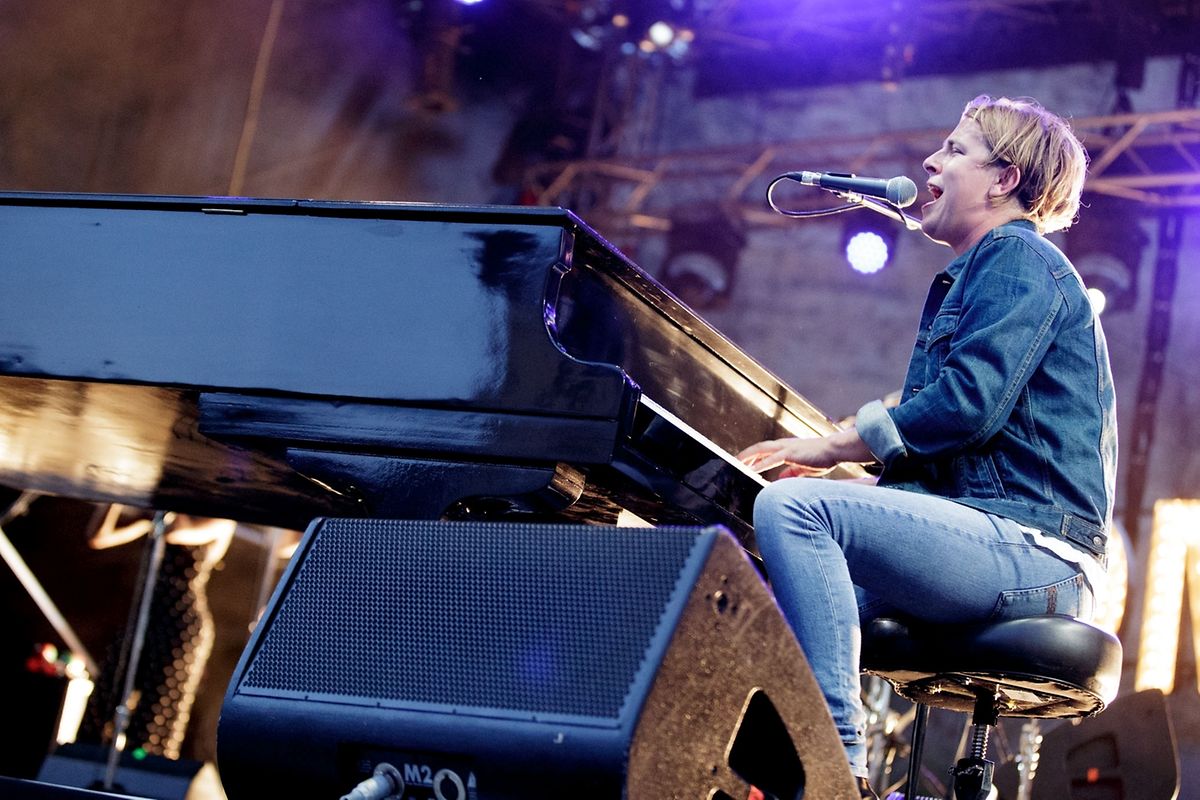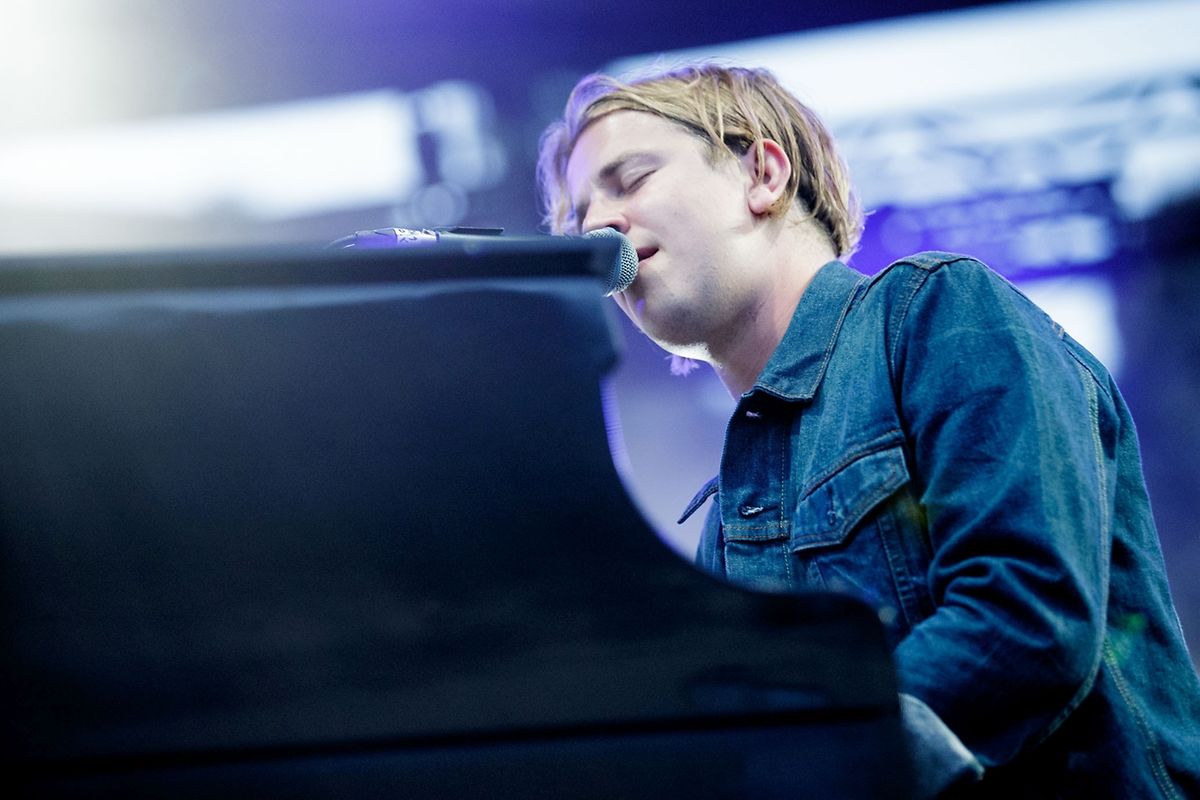 By Patrick Cameron
On Wednesday night Tom Odell played in the wonderful surroundings of Neimënster Abbey, with the Casemates as his backdropit would be hard to find a better setting.
It's Odell's largest gig in Luxembourg and that's not too surprising, having released only one album back in 2013. It's impressive that the 24 year old still has enough traction to attract such a crowd. But it seems that his appeal is broad with plenty of families along for the evening, as mothers and daughters sang along with one another as well as many embracing couples swaying together as one.
On a perfect summer's evening it was left to Belgian folk act Douglas Firs to open up the proceedings. I've heard the name around a lot but I've never managed to see them live, which is surprising seeing as it seems they have supported many bands in Luxembourg over the last few months.
Last night they were playing just as a duo and their set was somewhat passive, all very pleasant but no track really stood out, they past the time well enough but that's not really what you hope for when you have such a captive audience.
Then as the big illuminated letters of Tom Odell started to glow for the first time we knew it was time for the main attraction to appear. People got up off the ground where they'd been sitting for a while now (some even had the foresight to bring cushions).
Odell opened up with 'Still Getting Used to Being On My Own' a new track from his much-anticipated 2nd album due out later this year. It's fuller sound, really giving a nod to Queen with the build up to a crescendo. It was an interesting start and bigger sound than I expected from Odell.
Then for the fist sing along of the night with 'I know', shortly followed by another of the big hitters 'Can't Pretend' off his hugely successful debut album. This was where Odell really let out his inner Elton John, both with his energy at the piano and delivery of the vocals. The songs sounded larger live with the full band behind him,even allowing Odell to drop in some fluid blues riffs on his piano.
The full band and grander sound helped Odell to distance himself a bit from that 90s boy band look with double denim and blonde floppy hair, the kind of pop act you'd be happy your daughter is listening to.
His album of love lost was all a bit linear, a lot of it ended up sounding much the same, with a couple of exceptions.Pleasantly enough in the live surroundings there was more variation in the songs as they were allowed time to build.
Odell even found time to break away from the confines of the piano and looked surprisingly as much at ease playing frontman as he did behind the protection of the grand piano.
It was then time for Odell, to strip it back to just himself and the piano for the John Lennon cover 'Real Love', many of us know it now as the John Lewis Christmas advert with the pet penguin. It's where the clarity in his vocals come to the fore, there is no doubting that Odell is a very talented singer and accomplished pianist on this evidence.
Then it was back to full band to finish the night with 'Cruel', a total departure from the clean pop piano ballads of before. This was Odell going for his best Nick Cave impression, altogether grander and more hectic from all in the band. They really let lose, Odell himself knocking over the mic stand as he stood there clattering away at the keys Jerry Lee Lewis style, culminating in an energetic triumphant end to the evening
It will be interesting to see if Odell looks to push himself further on the next record or keep to the tried, tested and successful sound of the first album.
On tonight's showing he could go either way, hopefully he looks to push his boundaries, as there is clearly a very talented musician with a knack for song writing there. So it would be interesting to see what else he can produce.
Don't miss the news – sign up to receive the wort.lu newsletter in English delivered to your inbox six days a week.