Wort's on – Weekend events
Wort's on – Weekend events
The weekend has lots of events on offer, from a second-hand book sale to silent cinema, classical and metal music, a world market, a children's parade, Sunday shopping and more.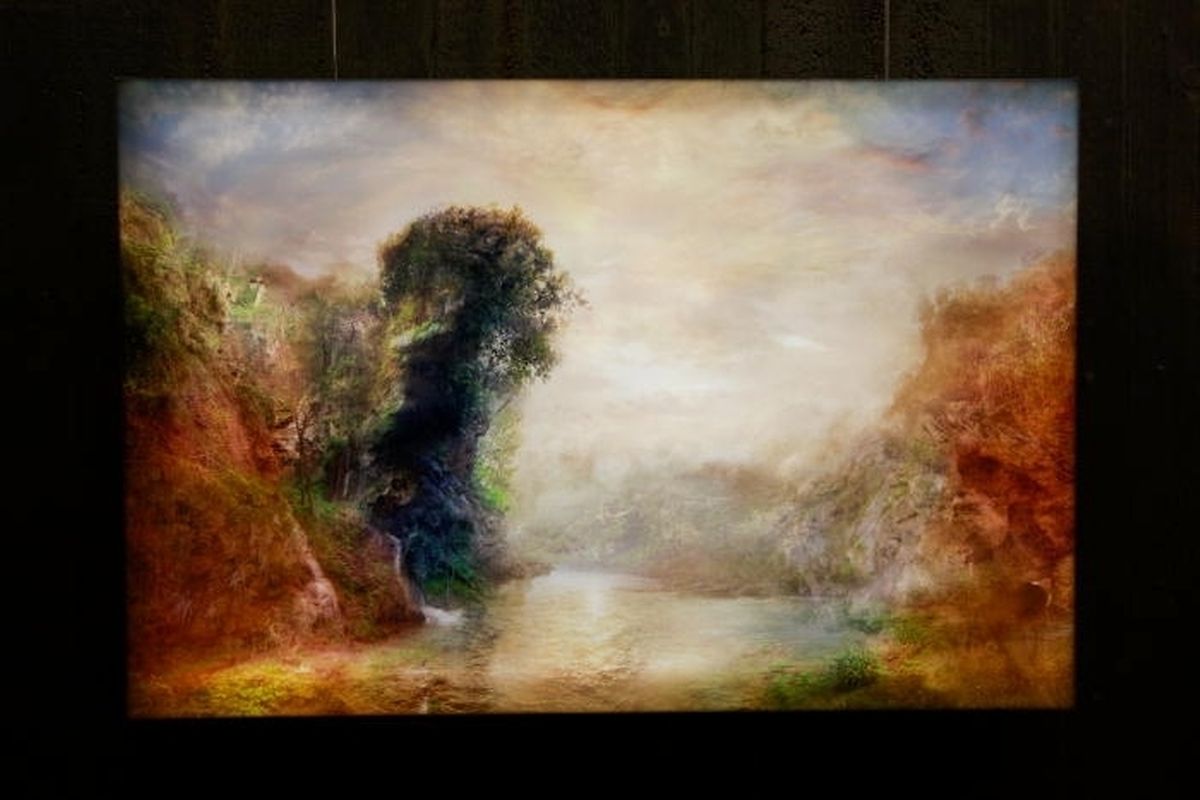 CINEMA
June 26 – 28: Cinémathèque
The Cinémathèque on Friday evening shows a restored version of Carl Theodor Dreyer's 1928 film The Passion of Joan of Arc, accompanied by live music. Tickets are available in advance here. The weekend programme continues with Julie Taymor's Frida, with Salma Hayek in the title role, on Saturday at 7pm, followed by Spaghetti Western Once Upon a Time in the West. On Sunday, Tom Cruise stars in Mission: Impossible at 8.30pm. For the full line-up visit vdl.lu
MUSIC
June 26 – 28: Philharmonie - 10th Anniversary
The Philharmonie is celebrating its 10th anniversary this weekend with a number of concerts and events, including a free evening of classical music on Friday, an open day on Saturday and local jazz on Sunday. For more information visit philharmonie.lu
June 27: Voyage Oriental, Kinneksbond, 8pm
The Luxembourg Chamber Orchestra, with soloists Christopher Hastings and Mich Mootz, presents an evening of Spanish and Italian composers, inspired by Singapore, Persia, Japan and the Orient in their works. Book tickets via kinneksbond.lu
June 28: Lamb of God, den Atelier, doors open 8pm
Three-time Grammy-nominated American metal band Lamb of God will play den Atelier on Sunday. The band is currently on a European tour ahead of the release of their latest studio album VII: Sturm und Drang in July. Read more on atelier.lu
June 28: SOJA, Rockhal, doors open 8pm
For more alternative music head to the Rockhal to see SOJA, a US band fusing reggae, hardcore, latin, rock and hip hops sounds. The band last year released their sixth album Amid the Noise and Haste, which earned the group a Grammy nomination for Best Reggae Album. To buy tickets in advance visit rockhal.lu
EXHIBITIONS
June 26: Exhibition on Screen – The Impressionists, Ciné Starlight, 7pm
Learn more about the Impressionist art movement with this detailed look at some of its greatest artists, including Monet, Cezanne, Degas and Renoir, and their most celebrated works. Read more about the screening at Ciné Starlight in Dudelange here.
from June 27: Jean-Pierre Gougeau & Daniel Bragoni, Neimënster
Belgian artist Jean-Pierre Gougeau and Luxembourg-Italian sculptor Daniel Bragoni have team ed up for this exhibition. While Gougeau creates little boxes and fills them with life, Bragoni works with Italian marble. Read more here.
until July 5: 200 Ans Manufactures de Tabac aud Luxembourg, CAPe – Ettelbrück
This exhibition explores the 200-year history of the production of tobacco products in Luxembourg. On June 28, manufacturer Heintz van Landewyck hosts an open day at its factory from 10am to 4pm. Shuttle buses are available from the parking Deich.
until July 25: From London to Venice, Galerie Clairefontaine – Espace 2
Japanese artist Jiroyuki Masuyama was inspired by William Turner and echoes the latter's journeys across Europe. The London-Venice artwork combines different photographs into one monumental 8.1 metre montage of his journey. Returning to some sites Turner visited, Masuyama also photographed a number of views of Luxembourg painted by Turner in the 1830s. For opening hours visit galerie-clairefontaine.lu
OTHER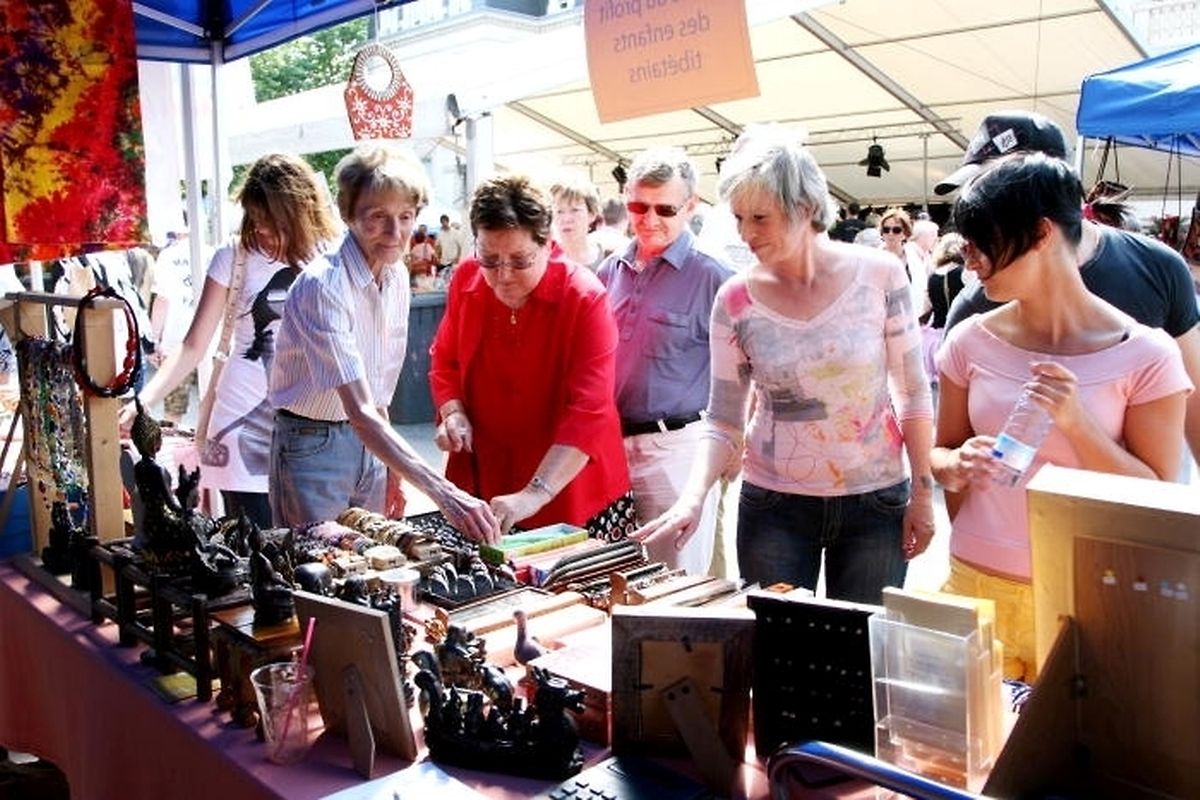 June 27: British Stand book sale, Top Squash – Sandweiler, 10am – 2pm
The British Stand of the International Bazaar is hosting a second-hand book sale this weekend with paperbacks available for as little as one euro. Hardcovers, DVDs and games will also be on sale, and you can also grab some homemade cakes and sandwiches.
June 27: St George's International School Summer Fayre, 11am – 3pm
Celebrate summer at this fair hosted by students of St George's school in Hamm. There will be bouncy castles, football, pony rides and other fun activities, as well as a BBQ, finger food, ice cream and crêpes.
June 27: Tic Tac parade, Luxembourg City, 3pm
Children and youth organisation CAPEL hosts a children's parade through the capital this weekend. Around 500 children and teenagers have worked on the parade, which will start in Place d'Armes at 3pm and come to a close with a show at the Kinnekswiss from 4.45pm.
June 27: Table Quiz, The Black Stuff, 8pm
Sunflower Montessori Crèche hosts a fundraiser quiz on Saturday with proceeds going to the Ilula Orphan Program in Tanzania. Register teams of six for 60 euros by emailing sam.odea@sunflower.lu. Read more about the event here.
June 27 & 28: Vintage Tresors pop-up boutique, 1535° Differdange, 3pm – 8pm
Browse vintage couture at this high-end second-hand sale, which also presents a photo exhibition on street style, as well as a cocktail and networking party on Saturday from 6pm until 9pm.
June 28: Rencontre Sans Frontières, Boy Konen stadium – Cessange, 8am to 8pm
This amateur football tournament has developed into a fun family day out. You can cheer on the multinational teams or take part in children's activities offered throughout the day. There is face painting, a water slide and more on offer, as well as 20 stalls offering food and drink from 18 different countries.
June 28: Young & Oldtimers day, Centre de Loisir Norbert Melcher, Steinsel, 9am-6pm
Fans of all things old and chromey will love this exhibition of vehicles organised by the Commission Jeunesse Sports-Loisirs de la Commune de Steinsel with CVM Steesel. Entry is free. www.steinsel.lu
June 28: Marché du Monde, Dudelange, 11am to 7pm
Outside the town hall in Dudelange, local groups will present crafts, food and drink, and music and dance from countries around the world at the 20th edition of the Marché du Monde.
June 28: Open Sunday, Luxembourg City
Shops in Luxembourg City will be open on Sunday afternoon to mark the beginning of summer sales. Bus services in the capital will be for free with a regular service between the P&R Bouillon and the City centre. RGTR buses 120, 144, 192, 194 and 215 will also be free of charge.