Wort's on - Weekend events
Wort's on - Weekend events
Christmas is right around the corner, but there's still lots going on - Christmas concerts, an international record fair for music lovers and much more!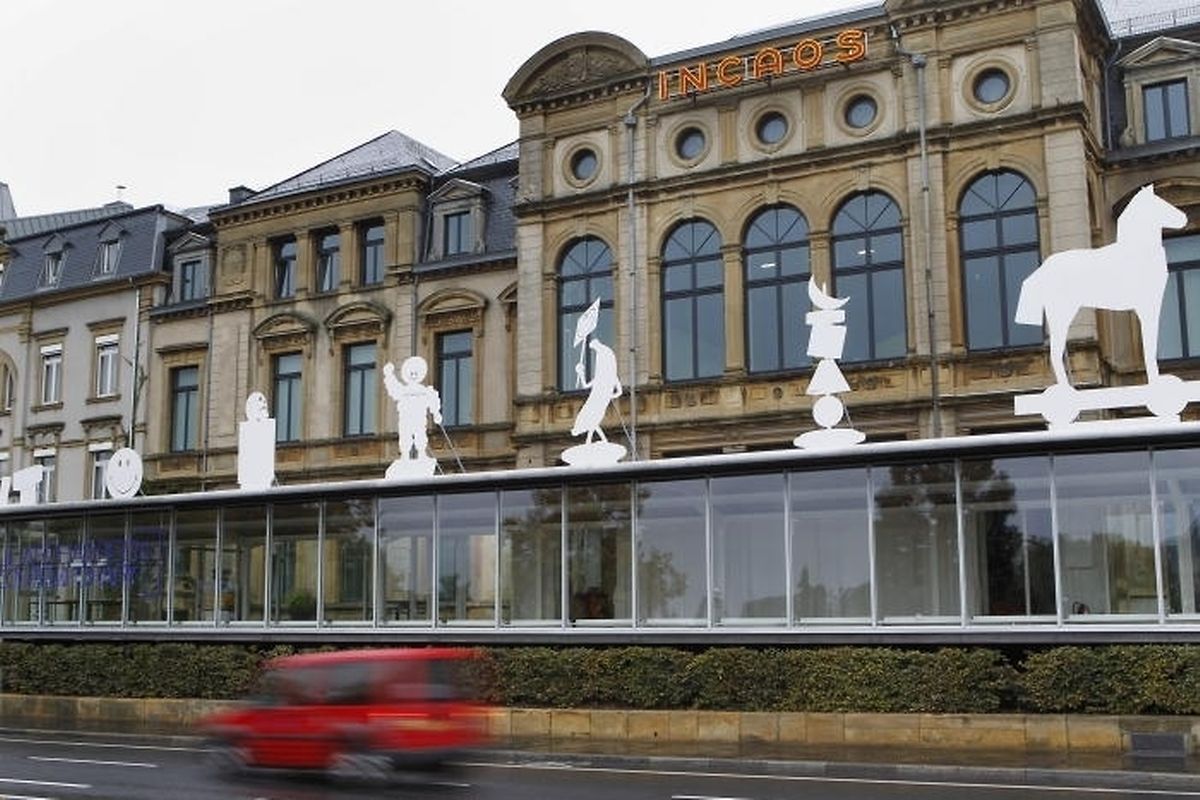 MUSIC
December 20: Male Instrumenty, Philharmonie, 9pm
This Polish trio is taking a different approach to music by playing it on small and very different instruments and musical toys. After the concert, they'll teach you how. For tickets visit philharmonie.lu
December 20 – 22: Christmas concerts by the Chapel Choir of University College Oxford
Under the patronage of the British Ambassador and Luxembourg Cultural Ministry, two organ scholars and the Oxford University chapel choir will provide traditional music for Advent and Christmas this weekend.
The first concert will be held in St. Martin's church in Dudelange at 8pm on Friday, and the second one on Saturday at 5pm in the Basilica of Echternach, where the choir will also perform for the service at 6.30pm. On Sunday you can hear the choir at Notre Dame Cathedral in the capital at 10.30am and 4pm.
Admission to the concerts is free.
December 21: Christmas concert, Philharmonie, 4pm
This year's Christmas concert for the whole family by the Philharmonie Choir will definitely get you in the right mood for the holidays. Click here for tickets.
December 21: A Basement in Bloom + Eoae, CarréRotondes, 9.30pm
The music of A Basement in Bloom brings together all the musical influences of its members and creates a sound that's difficult to define. The melodies are sometimes clear cut, sometimes lost in an abundance of layers of instrumental and vocal elements.
EOAE is a musician, DJ and producer from Vienna. His tracks deploy influences from Hip-Hop beats, Grime and Bass-music, and his sense for clear structures and playful melodies in impressive.
Entry is free.
EXHIBITIONS
December 21: INCAOS, Casino Luxembourg, 9.30pm – 3am
At this party, you can stroll from the Giamba exhibition in the Aquarium to This is the End in the basement, whilst sipping on drinks and cocktails from Brigitte and listening to the tunes of DJ set Artaban from 11pm in the Aquarium and Plankton Waves in the basement from 1am. Doors open at 9.30pm and entry costs 15 euros.
OTHER
December 21: Photography workshop, Casino Luxembourg, 2pm – 6pm
Photographer Neckel Scholtus will guide participants (from 12 years) through Christodoulos Panayiotou's exhibition, which is currently on display at the Casino, and help you find inspiration for a personal starting point. Only ten people can participate and reservations for the 20-euro workshop must be made with Anne Reding at +352 22 50 45.
December 22: International Record Fair, Rockhal, 11am – 4pm
This weekend the Rockhal will open its doors to the seventh international record fair with more than 40 international exhibitors. You'll be able to get your hands on pop and rock records from the past 50 years on vinyl, CDs, and DVDs. Music enthusiasts will also find rare 33 rpm records, 45 rpm singles, (both 10 inch and maxis), and VHS cassettes, tapes, posters, books, t-shirts and other rare fan items. Entrance costs 5 euros. For more information, see the wort.lu article or visit rockhal.lu.