Wort's on - Weekend events
Wort's on - Weekend events
Planning on spending all your money on crazy rides and Gromperekichelcher at the Schueberfouer this weekend? You're in luck, because this weekend has lots of free entertainment on offer, and lets not forget about the Combine Harvester Cross event on Sunday.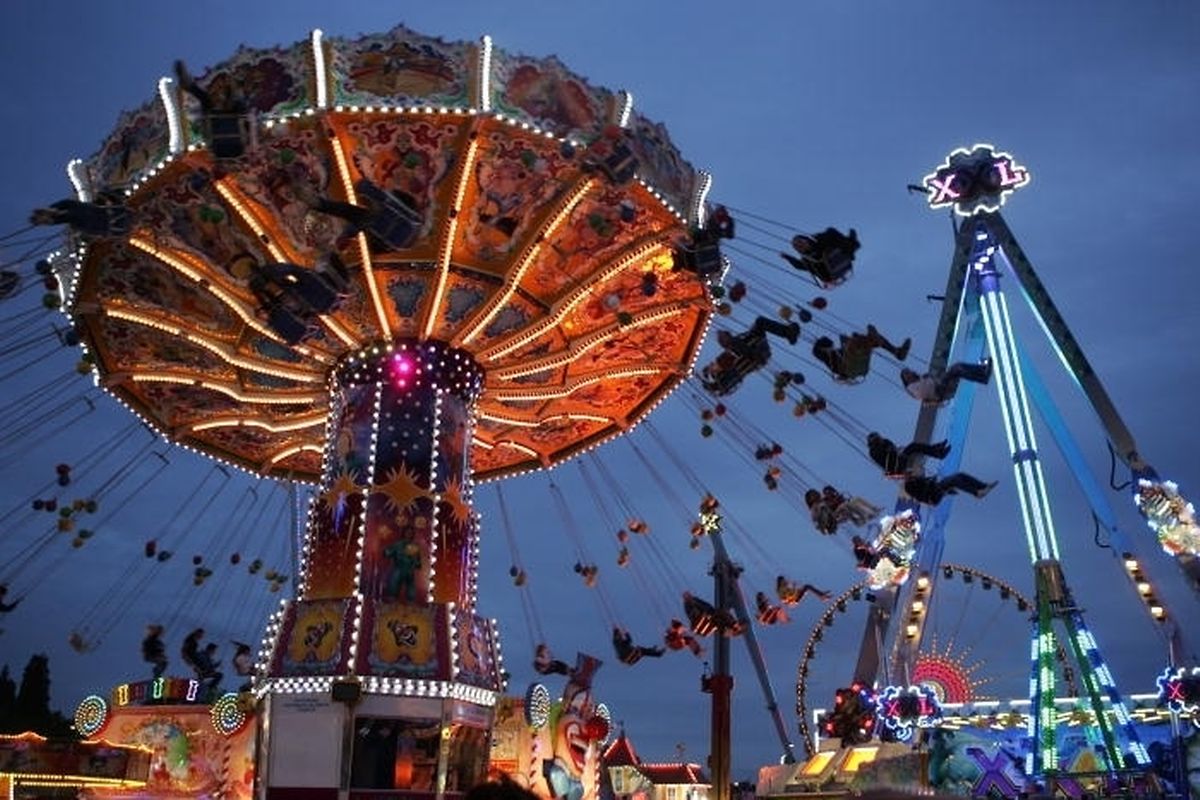 CINEMA
August 23: Citizen Kane, Cinémathèque, 8.30pm
Orson Welles's classic Citizen Kane, often called the best film of all time, makes a return to the big screen this Friday at the Cinémathèque.
August 23 & 24: City Open Air Cinema, Théâtre des Capucins courtyard, 9.30pm
Catch David Lynch drama Blue Velvet at 9.30pm on Friday at this week's outdoor screening of must watch film classics. On Saturday the supernatural comedy Ghostbusters about three unemployed professors, who start offering a unique ghost removal service, will be on at 9.30pm, marking the end of the outdoor cinema season in the City.
MUSIC
August 23: Grand Duchy Grooves Night, CarréRotondes, 9pm
Back in 2005, In Circles launched this electronic music platform in order to promote the local Luxembourgish electro scene. This year it's time to get groovy with Norset.D, Liquidbass, S.H.I.Z.U.K.A., Yozeph Tone, Slothdigga, P.I.A. (Plastic In Action) and Kuston Beater at live sets and with Lowic and In Circles at the DJ table. Entrance is free.
August 24: Mutiny on the Bounty, CarréRotondes, 8pm
This Luxembourgish band mixes mathrock with electronic elements, and has gained wide popularity since they formed in 2004. Having played over 400 concerts and supported bands like Franz Ferdinand and Kings of Leon, this band is definitely worth a watch.
August 24: Bridgtown Concert Show Band, Place d'Armes, 4pm
Enjoy covers of "Mama Mia" and "The Lion King" when this British band plays Saturday afternoon.
August 25: Apéro's Jazz, Sammy Vomáčka Trio, Abbaye Neumünster, 11.30am
For over 30 years, fingerpicking guitarist and ragtime specialist Sammy Vomáčka has thrilled his audience with his music. Sit down, have a drink and enjoy the jazz tunes at the Brasserie Neumünster.
August 25: Record Fair, CarréRotondes, from 11am
Around 50 sellers from France, Belgium, Germany and the Netherlands will set up stalls, where they'll be selling thousands of CDs, vinyl records, DVDs and Blu-ray discs.
Sunday 25: House of Wolves, CarréRotondes, 9pm
In collaboration with Lazy Sunday, CarréRotondes invites you to this free concert with multi-instrumentalist and songwriter Rey Villalobos, who cites Chopin as his first musical influence. Listen to the clip below to get an impression of House of Wolves' style.
EXHIBITIONS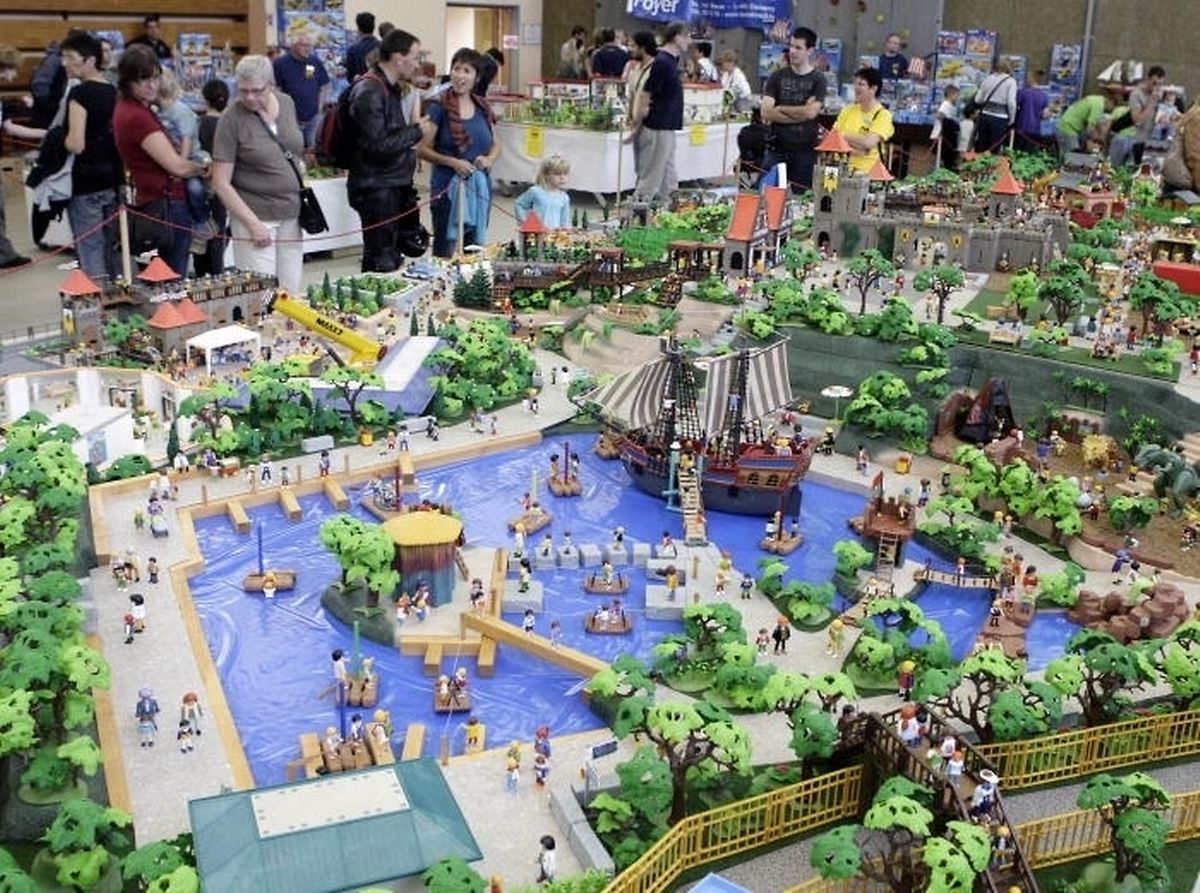 August 24 & 25: Lux Playmo Days 2013, Salle des Fêtes & Hall des Sports, Clemency
At this 8th international gathering, Playmobil collectors and fans will find originals packed boxes, a large selection of used sets and spare parts spread out over 120 stalls. Playmobil "sculptures" varying between 2m2 and 50m2 in size will be on display too. The exhibition will be open from 10am to 6pm on Saturday and from 10pm to 5pm on Sunday. Entrance costs 2.5o euros for adults and is free for children.
August 24: Marc McKeague & Naomi Elliott's Sound and Vision Workshop, Mudam, 2pm-4.30pm
Adults and young people are invited to come and create a visual soundtrack with a little help from a modified boom box at this Public Summer Project. It is free to participate, but an entrance fee to the museum will be charged. Find out more on mudam.lu and read more about the exhibition at the Modern Art Museum here.
OTHER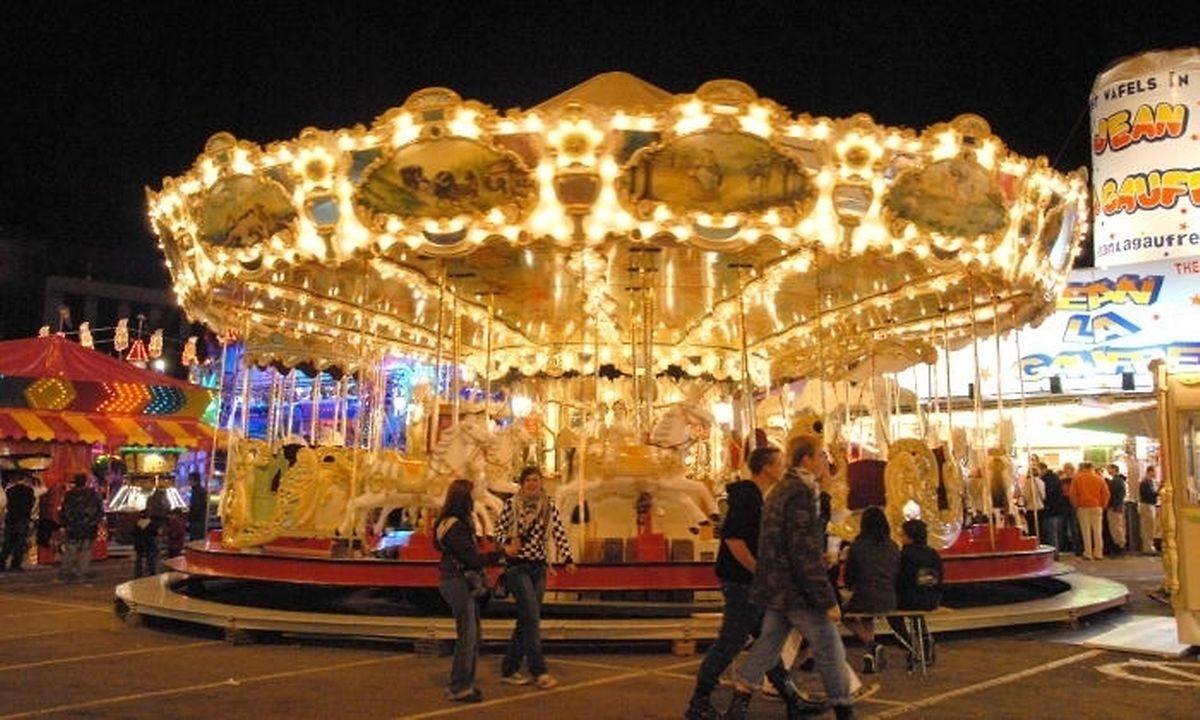 August 23: Official opening of Schueberfouer, Glacis, 5pm
In keeping with Luxembourgish tradition, the fair opens with the Sheep March led by the citv mayor and five sheep. Schueberfouer will be open from 12-3am Fridays and Saturdays, and from 12-1am Sunday to Thursday.
August 24 & 25: Braderie, Echternach
Get a good bargain this Saturday from 9am to 6pm and Sunday from 10am to 6pm, when shops in Echternach stay open for the Braderie.
August 25: Combine Harvester Cross, Grevels, 1pm
This rather special event is actually the 10th edition of "Mähdreschercross," where farmers, or anybody capable of racing with a combine harvester, from Luxembourg, Belgium, Holland and Germany gather to compete with their machines. Training starts at 10am on Sunday, but it's not until 1pm that the race kicks off. Entry costs 12 euros for anybody above the age of 12. Click here to see the entire weekend's programme and for more information on how to get to Grevels.