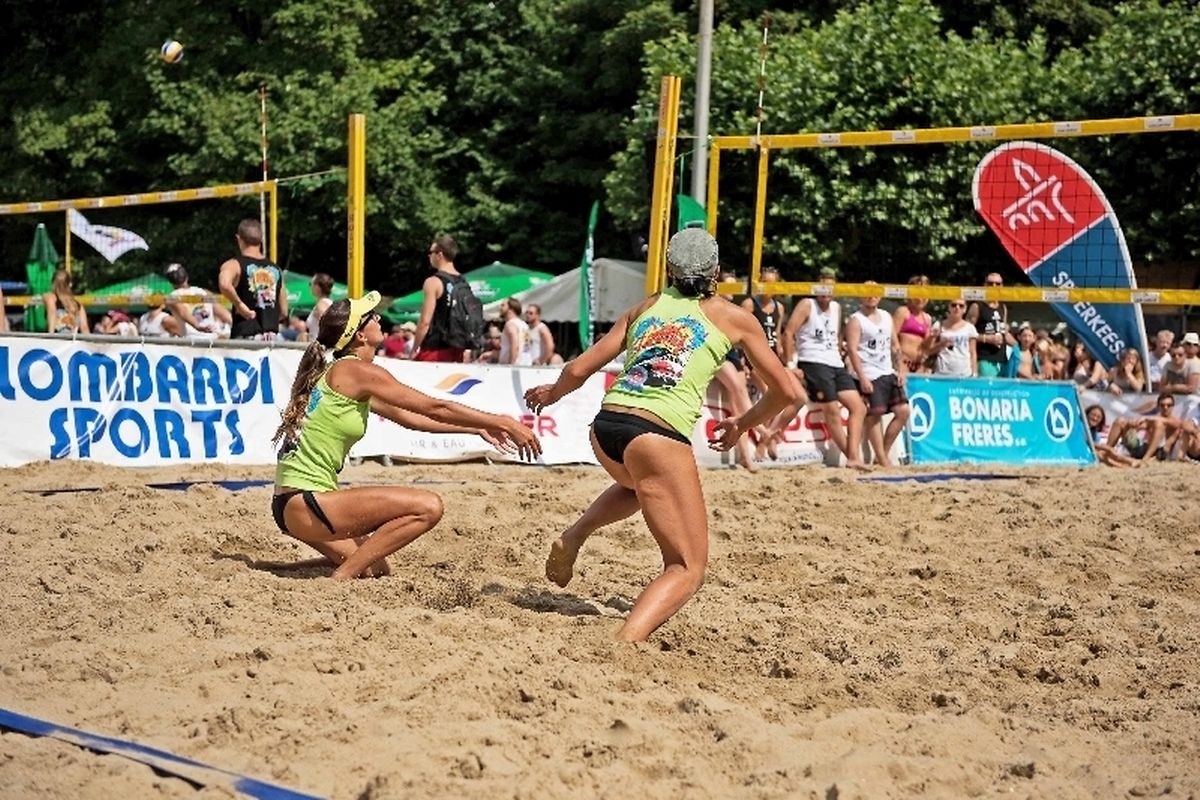 CINEMA
July 31-August 1:City Open Air cinema at the Grand Ducal Palace
Cinephiles can travel back in time, some to their childhood on Friday when 1985 classic Back to the Future is screened in English with French subtitles. On Saturday, another blast from the past Indian Jones and the Raiders of the Lost Ark, will be shown, again in original version with French subtitles. Entry is free but viewers should arrive early to reserve seats. After August 1, the outdoor cinema reopens at the Capucins Theatre courtyard, from August 6.
MUSIC
July 31: Clueso at Beaufort Castle, 8pm
Clueso is one of Germany's most successful artists with five albums to his name and a full summer line-up of festival appearances. www.beaufort.luwww.luxembourg-ticket.lu, www.e-ticket.lu. Ticket hotline (00352) 4708951
August 1: Congés Annulés opening night
Where to see live music when all other venues have closed for the summer? The Rotondes, of course, where the seventh edition of this summer holiday festival kicks off on August 1 with electronic avant-garde act Clap! Clap!. www.rotondes.lu
August 2: Concert Summer in the City, Place d'Armes, 8pm
Enjoy a free concert while you dine or have a drink in the city centre. Different acts feature throughout the summer programme.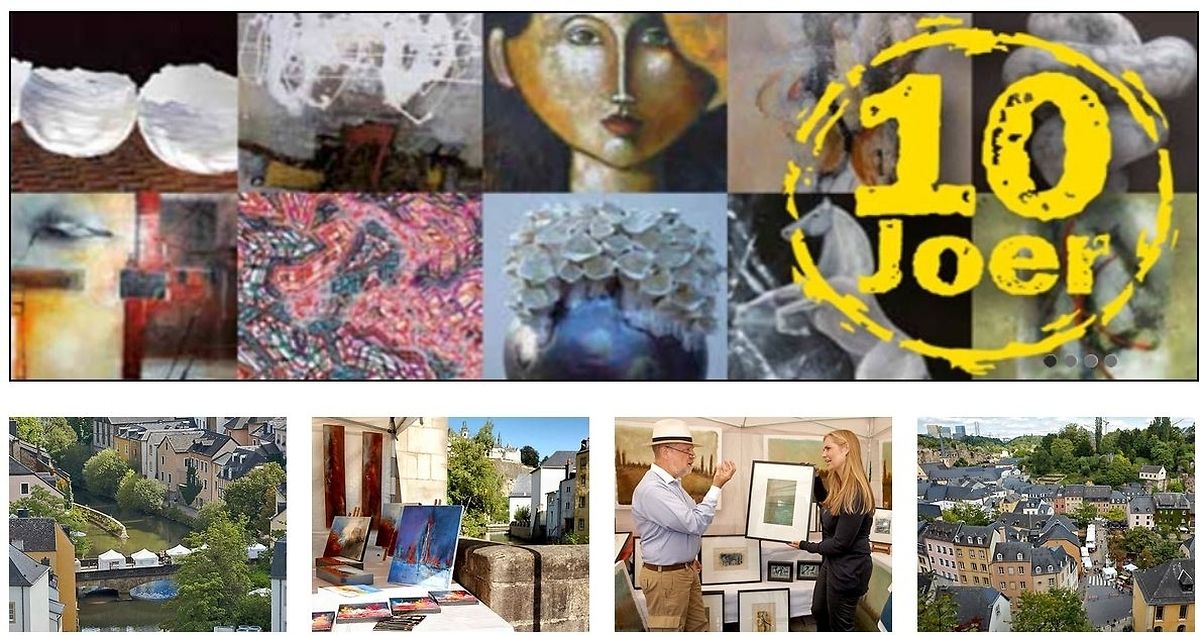 EXHIBITIONS
August 2: Konscht am Gronn, 10am to 6pm
This event in the Grund in Luxembourg City will see the streets transformed into an outdoor art exhibition for several artists, featuring paintings, drawings, sculptures, ceramics and photographs to view and/or buy. www.konschtamgronn.lu
until August 14: Trompe l'Oeil, Konschthaus Beim Engel
Six artists from Luxembourg, France, Germany and the Netherlands are exploring the world of visual illusions in their artworks on display at the Konschthaus Beim Engel in Rue de la Loge in the centre of Luxembourg City.
until August 14: Edith Wiesen, Neimënster Austrian artist
Edith Wiesen has been living and working in Luxembourg for several years, with Neimënster showing a number of her paintings. Wiesen in her work often explores the human shape but also other motifs such as boats or planes, rending them in a minimalist style on canvas.
until September 19: Le Quotidien de la Grande Guerre, Bibliothèque Nationale de Luxembourg
Visit the national library in Luxembourg City to see documents showing what everyday life was like in the Grand Duchy during the First World War. Posters and postcards, etchings, books, brochures and other documents are on display at the library to give an insight into this period of Luxembourg history. The library is open Monday to Friday 10.30am to 6.30pm and Saturdays from 9am to 12pm.
OTHER
July 31-August 2: Festival Médiéval, Château de Vianden
Vianden castle from this weekend hosts its annual medieval fair, including knights, dames, jugglers and show fights, as well as food and drink of the era, music and other performances. For the full programme visit castle-vianden.lu
July 31-August 1: Kanner in the City, events for children in Luxembourg City
A number of games and workshops will be hosted in Luxembourg City on Friday from 2.30pm to 5.30pm and Saturday from 3.30pm to 6.30pm in Place Guillaume II, Place d'Armes and in surrounding streets. The festivities are part of the Luxembourg City Tourist Office's Summer in the City programme. Among the activities on offer will be circus games (August 1) and a bouncy castle. Participation is free.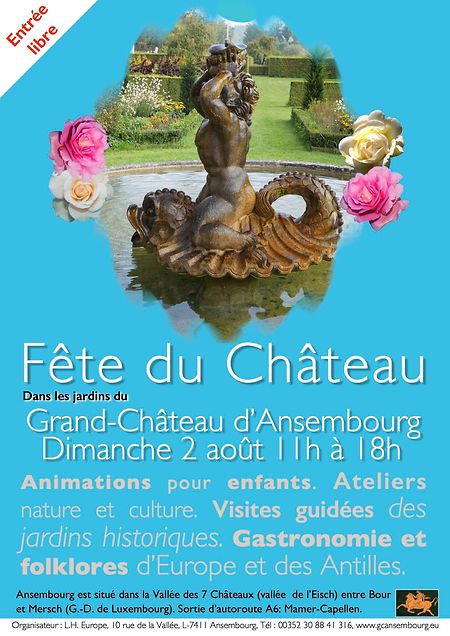 July 31: City promenade by night
The Luxembourg City Tourism office is organising guided tours of the capital on Friday nights during the summer. Departs Place Guillaume II. To find out more, visit www.lcto.lu
August 1-2: Vintage car exhibition, Cultural Center Roudemer, Steinfort
At this third edition, visitors can view cars, motorcycles and tractors built before 1980 spanning an area of 5,000 m2. There is also a chance to purchase tools, spares and other memorabilia. www.vintage-steinfort.lu
August 1: Flea Market, Place d'Armes, Luxembourg City
Antique collectors will be in their element at this outdoor flea market in the heart of the capital. The market opens at around 10am and continues into the afternoon.
August 1&2: Beach Open volleyball tournament, Galgenberg, Esch-sur-Alzette
The municipal Galgenberg park will be transormed into a beach to welcome the 21st edition of the Luxembourg Beach Open this weekend. Organised by the Escher Volleyball Club, 72 teams and 384 athletes will play across five courts over the two days. It's the biggest tournament of its kind in the Greater Region and a must-see for beach volleyball fans. From 9pm on Saturday there will be a DJ set. Meanwhile, visitors can take advantage of a 10-metre climbing wall and heated pool.
August 2: Bike ride with nomad theatre and picnic, from 12 noon to 3pm
Join the nomad bike theatre Spoke n' Chain for a leisurely Sunday bike ride and picnic, where they'll perform their travelling show. Participants meet with their bikes at the Rond-Point Schuman in Luxembourg City (next to the Veloh stand), and cycle through town together, stopping to share some drinks and snacks in the park. Then the pair will perform their show (about 45 minutes) before the group cycles back to the town centre. Bring along some snacks to share. For full details, visit www.facebook.com/events/100522320301191/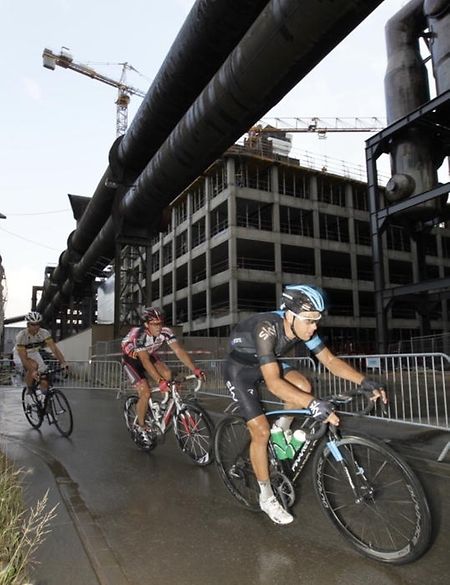 August 2: Gala Tour de France, Esch/Belval, from11.30am
Head to Belval to meet a host of cycling superstars as they embark on a staged race around this new development. From 11.30am, a series of races for local cyclists will be held and then at 5.30pm, stars get in the saddle for a jaunt, leaving and arriving in front of the Rockhal. Lots of activities will be offered for people of all ages between 1pm and 8pm. www.visitluxembourg.com/en/place/specialevents/gala-tour-de-france
August 2: Sunday shopping in Luxembourg City and second-hand sale
Some shops will open exceptionally in Luxembourg City on Sunday. Head to the capital and enjoy a browse. Alternatively, take advantage of the second-hand sale in Place Guillaume II for a sport of bargain hunting. www.cityshopping.lu
August 2: Festival at Château d'Ansembourg, 11am to 6pm
Visitors to the gardens of this little-known castle will be treated to a number of activities including nature and culture-based workshops, guided visits, music including Norwegian, Italian and Portuguese songs and artworks and culinary specialities from more than 10 countries around the world. Ansembourg is located in the valley of the seven castles between Bour and Mersch. Entry is free. www.gcansembourg.eu
August 2: Studio Challenge Wall to wall activity, workshops at MUDAM, from 11am
Unleash your imagination in a specially created public creative space at Luxembourg's modern art museum in Kirchberg. Materials are provided. www.mudam.lu
List written and compiled by JB
Do not miss the news - sign up to receive the wort.lu newsletter in English delivered to your inbox six days a week.