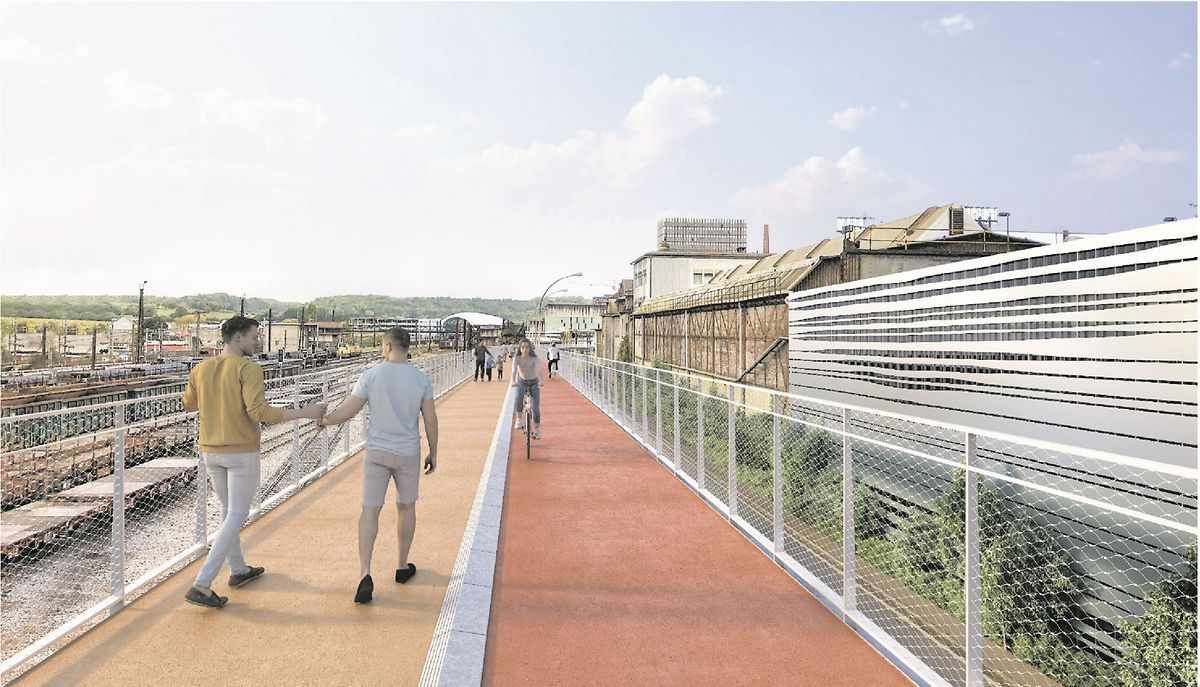 A cycling and walking path 7.5m above ground will also connect Esch-sur-Alzette with Belval Photo: mmtp
A 28km cycling path connecting Luxembourg's capital with the country's second largest city, Esch-sur-Alzette, is set to built.
The route will be built alongside the A4 motorway and aims to help reduce road congestion.
Along the way – between Esch-sur-Alzette train station and the central station in the capital – cyclists will be able to get off the path at the Cloche d'Or and in Helfenterbruck in Hollerich, not far from the P+R Bouillon.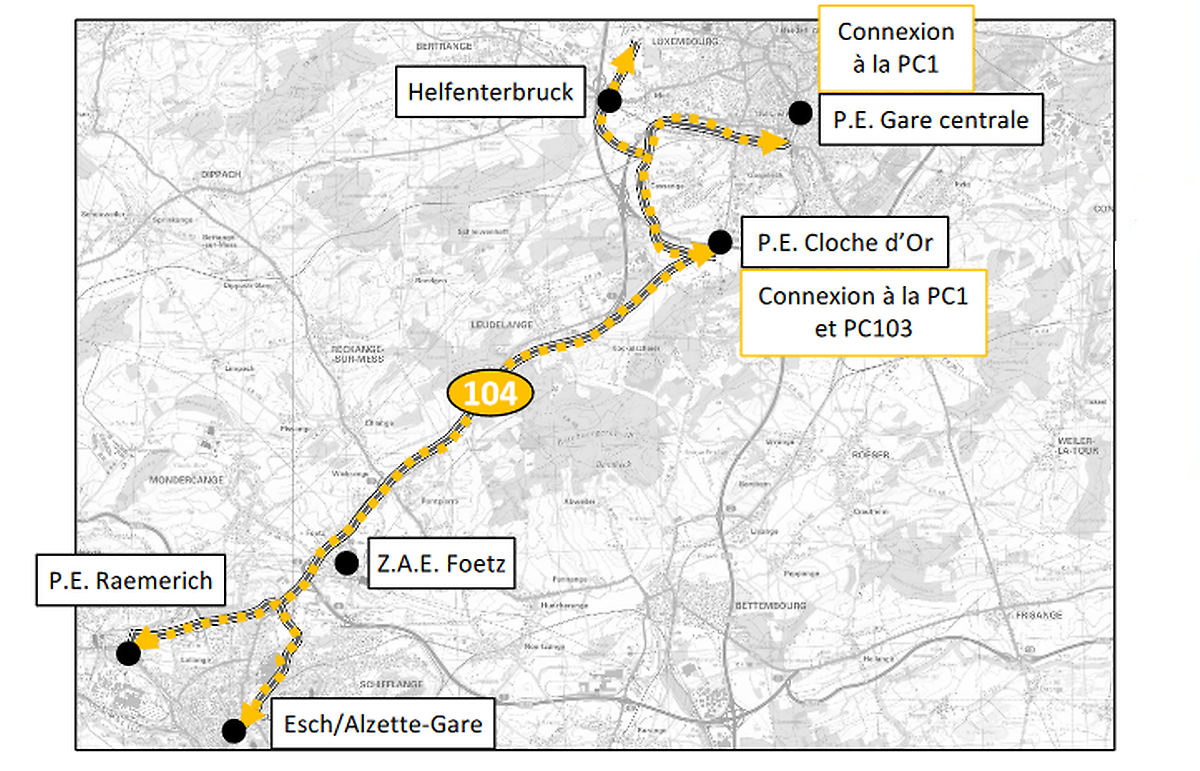 Transport minister François Bausch said the "high quality" link between the two cities is in planning stage. The path will be no steeper than a 6% gradient.
Another 2km-long cycling and walking path will be built between Esch-sur-Alzette and the university and business hub in Belval. This path, which will stand 7.5m above ground, will be the longest cyclist and pedestrian bridge in Europe, Bausch said.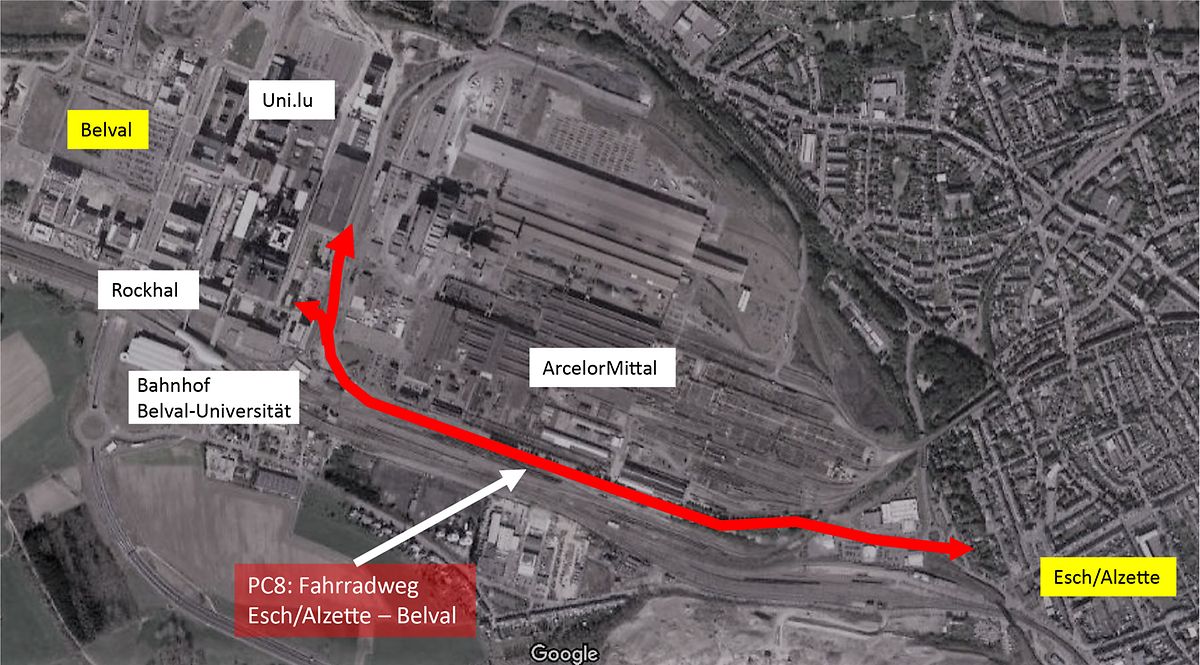 The Ministry did not say how much the 28km route will cost but said the section between Esch-sur-Alzette and Belval will come in at around €36 million. The project is expected to be complete by the end of 2022.
The idea of extending Luxembourg's cycling paths was first tabled in 2015, with the aim of creating a total of 1,102km of cycling routes stretching across the country.
---
Get the Luxembourg Times delivered to your inbox twice a day. Sign up for your free newsletters here.