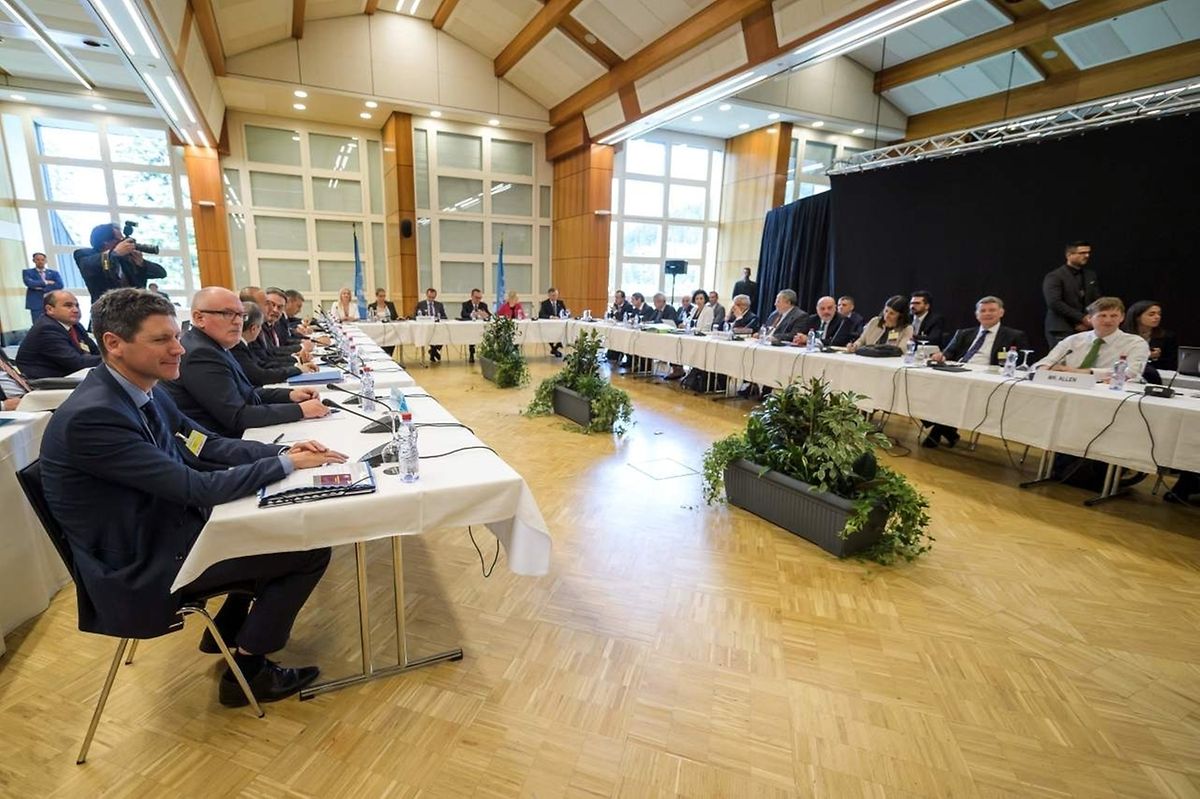 (AFP) Rival Cypriot leaders resumed efforts Wednesday to solve one of the world's longest-running conflicts in what the United Nations billed as the "best chance" to bring lasting peace to the Mediterranean island.
Security was at the top of the agenda at the make-or-break talks in the Swiss Alpine resort of Crans-Montana geared towards ending the decades-old division between Greek and Turkish Cypriots.
"It's a unique opportunity, because after all of these decades of division it is possible to solve," UN envoy Espen Barth Eide told reporters ahead of the talks.
Cyprus has been divided since 1974, when Turkish troops invaded the island in response to an Athens-inspired coup attempt seeking union with Greece.
Turkey, which later occupied the island's northern third, maintains more than 35,000 troops in Cyprus, and Nicosia remains Europe's last divided capital.
Eide has presided over peace efforts since 2014, and the last round of talks in January ended with a number of issues -- namely security, property and power sharing -- unresolved.
President Nicos Anastasiades, the Greek Cypriot leader who heads the island's internationally recognised government, and his Turkish Cypriot counterpart Mustafa Akinci are representing their respective communities during talks.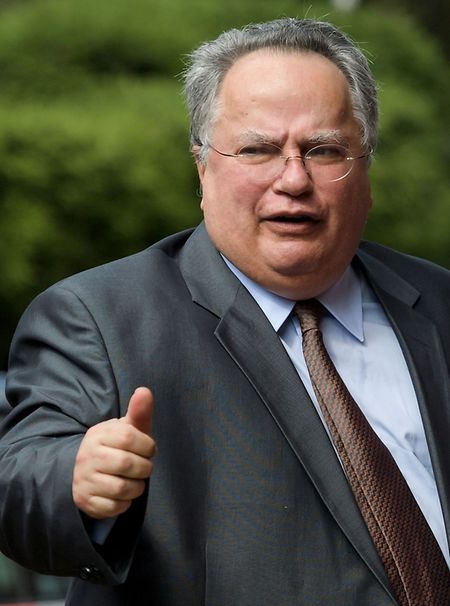 They were joined Wednesday by the foreign ministers of Cyprus's so-called guarantor powers, Greece and Turkey, along with EU foreign policy chief Federica Mogherini.
British Foreign Minister Boris Johnson, whose country also acts as a guarantor and retains two military base areas on the island, left Crans-Montana after discussions with counterparts over dinner on Tuesday night.
Britain's embassy in Cyprus said on Twitter that the talks were a "moment of opportunity".
Front and centre at the Swiss Alps summit is a new security arrangement for a post-settlement federal Cyprus, particularly the presence of Turkish troops -- historically a major sticking point in peace efforts.
Turkey has indicated it may be willing to sharply reduce its troop numbers on the island, but analysts say Ankara is unlikely to agree to a total military pullout.
Eide said the two sides were "basically done" on four other issues being discussed, focused on governance and power sharing, property, economy and EU matters.
Any deal would need to be put to dual votes among Greek and Turkish Cypriots. An agreement reached in 2004 was supported by Turkish Cypriots but overwhelmingly rejected by the island's Greek speakers.
A small group of demonstrators unfurled banners on Wednesday urging leaders to reach a lasting peace accord as official delegations arrived.
"We believe in Cyprus that both communities really want a solution. It is not easy but we believe necessary concessions should be made," Kemal Baykalli of the Unite Cyprus Now group told AFP.
"We fear that this might be the last chance but I think the leaders are close to (a deal)."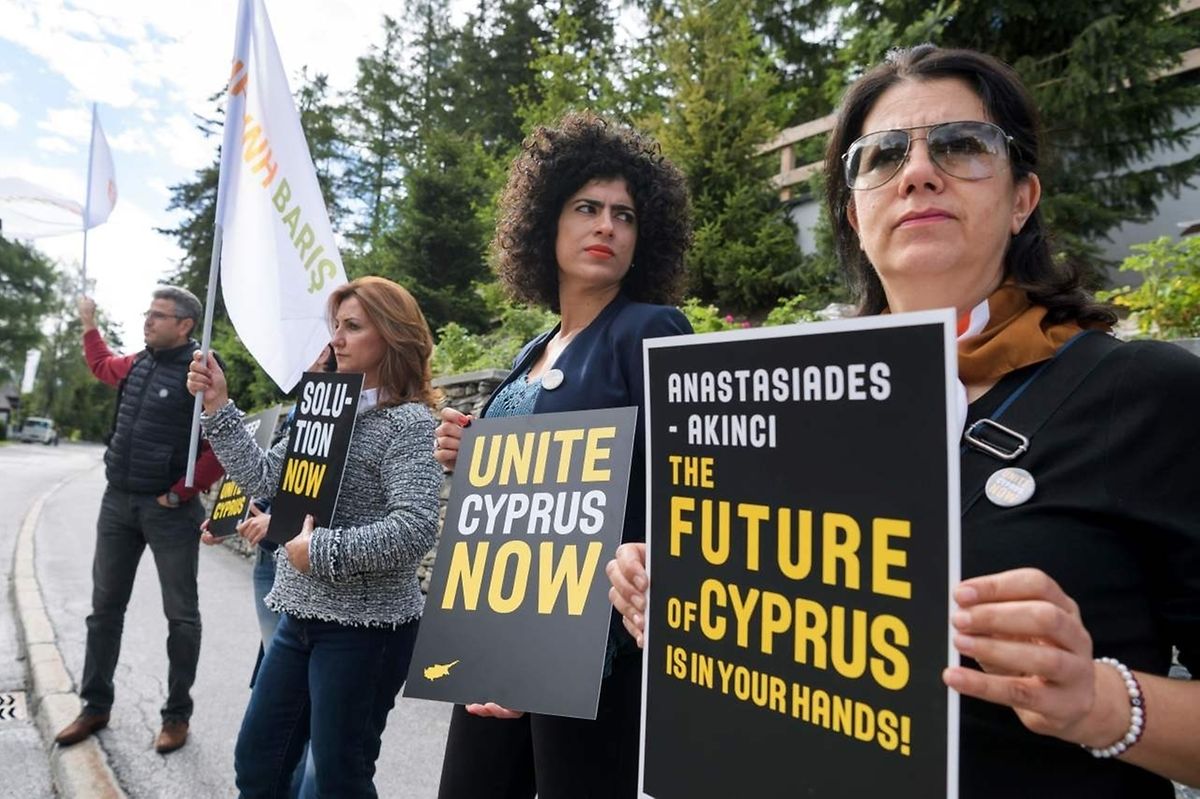 More than 2,000 people went missing during sectarian infighting and massacres carried out by Greek and Turkish Cypriot militias that culminated in the 1974 invasion.
Eide said that while there was currently no "burning drama" in Cyprus.
"Many Cypriots are aware that the status quo is not guaranteed, he said on the eve of the talks. "My preference is to talk about this as the best chance... It will be extremely sad if it is wasted."
A source close to the negotiations told AFP that UN chief Antonio Guterres was set to attend the Crans-Montana conference.
It remains to be seen how leaders aim to overcome a host of issues, including potentially rehousing thousands of families who fled their homes more than four decades ago.
The cost for arranging the return of displaced persons and compensating those who lost property is estimated to run to billions of euros.