Danger! Sunshine is hard work
Danger! Sunshine is hard work
Columnist Sarita Rao's goal in her new house was to better tend to her garden. Before her work, it looked like a tsunami had hit it...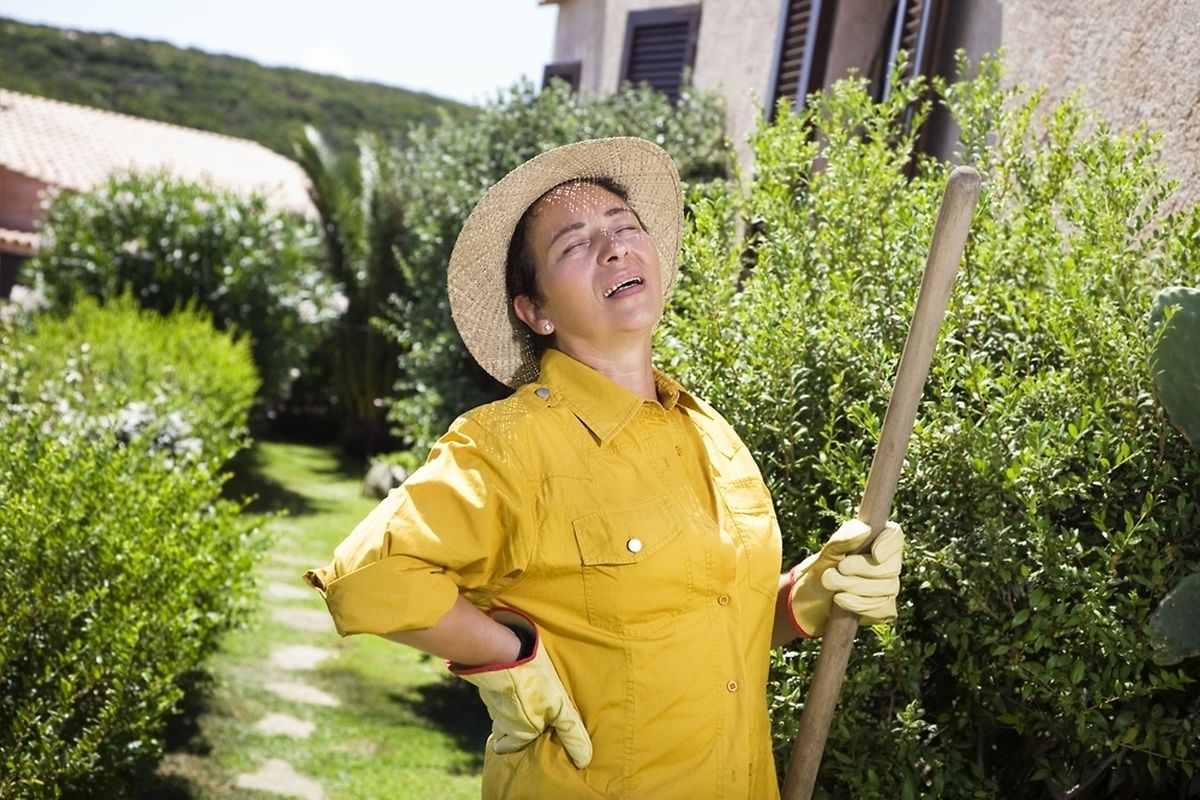 By Sarita Rao
Glorious sunshine and what does our family do? Drive to the beaches of Belgium? Take a picnic to the park? Spend time hiking the Mullerthal trail?
No, we get into our car and go to Hornbach. We fill one of those long trolleys that are impossible to steer, with bags of soil, bedding plants, wood primer, an assortment of pots, a Kärcher spray cleaner and two kids. Then we stand in a long queue looking miserable.
Having a garden, not just a balcony, was top of my list of 'must-haves' in my newish home, way above a garage and a decent sized kitchen. I'm not really sure why, because I definitely spend more time in my kitchen (and probably in my garage too).
Sadly our garden, which we hadn't ventured into for several months, looked like it had just survived a tsunami. Gazing at it, I wished I had a fairy godmother who could wave a magic wand and instantly cut the grass, clean the decking, dig up the weeds and plant all the flowers with a "Bibbidi-Bobbidi-Boo".
Our Luxembourgish and French neighbours were already hard at it, spray cleaning patios, mowing lawns and arranging window boxes.
Only our Portuguese neighbours, who have the most perfect garden but never appear to do any gardening (perhaps they do it at midnight), were nowhere to be seen.
Why is it that we are driven to primp and preen our 'little bit of outside'? Is it the desire to show the world our 'garden' personality?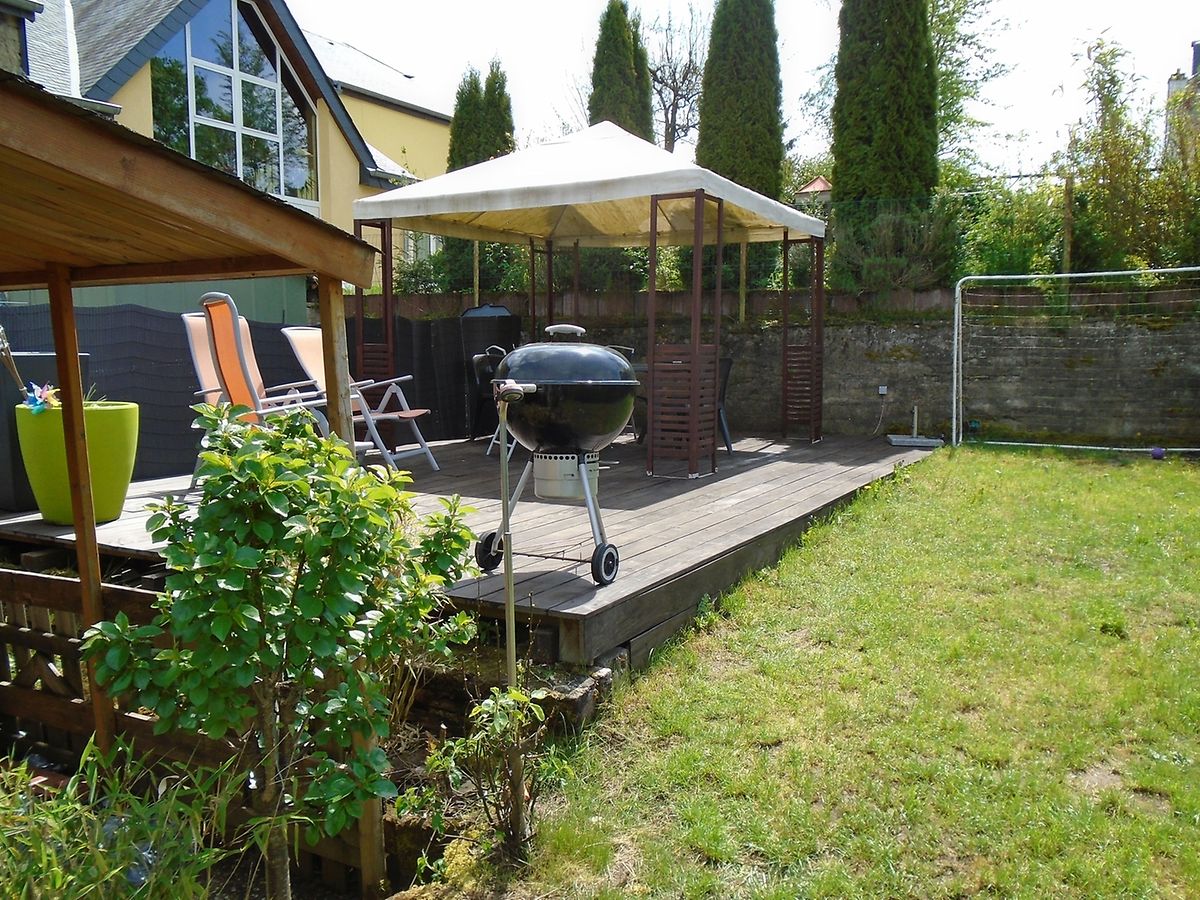 One neighbour has the neatest hedge I've ever seen and grass that is always at the perfect height (military type). The other has quirky little water features filled with terrapins and a million potted herbs (totally kooky hippy). Our garden has the look of a homeless person who has been sleeping rough for too many nights.
So I force my husband to get the spray cleaner out. 'Kärchering' as we call it, is an activity that is satisfying to do for precisely five minutes.
Two hours later and my husband is dripping sweat and scowling at the decking which resembles a piece of drift wood. He has clearly not found this satisfying, and is less than impressed when I say we need to stain the wood.
Meanwhile the kids are getting bored, and despite our desperate pleas, they hang around the garden kicking a football dangerously close to a big tin of wood oil.
When I tell them to stop, they head towards the garden furniture that we've heaped precariously in one corner in homage to Tadashi Kawamata's stacked chair sculpture.
"Let's plant the flowers," I say to distract them.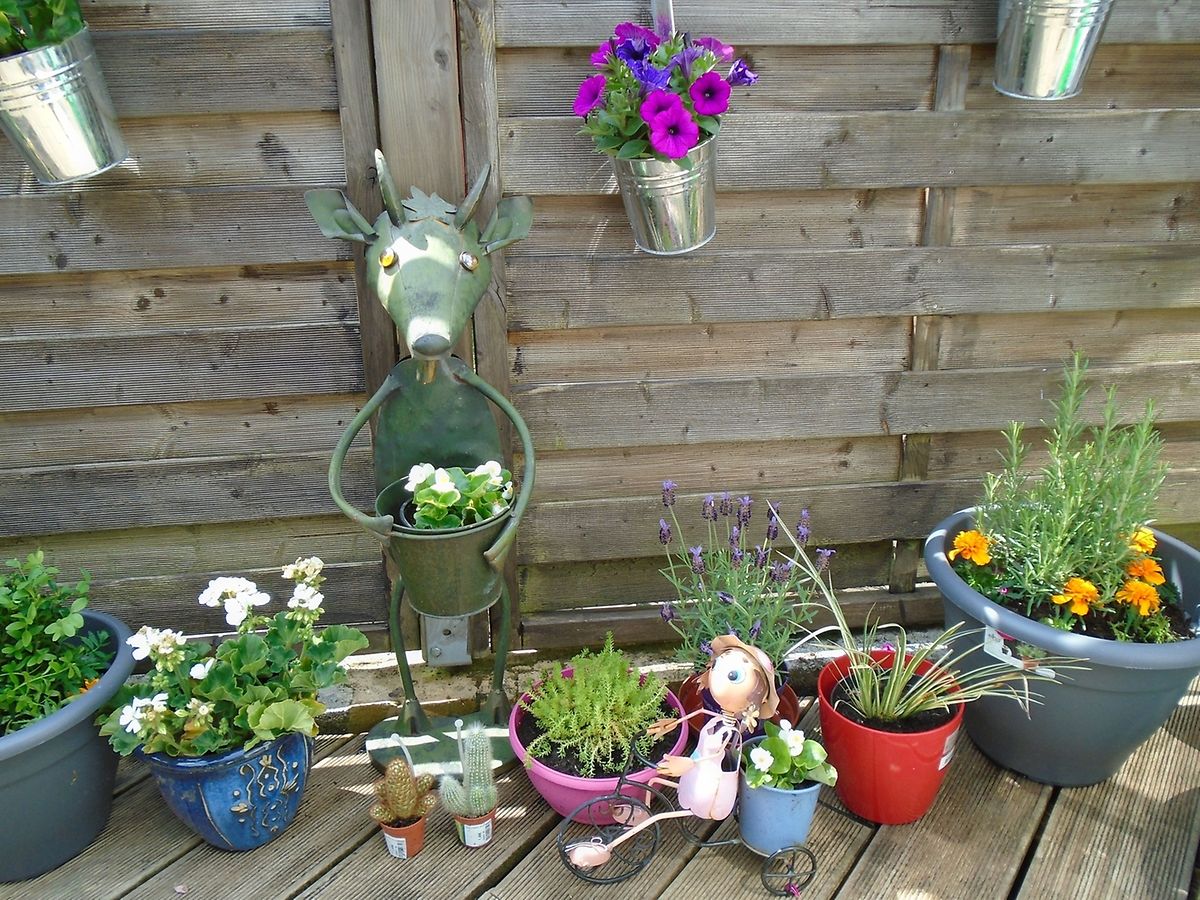 Up to my elbows in mud, I realise that the kids have long since disappeared and I'm being rather random about what I put into the pots. Maybe Thyme surrounded by begonias is this year's garden must?
Finally, after a full weekend of hard graft, we appear to have a passable garden, or at least it's less a homeless person and more like someone very ugly that's had a cheap makeover involving too much rouge.
We fire up the barbecue, put on some tunes and slump into chairs with a box (not a bottle) of wine in between us. The kids have disappeared into the house. There is a contemplative silence.
Was it worth all the hard work in soaring temperatures? Well, there is nothing more satisfying than surveying your handy work while sausages sizzle on the grill. My husband snorts in begrudging agreement.
Dare I tell him that the weather forecast for the rest of May is looking decidedly less sunny and bright? Perhaps silence really is golden.