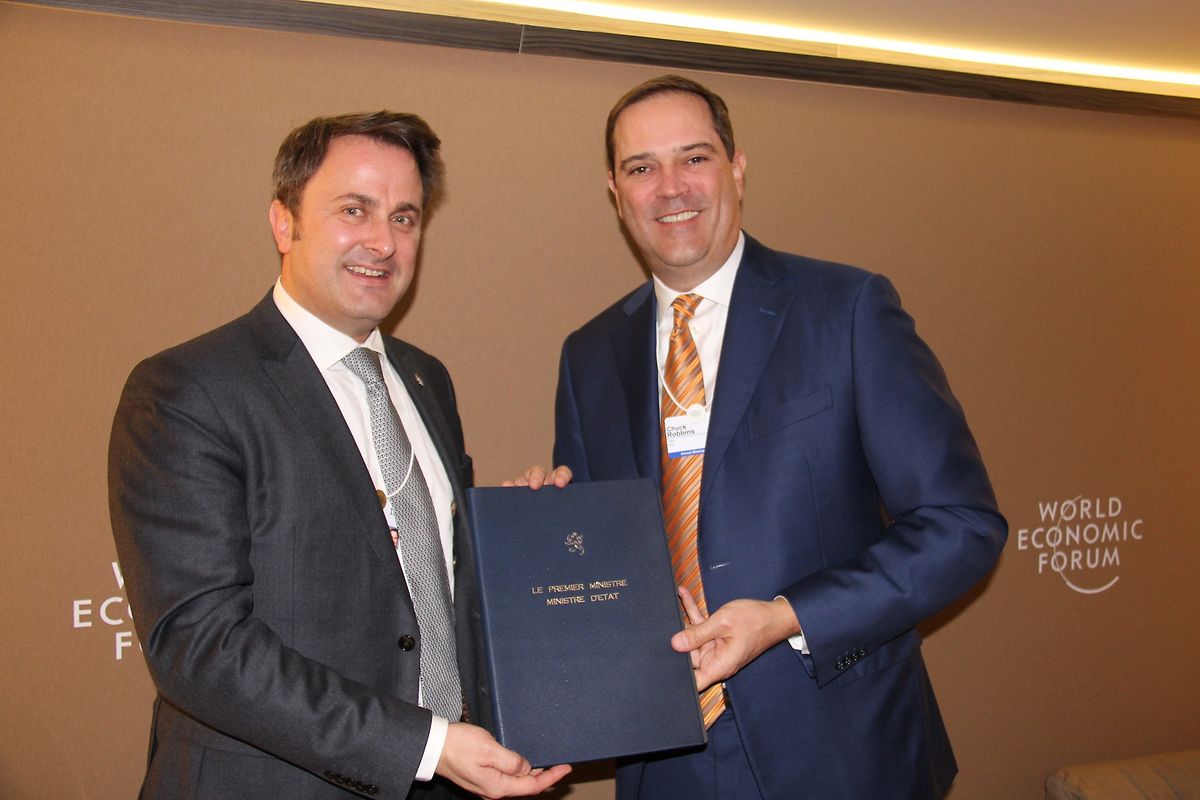 The agreement was signed in Davos by prime minister Xavier Bettel and Cisco CEO Chuck Robbins (Cisco)
Luxembourg has struck an agreement with US multinational technology company Cisco Systems to boost the Grand Duchy's digital economy.
The memorandum of understanding – signed by prime minister Xavier Bettel and Cisco chief executive Chuck Robbins at the World Economic Forum in Davos, Switzerland – aims to "speed up digitisation" in Luxembourg with a focus on education, cybersecurity, the 'Internet of Things' and fintech.

"Luxembourg has the ambition to be a digital leader in Europe", Bettel said in a press statement.
"This is not only to attract more investment and continue to develop the country's digital sector, but also to prepare - particularly through innovative methods at the level of education - the skills that our citizens will need in the future."
Under the three-year plan, Cisco will open a Networking Academy at the University of Luxembourg to provide free education to citizens and increase IT skills in the local labour market.
It will also offer the Luxembourg government "advice, expertise and solutions" on cyber security to protect the national infrastructure, critical applications and online services.
The US tech giant said it would work with the government on the 'Internet of Things', amid expectations that another 50 billion devices will be connected to the internet in the next decade.
"Together with Cisco, [the government] will work to connect what is not yet connected and develop an IoT ecosystem in order to grow the digital economy and create jobs," the press announcement said.
Cisco will also provide highly secure systems to the fintech sector in Luxembourg to reduce the risk of cyber attacks and improve customer experience.
Luxembourg is the 17th country to collaborate with Cisco on its 'Country Digital Acceleration' programme.