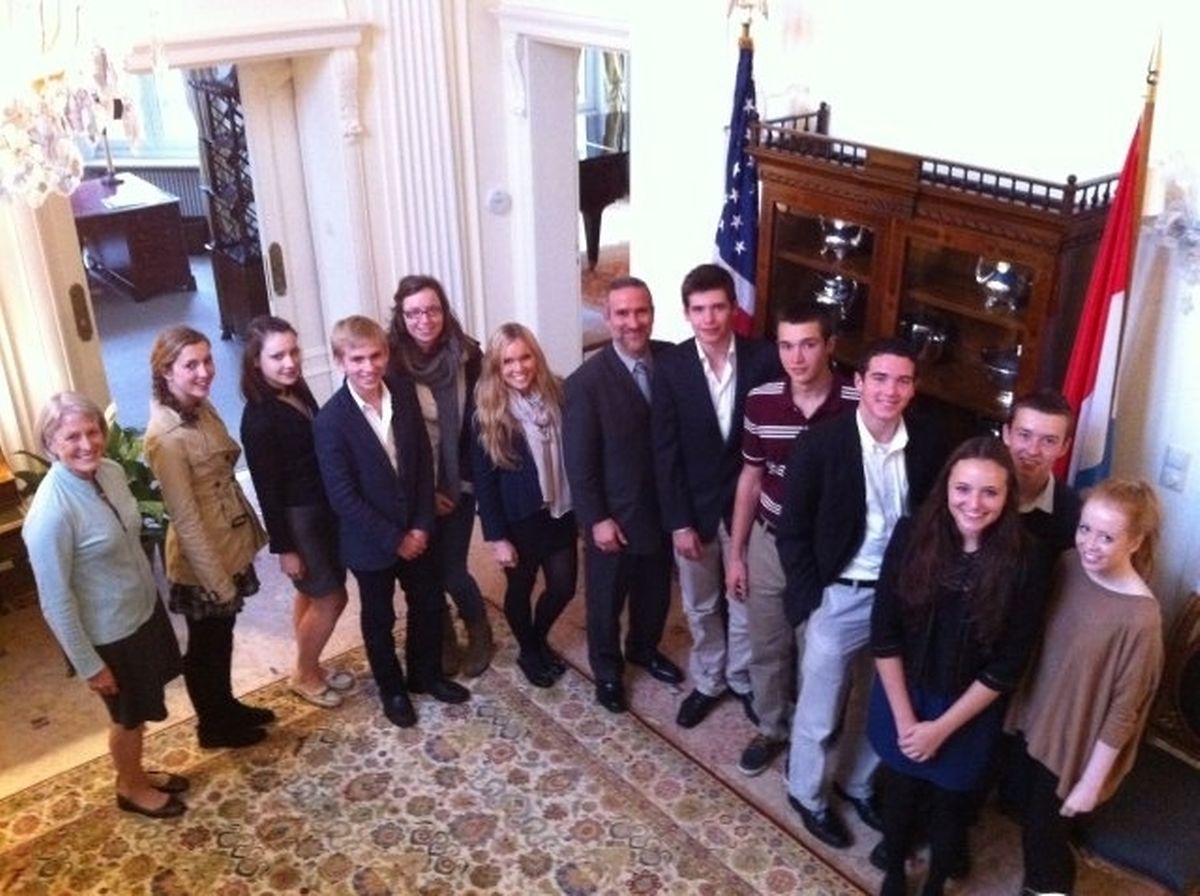 (JB) Students got an insight into a diplomat's life when a group from the International School of Luxembourg (ISL) visited the US embassy to Luxembourg.
The 11 high school students met Chargé d'Affaires David Fetter, who is temporary head of the embassy until the arrival of new ambassador Robert Mandell.
His two-hour presentation of life as a diplomat had the students captivated, with many now considering a career in international relations.
One student said about the experience: "I learned that a US Deputy Chief of Missions has to be very social. They have to be able to strike up a conversation with anyone in the world about topics that they might not know much about. They have to be knowledgeable about various topics yet still able to recover from mistakes."
The visit was part of the ISL's career guidance service. To find out more about the ISL, visit: www.islux.lu