(Bloomberg) The 6,000 job cuts announced last week at Nordea Bank AB are just a down payment for an industry facing radical overhaul, says Chief Executive Officer Casper von Koskull.
"If somebody says, where are we, or where are banks, 10 years from now, banks could easily have half what they have today," in terms of personnel, von Koskull said in an interview in London on Friday.
Nordea last week stunned unions, analysts and investors when it revealed the staff reductions, which amount to well over a tenth of the work force of the Swedish bank. Unions called the step "shocking" and "brutal."
The industry is already a lot leaner than it was before the financial crisis. The European Banking Federation estimates there are about 14 percent fewer people in finance in the region than before 2008. There are now about 2.8 million people in Europe working at banks. Nordea had about 31,500 employees in the third quarter.
Von Koskull says what Nordea is doing represents the future of banking. While speaking to analysts in London last week, he described a universe in which only the leanest, most digitally advanced and efficient banks will thrive. Firms living in the banking dark ages are already failing, he said.
"The fact that some banks -- not this bank -- have been technically insolvent every 15 years, that really does not mean that they are resilient," he said. "Resilience is something that this industry, and any bank, needs. And that is something that we have been building. And resilience is not only about capital, resilience is your operations, your systems, and everything you do."
While the upfront expense of such a transformation isn't small, von Koskull says the bank will soon be using a lot less of its income to cover costs. The ratio of Nordea's costs to its income was 51 in the third quarter. Von Koskull says that number will be in the "lower 40s" when the bank has transformed itself.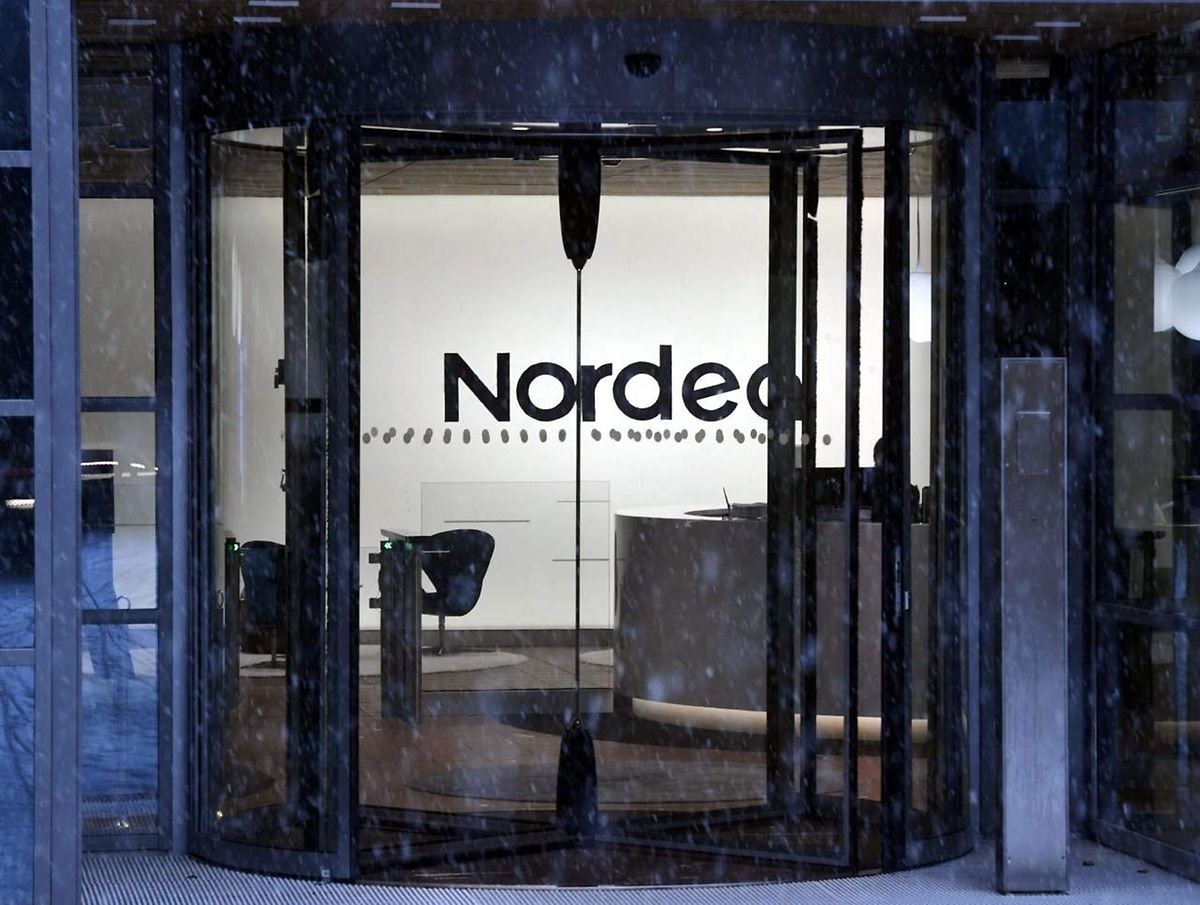 The Nordea CEO told Bloomberg that he views his bank as a pioneer in how it's looking at the fundamental shifts now gripping the industry.
"We are maybe one of the first ones," he said. "This is not a cost cut, per se, it is a way of doing business differently, where you need less people."
He said complaints from unions are hard to understand. "They know" what's coming, he said. "We've been talking about it for two years."
"I think it's very clear that it's an ongoing trend in the financial industry, given that this is an industry that is very digital," von Koskull said. "You can digitise and use AI in a very big way. Combined, of course, with a personal touch."