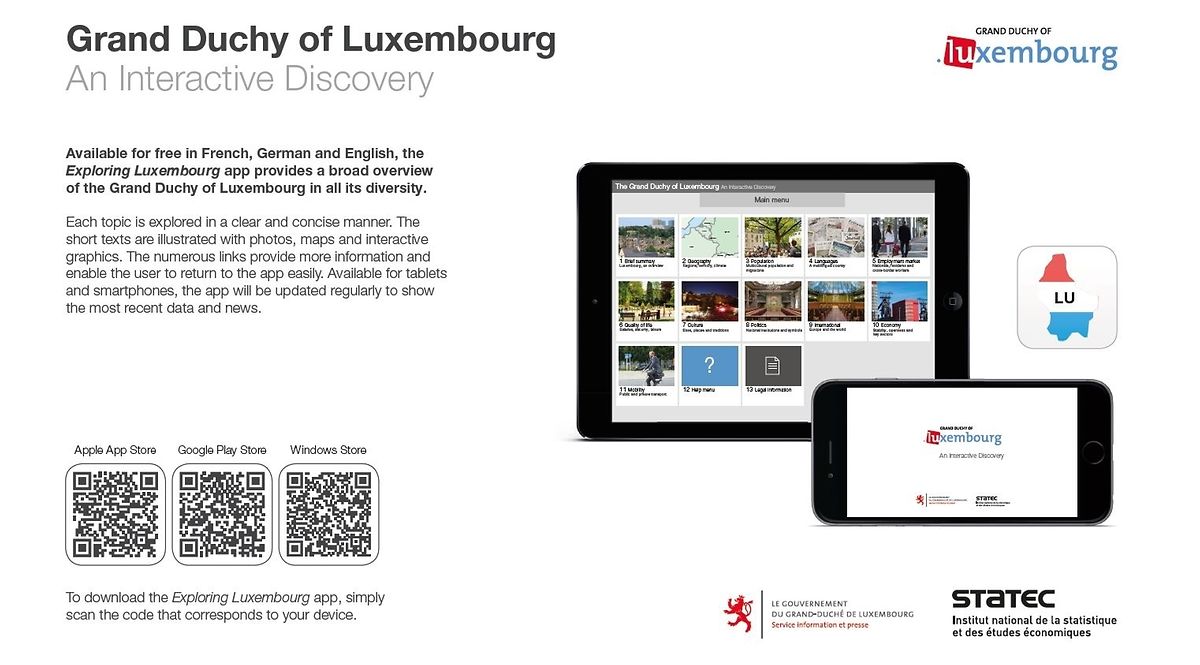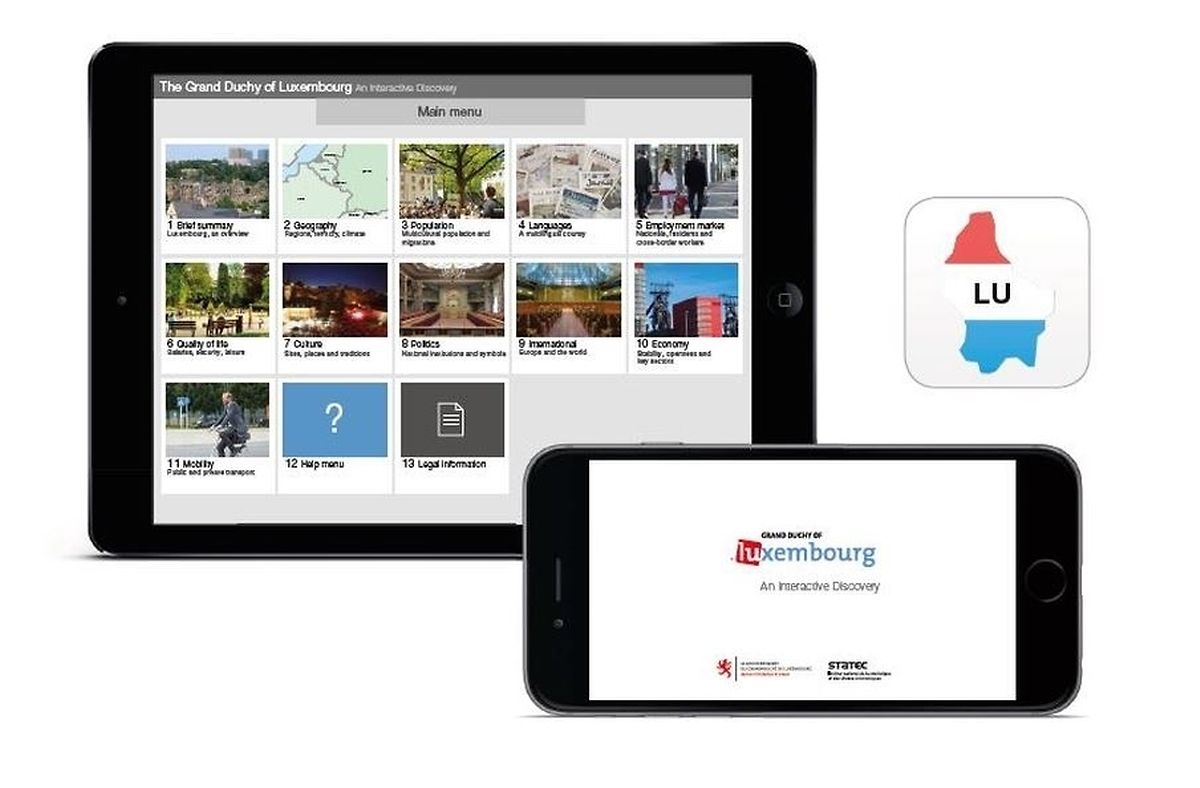 (JB) Luxembourg has launched a new application to help people to get to know the country better.
Available in French, German and English on the App Store, Google Play and Windows Store, Exploring Luxembourg aims to be a one-stop app for anyone wishing to learn more about the Grand Duchy.
The text, photos, maps and graphics it contains span a range of themes including geography, population, languages, labour, culture and mobility.
Once downloaded, the content can be accessed offline, allowing users to view it anywhere. The app can be downloaded to smartphones and tablets and will be regularly updated.