Discovery Zone programme – March 7
Discovery Zone programme – March 7
The Luxembourg City Film Festival is slowly coming to an end, but there are still some novelties left in store, for example 7 Boxes, an action packed film from Paraguay.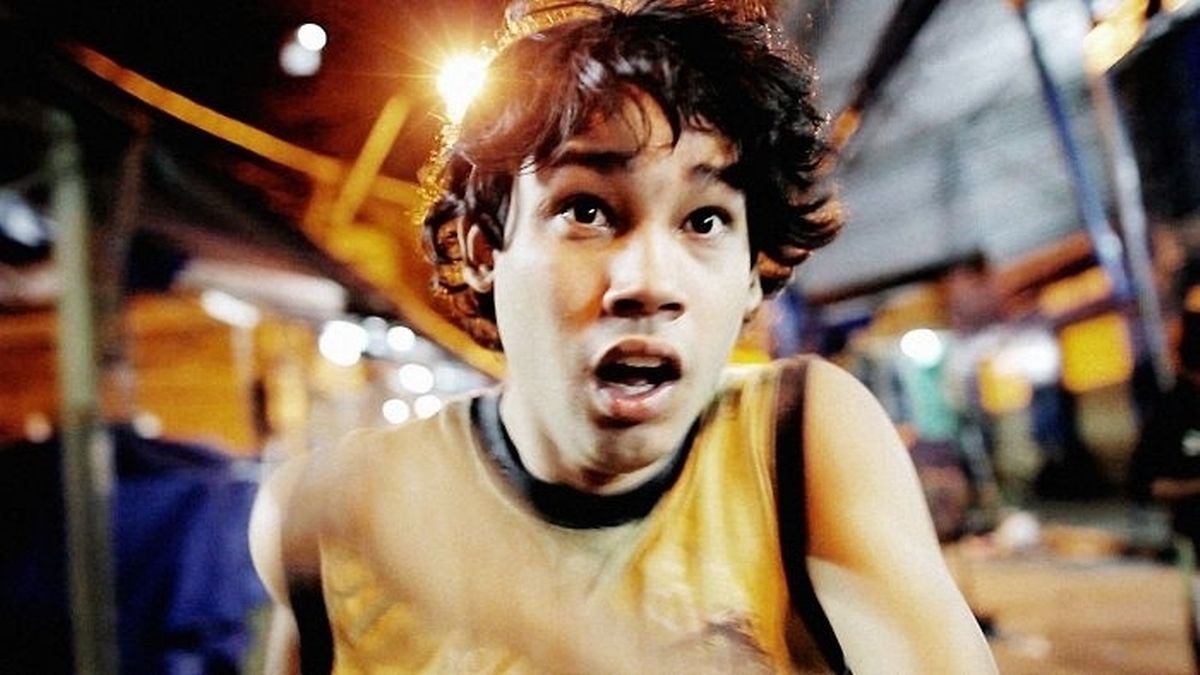 Utopia
6.30pm – Dead Man Talking: In this Luxembourg co-production a man on death row exploits the system, using his last words as a confession and appeal, delaying his sentencing for as long as possible. A dark comedy with a twist. (French without subtitles)
6.30pm – CLIP: A disturbing portrait of today's youth, Serbian director Maja Miloš shows the story of a teenage girl losing control caught up in a culture of over-sexualisation, partying and violence. This film features graphic content and is not recommended for under 18s. (Serbian with English subtitles) Read an interview with director Maja Miloš here.
9pm – 7 Boxes: Playing with the genre of classic Hollywood car chase thrillers, Paraguayan film 7 Boxes tells the story of young Victor who is on the run with a dangerous load to deliver...but his vehicle of choice is a wheelbarrow not a motorcycle. (Spanish with English subtitles)
9pm – Chasing Ice: When art meets science – the story of one man's mission to change the tide of history by gathering undeniable evidence of climate change. National Geographic photographer James Balog goes in search of evidence of the rapid disappearance of arctic ice. Read a review of Chasing Ice here.
Cinémathèque
6.30pm – The Act of Killing: This unconventional documentary looks at former members of Indonesian death squads, celebrated as heroes in their country, asking them to portray their role in genocide. The result is an unsettling and surreal journey into the minds of mass-murderers and the world they inhabit. Read a review of The Act of Killing here. (Indonesian with English subtitles)
9pm – Consuming Spirits: 15 years in the making, director Chris Sullivan painstakingly created an animated universe, using glass painting, pencil drawing, stop motion and other techniques. The result is a fascinating drama about the complex and multiplying relationships between three main characters – Earl Gray, Gentian Violet and Victor Blue.
Théâtre des Capucins
3pm – Crazy Cinématographe: The much loved Crazy Cinématographe for children is back this afternoon in the courtyard of the Théâtre des Capucins in Luxembourg City. Showing a selection of short films, this special event brings old silent film closer to a new generation of film fans.
Casino Luxembourg
12-1pm – Lunchtime Shorts: The Casino Luxembourg invites people to take an artistic lunch break with a selection of artistic short films.
CarréRotondes
8.30pm – Ich liebe l'Allemagne: This crazy evening event kicks off with German mockumentary Fraktus about a 1980s techno band of the same name...which in fact never existed, but changed the German techno scene forever. (German with English subtitles) The film is followed by a concert of French-German duo Stereo Total.