Do You Speak Hostel?
Do You Speak Hostel?
There's a language you'll want to brush up on before you finalize your travel plans: hostel accommodations. When you look at hostels or hotels online, you don't want to be fooled by what seems like a great deal.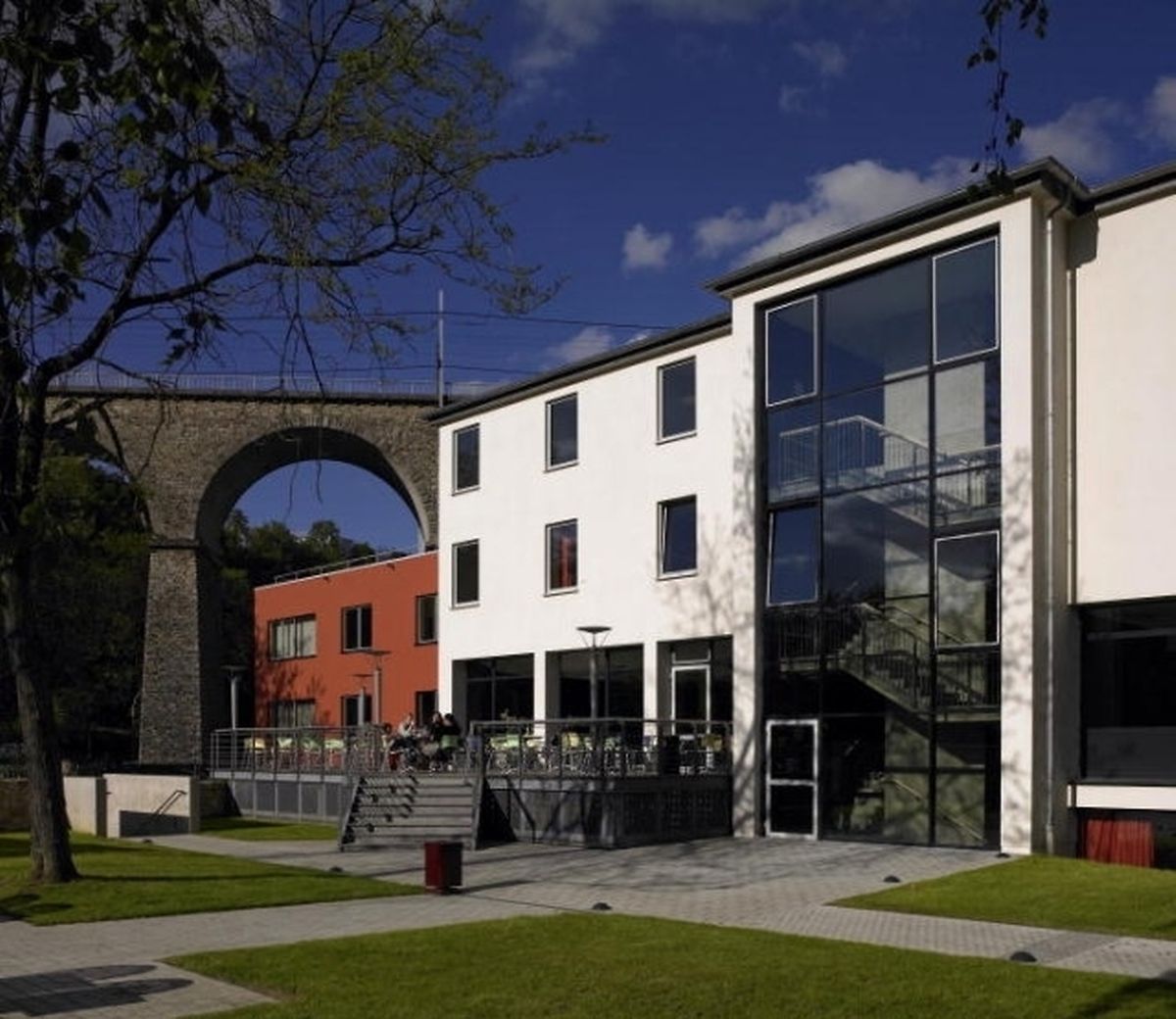 Hotels vs. Hostels
Be careful not to assume that something listed as a hotel is necessarily better quality than a hostel. It's like disregarding a college because it's not called a university. Hotels usually offer only private rooms, many with ensuite bathrooms, but it isn't hard to find a hostel that offers the same thing. Some hostels can be lavish, and some hotels can be absolutely abysmal.
Bed and Breakfast vs. Bed and Coffee
This one doesn't take a genius to figure out. Bed and Breakfasts offer a place to stay, and a bite to eat in the morning. Bed and Coffees, which are particularly common in Amsterdam, provide a bed and coffee or tea facilities, but no food.
Beds
This one is pretty basic. Private rooms are rooms that you book just for you or your group. Dorm rooms are open to everyone, until the capacity is reached. Many places offer a choice of mixed or separated-gender dorms.
Twin rooms mean one room with two twin beds. Double rooms mean one room with one bed big enough for two people. If you book a private room, you're paying for every bed inside, whether or not the sheets get turned down.
Bathrooms
Ensuite bathrooms mean there is a bathroom attached to the room you've booked.
Shared bathrooms can either be unisex or gender specific, but are usually not attached to your room.
Note: always bring shower shoes, just in case.
Internet
This one can be deceiving. If a hostel says it offers free WiFi, it means that you can access the Internet from any WiFi enabled device. If a hostel offers Internet Access, it probably means that they have computers available for you to use, usually at a cost per half hour. Buyers beware: it could be one crappy Macintosh in the corner of the lobby.
Breakfast
The difference here is between "free breakfast" and "breakfast included." Free breakfast usually means that a continental breakfast is provided in the morning. Don't get too excited: this typically consists of bread, fruit, cereal, and cheese. But if you're traveling on a budget, you'll definitely want to wake up in time for breakfast. If a hostel or hotel mentions that breakfast is included, this doesn't mean the cost is included in your booking price. Frankly, I don't know what it's included in. It will probably cost you an additional fee.
Other Things to Look For
"Linens included:" make sure that the amenities list includes linens. If it doesn't, you might want to bring your own. Sometimes places will charge you a rental fee or a deposit for the sheets that you put on your bed.
Towels: If the hostel lists towels, you're good to go. If it doesn't, you'd better bring your own. Some places will let you rent towels from the front desk, and there's really no way to tell whether the "towels included" are free, but if you have to rent, it probably won't cost more than 1 or 2 Euro. You can also find travel sized towels and shammies that are super absorbent and easy to pack.
Reception: Remember that 24 hour reception doesn't necessarily mean 24 hour check-in. Give yourself plenty of time to check into a hostel. Also, if the hostel doesn't list 24-hour reception, you may miss out on the nightlife or risk being locked out for the night.
Lockers: this is different from luggage storage. Luggage storage is typically secure, but you'll want to use a small lock for your backpack or suitcase. This is a good thing to note if you have some last minute things to do in the city after you have to check out. Lockers are another story. Like towels, lockers can be a bit of a crapshoot. Sometimes the lockers come free with your rooms, and sometimes you have to rent the space from the desk. If a hostel does not list lockers on their list of amenities, you should be prepared to carry your stuff with you at all times (or get the names and addresses of everyone staying in your room). Of course, if you've rented a private room, or your group has filled the entire dorm in a hostel, you should be okay to just lock up the room when you leave.