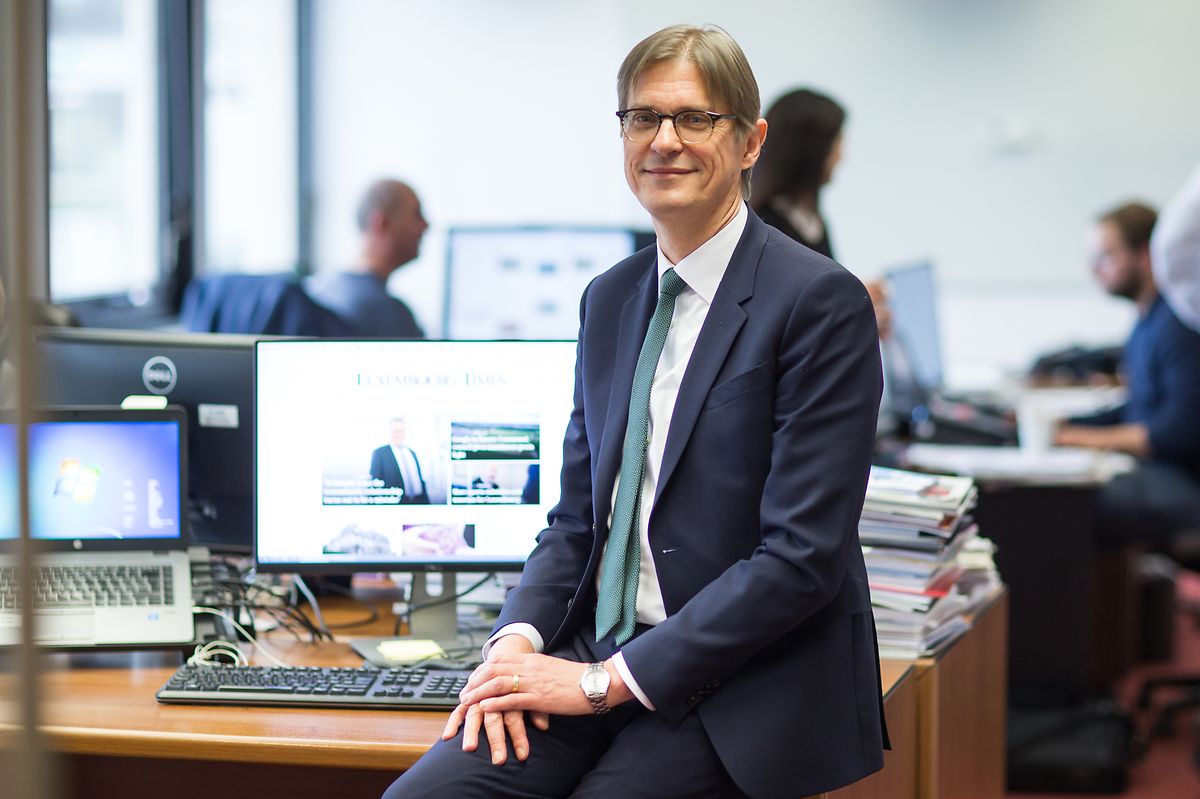 The new editor-in-chief of Luxembourg Times, Douwe Miedema, is a Dutch national and an experienced journalist. Photo: Guy Wolff
The Luxembourg Times, the country's leading English-language online newspaper, has named Douwe Miedema as its new editor-in-chief.
Miedema is an experienced journalist, who worked for Reuters for 15 years, covering banking, economics, and financial regulation. He was most recently employed as a spokesman at the European Stability Mechanism (ESM).
"I'm honoured and excited to lead the Luxembourg Times. Luxembourg is rapidly becoming more international, and English speakers here deserve a high-quality digital news service covering business, EU matters, politics and life in Luxembourg," he said.
"Working in the tradition of its venerable parent publication, the Luxemburger Wort, I will aim to make the Luxembourg Times the English-language online newspaper of choice. We will bring you the latest news, insightful analysis and investigative reporting".
I will aim to make the Luxembourg Times the English-language online newspaper of choice

Douwe Miedema
Miedema, a Dutch national, started working for Reuters in Amsterdam in 2000. He then was based in Frankfurt and Zurich, before becoming Chief Correspondent Investment Banking and M&A in London in 2008, where he covered the financial crisis for more than four years. His final posting for Reuters was in Washington D.C. Before Reuters, he worked in Public Relations at the Dutch Central Bank.
Miedema came to Luxembourg in 2015, to work as a spokesman and speechwriter for the ESM and is now happily based in the quartier Gare. He has a Master's in Philosophy from Utrecht University. He is married and has three adult children.
The Luxembourg Times was set up in November 2017. Twice a day, over 12,000 readers receive the newsletters containing the most important economic and political events. With 123,000 unique visitors, the online newspaper has a readership reaching far beyond the English-speaking community.
---
Get the Luxembourg Times delivered to your inbox twice a day. Sign up for your free newsletters here.