Dozens dead as Ukraine claims control of Donetsk airport
Dozens dead as Ukraine claims control of Donetsk airport
Ukraine said Tuesday it had recaptured the airport in the eastern city of Donetsk after a day of air strikes and fierce gun battles with pro-Moscow separatist militants that left dozens of people dead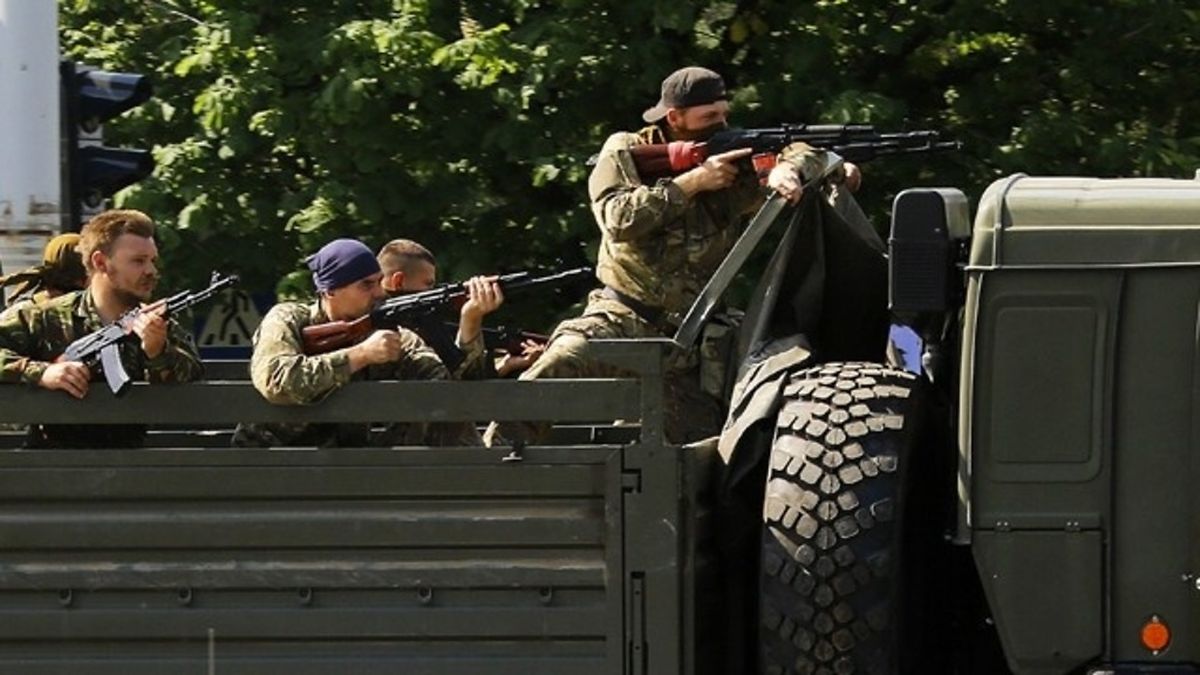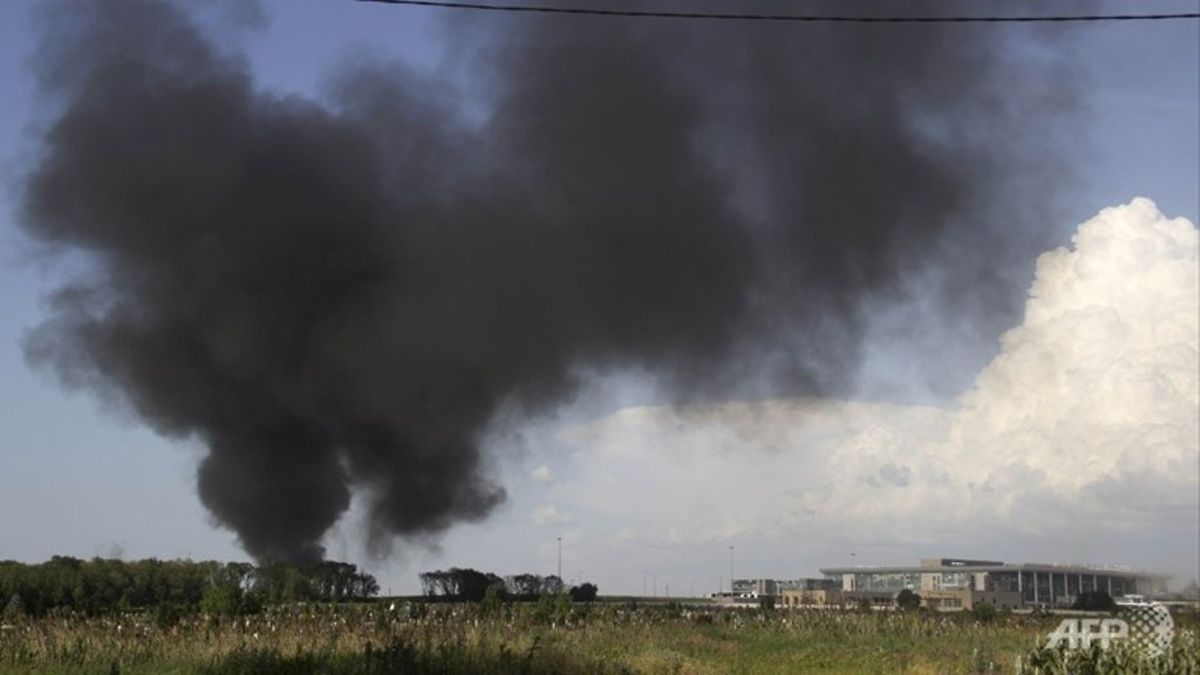 (AFP) Ukraine said Tuesday it had recaptured the airport in the eastern city of Donetsk after a day of air strikes and fierce gun battles with pro-Moscow separatist militants that left dozens of people dead.
Caught up in the drama in Donetsk were a team of international monitors with the OSCE who have gone missing after being detained at a checkpoint.
As fear gripped the city's streets, Russian President Vladimir Putin called on Ukraine to end its "punitive" operation in the rebel-held east and for talks between Kiev and the insurgents.
The battle for the main transport hub in Ukraine's industrial heartland erupted Monday just hours after president-elect Petro Poroshenko vowed to take a tough stand against the "terrorists".
"The airport is under our full control. The enemy suffered heavy losses. We have none," Interior Minister Arsen Avakov said.
He said however the military was continuing its operation and AFP journalists reported hearing sporadic gunfire and explosions during the day.
US President Barack Obama called the president-elect and offered him "the full support of the United States" but UN Secretary General Ban Ki-moon urged Ukraine to use "exclusively peaceful means" to regain control in the east.
Makeshift blockades
Donetsk mayor Oleksandr Lukyanchenko said two civilians and 38 combatants had died and another 31 were wounded, including Russians and possibly Chechens.
An AFP correspondent reported seeing body parts and blood splattered near a bullet-riddled truck on the airport road, where makeshift blockades had been set up with dumper trucks and piles of tyres.
The streets of Donetsk were eerily deserted as people stayed inside, and shops and restaurants shut early.
"The people around here don't know what is going on. Everyone says something different," said one resident called Sergei.
"It is terrifying."
Combat jets and helicopter gunships struck the airport terminal Monday after it was seized by scores of gunmen just a day after Ukraine's presidential election won by Poroshenko.
The OSCE, which has played a key role in trying to end the crisis, said it had lost contact since Monday with four monitors -- a Dane, an Estonian, a Swiss and a Turk -- while on patrol in Donetsk.
An official in Vienna said they had been held at a checkpoint before contact was lost, while a Turkish foreign ministry official said: "We have learnt through unofficial channels they are safe and sound." The Danish government confirmed that one of their nationals is among those being "detained".
The OSCE meanwhile announced that two Ukrainian journalists accused of "spying" were take hostage by separatists in the Luhansk district.
The organisation said the pair and their driver were abducted on May 25 and held by pro-Russia rebels in an occupied building.
Monday's air strikes represented the most forceful action yet by Kiev in its battle to crush a bloody rebellion that has raged in the coal and steel belt since early April, threatening to plunge the former Soviet state into all out civil war.
Its action also revived tensions between Kiev and Moscow, which had initially said it was ready to work with the new leader of its western neighbour.
In his first comments on Ukraine since Sunday's election, the Kremlin said Putin called "for an immediate end to the military's punitive operation in southeastern regions and the establishment of peaceful dialogue between Kiev and regional representatives".
'Visit not being considered'
Poroshenko said Monday the military would press on with its offensive against the insurgents who now control about a dozen cities and towns in the east.
And he insisted there would be "no talks with terrorists" who he said were trying to turn Ukraine into another Somalia.
The 48-year-old pro-Western chocolate tycoon also said he was ready to engage with the Russian leadership and was optimistic a meeting with Putin could be arranged soon.
But Russian Foreign Minister Sergei Lavrov -- who initially said Moscow was open to "pragmatic dialogue" with the new leader -- declared that a visit by Poroshenko was "not being considered".
On Tuesday, Ukraine's foreign ministry summoned an official from the Russian embassy in protest at "armed terrorists" being allowed to enter Ukraine from Russia.
Sunday's election had been viewed as crucial if Ukraine was able to turn the page on months of turmoil that unfolded following the February ouster of Kiev's pro-Kremlin leadership by a pro-EU protest movement.
Kiev and the West accuse Russia of pulling the strings of the insurgents who took up arms against the central government in the wake of the Kremlin's seizure of the Black Sea peninsula Crimea in March.
The United States and its allies had warned of another round of sanctions against Moscow if it meddled in Sunday's election, which saw Poroshenko declared the clear winner with 54 percent.
In the days before the poll, Russia also announced it had started withdrawing from Ukraine's border around 40,000 soldiers whose presence had raised Western suspicions it could be planning to invade.
The insurgency, which has now cost around 200 lives, thwarted polling in much of the east and rebels have defiantly refused to recognise Poroshenko's election.
But Western leaders have hailed the outcome and German Chancellor Angela Merkel said it was now time to "continue the path of internal reconciliation".
As well as trying to end the unrest and introduce constitutional reforms to address the concerns of the Russian minority, Poroshenko must also try to avert economic collapse after years of Soviet-era mismanagement and rampant corruption.
Ukraine is also trying to negotiate a deal to prevent Russia from cutting off gas supplies from next week if it fails to pay a multi-billion dollar bill.
Don't miss out on the news – sign up to receive the wort.lu newsletter in English delivered to your inbox six days a week.