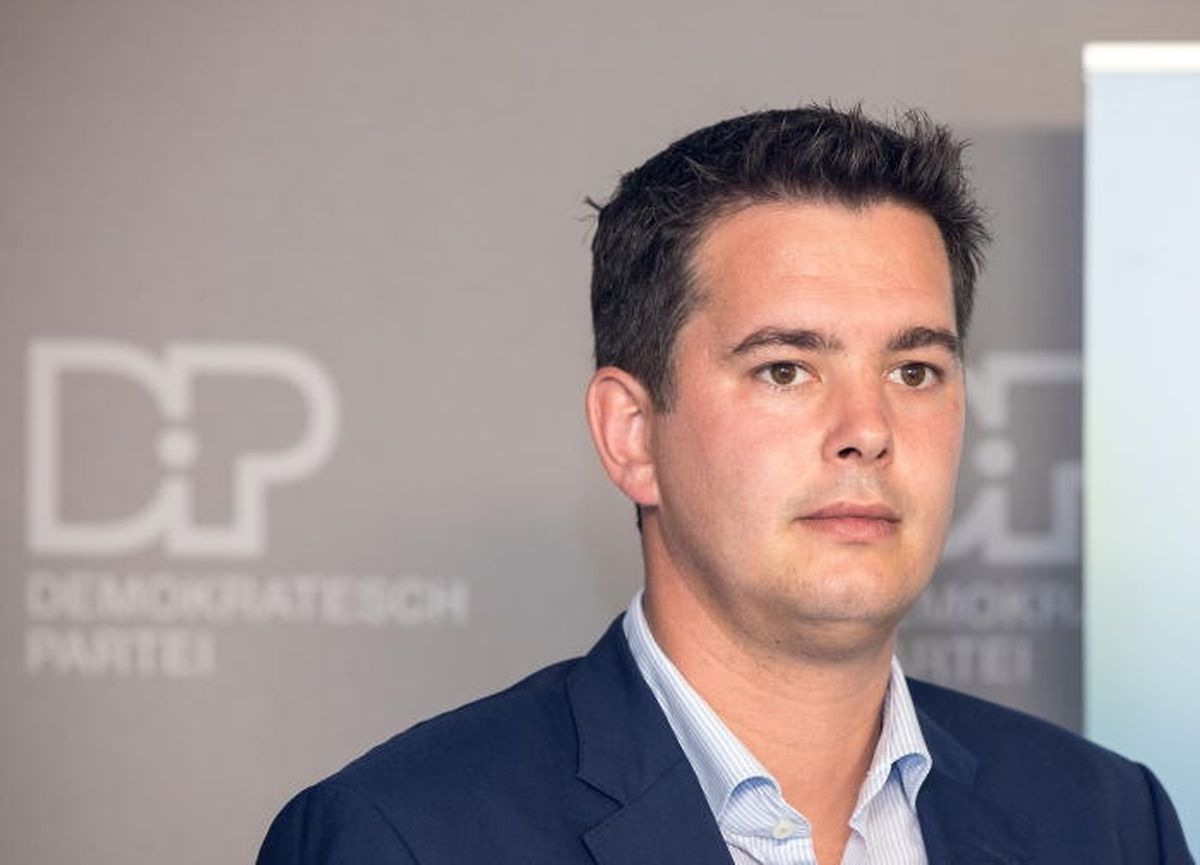 Lex Delles became the youngest mayor in Luxembourg at the age of 29 Photo: Guy Jallay
Luxembourg's Democratic Party (DP) has now announced its full candidate list for this year's national election.
The last electoral district to be announced was the east, with Lex Delles and Gilles Baum leading.
Delles has been the mayor of Mondorf since 2014, when he became the youngest mayor in Luxembourg at the age of 29.
He was elected to parliament after the 2013 legislative elections and presides the commission for education, childhood and youth.
Baum, from Junglinster, also entered parliament in 2013 and became general secretary for the party in 2014. He is the president of the commission for family and integration.
The other DP candidates for the eastern district include Carole Hartmann, Claude Schommer, Edith Jeitz, Jacques Sitz and RTL presenter Monica Semedo.
The national elections will take place on 14 October, and each party puts forward its list of candidates representing the central, northern, eastern and southern electoral districts.
Parties usually designate one or two top candidates for each of the four constituencies, as well as one national top candidate.
While in the past the DP has put forward one top candidate for each district, the party is, for the first time this year, listing two top candidates – something only the Greens (déi gréng) have done so far.
The candidates will be confirmed on 3 May at the party's national congress.
The leading candidates for the DP's central list are prime minister Xavier Bettel and integration minister Corinne Cahen.
Finance minister Pierre Gramegna and education minister Claude Meisch lead for the south and housing minister, Marc Hansen, and minister of agriculture and consumer protection, Fernand Etgen, lead for the north.