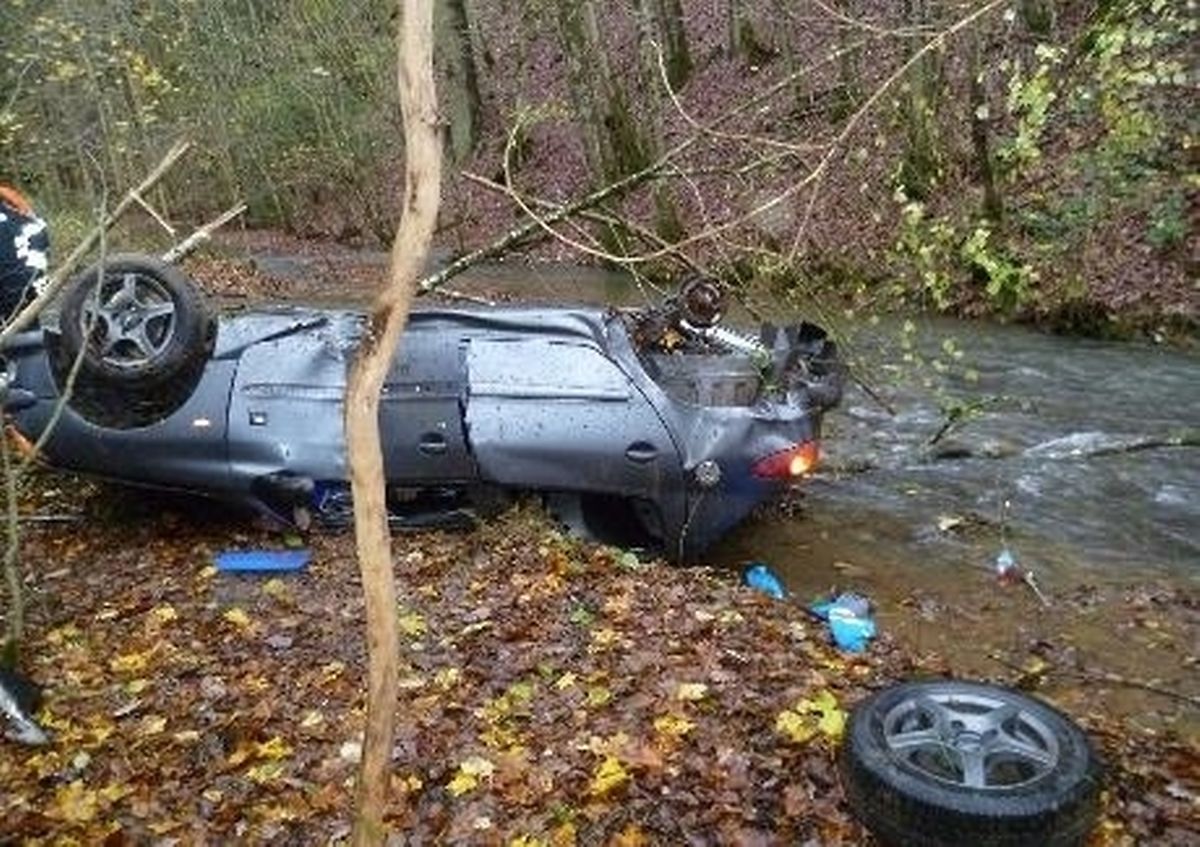 (ADW) A driver had a very lucky escape late Thursday afternoon after losing complete control of their car as it plunged down a slope before landing upside down right by a river.
The dramatic accident happened at about 4pm on a stretch of road between Büderscheid and Heiderscheidergrund.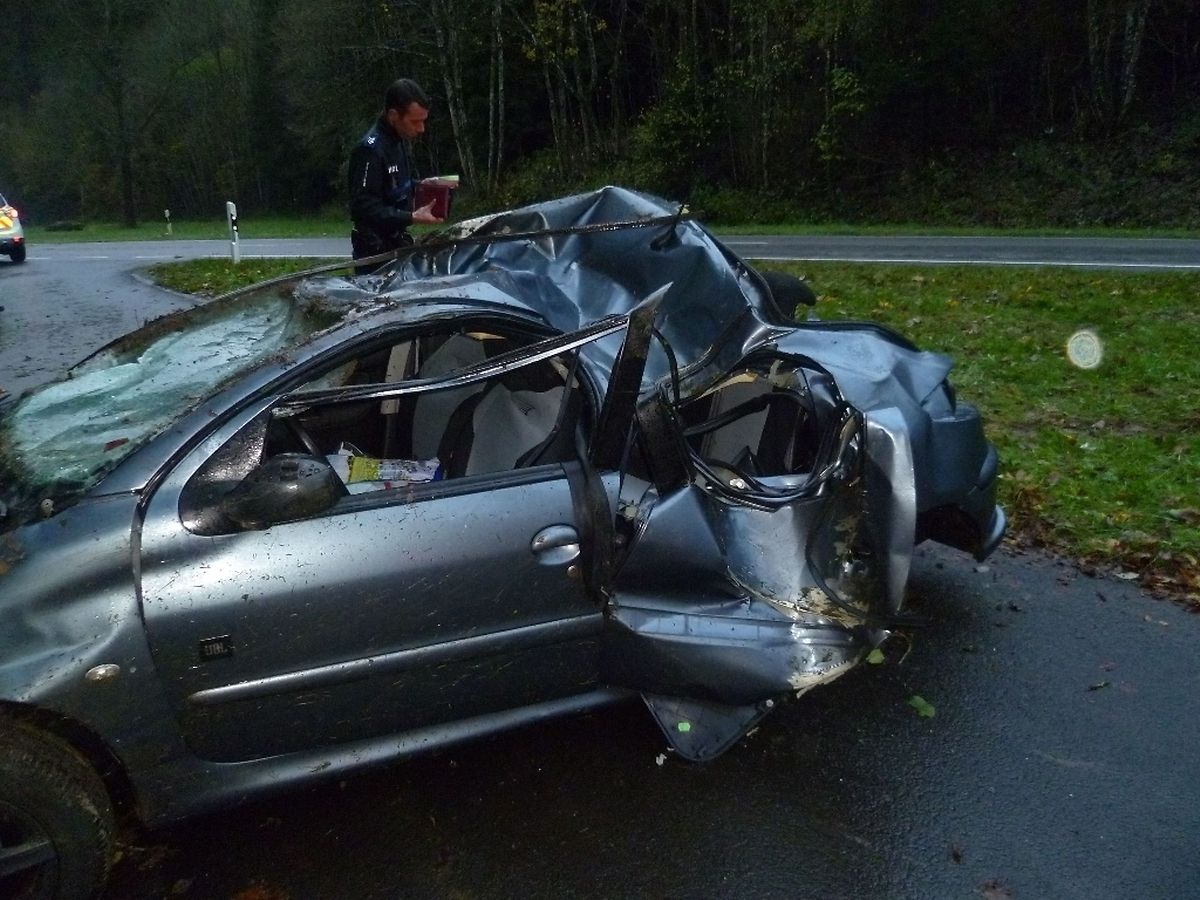 Due to a slippery wet road the motorist lost control of the vehicle as it spectacularly swerved across a rest area and slid down a river embankment, crashed and flipped over onto its roof.
The car was completely destroyed but luckily the driver managed to escape the wreckage without aid suffering light injuries, and was transported to hospital by ambulance.