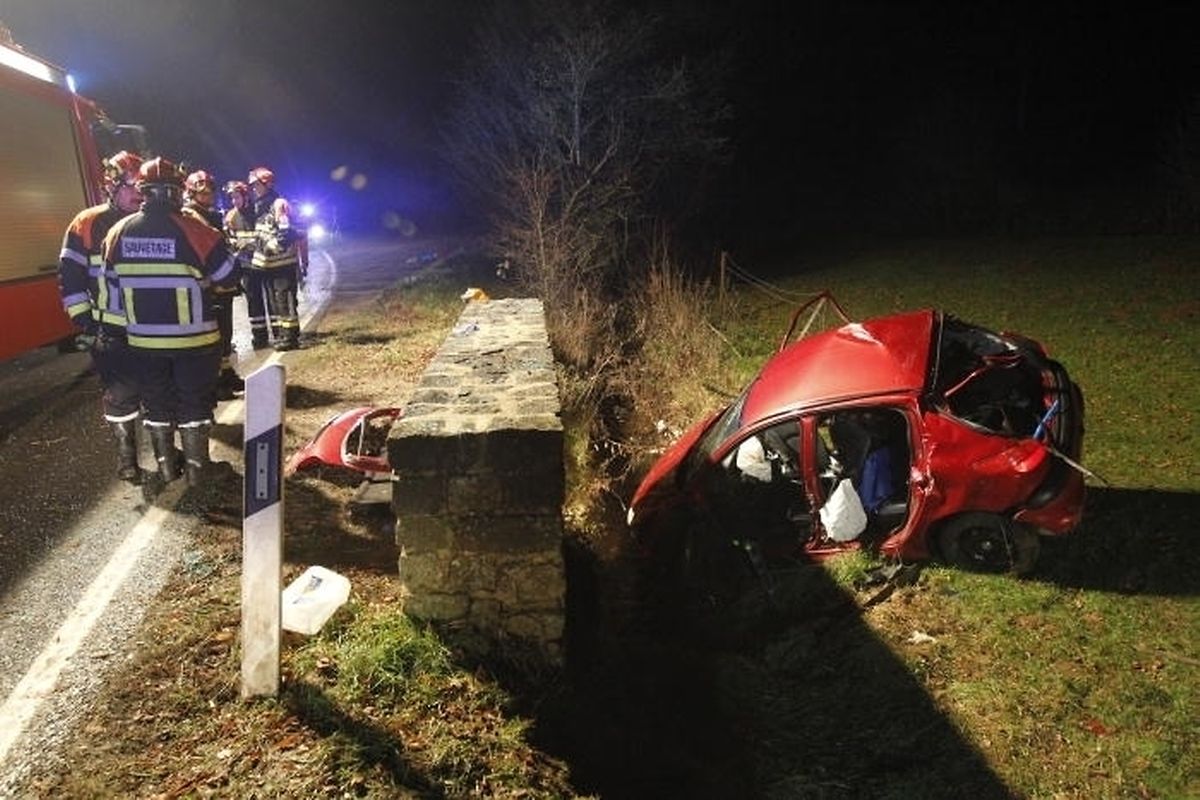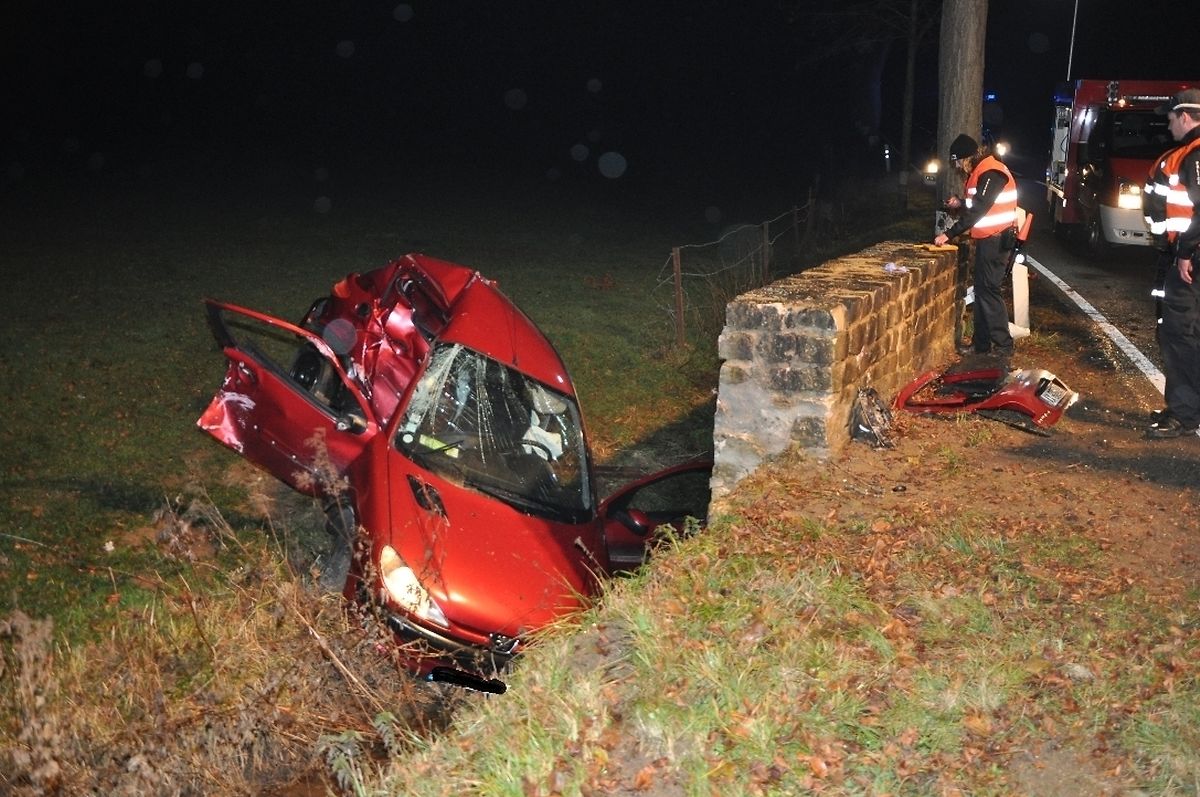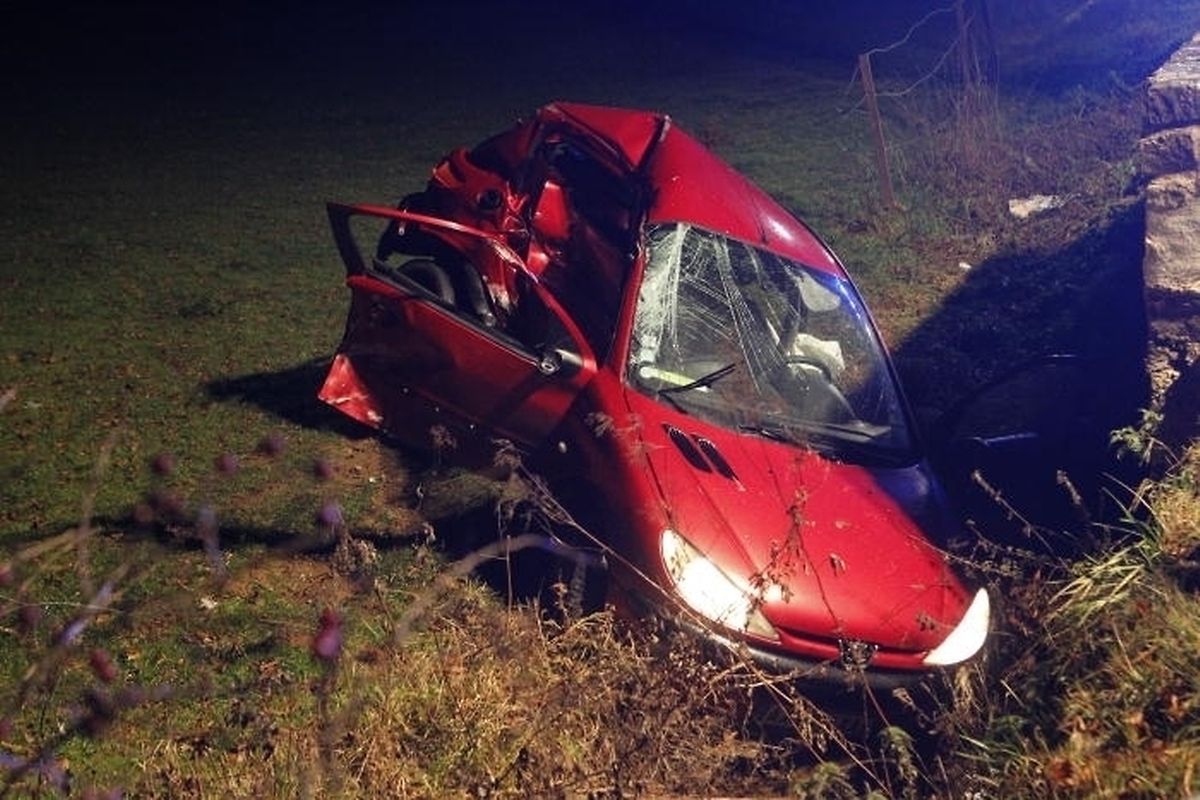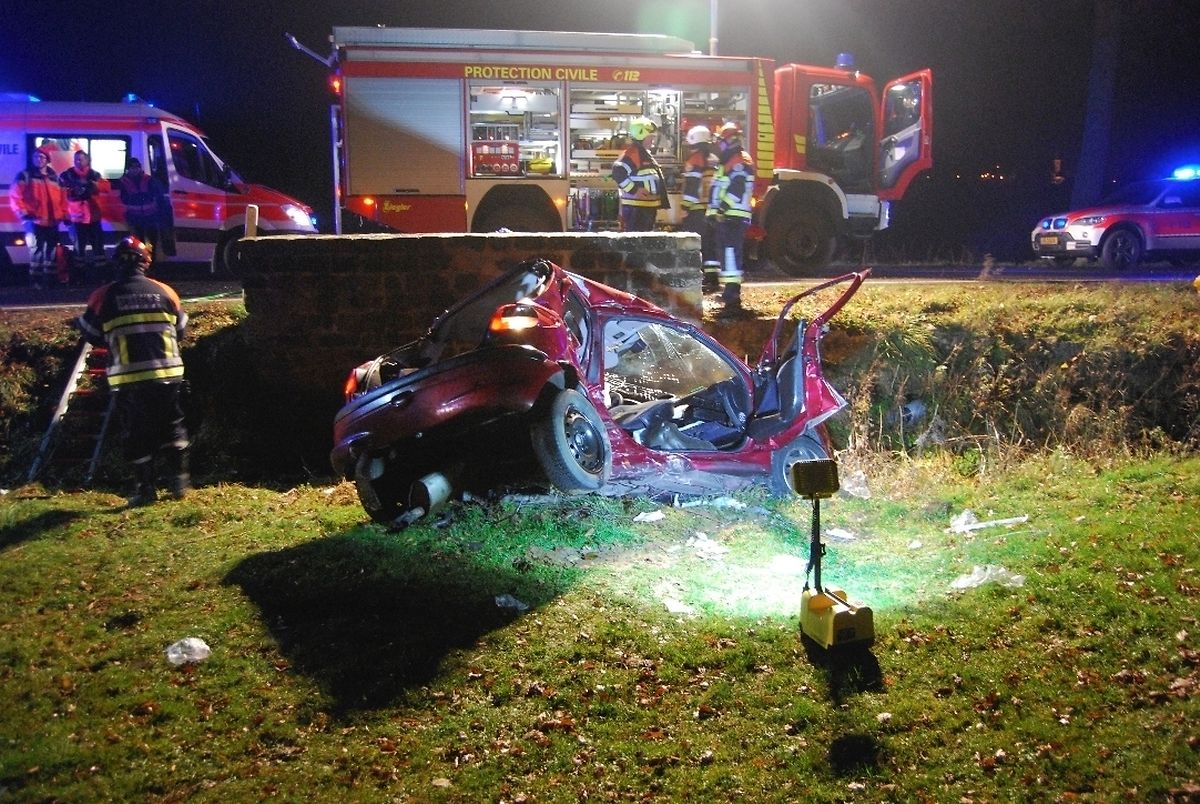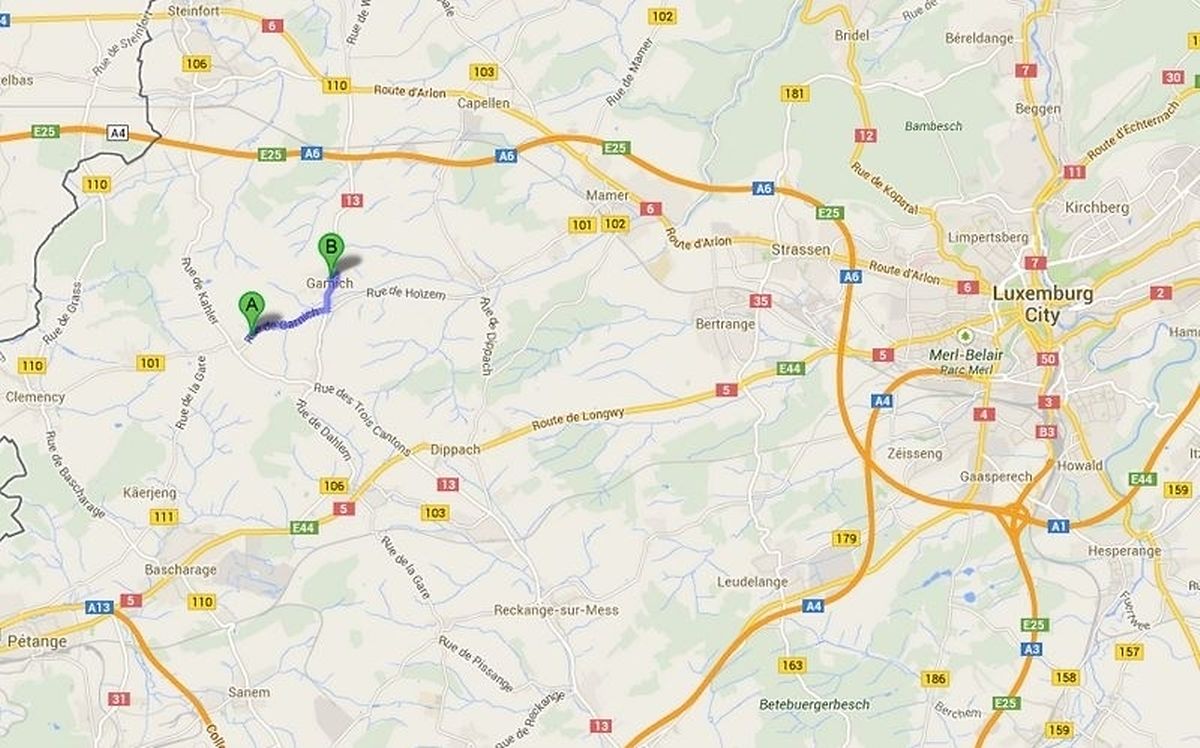 (ADW) A driver is in a critical condition after a serious crash on Wednesday evening between Hivange and Garnich.
The incident happened on the CR101 at about 6pm when a man driving a Peugeot 206 lost complete control of the car, veered off the left side of the road, dropped down a steep slope before crashing to a halt in a ditch.
The driver, and sole occupant, was critically injured in the accident and rushed to hospital. His Peugeot was completely destroyed.
During the rescue and salvage operation, the CR101 had to be completely closed to traffic in the area.