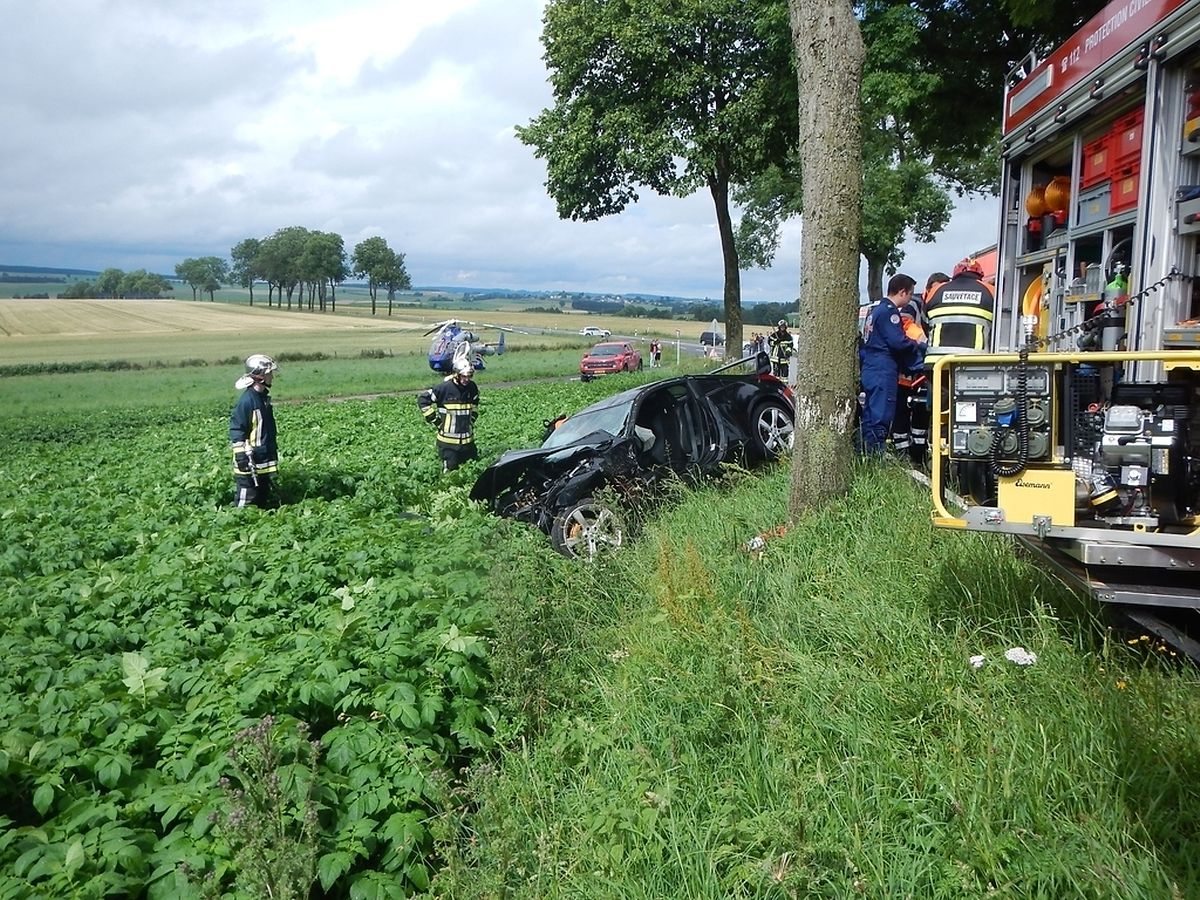 Das Fahrzeug wurde bei dem Aufprall komplett zerstört.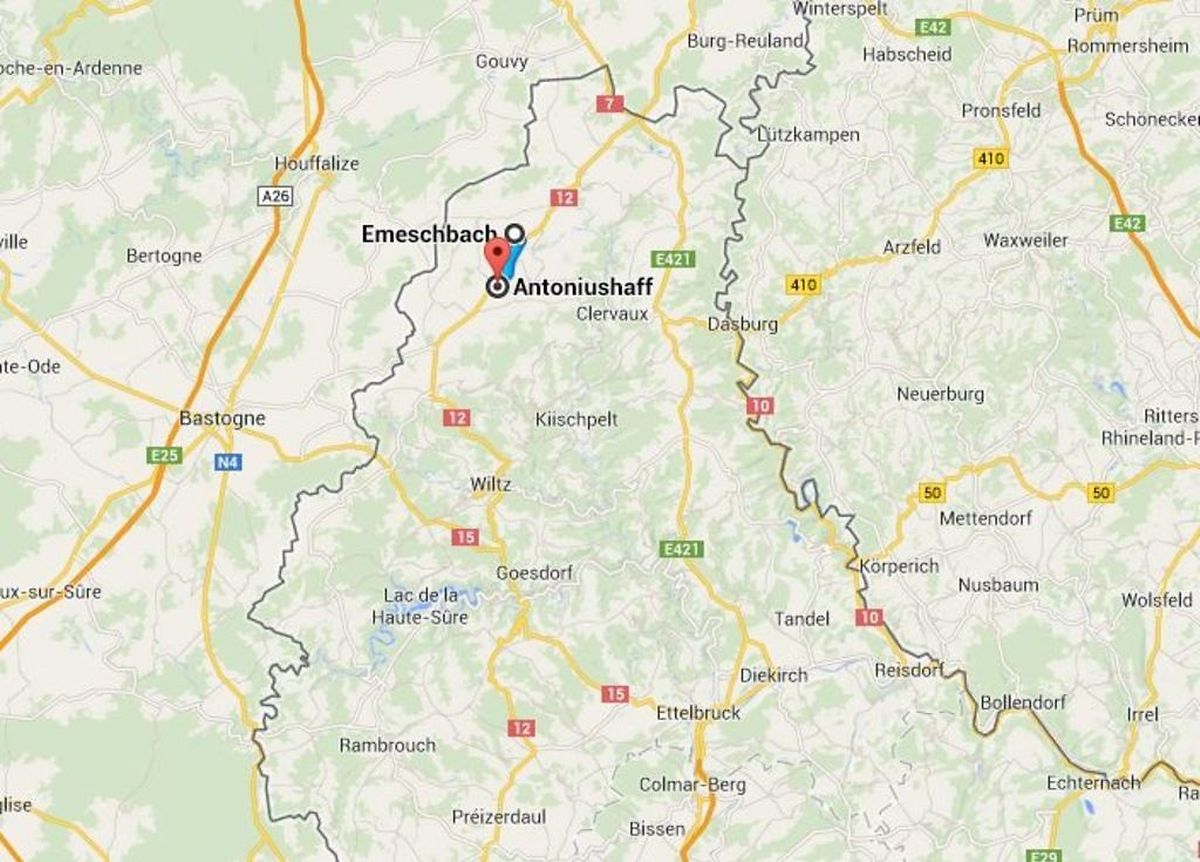 A driver was injured and trapped in his car on Sunday after skidding and crashing into a tree in the far north of the country.
The incident happened on a route between the small towns of Emeschbach and Antoniushaff in the afternoon when a driver is reported to have complete lost control of his car on a bend before swerving and smashing into a tree in such a way that it trapped him inside the vehicle.
A Luxembourg Air Rescue helicopter was drafted in and once the injured driver was freed from the wreckage, he was flown to hospital. His condition is not known at this stage.
According to police, it is like that a combination of an oil patch on the road and "inappropriate speed" were the cause of the accident.
During the rescue and clean-up operation, the road was completely blocked to traffic.
Don't miss the news – sign up to receive the wort.lu newsletter in English delivered to your inbox six days a week.