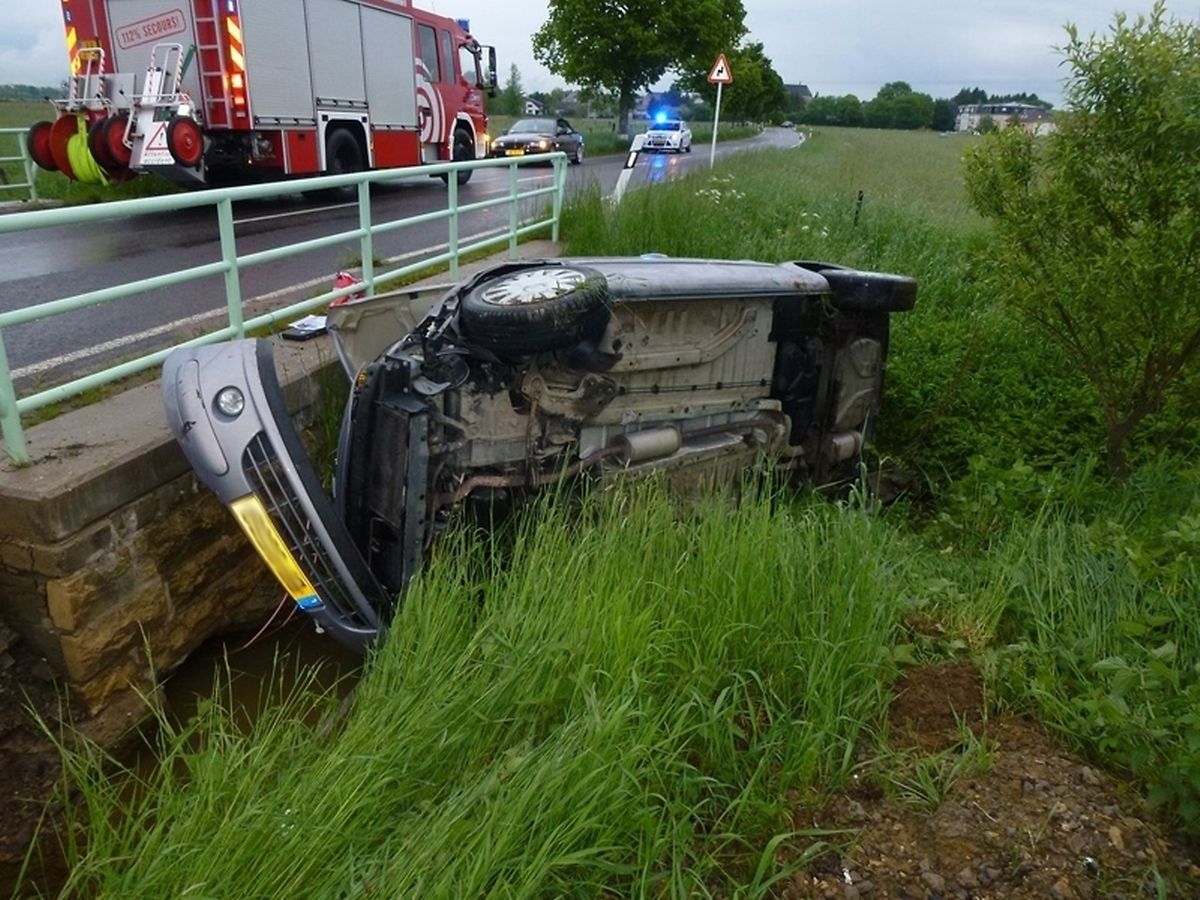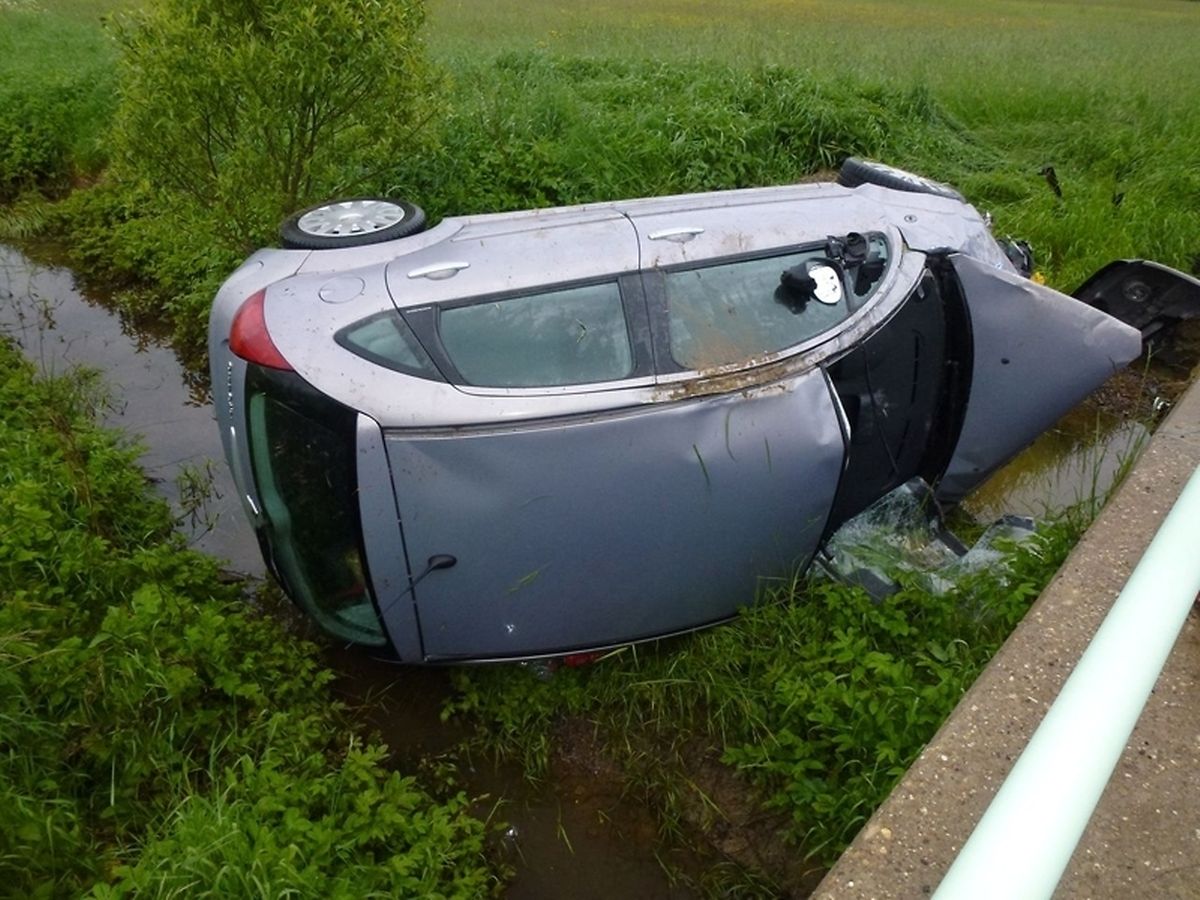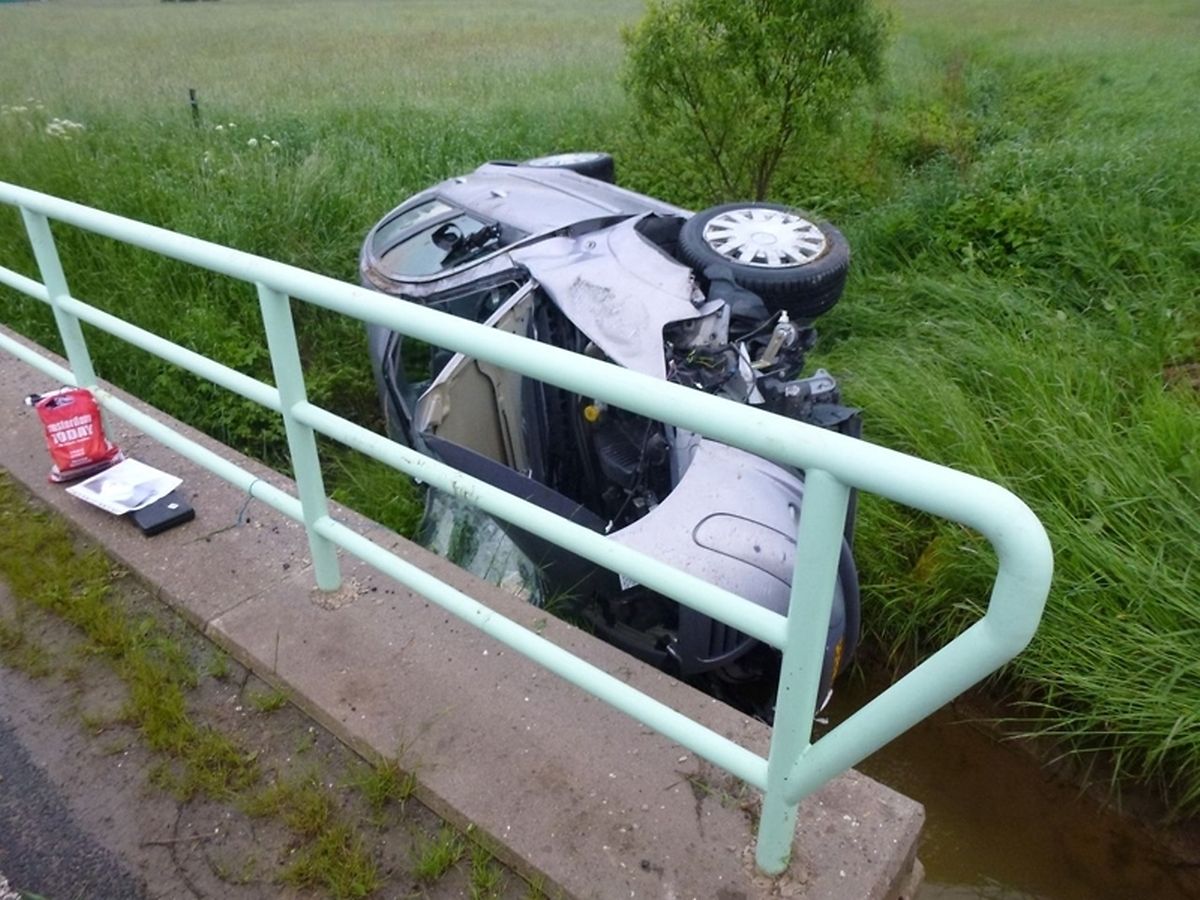 (ADW) A driver was injured when his car slammed into bridge railings and plunged into a ditch below on Wednesday.
The incident happened at about 8.30pm on a stretch of road between Bettembourg and Peppange when a driver appeared to lose control of his car, crash into bridge railings before being thrown over them, and plunging into a ditch below. The car finally came to a stop, landing on its side.
Despite being injured, the driver was able to free himself from the wreckage.
Emergency services quickly arrived and transported him to hospital.