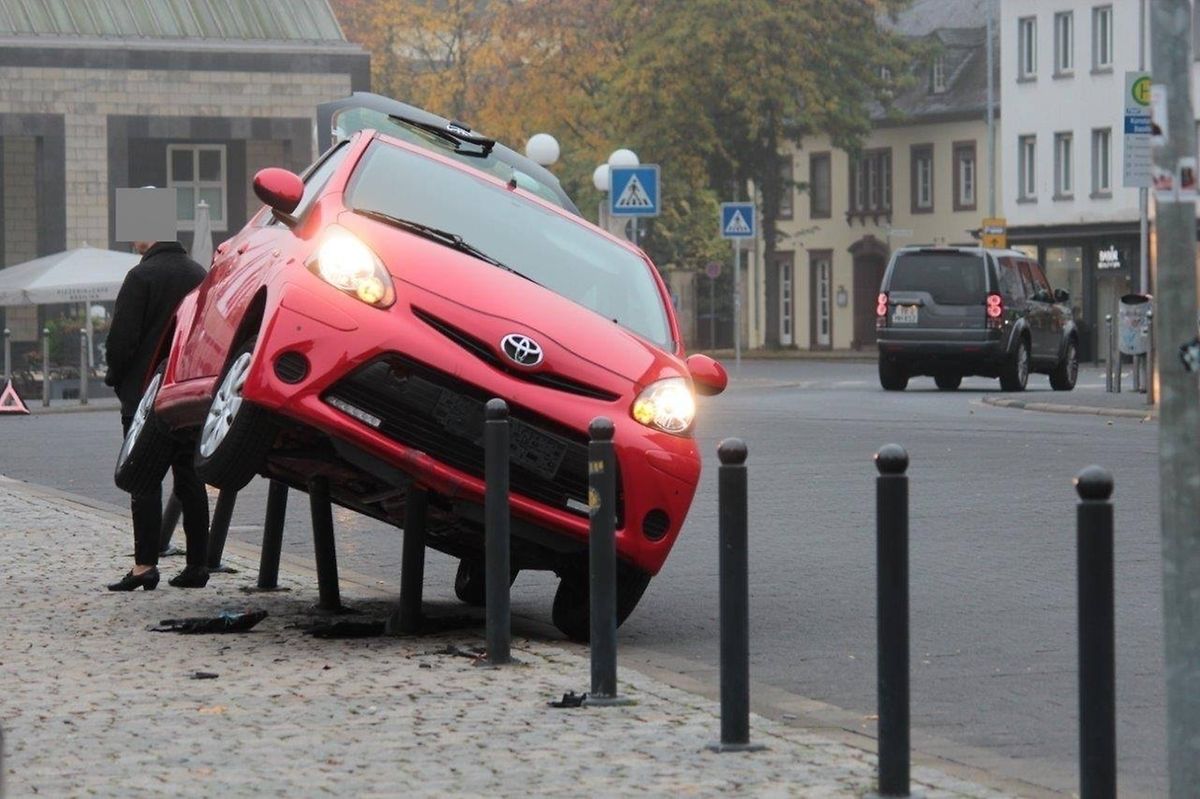 A motorist pulled off an impressive parking manoeuvre when she accidentally parked her car on two wheels.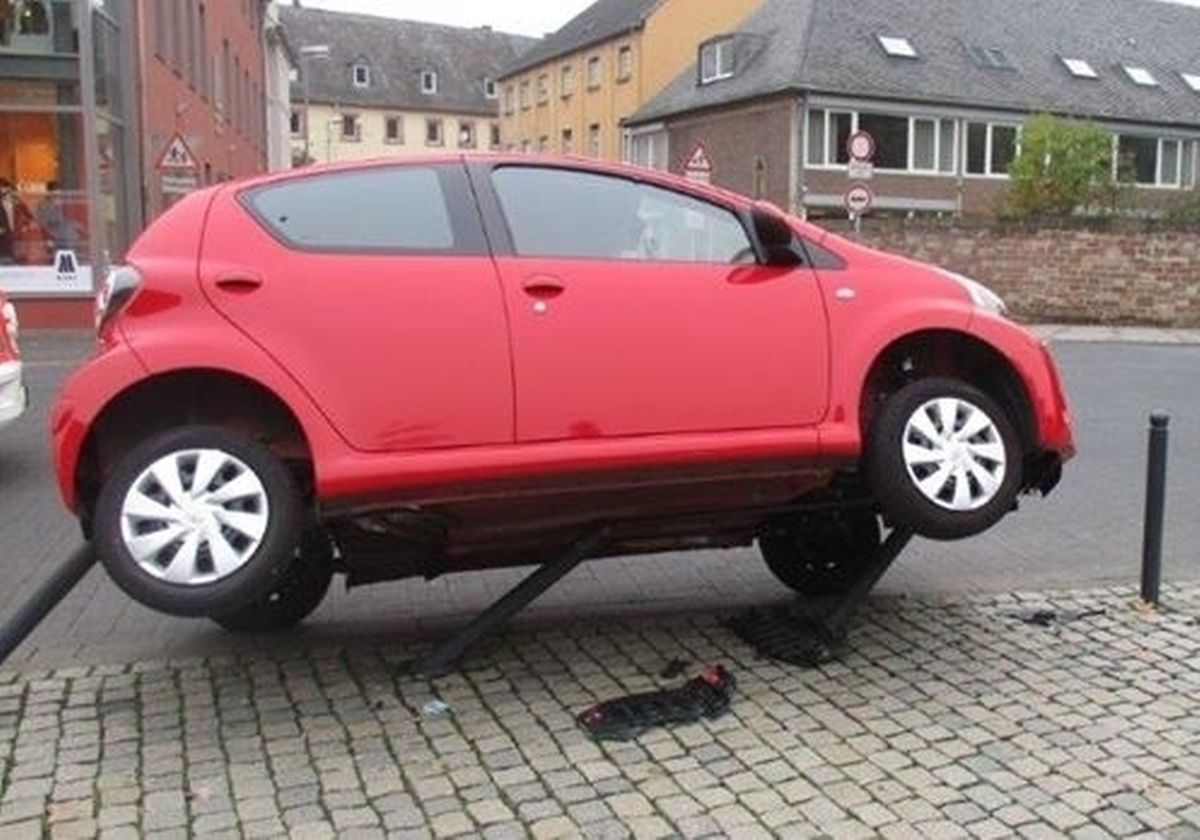 The incident happened in Trier, Germany, where the 73-year-old driver of a Toyota reportedly veered off the road and onto a pavement where it became jammed on some posts.
The vehicle had to be removed by crane. The driver suffered minor injuries.