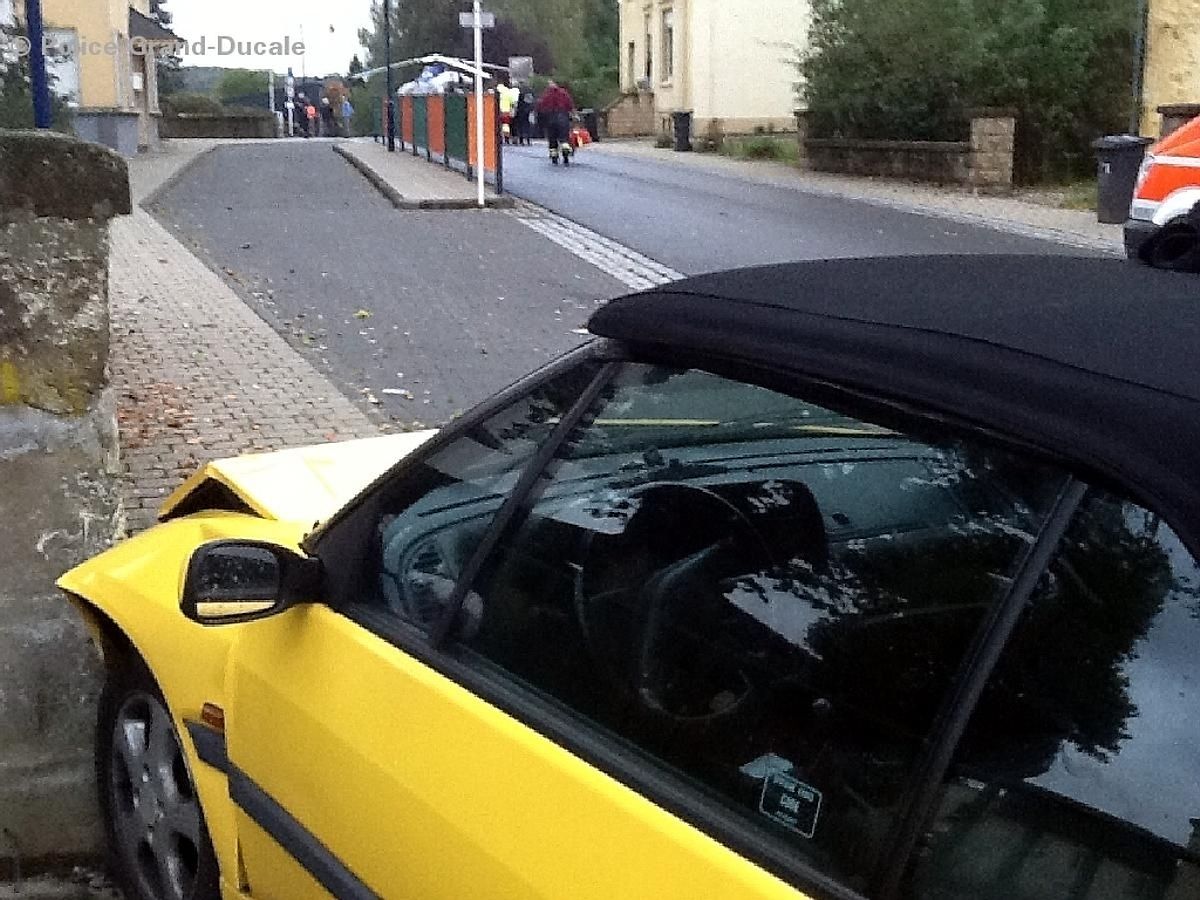 (ADW) A car driver was seriously injured after suffering a seizure at the wheel and crashing in Rédange-sur-Attert.
The incident happened on Tuesday and according police reports the motorist suffered a 'seizure attack' causing him complete loss of control of the vehicle which then crashed with force into wall.
Emergency services quickly arrived and at first it was thought that the driver was dead. However it was reported that about an hour later successful resuscitation had been administered.
He was then flown to hospital in a critical condition suffering also from physical injuries caused by the accident.