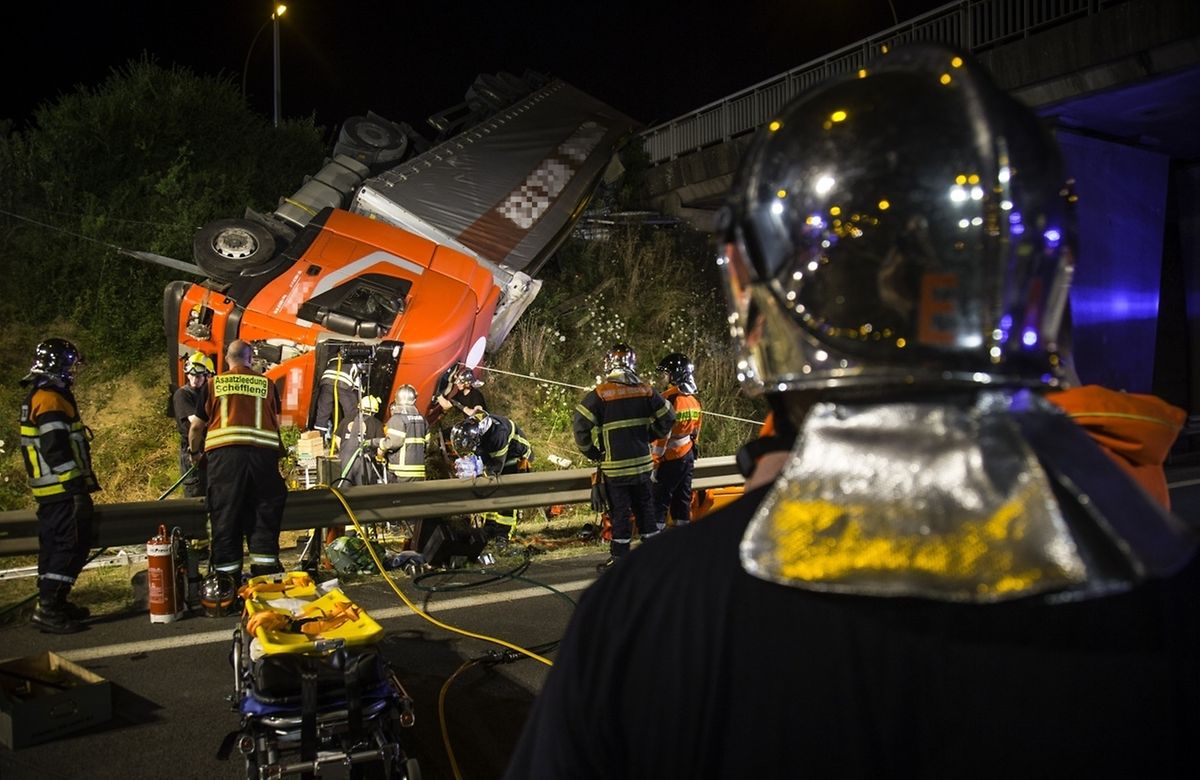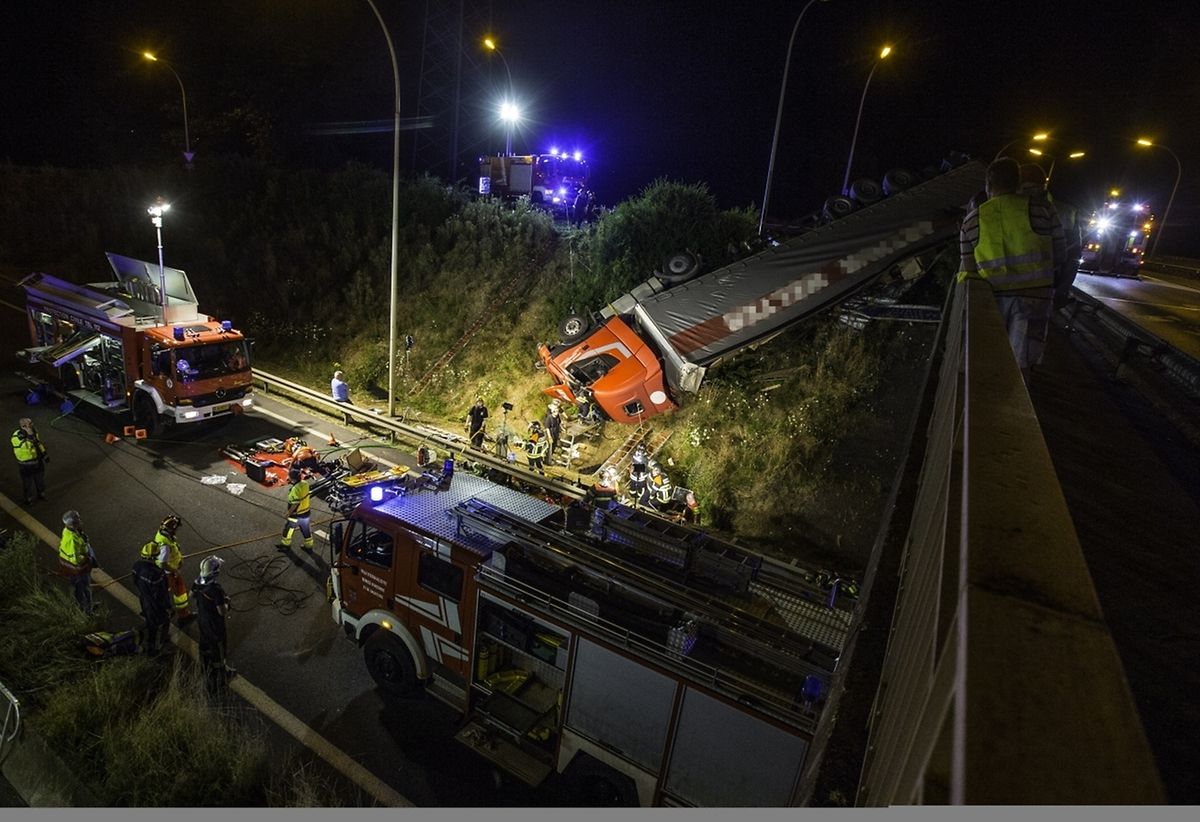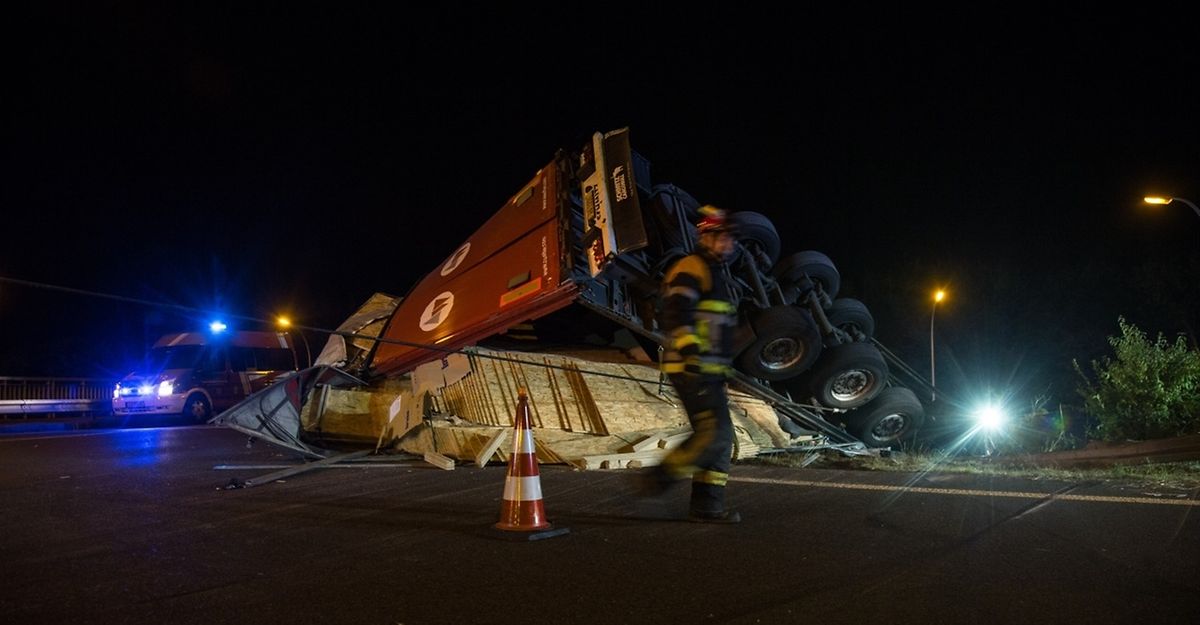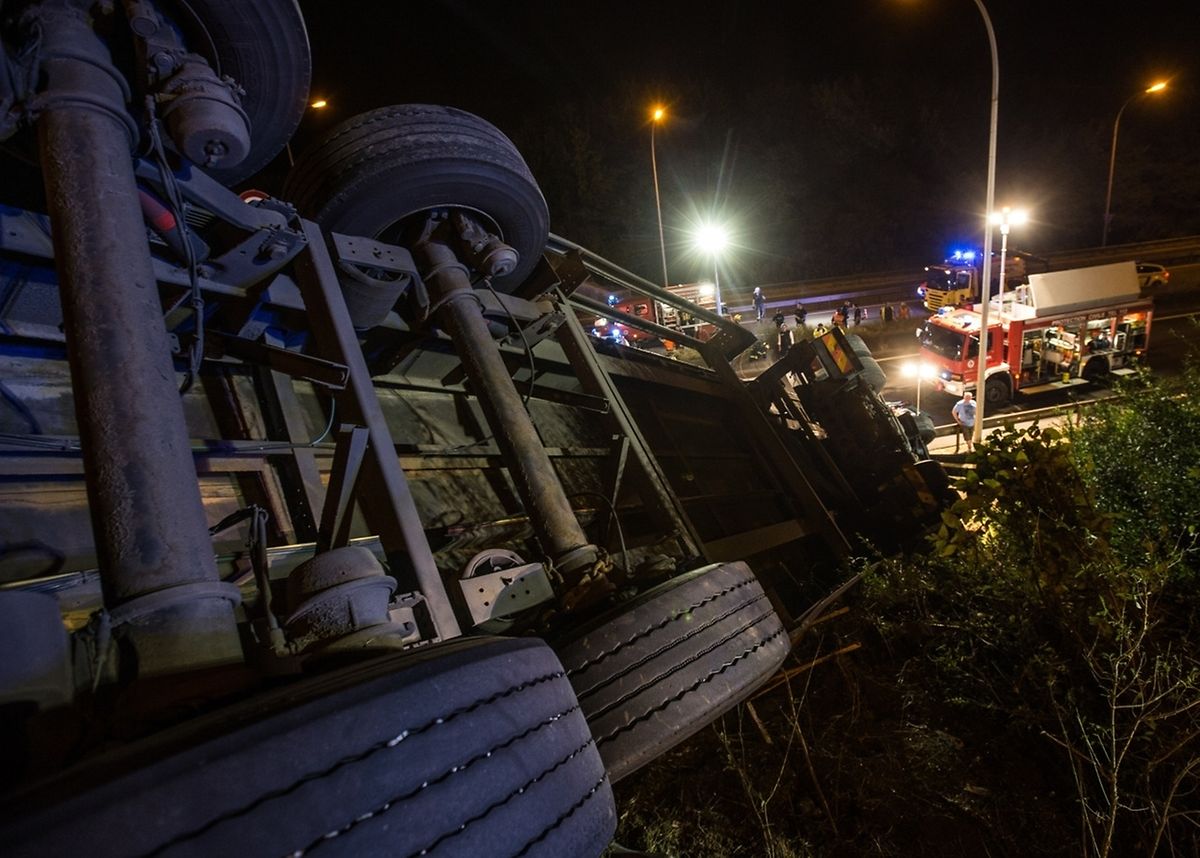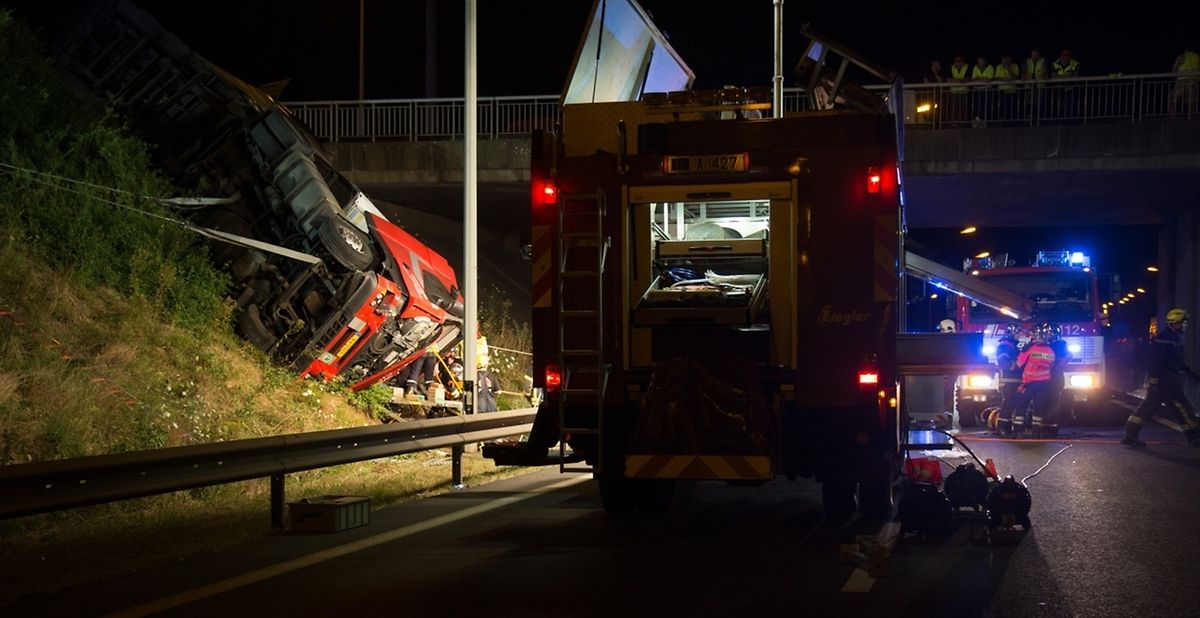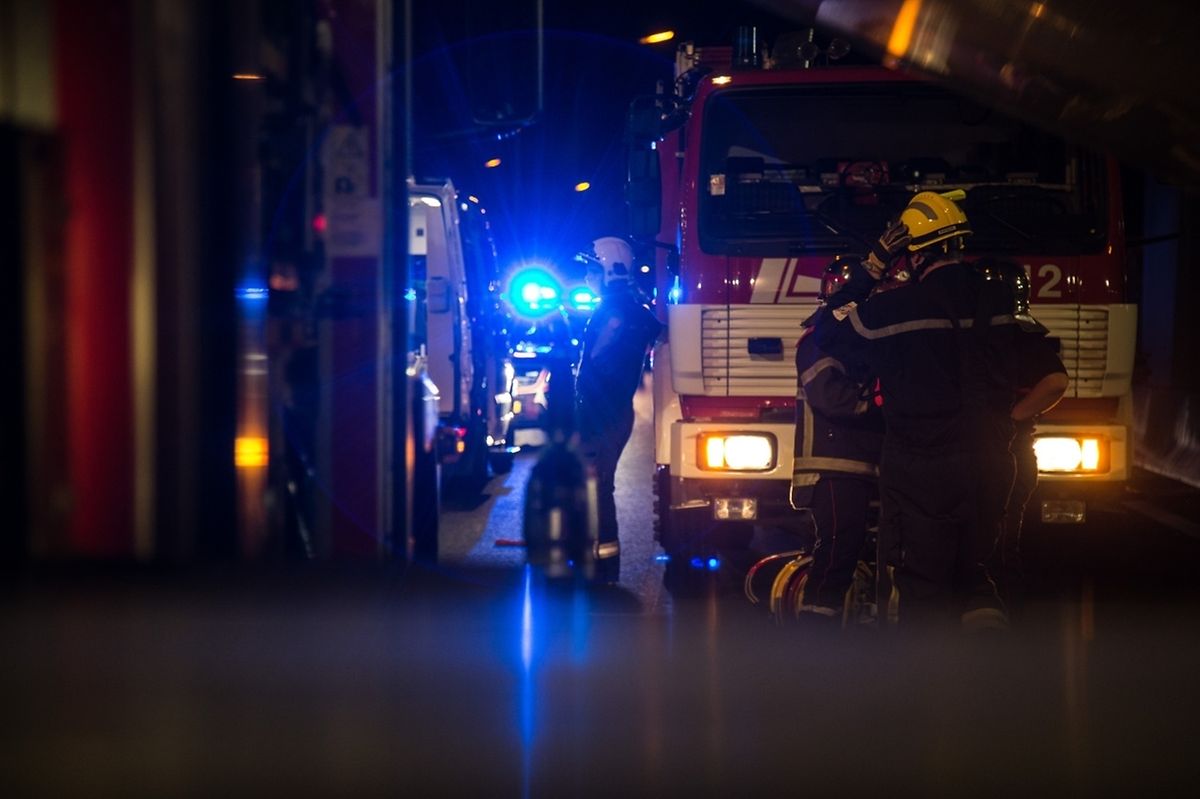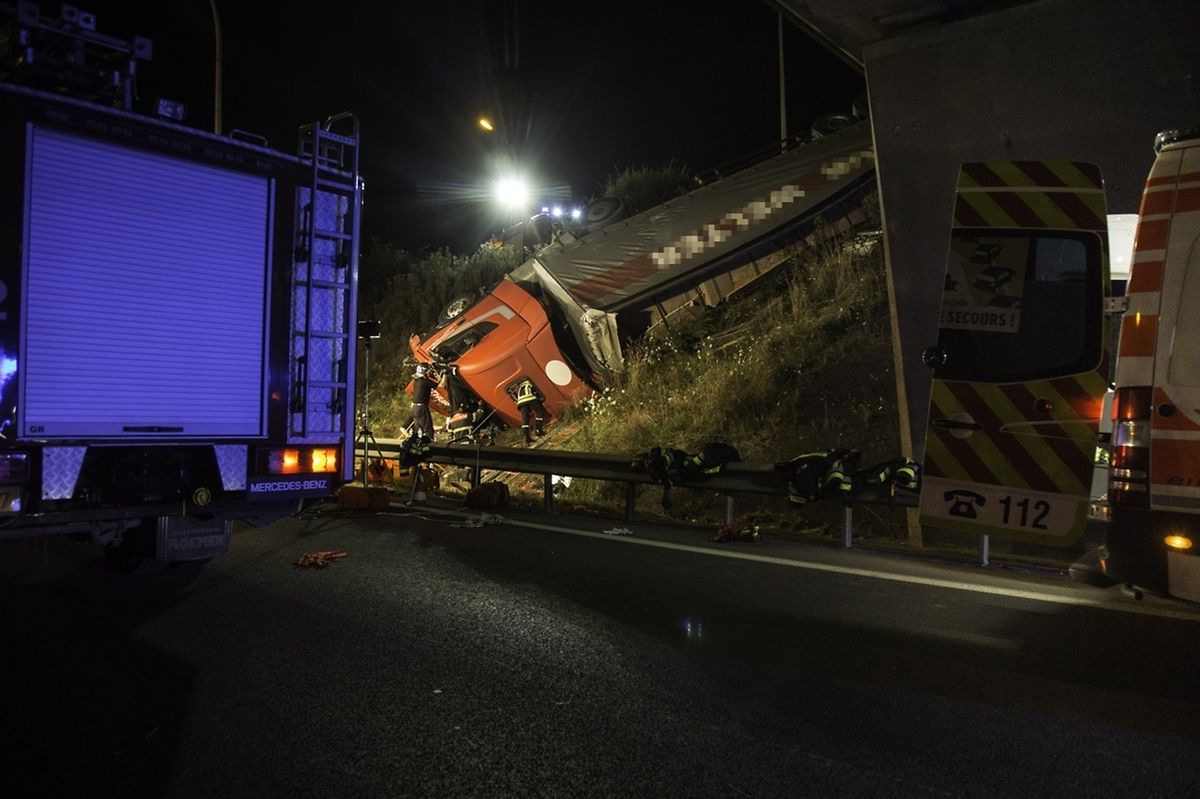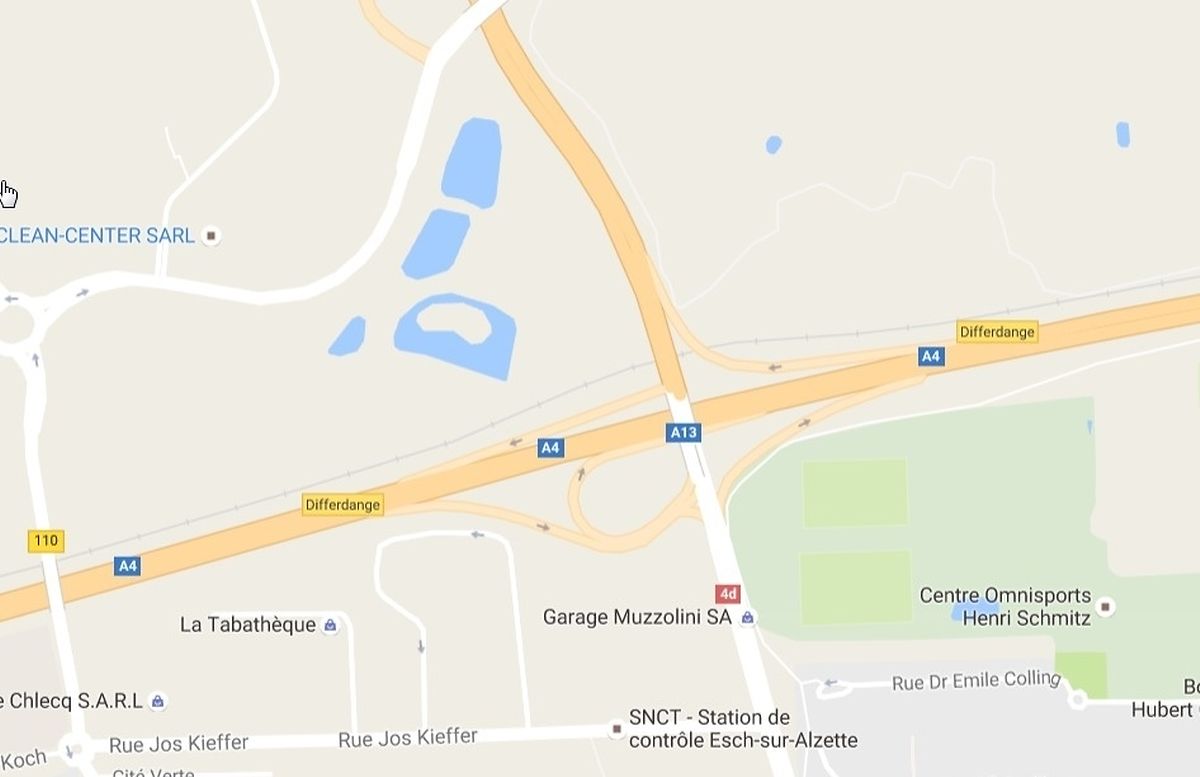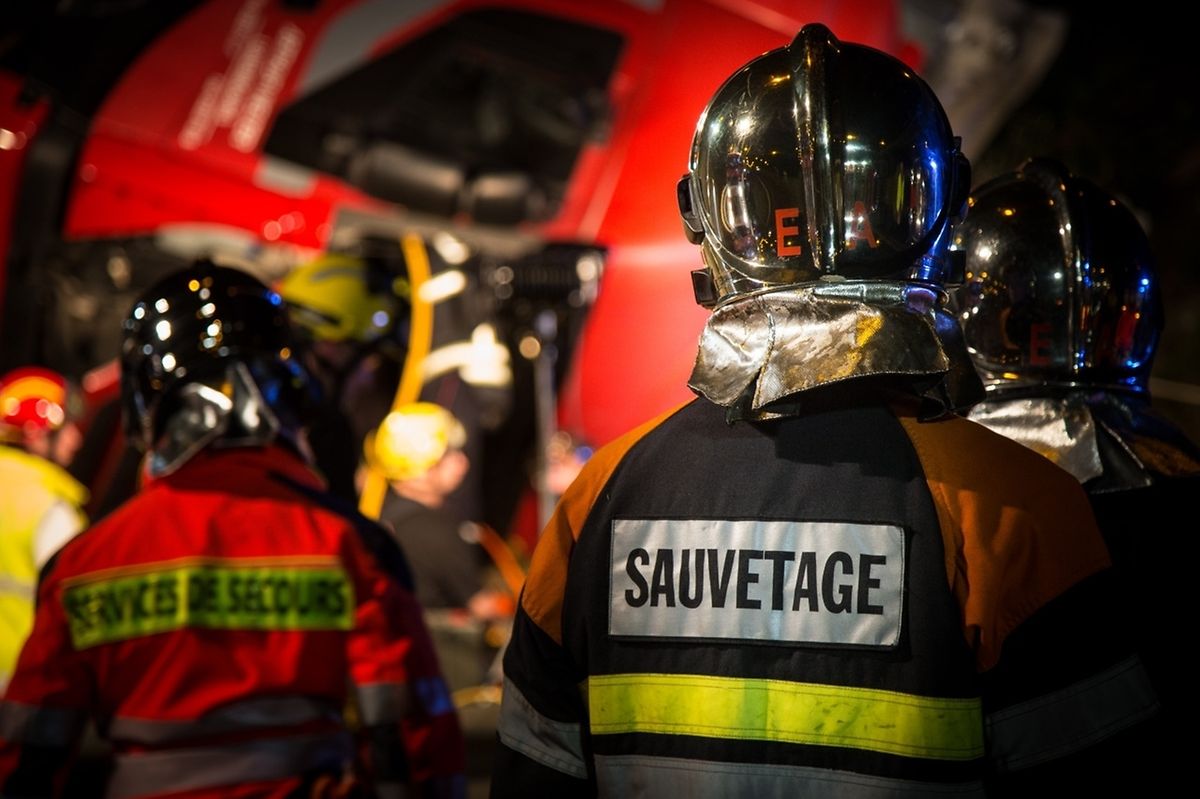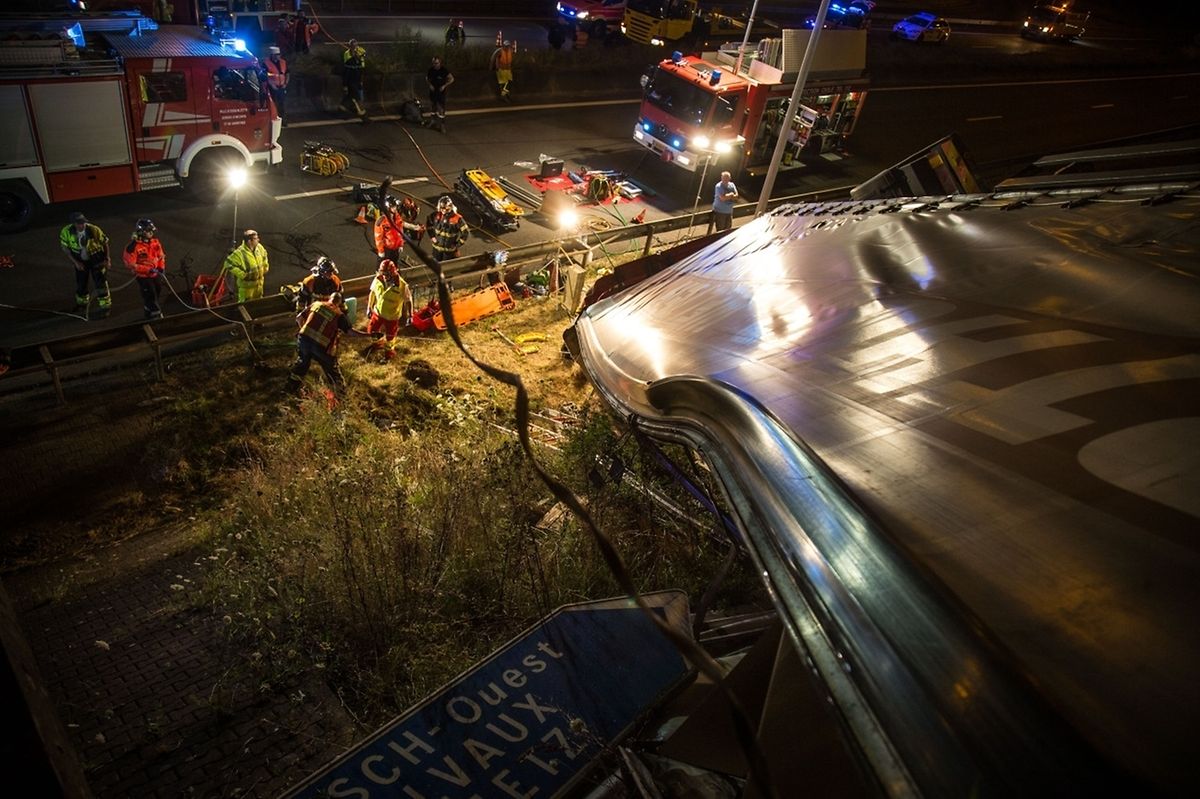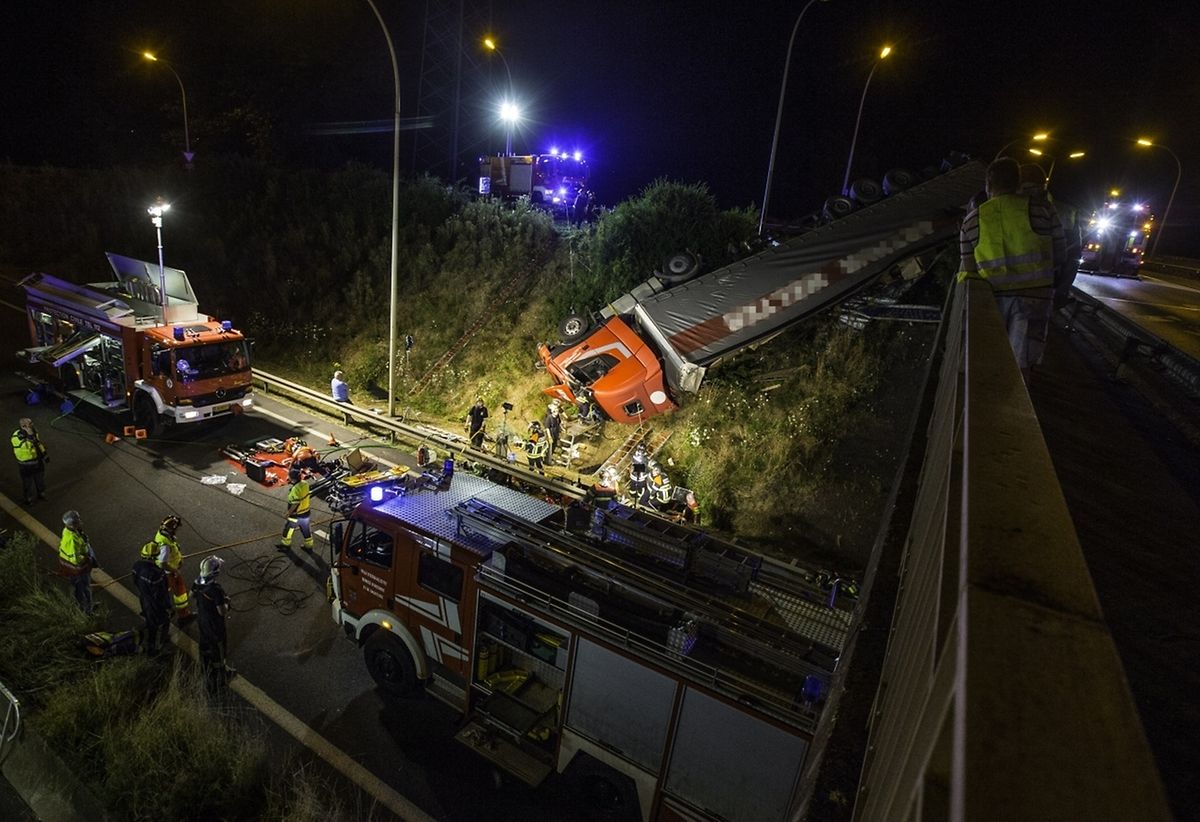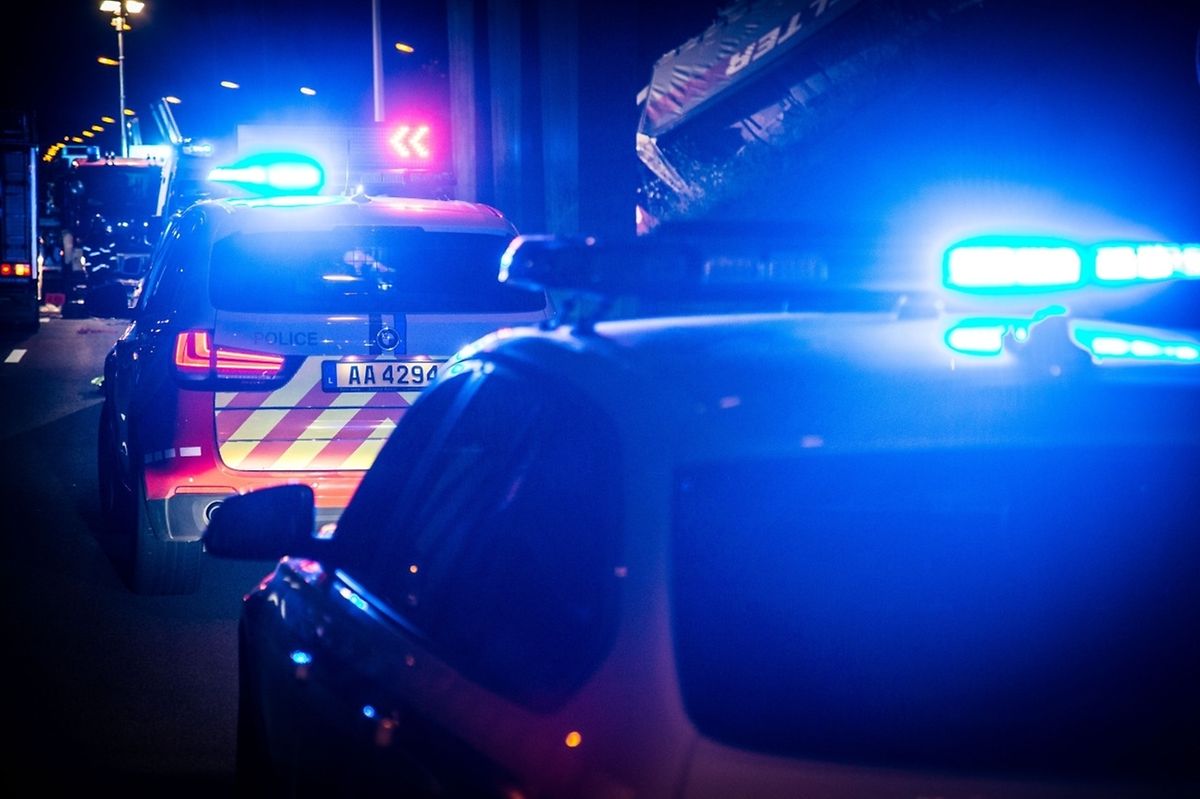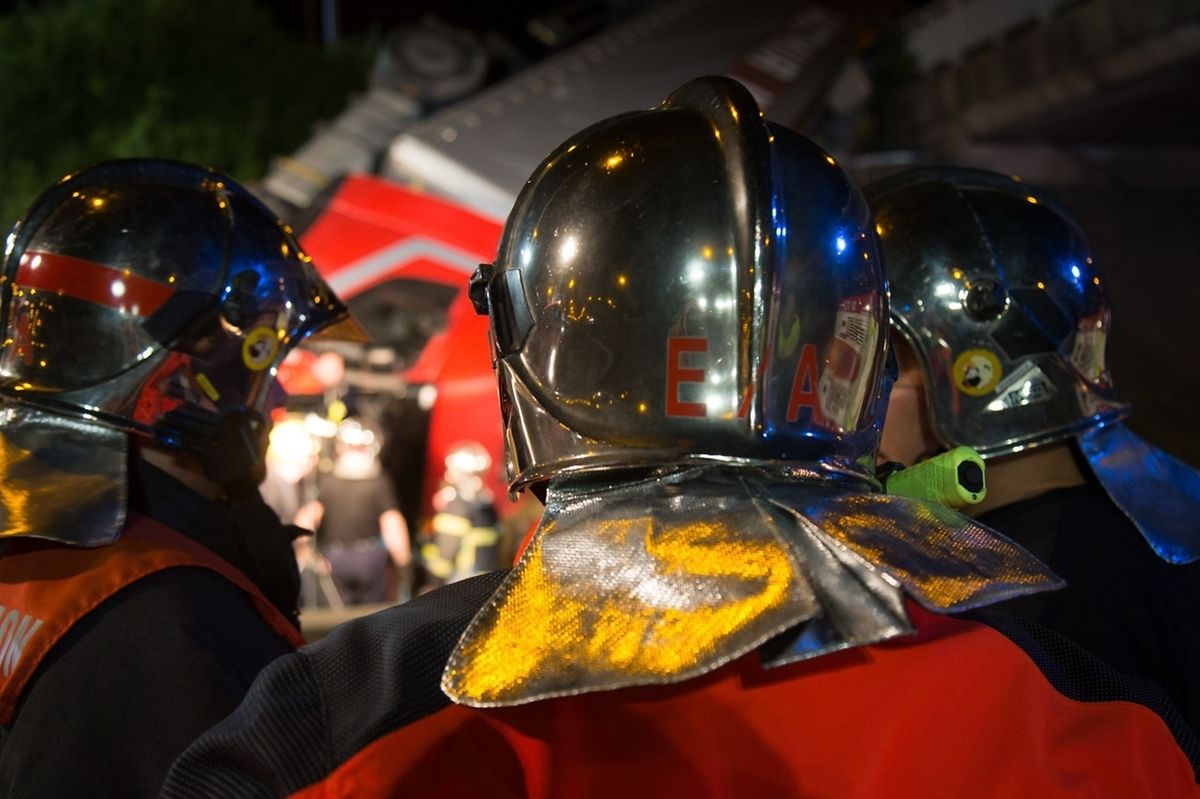 (TJ/VB/JB) A lorry was left teetering on the edge of a motorway after veering off a road on Monday night.
The accident occurred on the link road between the A13 and A4 in the south of Luxembourg at around 9:20pm.
According to police, the lorry's driver lost control just before a bridge and ploughed into the railings. The vehicle overturned on the embankment below and came to a halt at the edge of the motorway.
The situation was a great cause of concern because it was thought the vehicle could continue sliding into the motorway below. As a precaution, the Esch motorway towards the Raemerich roundabout was closed during the rescue operation.
The driver, who was trapped in the footwell of his cabin, had to be freed by emergency workers. He suffered serious but not life-threatening injuries, police said. The truck was recovered by crane.
Emergency services worked into the night to clear the wreckage. While they worked, an accident occurred on the opposite lane of the A4 in the direction of Luxembourg. The three-car colllision resulted in one female passenger being hospitalised.