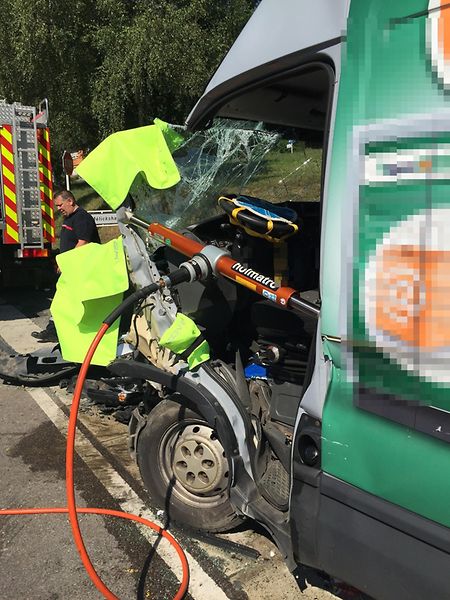 A van driver had to be released from his vehicle following a serious crash in Echternach on Monday morning.
The collision occurred at around 11.30am on the route de Luxembourg. According to emergency services, the van careered into a lorry.
The van driver was trapped for some time before emergency services were able to release him. He suffered serious injuries.
Do not miss the news - sign up to receive the wort.lu newsletter in English delivered to your inbox six days a week.