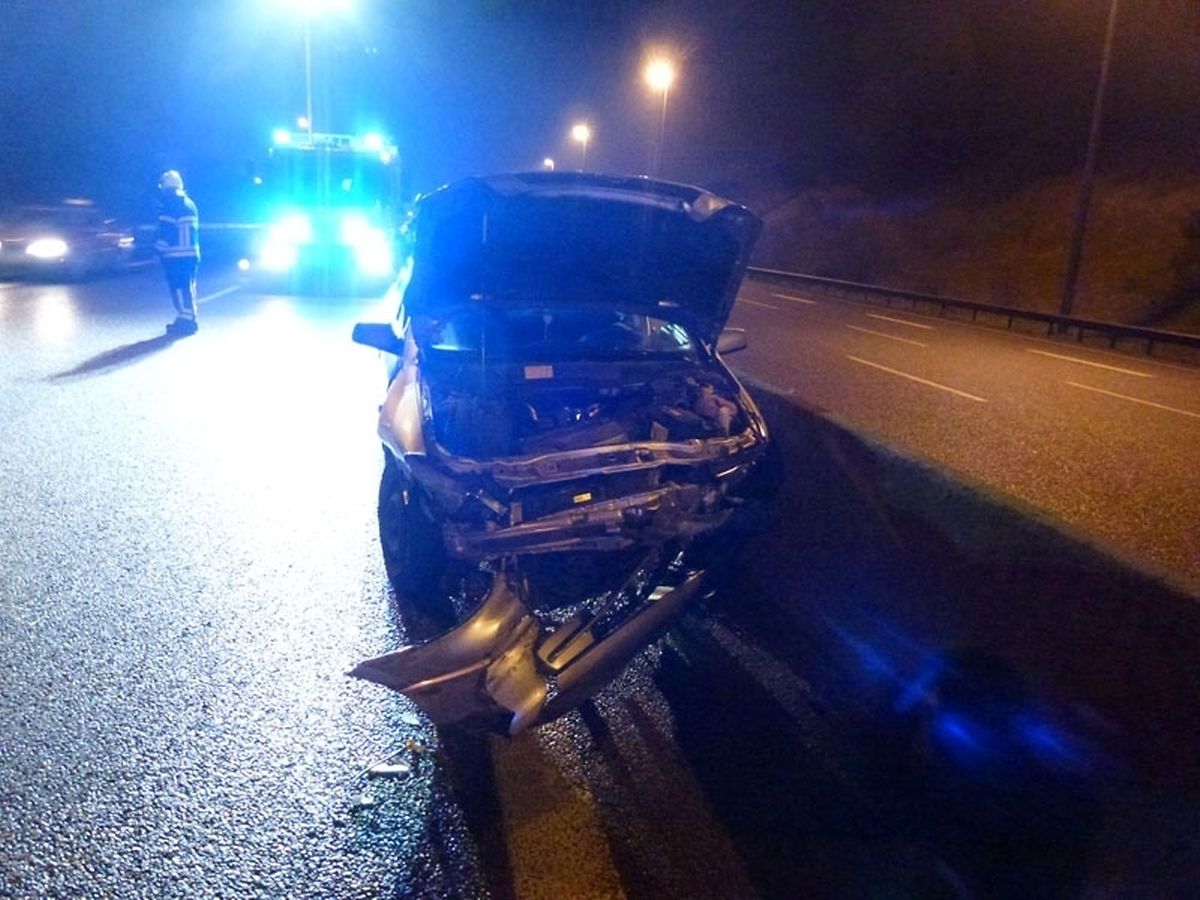 (ADW) Three people were injured in the early hours of Sunday morning in a car crash on the A3 motorway near Aire de Bercham.
The incident happened at about 4am in the direction of France, when a driver crashed into a metal guardrail before rebounding and crashing again, this time into a concrete barrier.
All three occupants of the vehicle suffered minor injuries but were taken to hospital.
Police discovered that the driver was under the influence of alcohol and his licence was immediate confiscated.