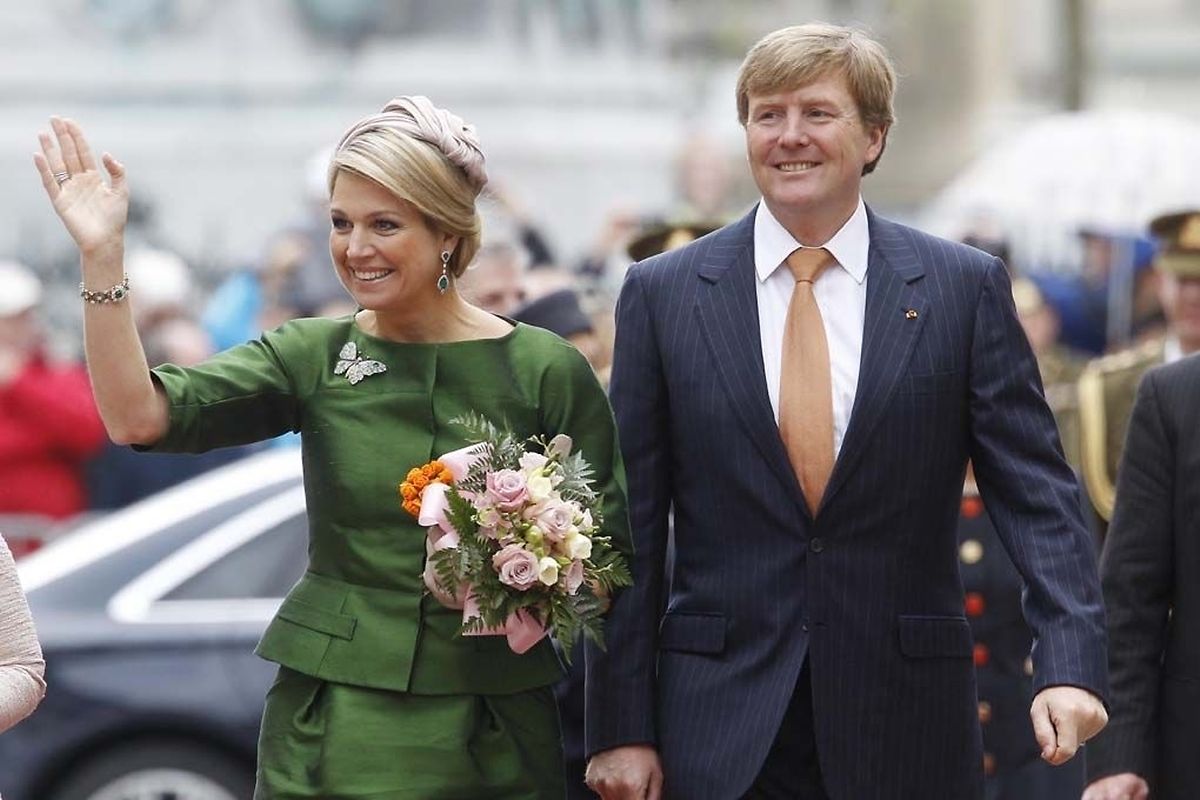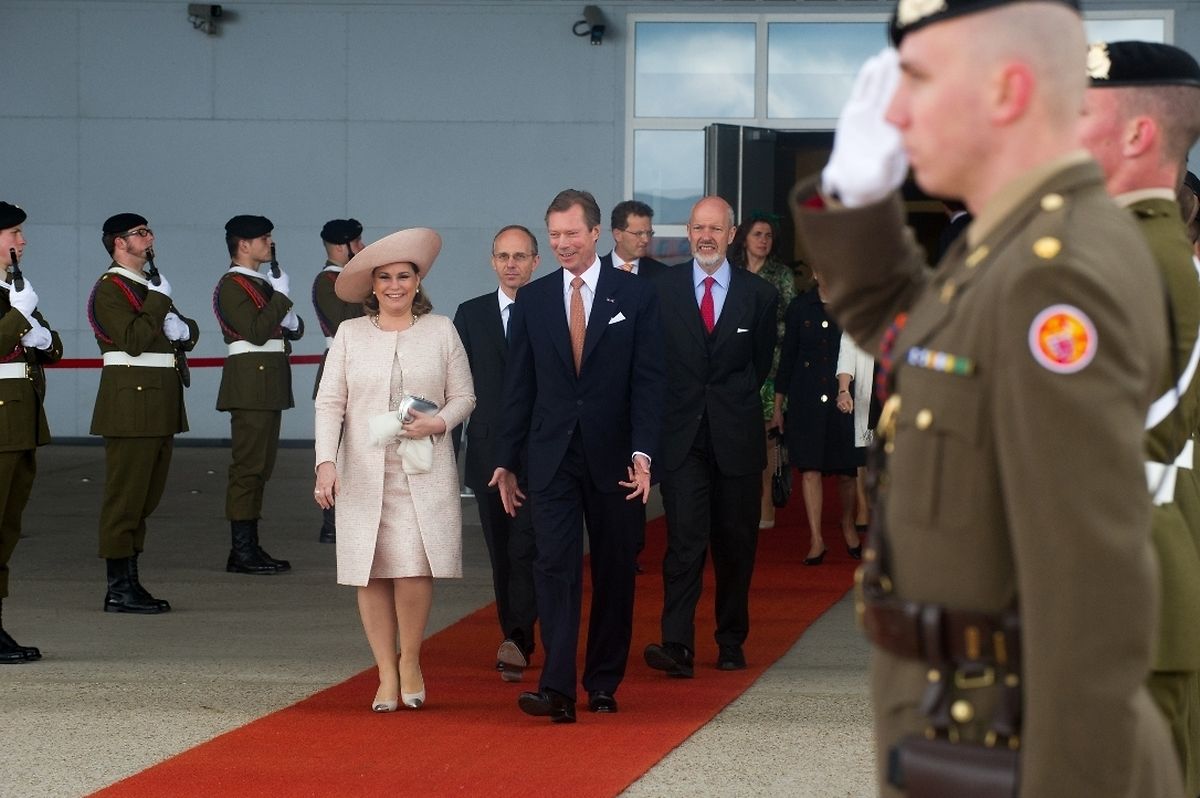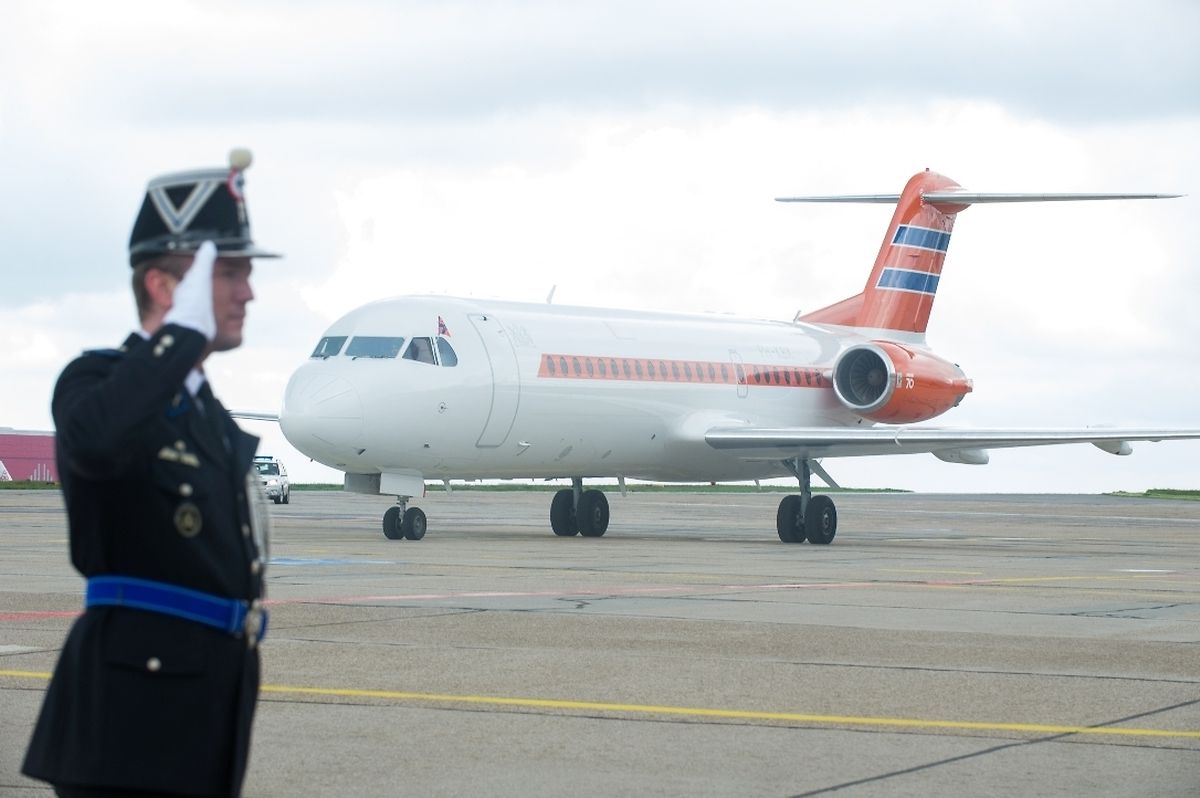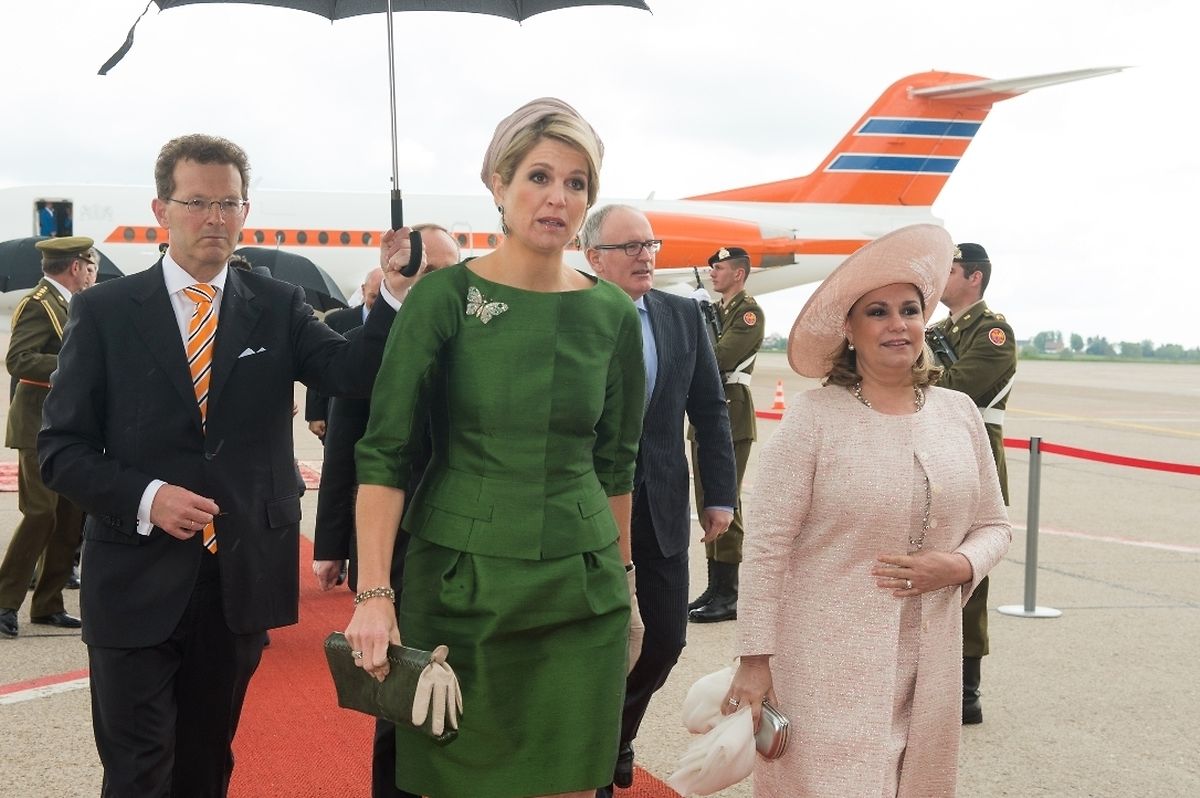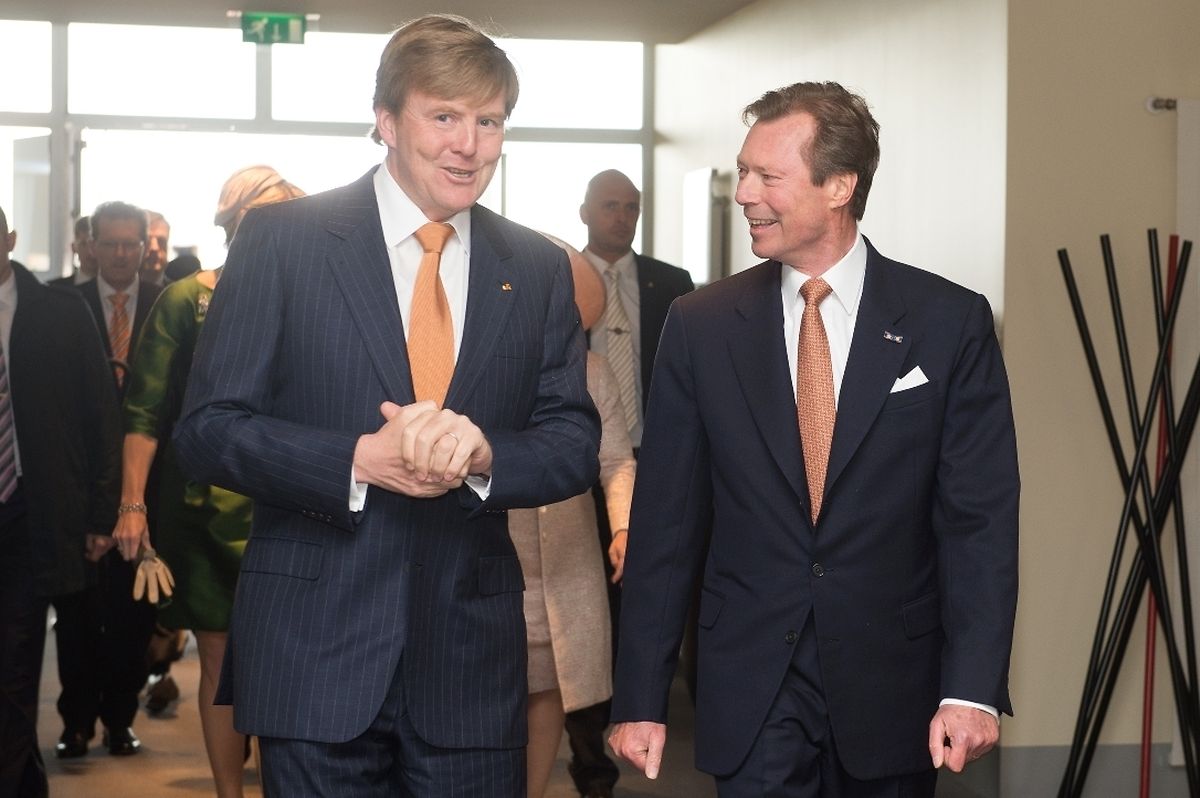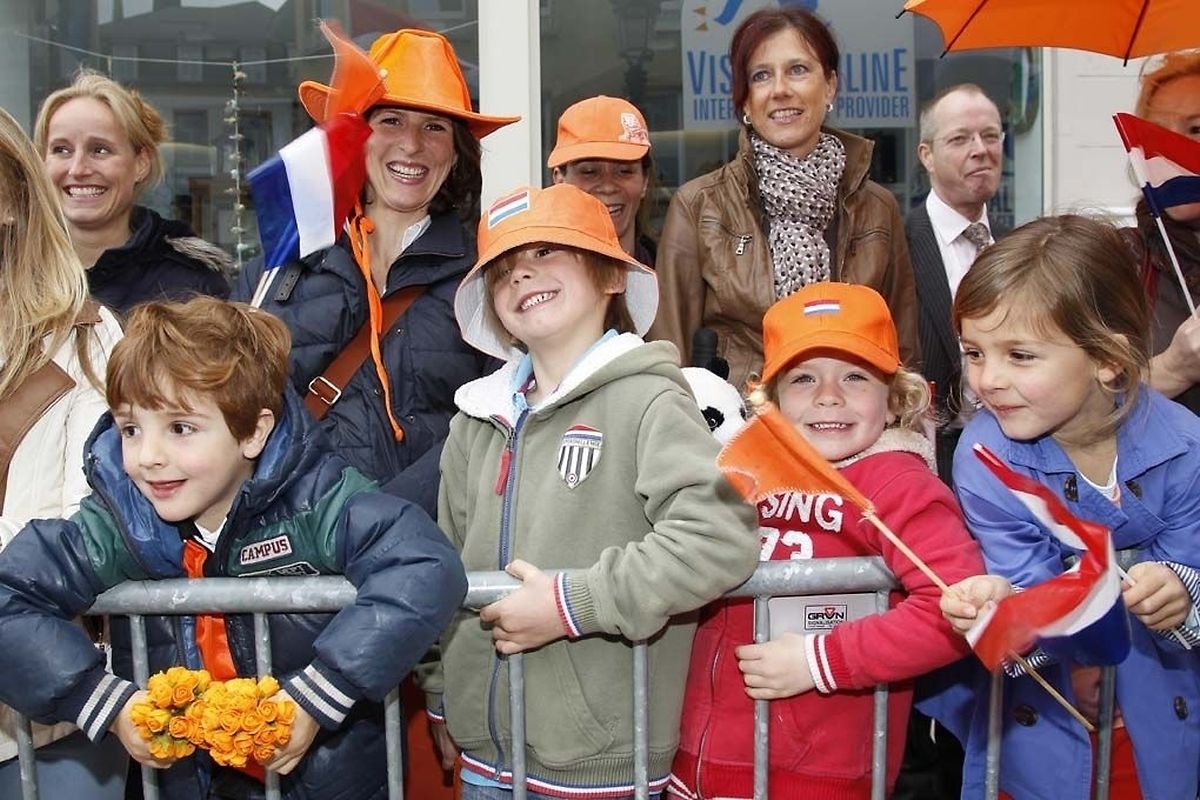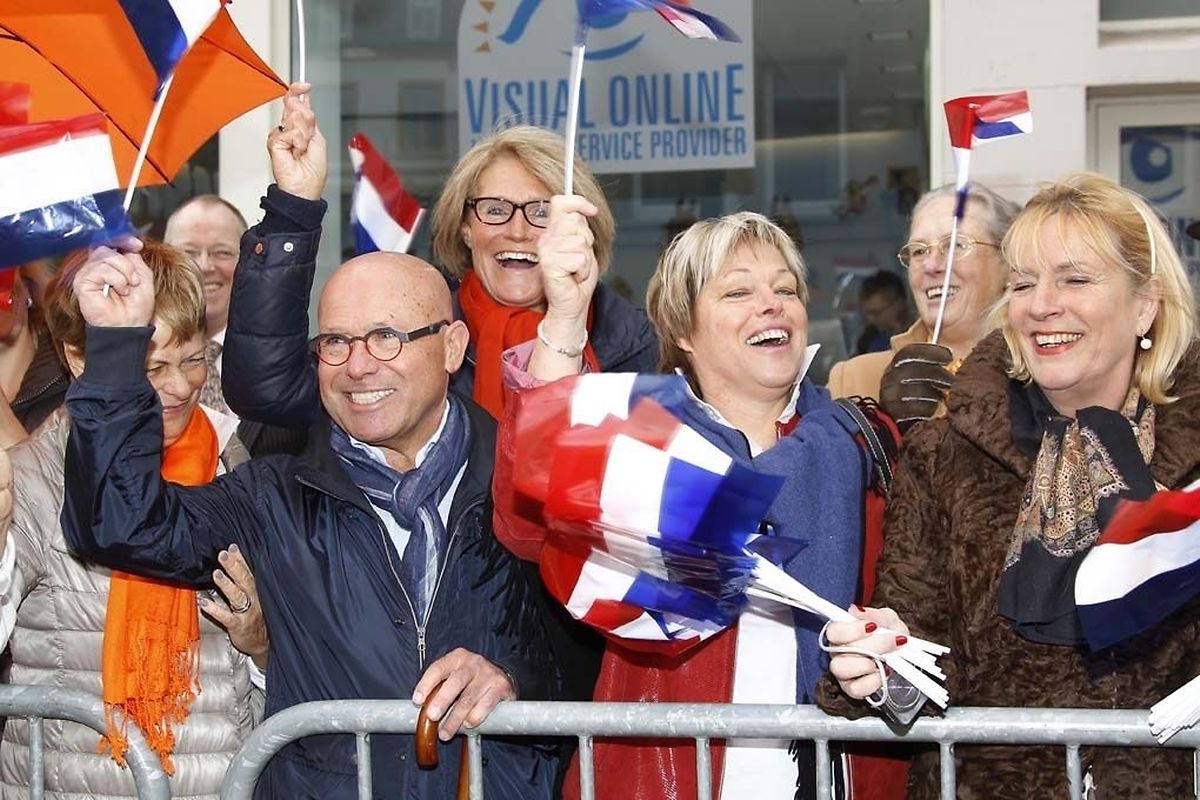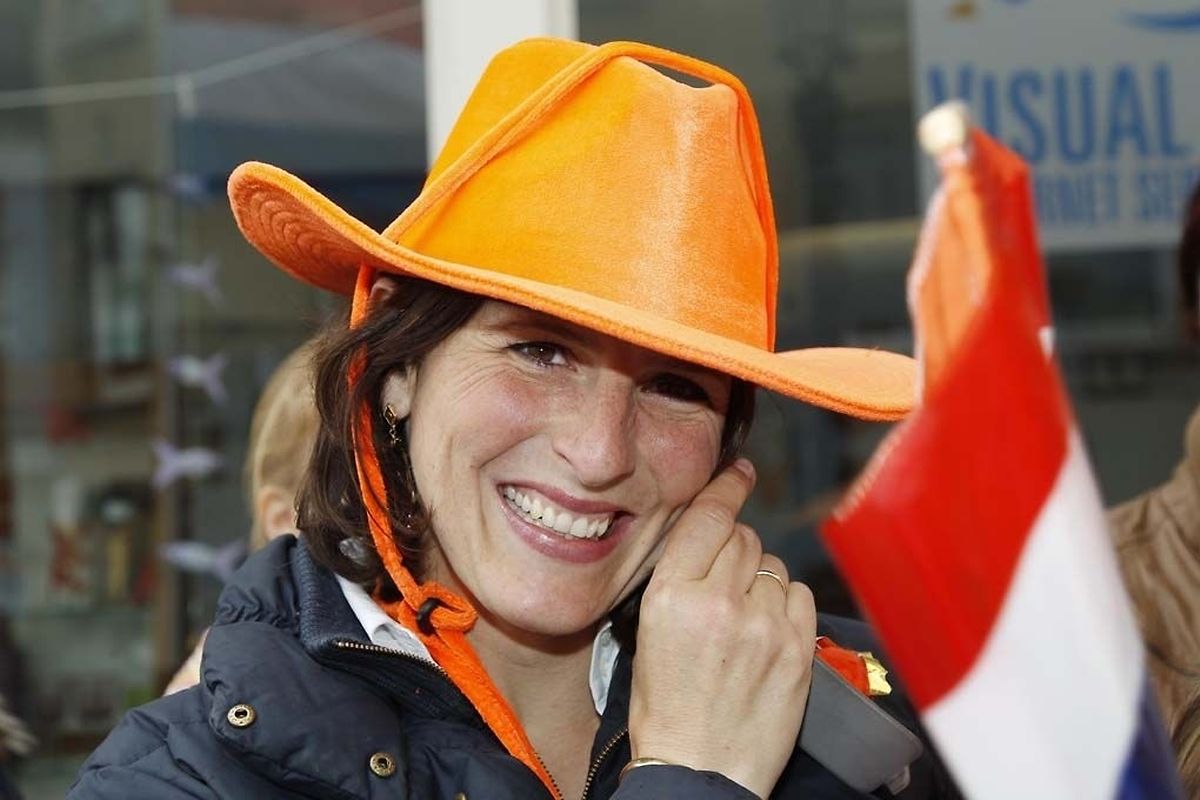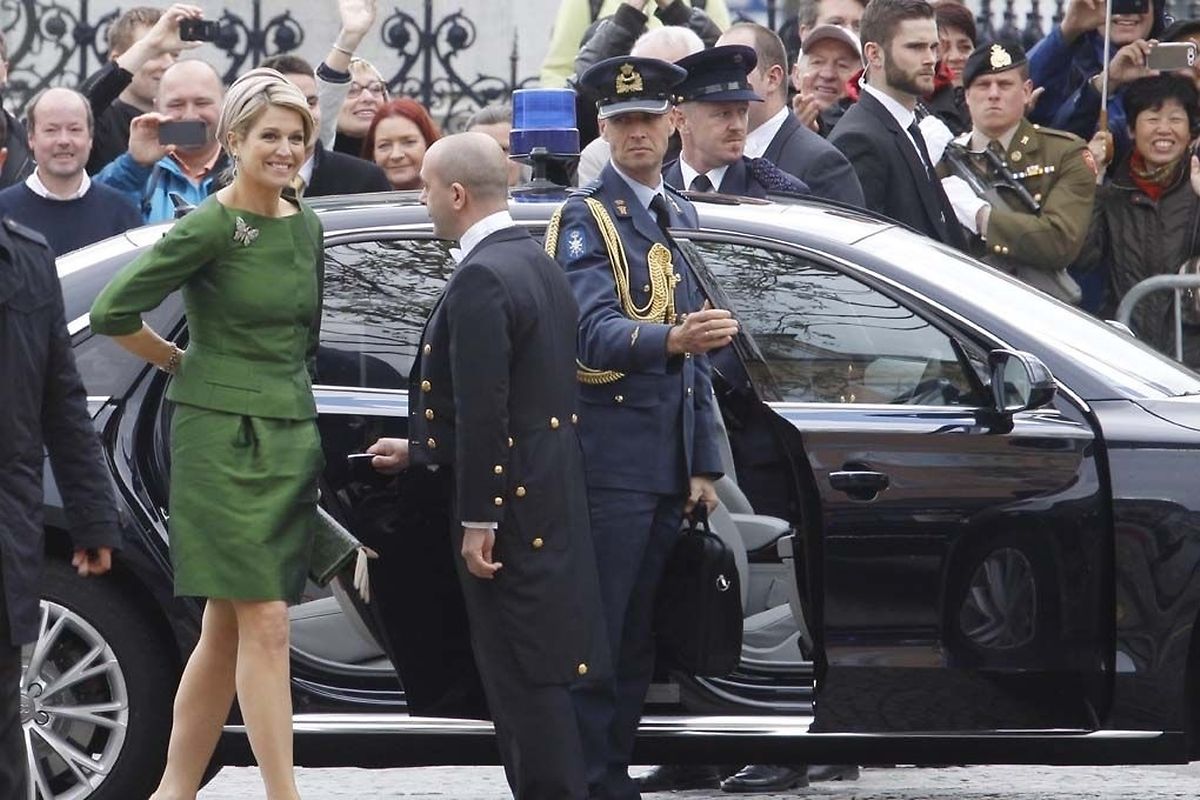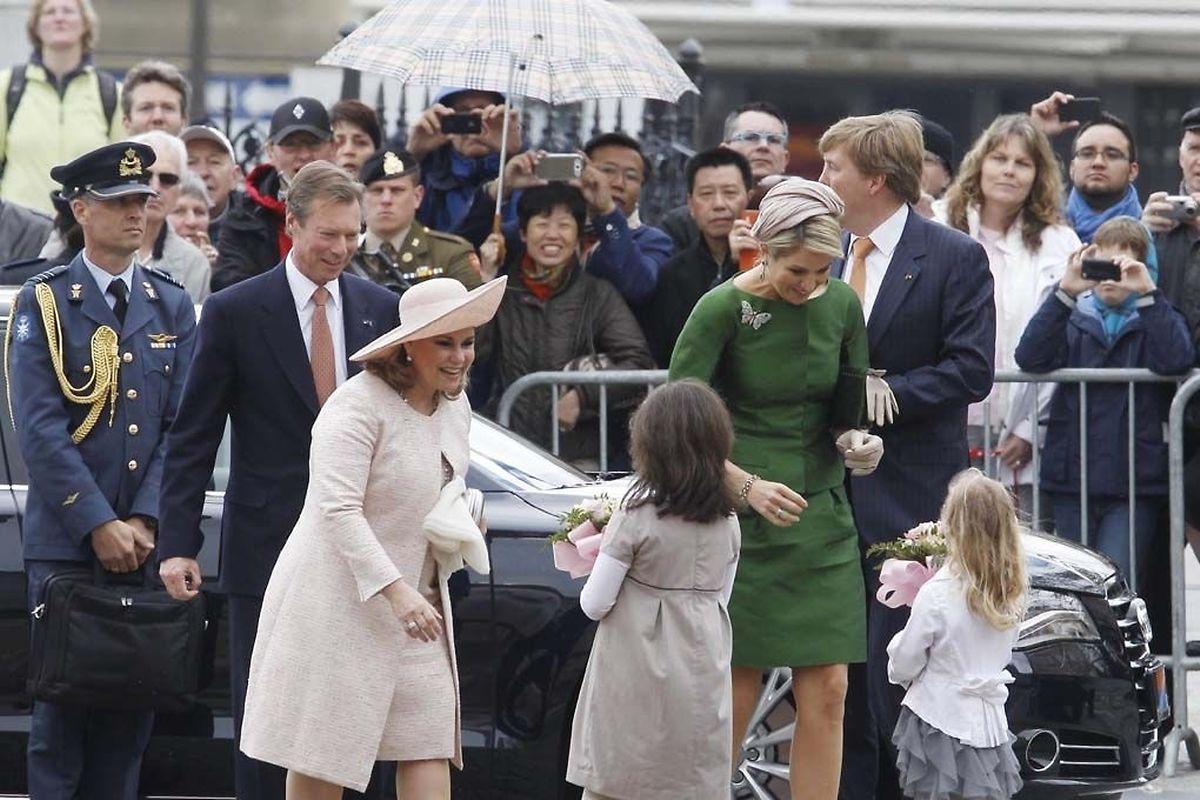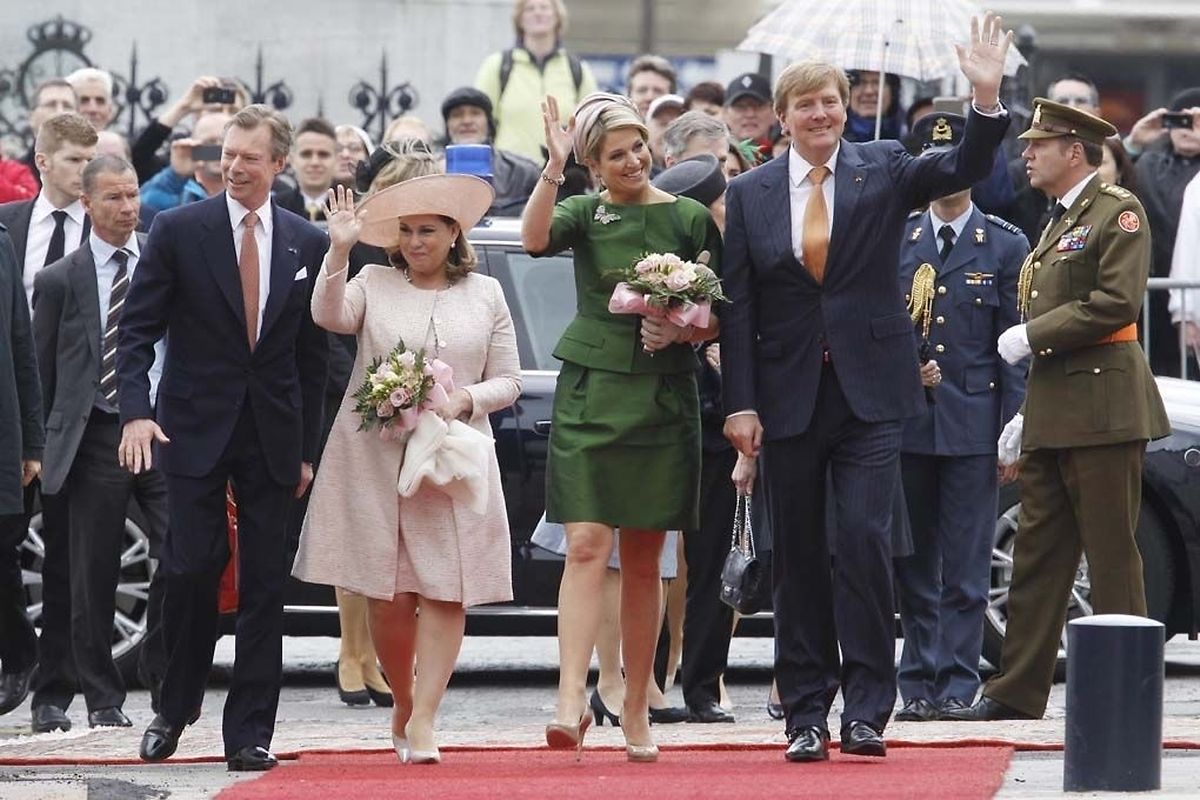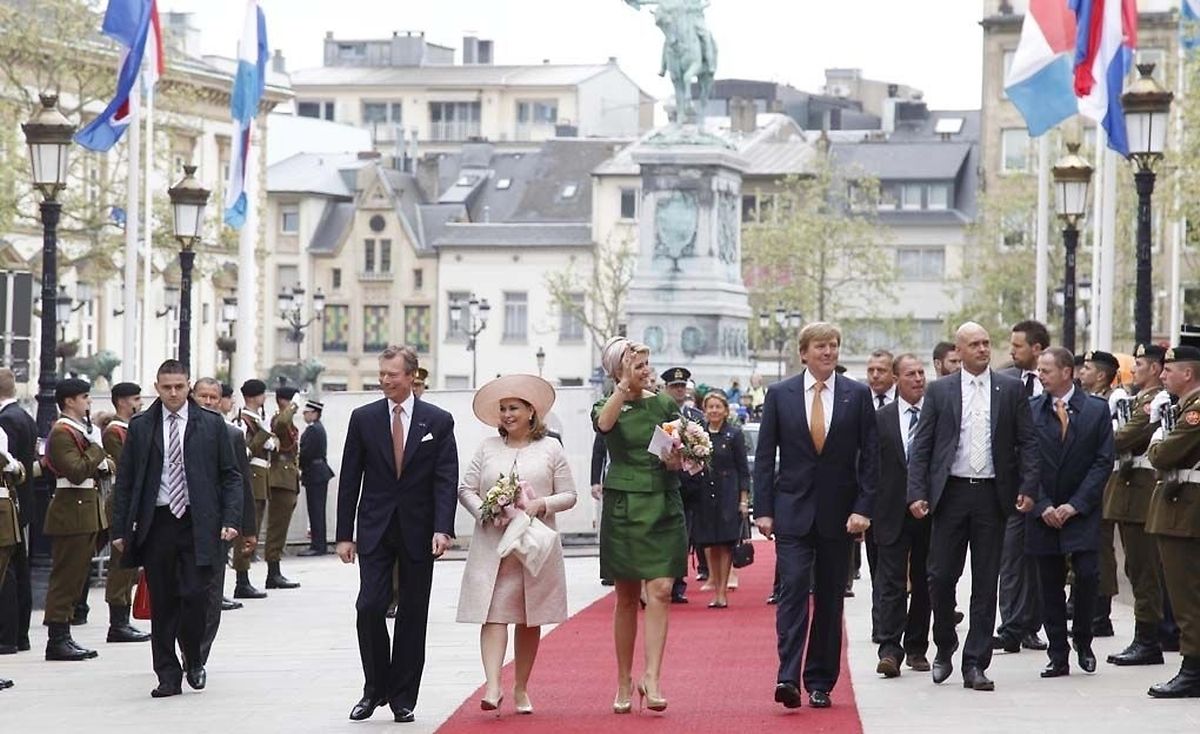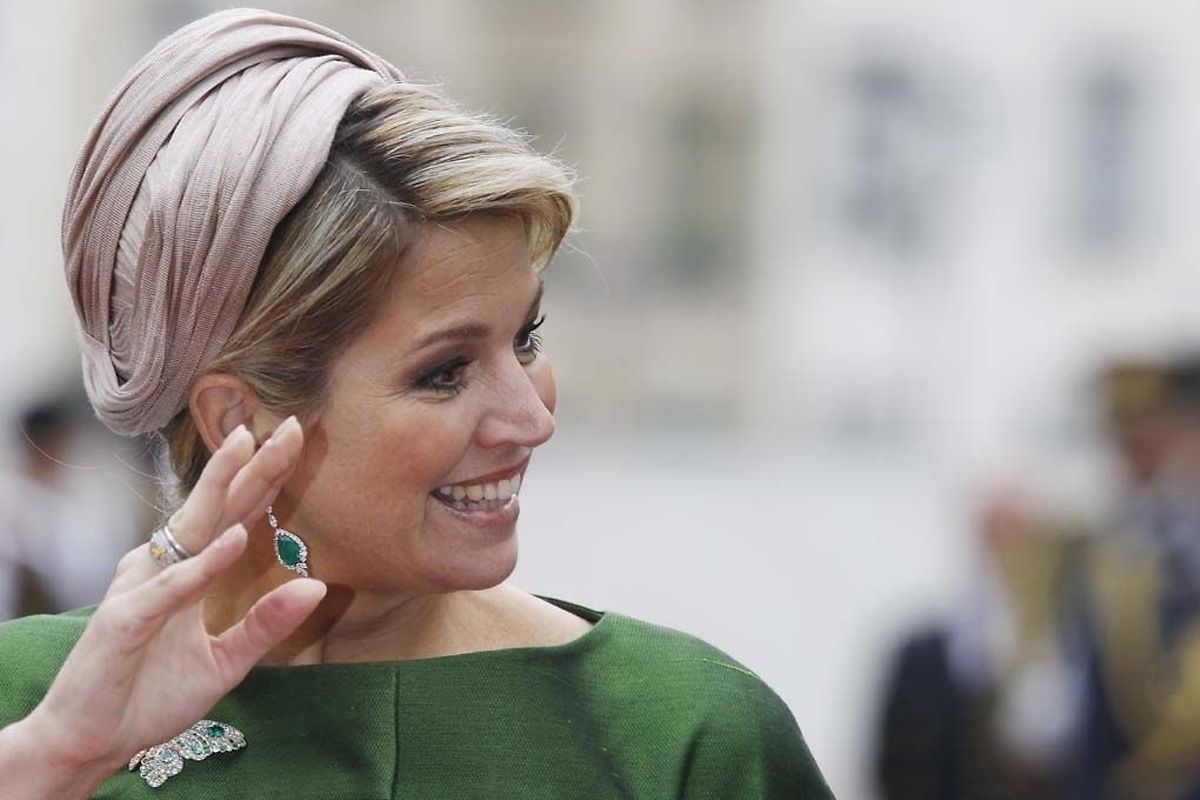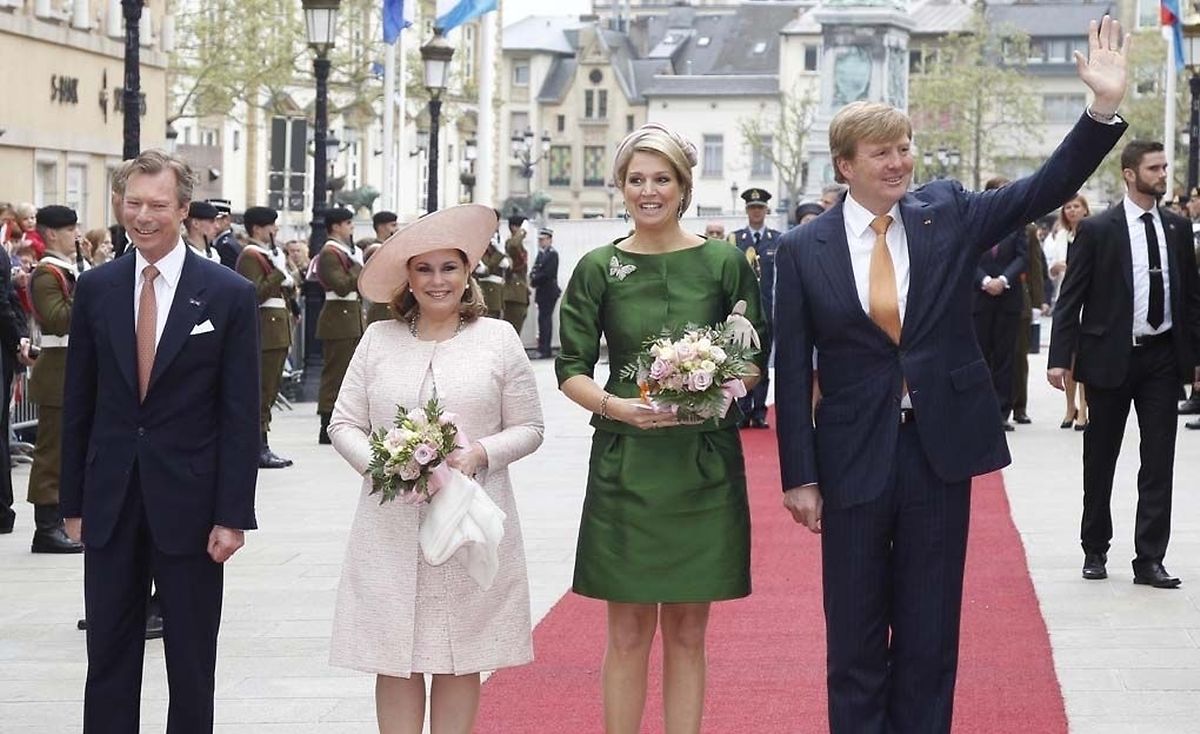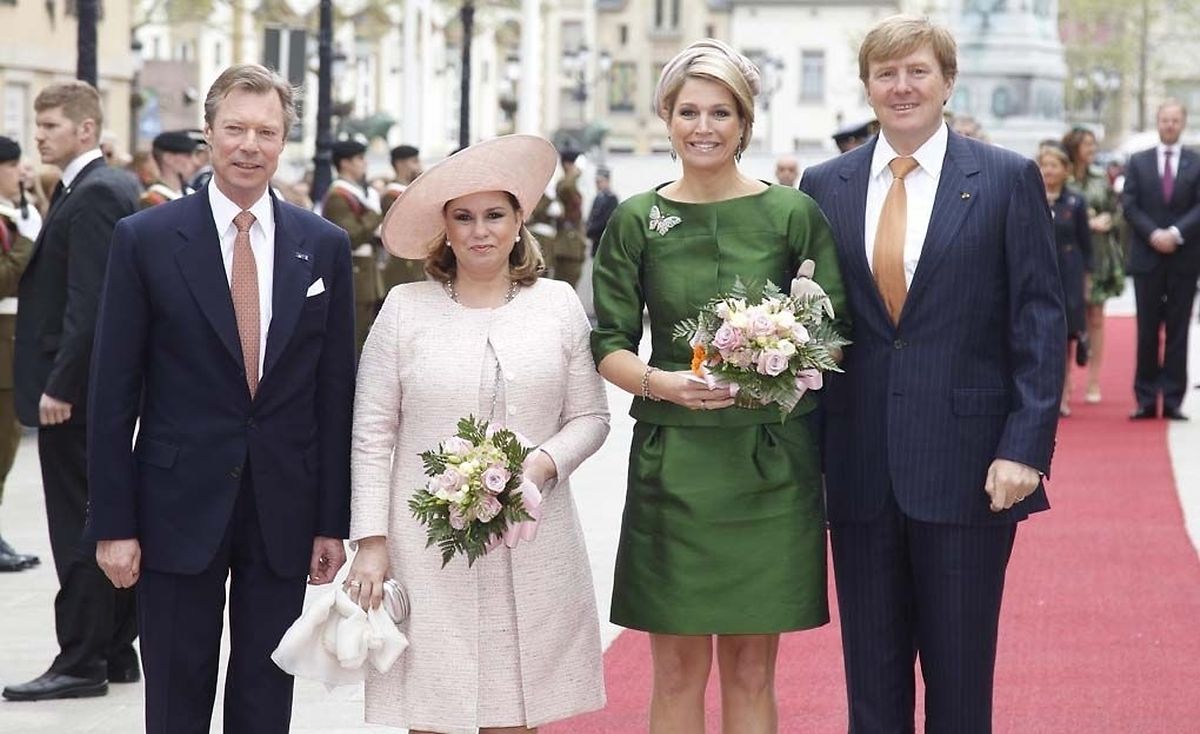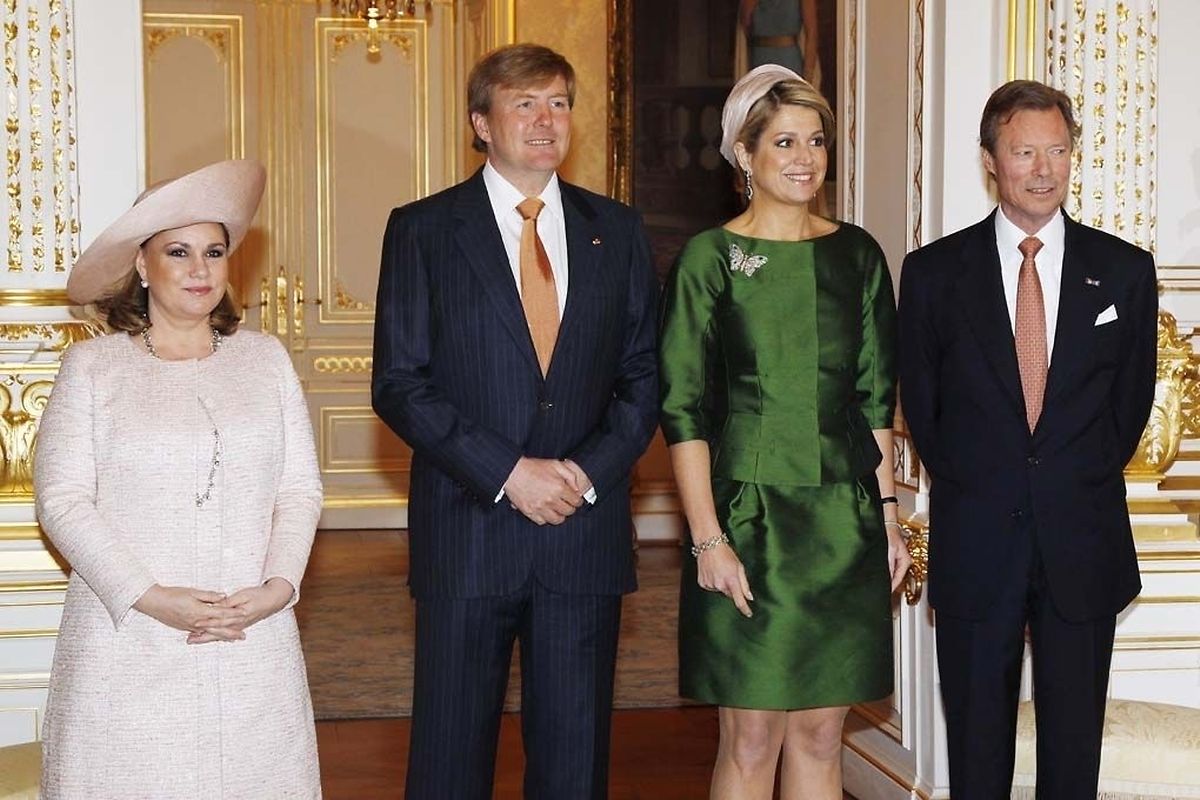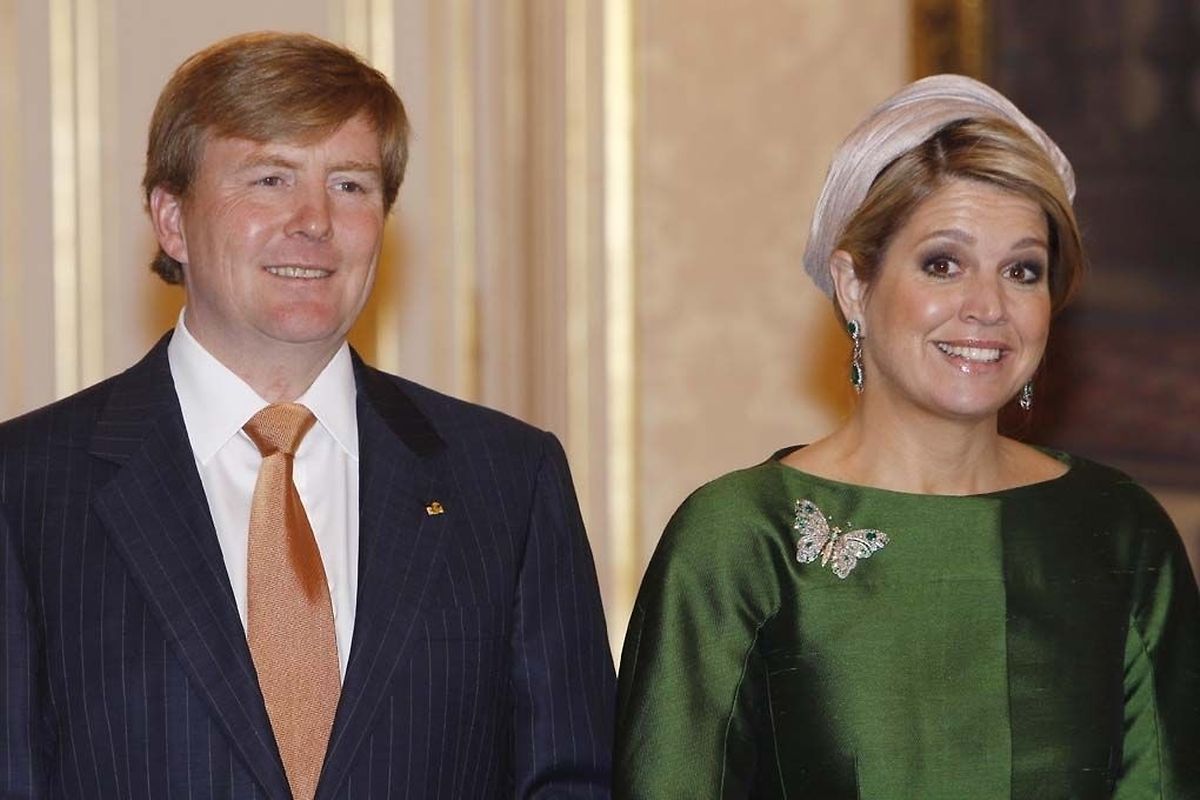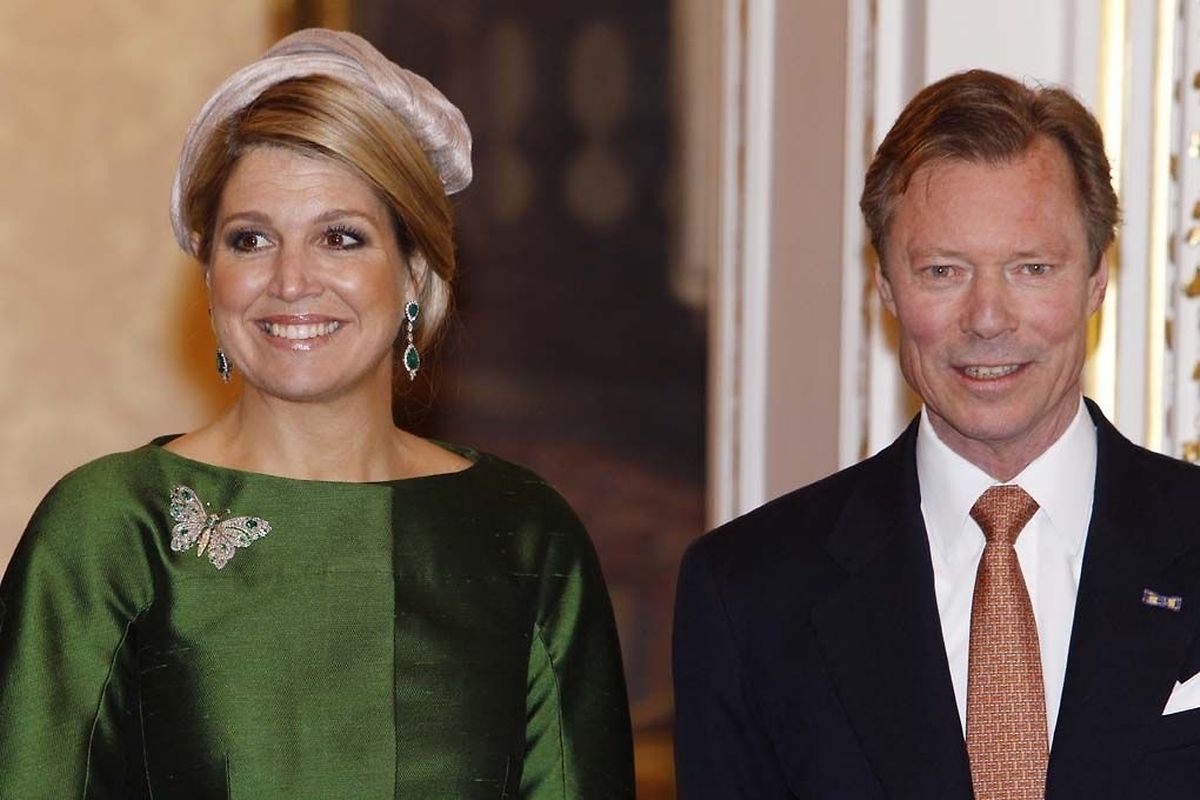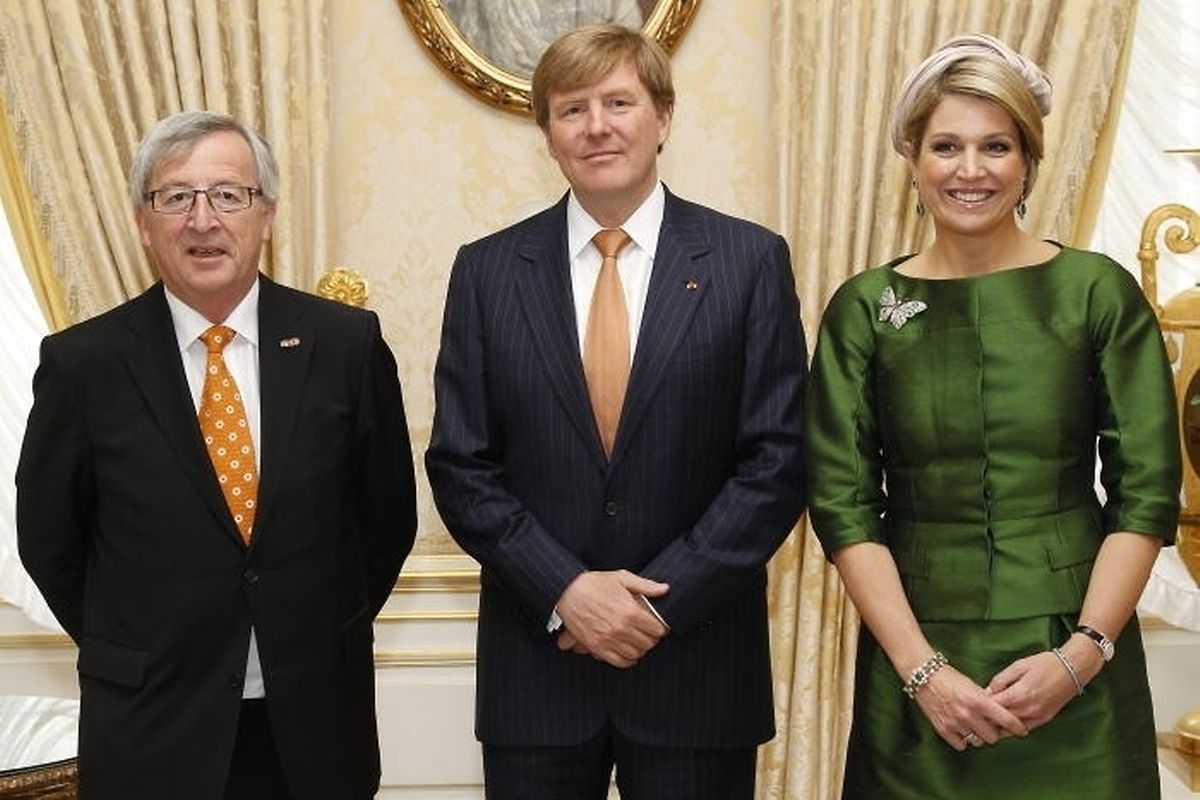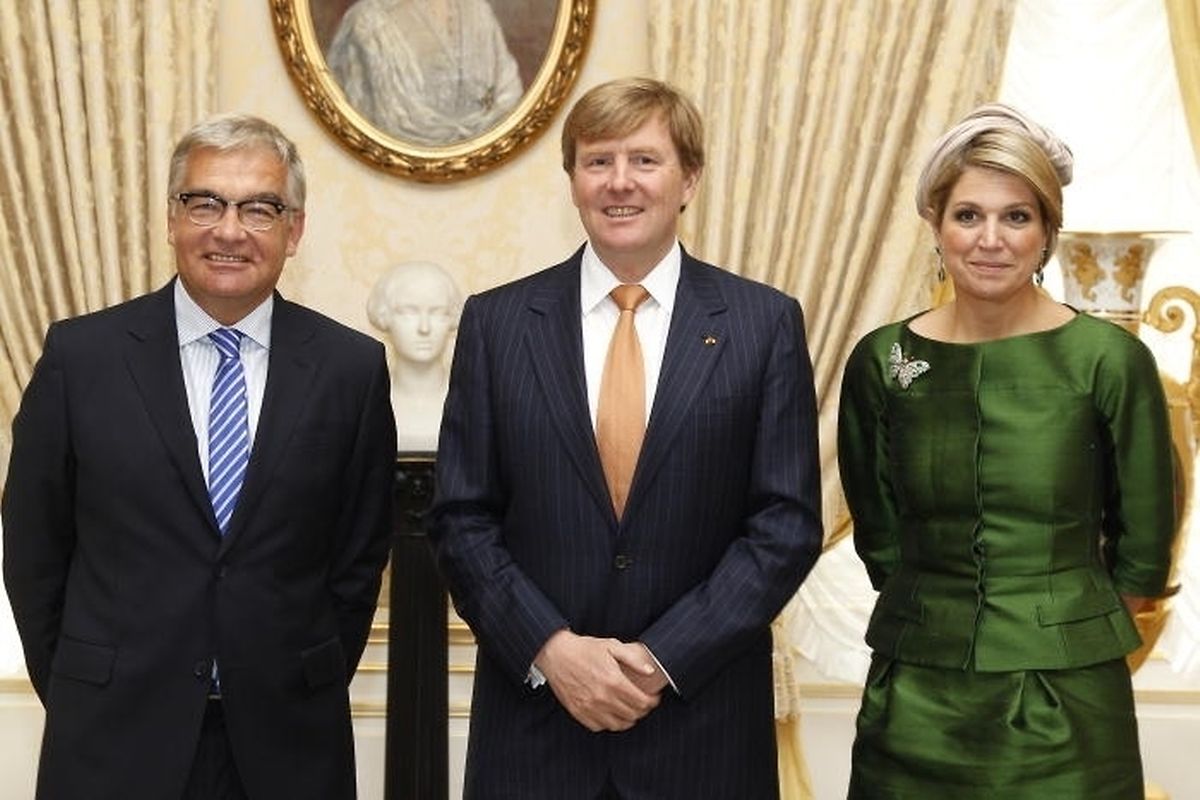 (CS) The Netherlands's King Willem-Alexander and Queen Máxima travelled to Luxembourg on Friday for their first official visit abroad.
The Dutch royals were greeted by Grand Duke Henri and Grand Duchess Maria Teresa at Findel airport, before heading to the capital, where they were met by waiting crowds, trying to catch a glimpse of the ever elegant new queen.
Máxima brought a splash of colour to the Grand Duchy in her emerald green ensemble, combined with matching earrings and a pale pink hat.
The red carpet was rolled out in front of the City centre Palais, where the Dutch and Luxembourg royals ate lunch together, before meeting Chamber of Deputies President Laurent Mosar and Prime Minister Jean-Claude Juncker.