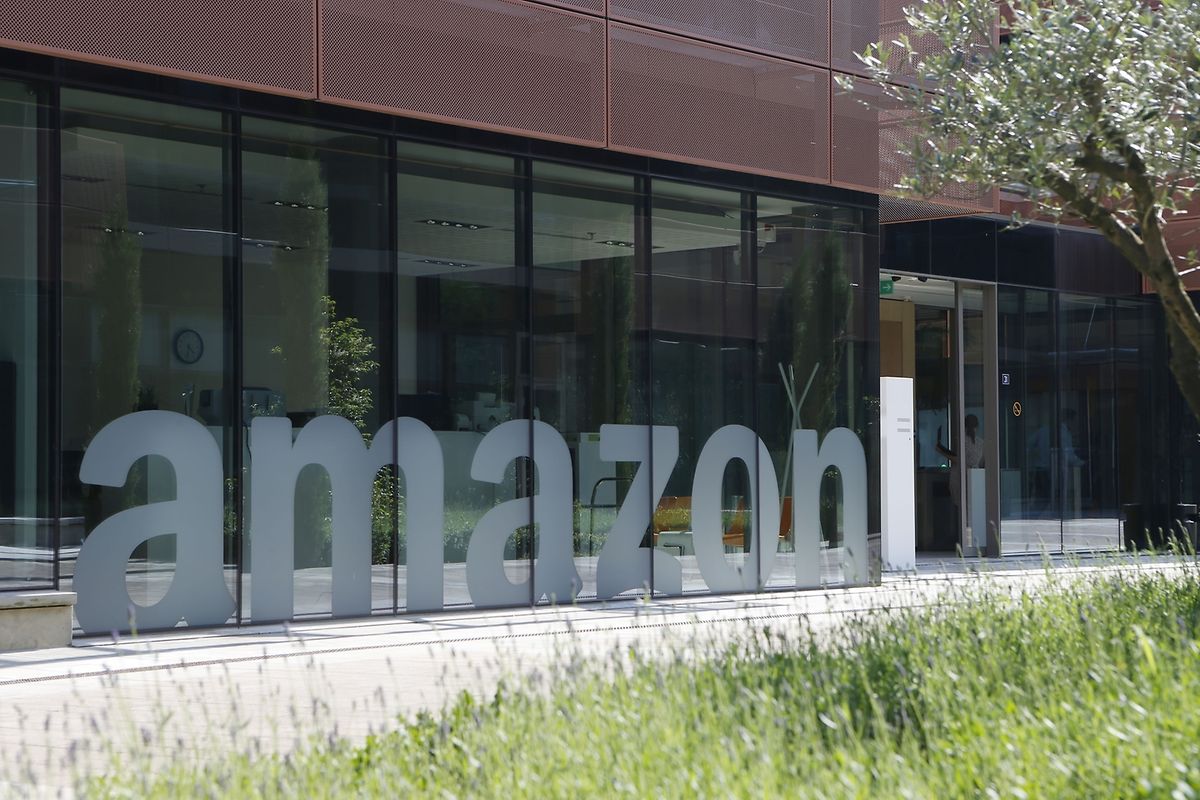 (Bloomberg) Amazon.com Inc. faces a European Union order to pay millions of euros in back taxes to Luxembourg as the world's biggest online retailer becomes the latest US giant to fall foul of the bloc's state-aid rules.
The European Commission will slap Amazon with a bill as soon as Wednesday, according to a person familiar with the probe, who spoke on condition of anonymity. EU officials are also expected to rebuke Ireland for failing to collect the now year-old record €13 billion bill from Apple Inc.
The Amazon decision will add to a growing list of scalps for EU Competition Commissioner Margrethe Vestager in her crackdown on tax loopholes. At stake are billions of euros that multinational companies have squirreled away in tax havens, out of the reach of authorities in the countries where they make most of their sales.
The decision "can indeed be an important one," said Howard Liebman, a tax partner at law firm Jones Day in Brussels. "What observers will want to see is if the commission is in any way nuancing its point of view" from previous decisions.
Regulators are also poised to give a similar order against McDonald's Corp. in the coming weeks, people familiar with the cases said earlier this week.
Apple's failure to repay Ireland may bring sanctions as soon as Wednesday. The commission may issue a so-called non-compliance action as soon as this week, according to a person with knowledge of the matter, who asked not to be named because the information is private. The EU has pushed Ireland to collect the money, which was initially due by January 3.
Competition problem
While the Apple case stands out as a glaring exception, Luxembourg has borne the brunt of the EU's attention. The EU action follows the 2014 publication by a group of investigative journalists of thousands of pages from secret arrangements between the tiny nation and companies including Walt Disney Co., Microsoft Corp.'s Skype and PepsiCo Inc. The so-called LuxLeaks publications have been used by the EU Commission in its deliberations.
Amazon's tax affairs may be "an important competition problem" in an industry where cost control is essential because of the narrow profit margins in the sale of books and other products, Vestager's top EU official in charge of state aid probes, Gert-Jan Koopman, said in a speech in November.
Amazon, McDonald's and the commission have all declined to comment on the status of the EU probes.
While the Seattle-based Amazon ended up prevailing in a US tax judgment in April, it could potentially be helpful to officials in the separate EU probe. American officials were contesting Amazon $217 million valuation for the transfer of its intellectual-property rights to the Luxembourg subsidiary in 2005, which an economist hired by the IRS valued 15 times higher. The EU's case examines a decade after the transfer, when the unit recorded billions of euros of tax-deductible royalty revenue.
Equal terms
Explaining her approach following the Apple ruling, Vestager has said that when governments show tax favoritism to specific firms it "makes it hard for companies that do pay their share to compete on equal terms. And that's what our decision is all about: restoring fair competition."
The commission's competition officials have been on a crusade since 2013 to unearth unfair practices that give a selective advantage to some companies to attract their business and the jobs attached. Their goal is to find questionable deals among the thousands of otherwise legal pacts governments have arranged for companies for years. And they are nowhere near done yet.
The EU commission "is maybe reaching the end of the beginning of the process, but certainly not the beginning of the end," Koopman, the authority's deputy director-general for state aid, said on September 26 at a conference in Brussels. He called the crackdown a "long-term, crucial priority."
Amazon is among a number of open probes into such individual deals -- known as tax rulings -- arranged across the EU for multinationals. Luxembourg is also being probed over such arrangements for McDonald's and Engie SA. Now, the commission has decided to dig even further and look at tax avoidance more generally.
"We are still looking at a variety of individual cases, but also a number of schemes in member states," Koopman said. "This remains a very large priority and I would also expect over the next year for there to be a large number of cases."
Starbucks Corp. and a Fiat Chrysler Automobiles NV unit were first in 2015, ordered to repay as much as €30 million each to the Netherlands and Luxembourg respectively. The following year, 35 companies including Anheuser-Busch InBev NV had to pay as much 700 million euros in total back to Belgium.
Appeals have been piling up at the EU courts, and lawyers are awaiting on rulings to establish legal precedents on the use of state-aid law.