App-lying oneself from a young age
App-lying oneself from a young age
He likes football, playing Xbox and McDonald's. To the untrained eye, 15-year-old Jordan Casey may look like your average teenager but don't be fooled.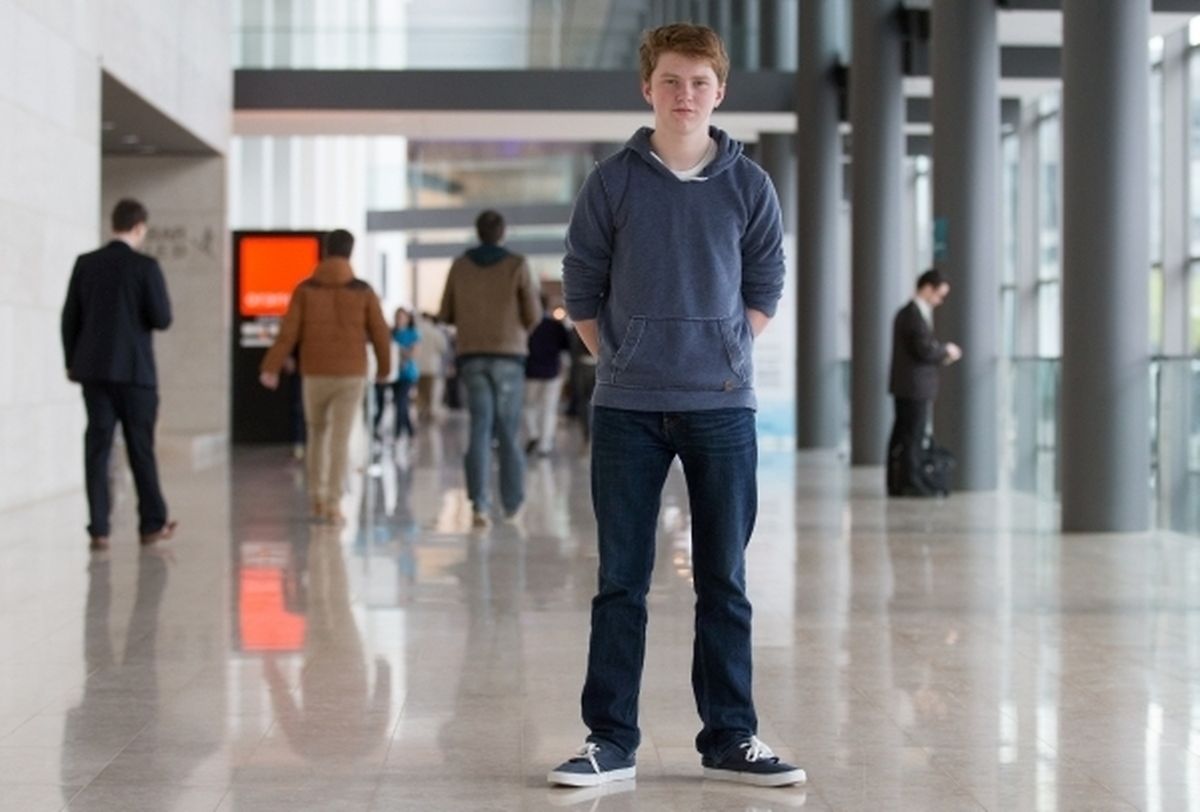 He likes football, playing Xbox and McDonald's. To the untrained eye, 15-year-old Jordan Casey may look like your average teenager but he had journalists tripping over themselves for interviews at this year's Luxembourg ICT Spring Conference.
As the youngest app creator in Europe, the Irish student may have brought down the average age at the conference but he set the bar high for achievements.
With two companies to his name, Casey Games and TeachWare (of which his parents are directors for legal reasons), Jordan began teaching himself to code at the age of nine, after being inspired by the game Club Penguin.
"When I started programming not a lot of people my age were doing it. I had to read books and watch tutorials on YouTube. It's becoming a bigger industry for kids. There are a lot of resources for young people," he told wort.lu/en, adding: "I'm trying to work on one myself. It's going to be called Code Cloud. It's a game that uses programming techniques to complete the game."
Nurturing more Jordan Caseys
While, Jordan has received a lot of support from teachers at his school and Business Studies certainly helped to run his companies, he laments the lack of programming training in schools in Ireland.
"It's annoying. In my school we've a state-of-the-art computer room which a quarter of the classes get to use. All they do is teach Microsoft Word. That annoys me a lot," he said.
But, one positive trend he has noticed is the rise of coding clubs in Ireland, in particular CoderDojo, offering free coding courses for young people.
Supporting initiatives such as these, he says, are the best way for countries like Luxembourg to help nurture its own Jordan Caseys.
Football is a very important part of my life!
App inspiration
Another part of becoming an app creator is finding the ideas, something which the teenager has no trouble with.
His latest project, TeachWare, a cloud-based application for primary school teachers to manage student information, was inspired after a teacher lost a book containing student data.
He used teacher feedback to shape the app, which has now been around for two years. Jordan said: "Problem-solving is a big industry, as is education, not just for students but teachers too."
And, his next project, will be inspired by a subject that is very close to his heart - football.
A Liverpool fan, Jordan said he used to get his app ideas while kicking a football against a wall at his grandmother's house.
Next year, he plans to work with friends, who he says are another good source of inspiration, on developing an app that brings together his motivation for coding and football agility skills.
"Combining the two, that's what I would like to do. Football is a very important part of my life!" he said.
Normal kid
As for the distant future, Jordan is weighing up his options – college versus moving operations out of his bedroom in Waterford to set up an office in London, versus taking a gap year.
Whatever happens, when he leaves the conference his priorities will be like those of most teenagers his age: exams, friends and football.
"I think it's cool doing interviews and getting opportunities to travel and experience different cultures," he said, adding: "I've done a lot which I'm grateful for but at home and with my friends I'm treated like a normal kid. That's really important because I don't want to be treated any different from my friends."
Do not miss the news - sign up to receive thewort.lu newsletter in Englishdelivered to your inbox six days a week.